Temperatures have dropped considerably, but before snow and ice are upon us, let's give a thought to the poor little birds that live in our gardens and yards and let's come up with a plan to protect them from the cold!
Robins, blackbirds, sparrows, woodpeckers and great tits are just some of the bird species that live in our gardens in autumn and winter. They can surely adapt to cold weather, but they also appreciate any shelter and food they're offered. This help can come from us humans!

The most suitable garden birdhouses and troughs
If you have a garden or yard with a few plants at home, it's a great idea to install birdhouses and eating troughs – at least a couple, according to how many trees you have. Birds don't go looking for nesting places at this time of the year; all they want is shelter from the rain and the weather, so it doesn't matter how big the birdhouse is, the important thing is to make sure they're well closed and placed at the top of the trees, safe from predators!
Ferplast has several artificial nests, such as the ones of the Nest and Nest Fun line. These outdoor nests are made of sturdy TREE FRIEND wood, from sustainably managed forests. They all have a small fissure and a roof to protect from the rain. The roof can be opened and the houses are easy to install and to clean.
For instance, our model Nest 4 is suitable for wrens, coal tits, crested tits, blue tits and sparrows. Nest 8 has a front wall that can be lifted and double entrance fissures on the sides and is particularly advised for tree creepers and great spotted woodpeckers and lesser spotted woodpeckers.

How to attract birds to troughs in winter
To make birds want to approach birdhouses, just put some food inside the troughs: this will allow them to have a snack and gradually restore their energy stores to better face the winter months. They usually love sunflower seeds, peanuts, pine nuts and chopped dried fruit, but breadcrumbs are much appreciated as well. Each bird species has its own food preferences!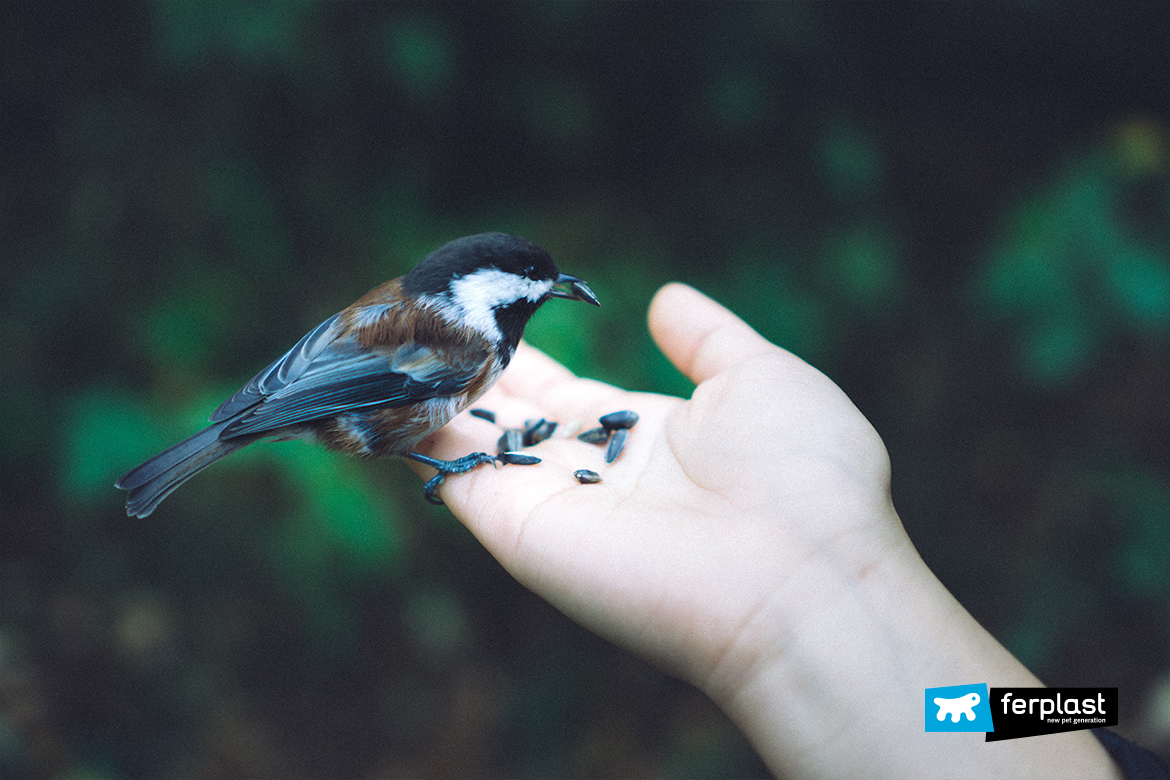 It's also crucial to make sure they have fresh water available throughout the day, as it freezes when it's too cold. By the way, it's a good idea to place the nests somewhere exposed to the sunlight, to keep the house as warm as possible.
These few little tips are enough to save outdoor birds. We've already begun adding plenty of lovely birdhouses to our garden. What are you waiting for?