If you would like to spend a Sunday in a completely different way, then consider going on a fun picnic with friends along with your four-legged buddies! But before you start thinking about the menu and what to bring along for the dog, you need to think about where to go. Nothing could be easier, because aside from being a country rich in beautiful landscapes and great places, Italy also has plenty of dog-friendly outdoor areas you can go to.
Lago di Breies
Lago di Braies is one of the Alto Adige's lakes where you can go swimming. It is located in the Fanes-Senes-Braies Nature Park and surrounded by the majestic peaks of the Dolomite mountains. What makes this lake unique is the turquoise-emerald water that attracts so many visitors all year round. It's a great place to stop for a day because it has a variety of equipped picnic spots along the trail that surrounds the lake, all shaded by lovely pine trees. Your four-legged buddies will love it here too!
Parco Regionale del Matese
The Campania is a region rich in natural oases and picnic areas. Situated in the heart of the Parco Regionale del Matese, in the Province of Caserta near the eponymous lake, you'll even find areas equipped with tables and chairs, BBQs for grilling, cool running water and the like. There is a small fee to be paid towards the area's upkeep. If you are really adventurous, then you can go to the Bocca della Selva and camp out, lay down your picnic blanket and light a fire. If, after a nice lunch of grilled meat, you feel like taking a boat ride on the lake you can rent one and go on an excursion! And if your dog is well-behaved, it too can join you!
Parco Collinare Canonica di Certaldo
A wonderful green area located just an hour's drive from Florence, this park is inside the medieval town of Certaldo Alto. From here you can admire the vast romantic countryside of Tuscany, surrounded by gently rolling hills and panoramic points that are simply enchanting. There are several picnic tables, BBQ areas, children's playgrounds and a fully equipped exercise trail for you to work out on – with your dog, of course!
What will your dog need on a day out?
It does not take much to keep your dog happy. You can bring his favourite food – dry and wet – with you in the practical Ferplast PetRisto' travel kit. The kit consists of a plastic container with two dishes inside – one for water and one for food. Both have reliable hermetic sealing so that nothing at all leaks out when you put it in your picnic basket, shoulder bag or hook it onto your backpack. To make things even handier, the lid of the plastic container doubles as food and water dishes to make it all that easier to entice your dog or cat to eat and drink. And if it is going to be really hot out, you can even bring along a handy cooling pad the pet can lie on and chill out! An extra bottle of water is also always a good idea, as is bringing Frisbees and balls (get the rubber ones that float so Rex can play in the water too!).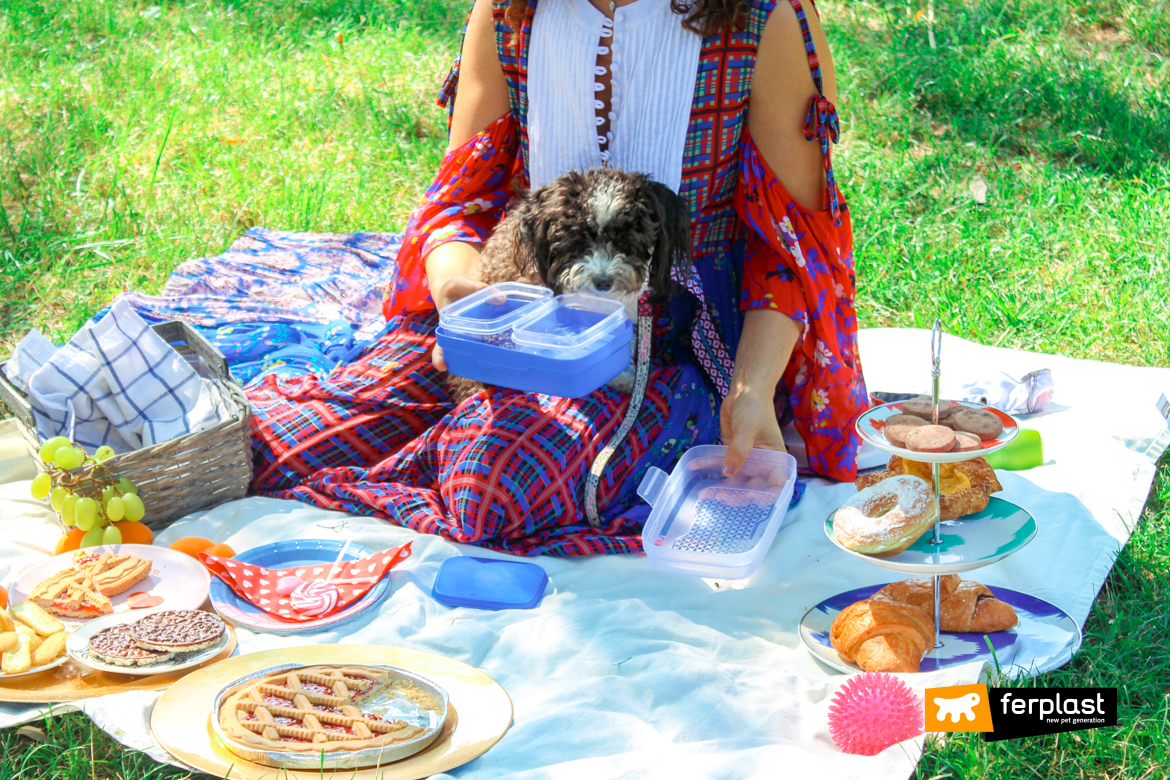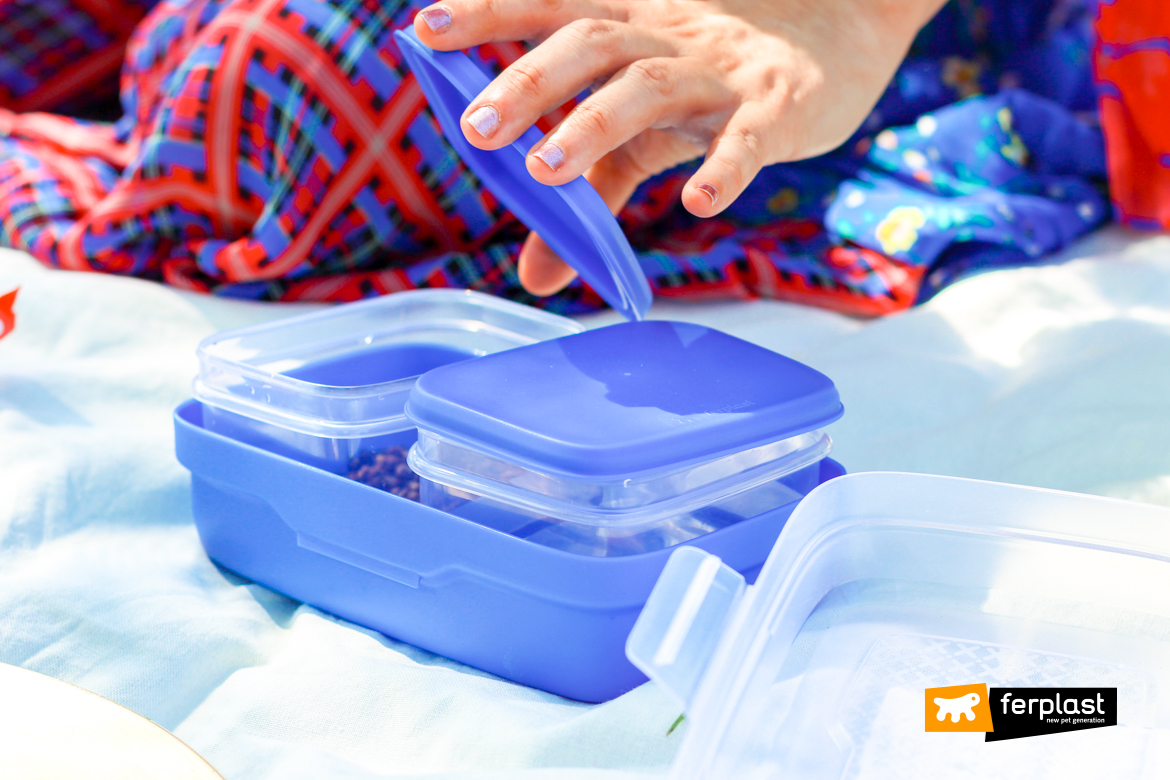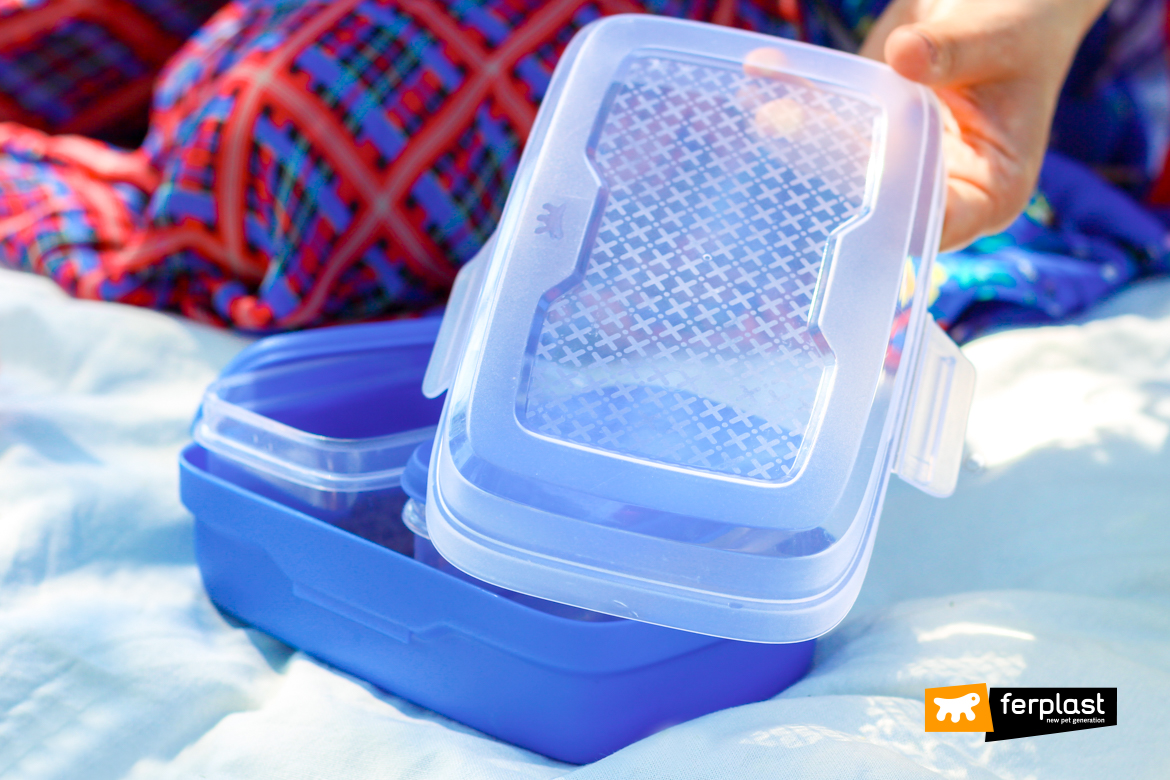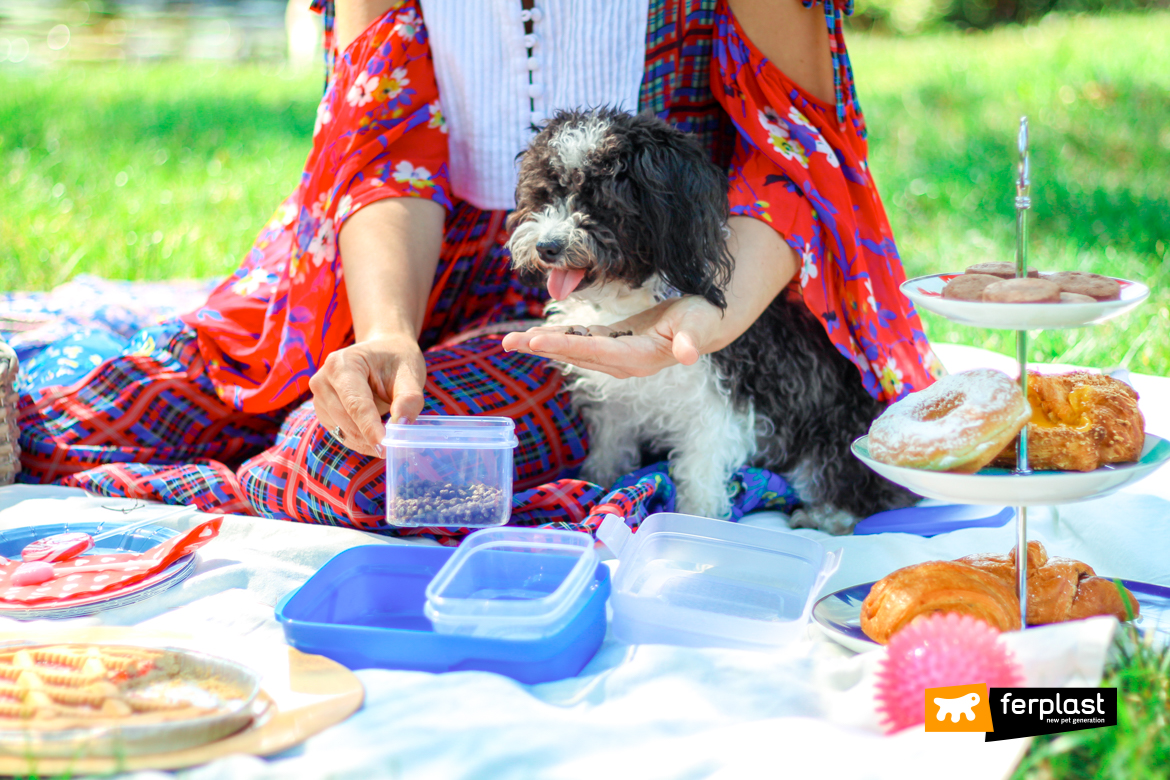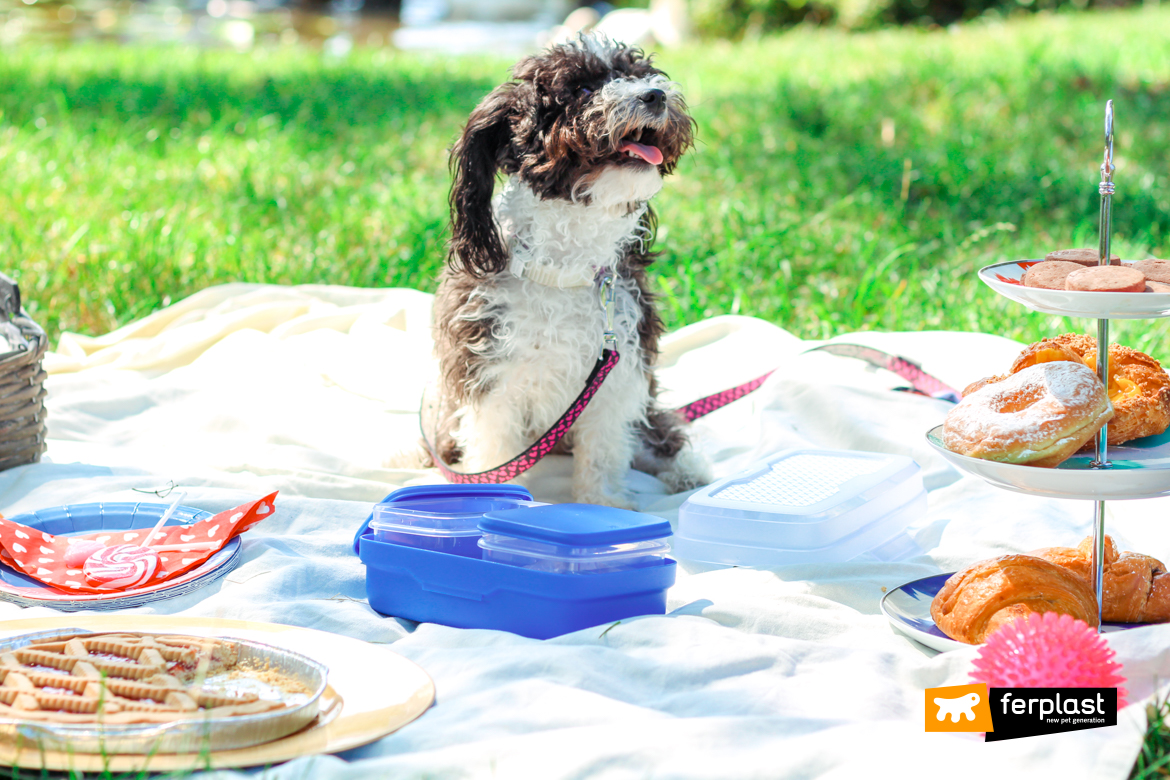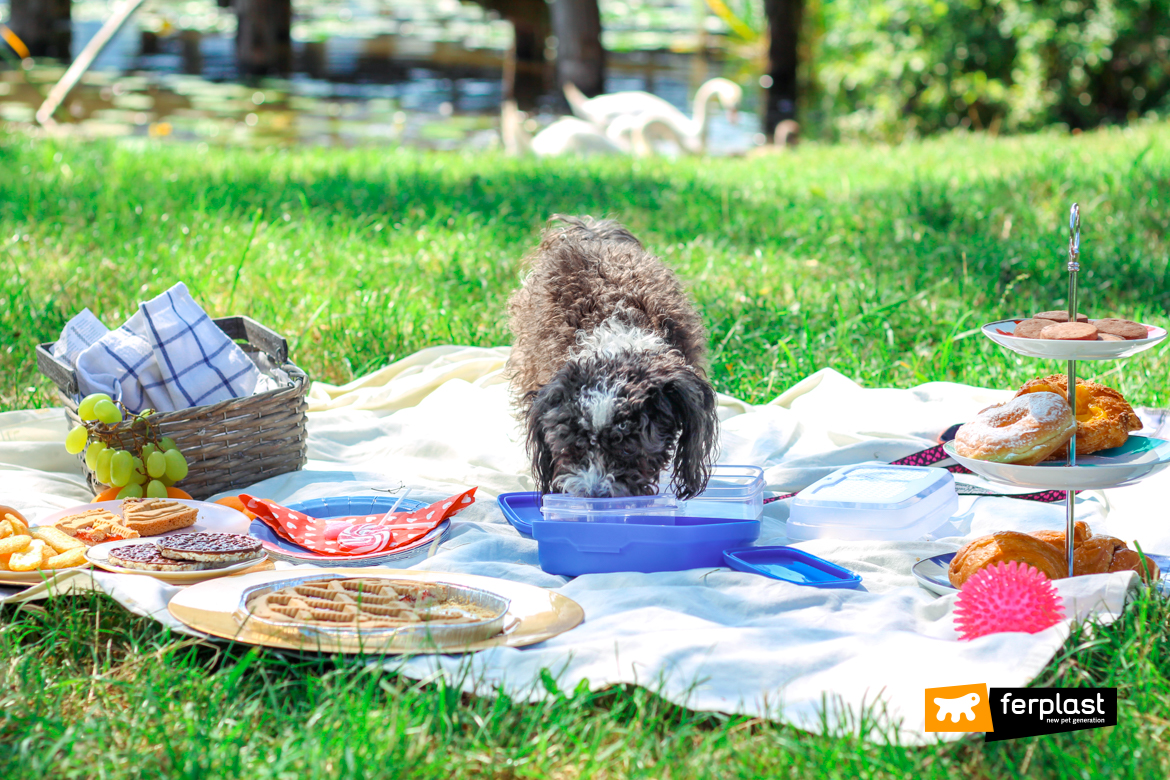 It is always a good idea to spend a day out in the fresh air!