Is the weather forecast for the coming weekend predicting sun and temperatures that are not too high? Well then instead of heading to the beach, why not enjoy a great day in the outdoors, in the shade of a nice big tree, with your friends, your dog and your family?  The idea of a picnic will appeal to adults, kids and pets alike! Here is a little guide to planning the perfect field trip!
The first thing you'll need to decide is whether to go to one of those equipped picnic areas with tables and BBQs. Or whether to go to a park or someone's house and cook in their garden, eat on a red and white chequered table cloth. What should you bring along?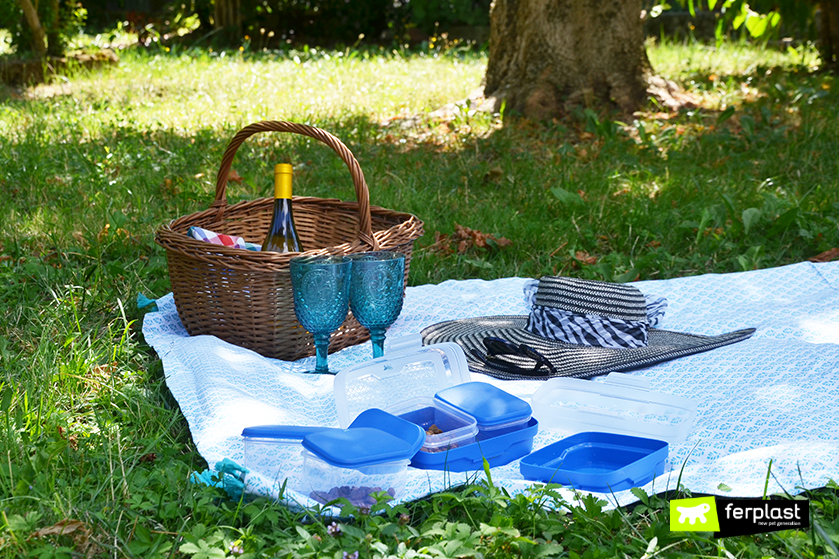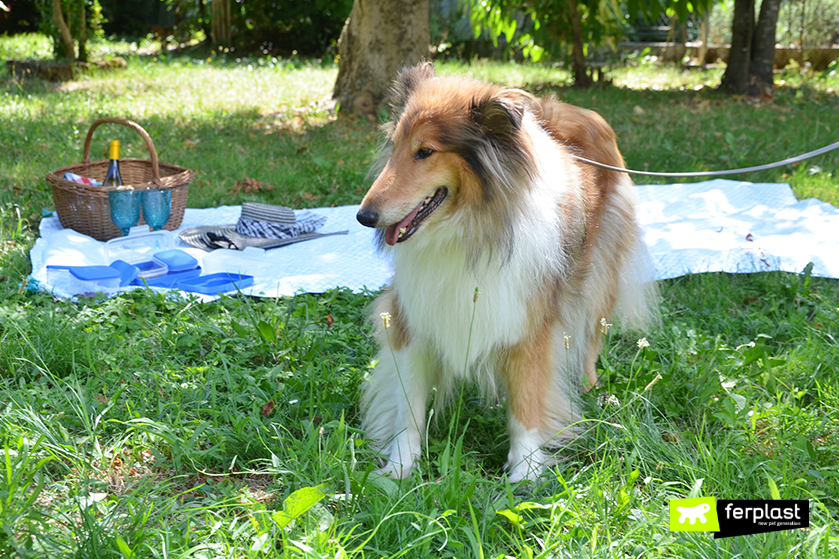 1) BASKET WITH TABLE SETTINGS
A nice big wicker basket to hold everything you'll need: plates, cups, cutlery, bottle and can openers, table cloth and paper napkins enough for everyone, salt and pepper. You could get everything in disposable plastic, but maybe it's better for the environment if you bring along the 'real thing' and then wash up at home.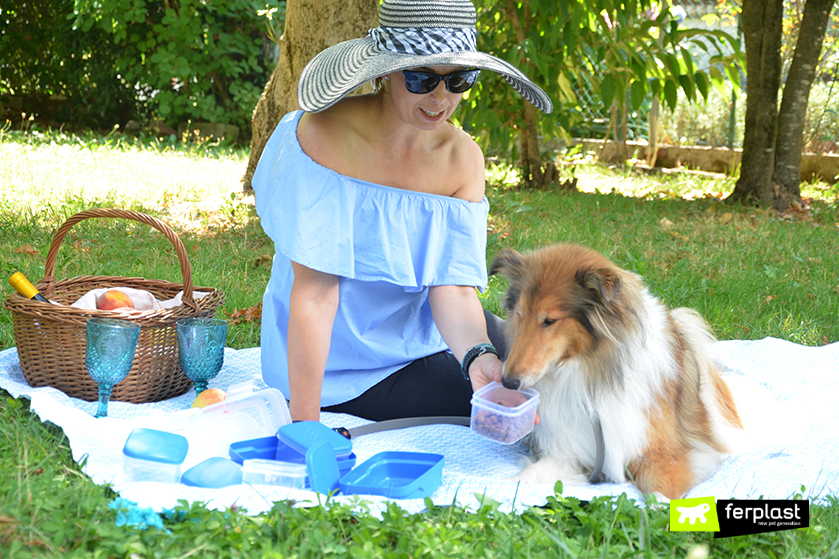 2) FOOD AND DRINK
You have to bring sandwiches, they are easy to make, easy to eat and, more importantly, everyone loves a good sandwich! Or how about a great omelette: with finely chopped onions, some zucchini, mixed herbs… there are so many types! If you cut the omelette into small cubes you can even serve them as an appetiser. For dessert you can make a nice jam tart, already cut to make it easier to eat. Water and wine are important too, a beer, maybe some sodas, and healthy, sweet and thirst quenching ice tea for the kids. Make sure you put the drinks in a thermal bag with frozen bricks to keep everything nice and cool.
3) PICNIC FOR THE DOG
You can take the dog's regular food with you, both the canned and the kibbles, and serve it to him in a practical set of plastic PetRistò plates that Ferplast makes. The doggie lunch box includes a main container and two smaller ones (half litre) with lids. Thanks to the hermetic seal when closed, the food remains fresh and the water stays in its container. That way, even if the container gets sloshed around in your bag or when dangling from your backpack, there's no risk of it leaking.
4) TOYS FOR DOGS
Rex will be so happy running around to his heart's content! That is when he's not aiming for the delicious food you've brought for him in the lunchbox! Distract him by bringing along some fun toys to play with, like his favourite ball, a Frisbee or any other safe rubber thing you can play fetch with.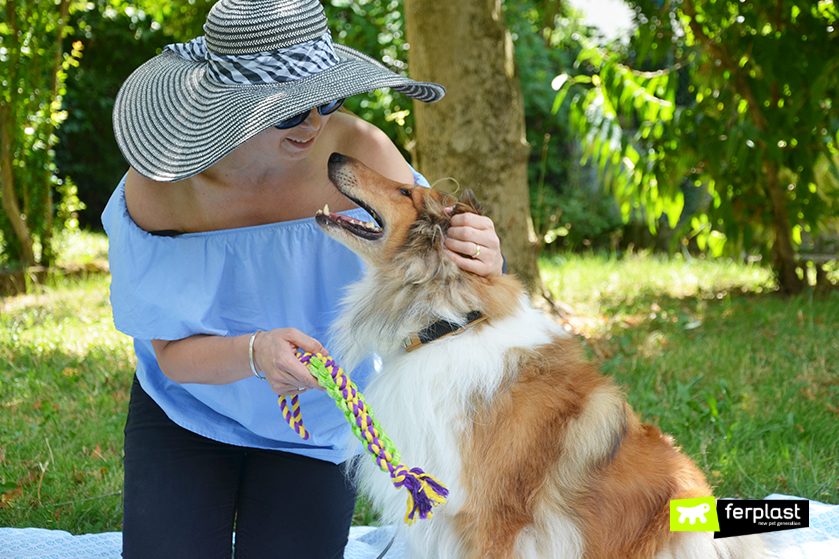 5) EXTRA CONTAINERS AND BAGS
No matter how hard you try, when you go for a picnic you always have more garbage than you planned for. So it's a good idea to bring some extra bags to recycle empty cans, paper wrapping, plastic utensils and so forth, not to mention an extra container or two for leftovers. We suggest you pack your basket so that the things you will eat last (dessert, fruit) are at the bottom and the things you start with are at the top (bread, starters). Put the drinks and Rex's lunchbox kit in at the sides!