It's well known that the company of an animal has so many positive effects. Bringing pets to work, therefore, has advantages for employees and the whole company.
As pet therapy has taught us, living with an animal improve people's mood. It reduces stress and puts you in a good mood. That's why it's been a few years that some companies have decided to open their doors to their employees' pets as well.
The advantages of bringing animals to work
In the office, where stress often reaches high levels, having your furry friend at your side can only have positive effects. It's not just the individual employee who benefits, but the entire company. It has been shown that employees who have the opportunity to bring their pets to work, perform better because they are subjected to less stress. Enjoying their company also encourages socialization among colleagues. This way the entire office will benefit from it.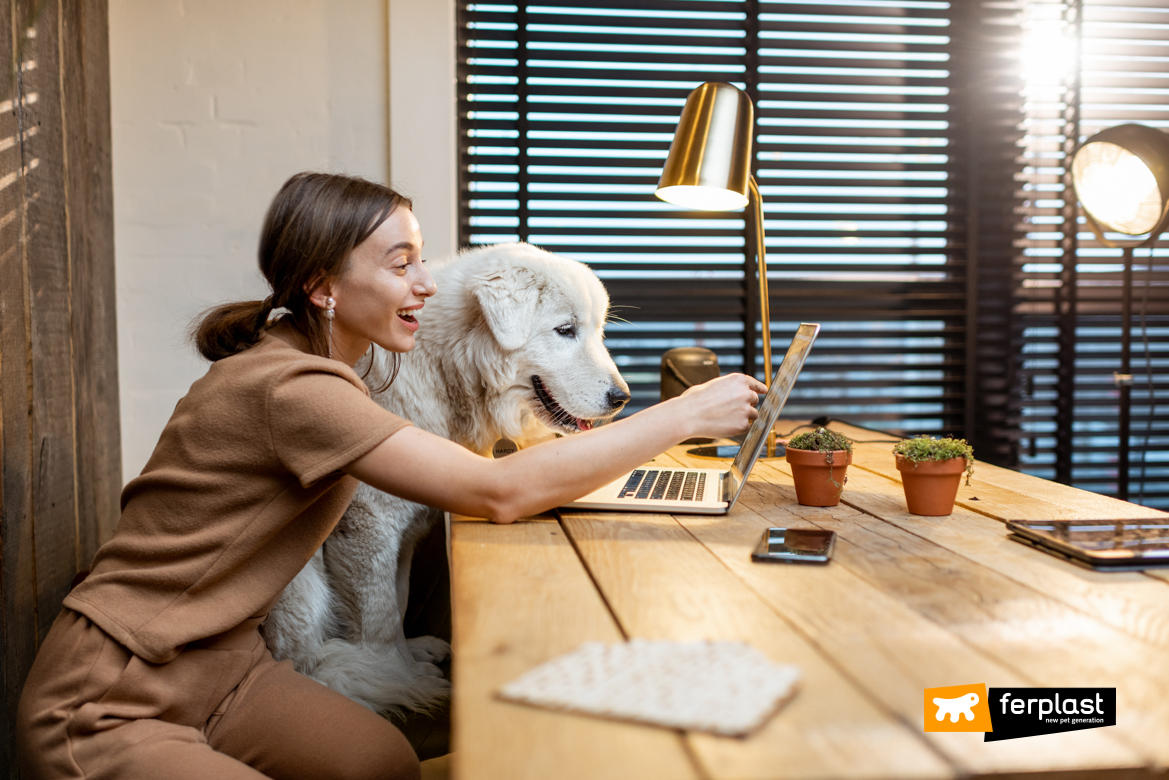 Bringing animals to work has a positive effect for pets too. Since work takes up a large part of our days, bringing them into the office is a way of spending time together and, perhaps, taking a nice walk during the lunch break.
Regulations for bringing pets to work
To date, there is no law regulating the presence of animals at work. Letting employees bringing animals into the office depends exclusively on companies. Obviously, hosting animals in the workplace requires a series of rules. Not all spaces are available to our four-legged friends and it's necessary to define some boundaries to protect everyone's safety. Even animals have their rights: they must be able to enjoy sufficient space and an adequate diet, their well-being must be respected.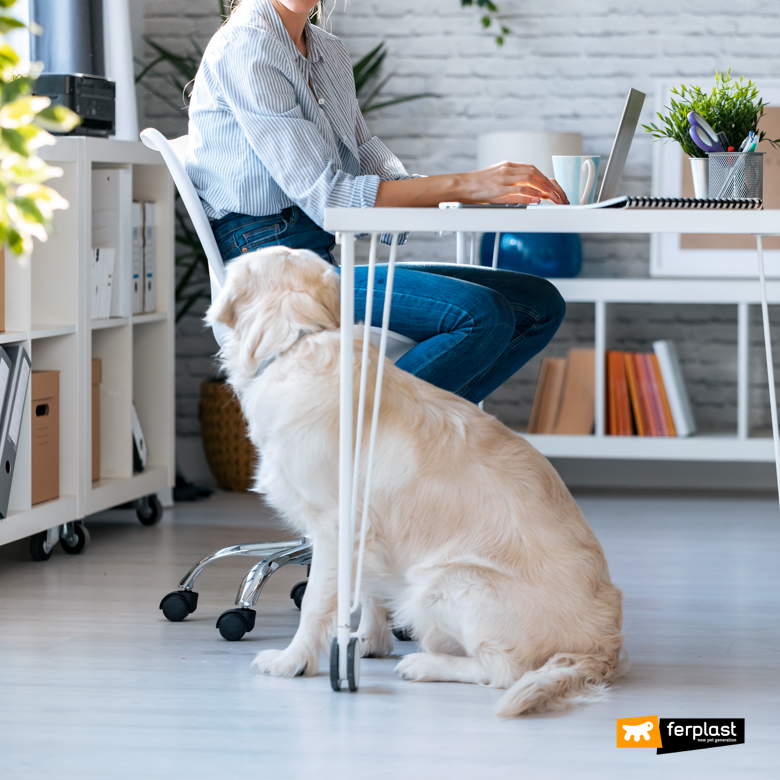 Pet friendly companies
Letting pets into the office is a company's choice and those who already have this plus are referred to as "pet friendly", a qualification that, nowadays, constitutes great added value, also in term of reputation.
Pet friendly companies in Italy
Bringing animals to work, in Italy, is still a work in progress, a practice not widespread, mainly due to the fact that there are no precise regulations. It is counted that in our country only 9% of companies allow pet parents to bring their animals to work. Among the most virtuous examples, in Italy, there is the fashion designer Elisabetta Franchi, who has even created a dog hospitality with a canteen for the four-legged friends of her employees.
Other pet friendly companies are mostly American multinationals such as Purina, Amazon, Google, Zynza, Unicredit, Mars and Nintendo Italy. Purina has built a dedicated pet area in the company. Mars once a month celebrates "Pet friendly day", a day when employees can bring their four-legged friends to work. Nintendo, on the other hand, opens its doors to animals on so-called "Pet Friday".
Even the City of Genoa – Department of Culture – has allowed its employees to bring their pets to the office.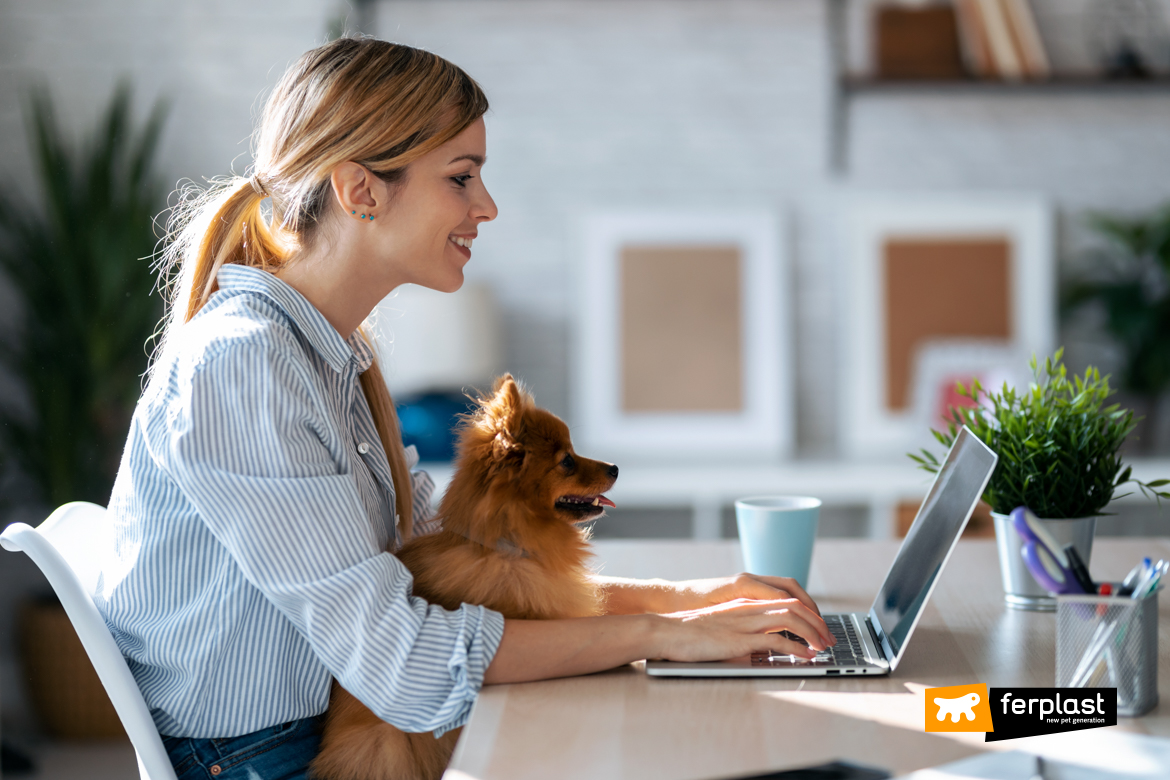 Pet-friendly companies in the world
Bringing pets to work is a common practice in the United States, where one in five companies is pet friendly. In addition, World Dog Day has been celebrated for years on June 25. But it's not only dogs that are welcome in the office. In Tokyo, the Ferray Corporation welcomed nine abandoned cats into its offices to reduce employee stress.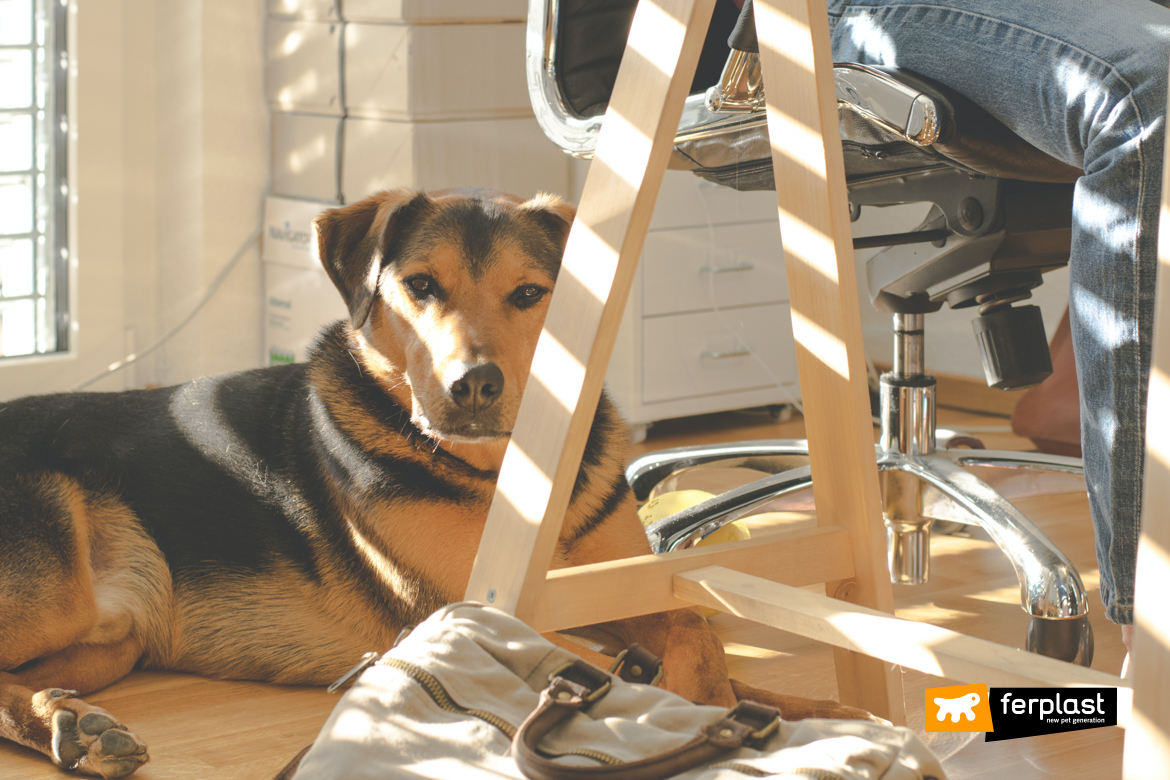 Bringing pets to work, then, is an idea that is gaining hype all over the world. This means that the benefits of the company of dogs and cats in the workplace are tangible and involve everyone.