It's finally time to go on holiday. If you're travelling with your furry friend, what should the perfect suitcase contain when leaving with Buddy?
Same old story every year. Did we bring everything? To help you out, we made a list of must-have items for travelling with your pet. 
What to put in your pet suitcase
1. Documents
Depending on the destination of your trip, it is important to think about all the necessary documents. In particular, remember the health book, which is valid in Italy, and the passport and insurance, which are indispensable if you are travelling abroad. 
2. Snacks and water
We certainly can't imagine travelling with a pet without taking some food and fresh water with us. Ferplast's Yappy bowl is really perfect for use away from home. It is very slim and can therefore be slipped into your bag, kept in your pocket or backpack.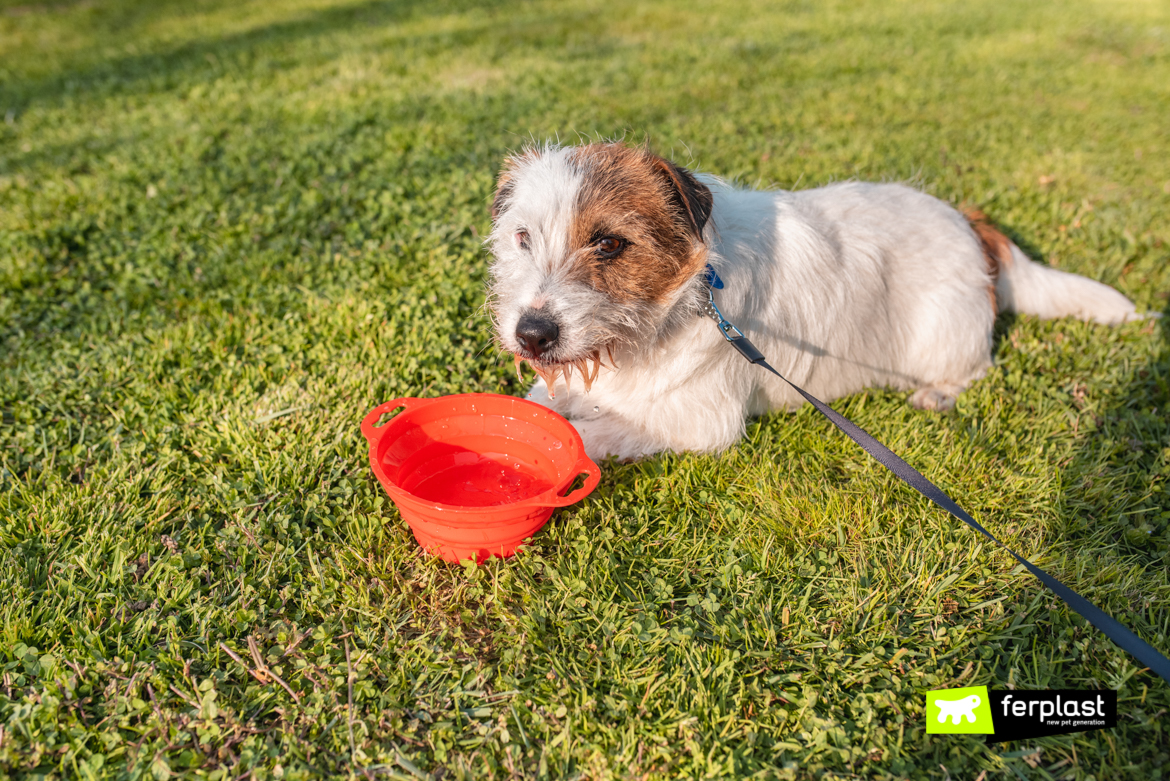 Made of high-quality non-slip silicone rubber, it is ideal for both food and water. In addition, the Large version is particularly capacious thanks to its 1 litre capacity.
Alternatively, you can opt for the practical Pet Risto' plastic travel bowl set, consisting of a main container and two smaller ones with lids. The airtight closure prevents food or water from spilling out and also allows you to store your pet's favourite food during the trip.
3. Accessories for hygiene
Another #musthave, if you are travelling with pets, are hygienic bags. You must always carry them with you when walking at the seaside, in the mountains or in the city so that your pet and the environment are kept as clean as possible. Thanks to the Dudu hygienic bag holder, they are also really practical to carry. The bag holder available in different colours and is characterised by a fashionable design made in Italy.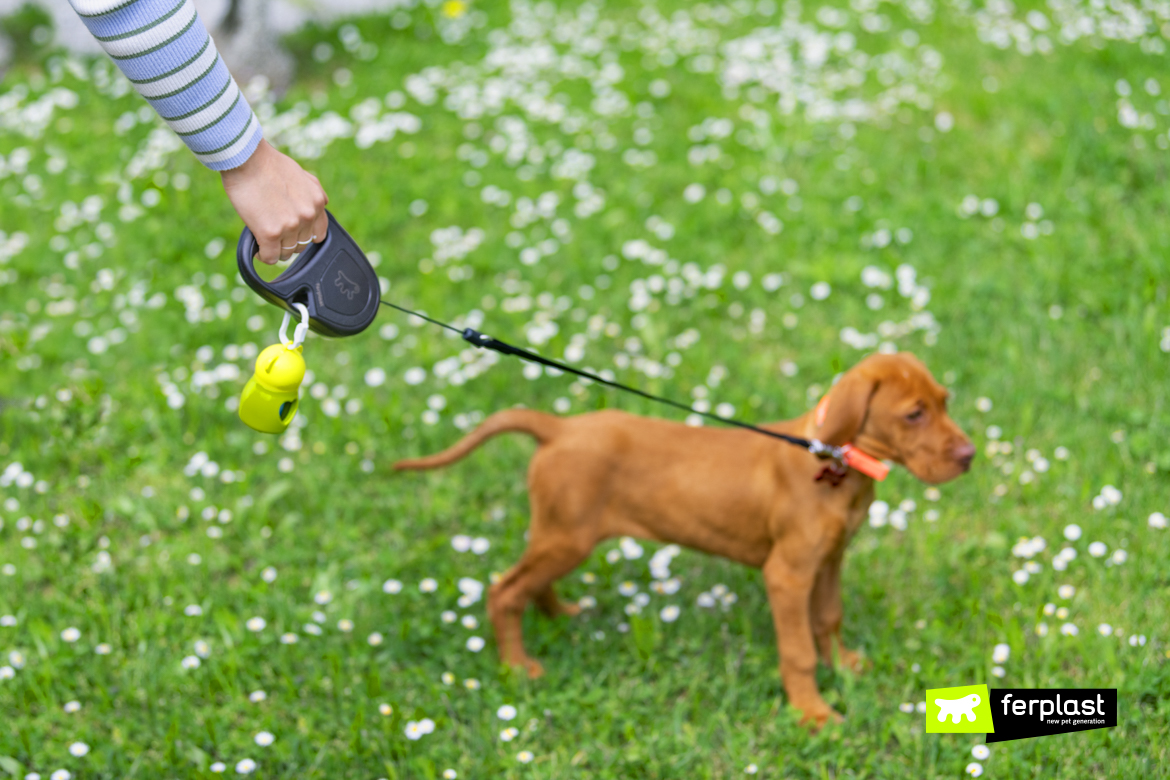 Not to be forgotten are the Genico Fresh Marine wipes, which are particularly refreshing and allow your pet to be cleaned quickly. The wipes are alcohol-free, making them not at all aggressive and also suitable for your puppy.
4. Brush
The brush is a necessary item in your pet's suitcase, especially if your destination is a maritime location. You will need it to untangle the knots in your pet's coat.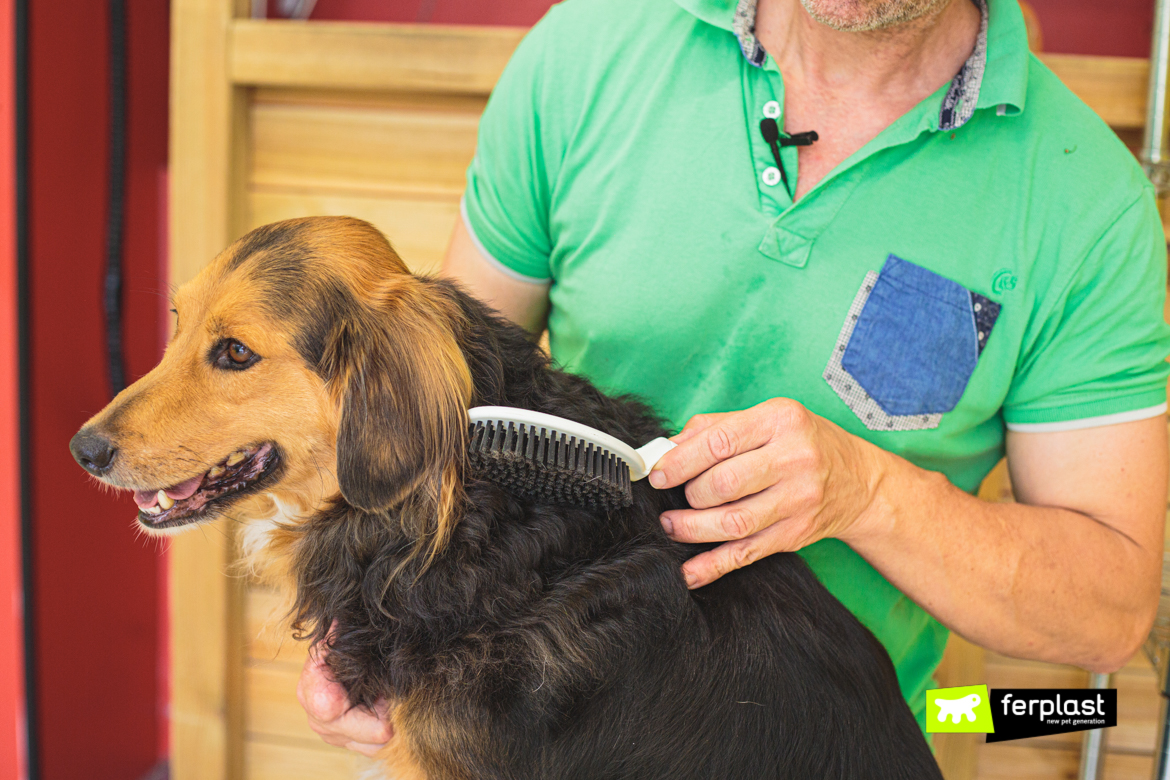 Always carry a brush with you, useful for removing sand from your four-legged friend's coat, or a double grooming glove, ideal for removing dead hair and excess water after bathing, or for a pleasant relaxing massage and tidying up the hair. 
5. Toys
Let's not forget our pets' favourite toys! 
Toys are perfect for making your pet feel at home and having fun together with him. Ferplast's selection is really wide and there are toys to suit all kinds of preferences.
With not too much space in your suitcase, the Carousel and Puller toys are ideal to take on a trip. While the former is a highly entertaining and interactive skill game that dispenses kibble, the latter is perfect for letting your pet run and train, even on holiday. In addition to this, it is very useful in educating and training the dog and can be used for example at the beach in various activities such as running, jumping and pulling.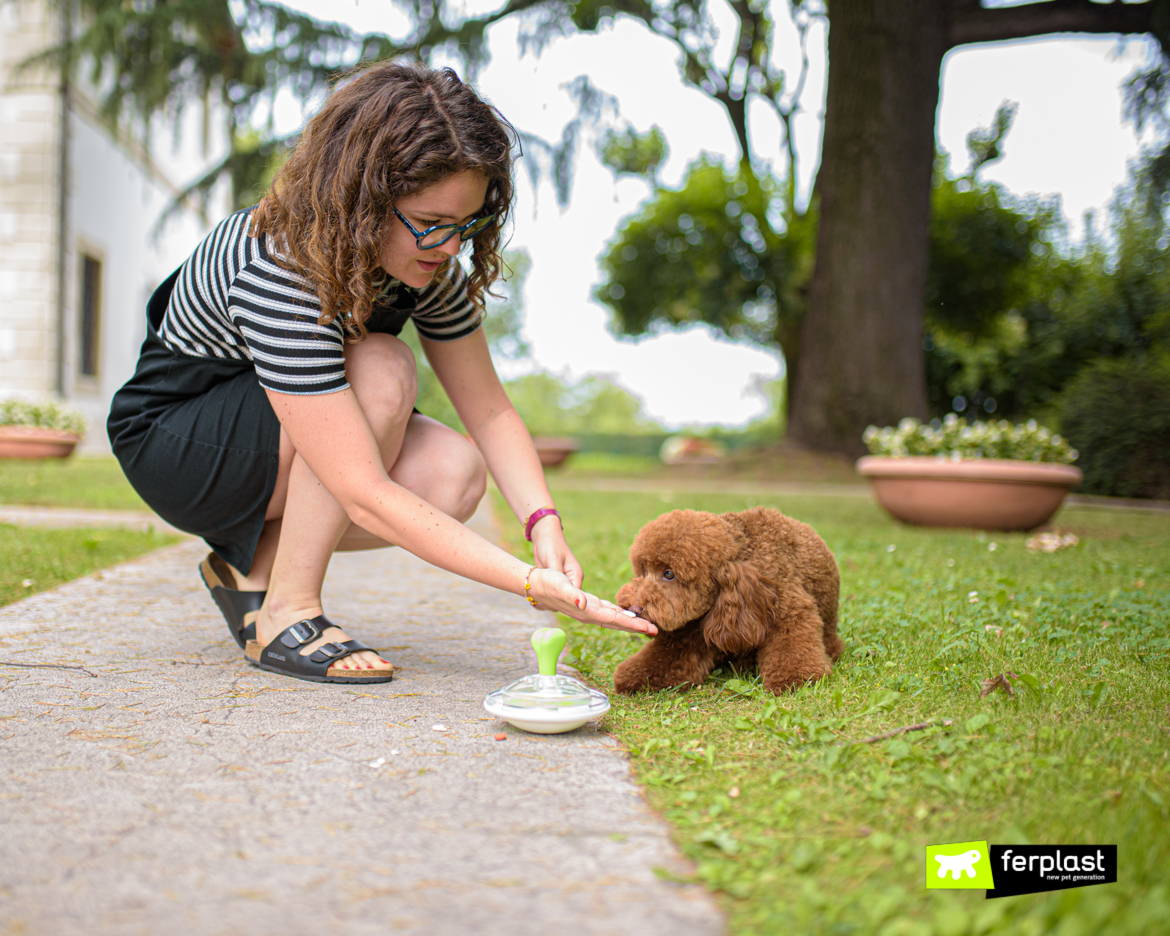 6. Comfort products
Don't forget a comfortable cushion where Buddy can rest and find a comfortable place to lie down, even on holiday. The Jolly cushion is perfect both during car journeys, as protection for the seats, and as insulation from sand or wet ground thanks to the water-repellent technical fabric it is made of. 
Last but not least, it is essential to carry a comfortable collar and leash. The products in the Evolution line are made of a soft, elastic material that favours a comfortable grip. In addition, the products are washable and waterproof, which means they will be perfect for both your walks and a dip in the sea.  
Here, then, is what we think makes up the perfect suitcase for taking your pet on holiday. Was this list useful to you?