Spring means walking in the park with our four-legged friends among green plants and trees. But thick vegetation is ticks' favourite spot. How do you remove a tick from your dog?
Where do ticks live
With the arrival of warmer weather, the blossoming of flowers and the greening of trees, walking your dog and letting him run free in the park is a pleasure. At the same time, warm and humid climate provides the perfect habitat for small but annoying insects: ticks. These insects love grassy and shrubby environments. Exactly the spaces where our pets like to go exploring to mark their territory. The risk of contracting a tick is, therefore, not so remote in these occasions.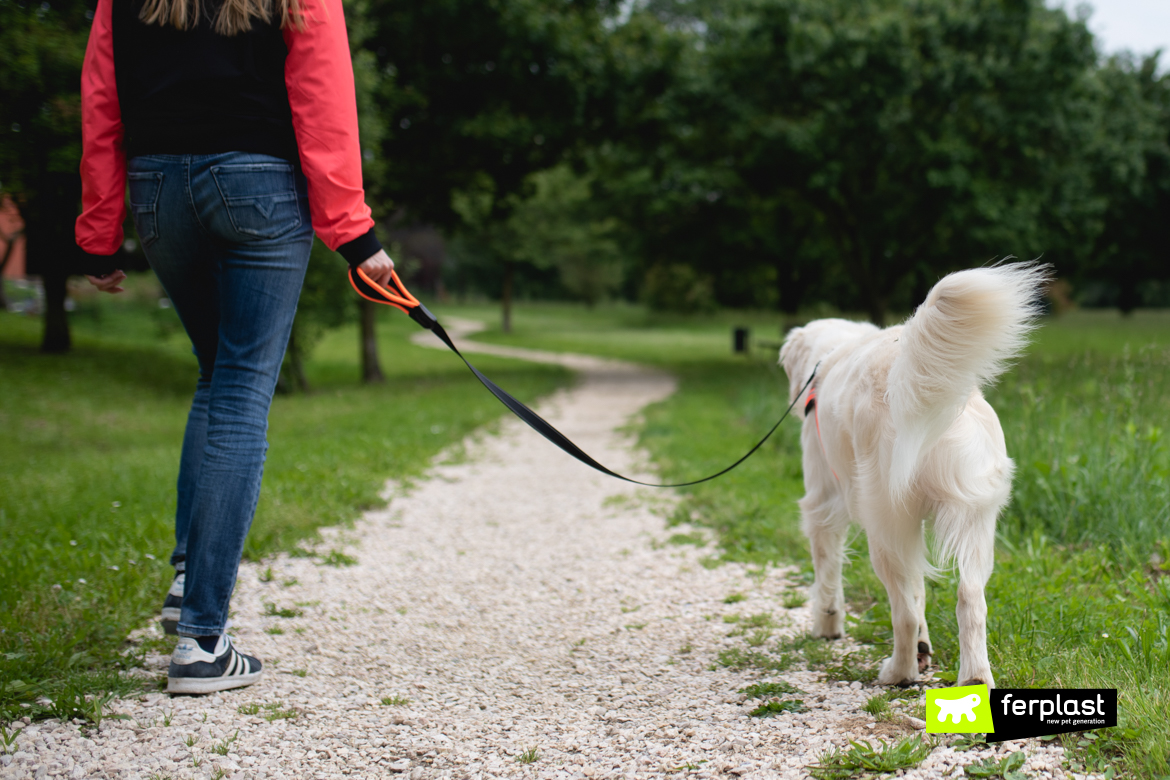 How to remove a tick from your dog
A tick bite is dangerous because it can carry a variety of viruses or bacteria into the host organism. It is therefore important to understand how to remove ticks from our furry friends in the appropriate way.
Recognizing a tick
First of all, it is essential to recognize the tick. If your dog spends most of his time outside, you should check him daily. Ticks usually attach themselves to the animal's coat by biting the areas around the paws, under the joints and behind the ears. They are not easy to spot, as they are about the size of a sesame seed (before they start feeding themselves). It is therefore necessary to keep an eye out for ticks and to check every area, stopping where strange protrusions are seen.
Removing the tick with the right tools
Once you are sure that your dog has a tick, be patient and remove it. Removing a tick is not an impossible task, but it does require a few tricks.
To remove a tick from your dog's coat you will need: gloves, tweezers, alcohol and disinfectant.
Do not remove remove a tick with bare hands, otherwise, the parasite is coming in contact with your skin.  We suggest using gloves and tweezers.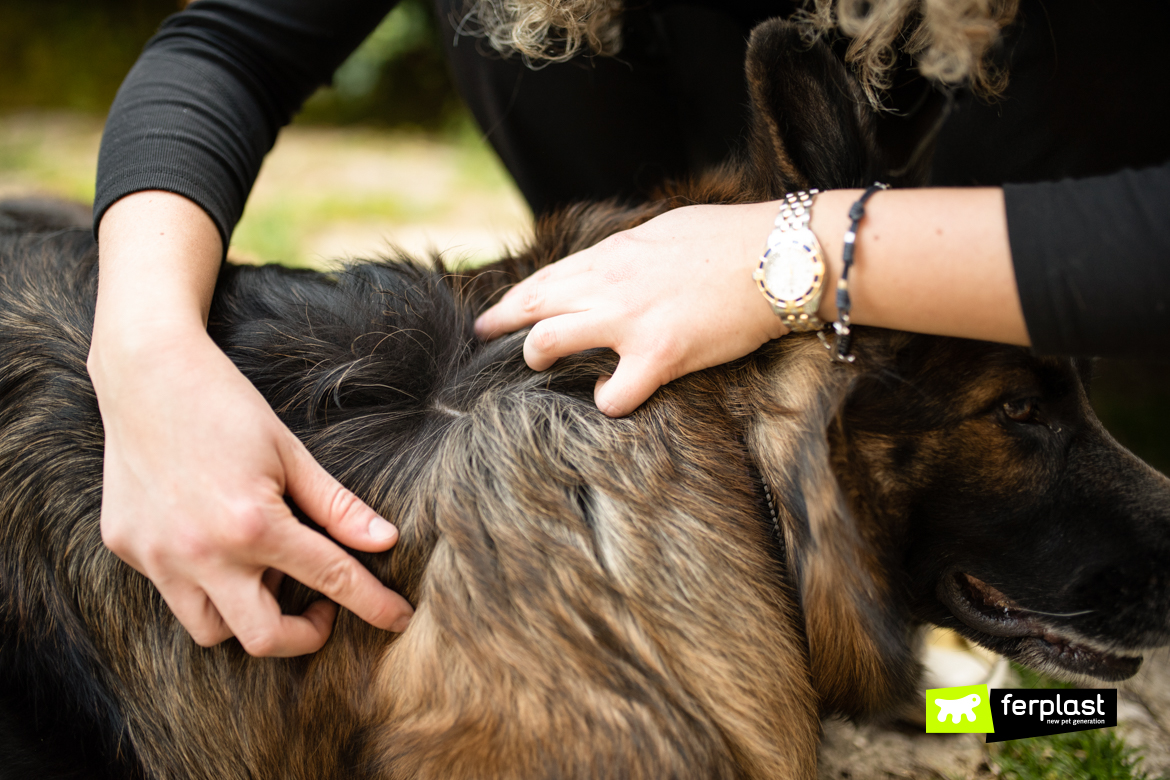 The tick must be removed from the head. To ensure that the tick is completely removed, try to get as close as possible to the dog's skin and make a twisting movement to extract it. It's important not to crush the tick to prevent it from releasing potentially dangerous fluids.
What to do after removing the tick from your dog
Once the tick has been removed, it should be moved to a container with alcohol to prevent it from surviving and becoming a danger to your dog and owner again. So, avoid throwing the tick into the unsorted waste bag. Lastly, do not forget to disinfect the area affected by the tick bite.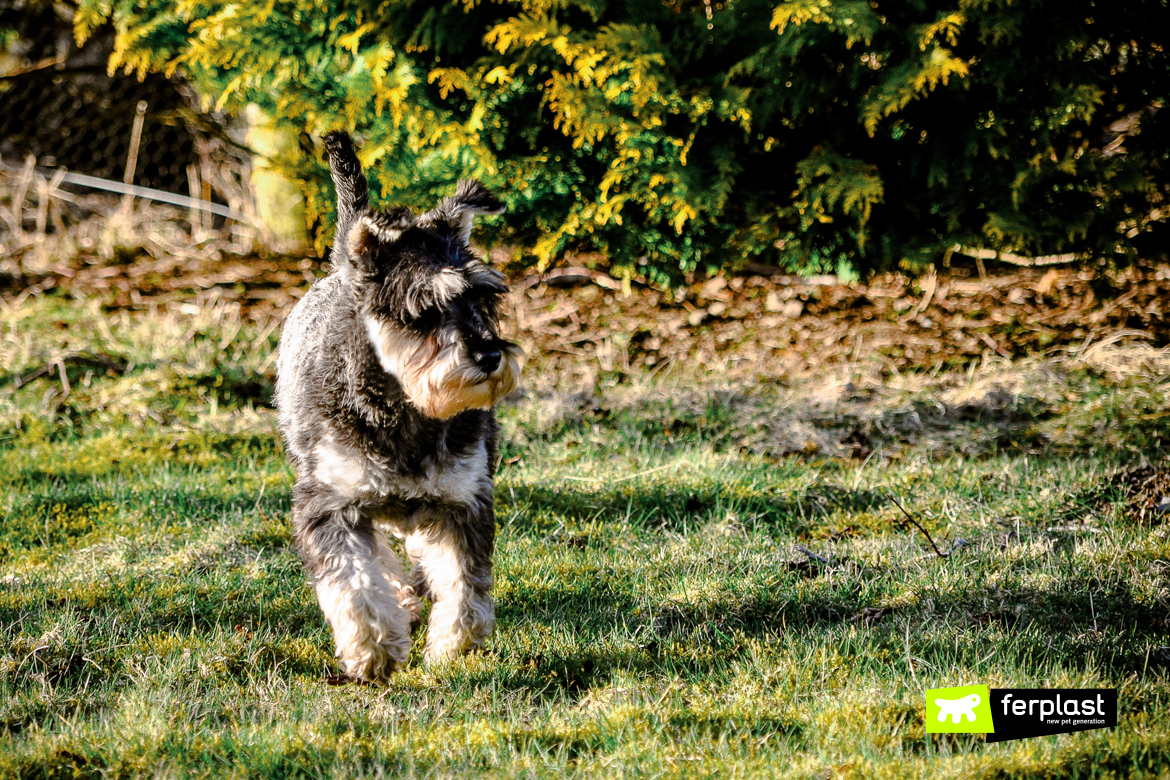 The most important thing for successful removal is to proceed calmly and carefully. Your dog will then be back to wagging his tail without any annoying guests.