It was 21st September 2010 when fashion blogger and recently-elected number one influencer in the world, Chiara Ferragni, presented her sweet French Bulldog Matilda to us for the first time. Seven years have passed but the canine continues to be her favourite travel and adventure companion! We take a look at this lucky pooch.
With deep and dark eyes, black nose and creamy fur, being cuddly and even a tad lazy, Matilda Ferragni is the pup with the most fashionable mother, yet she is none less so herself.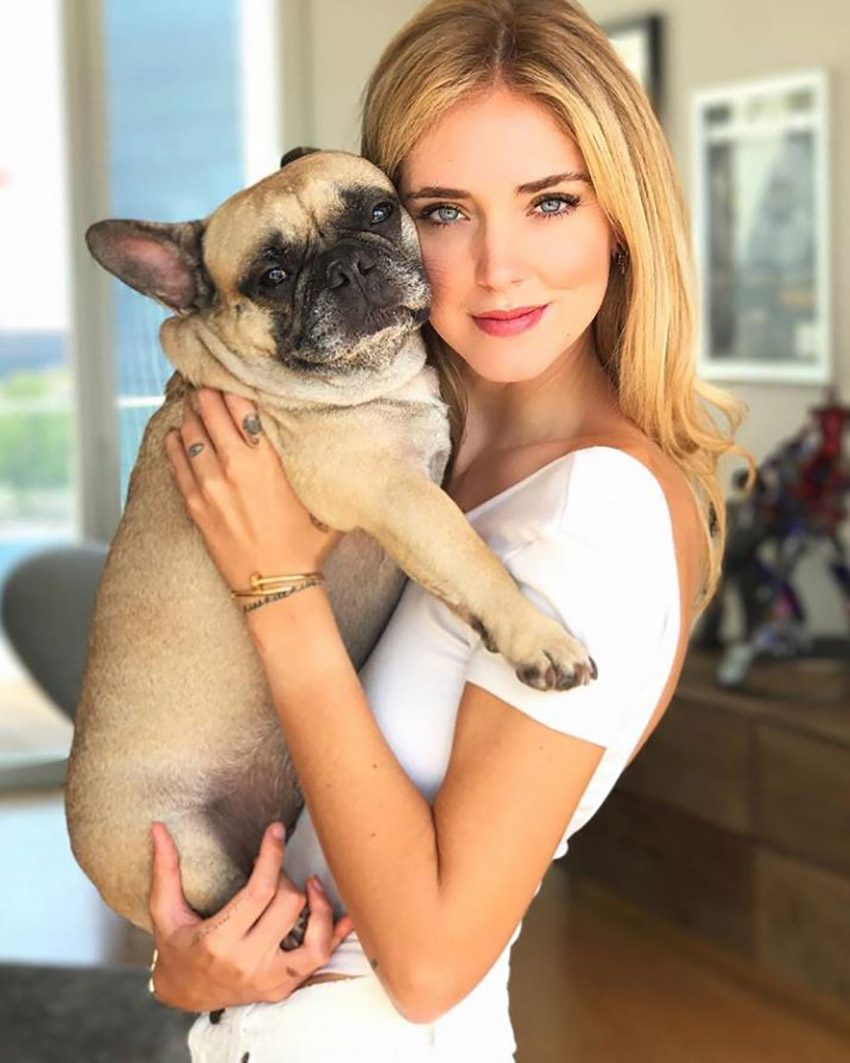 At some point or other, everyone will have seen her in a picture or some Instagram stories alongside her adored Chiara and her partner and singer Fedez, whose attic has now become their new home in Milan. But what this cute dog has taught us is that you should never be afraid to travel: from Los Angeles to Milan, Matilda has always accompanied Chiara in her continuous travels, just like a real globetrotter!
Her Instagram profile has reached nearly 120,000 followers. Well, when being influencer is in the blood, the number of published pics means nothing.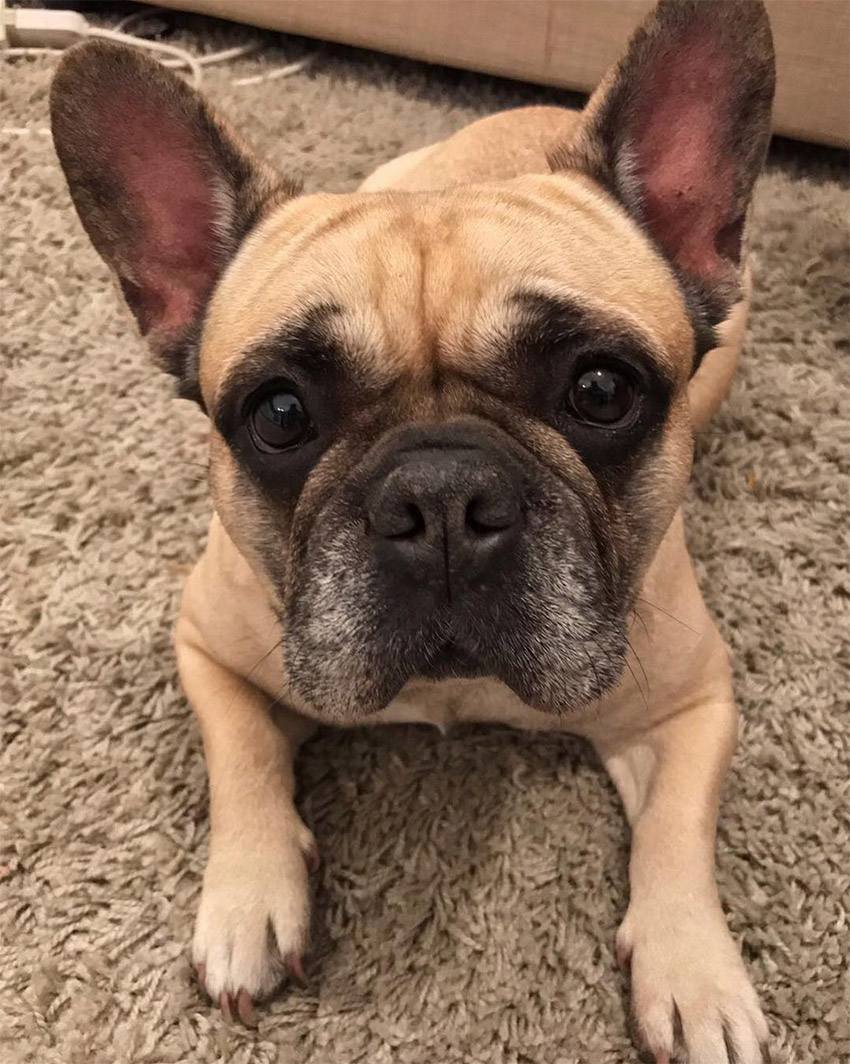 Perhaps not everyone knows that the matchmaker came in the form of a stance in Fedez's song "Vorrei Ma Non Posto" where the rapper sings, "il cane di Chiara Ferragni ha il papillon di Vuitton" ("Chiara Ferragni's dog has a Louis Vitton bow-tie") in reference to Matilda. Do you recall this? It seems that this dedication led to the pair getting to know each other, and to have now been a steady couple for a year, with both marriage and a baby on the way!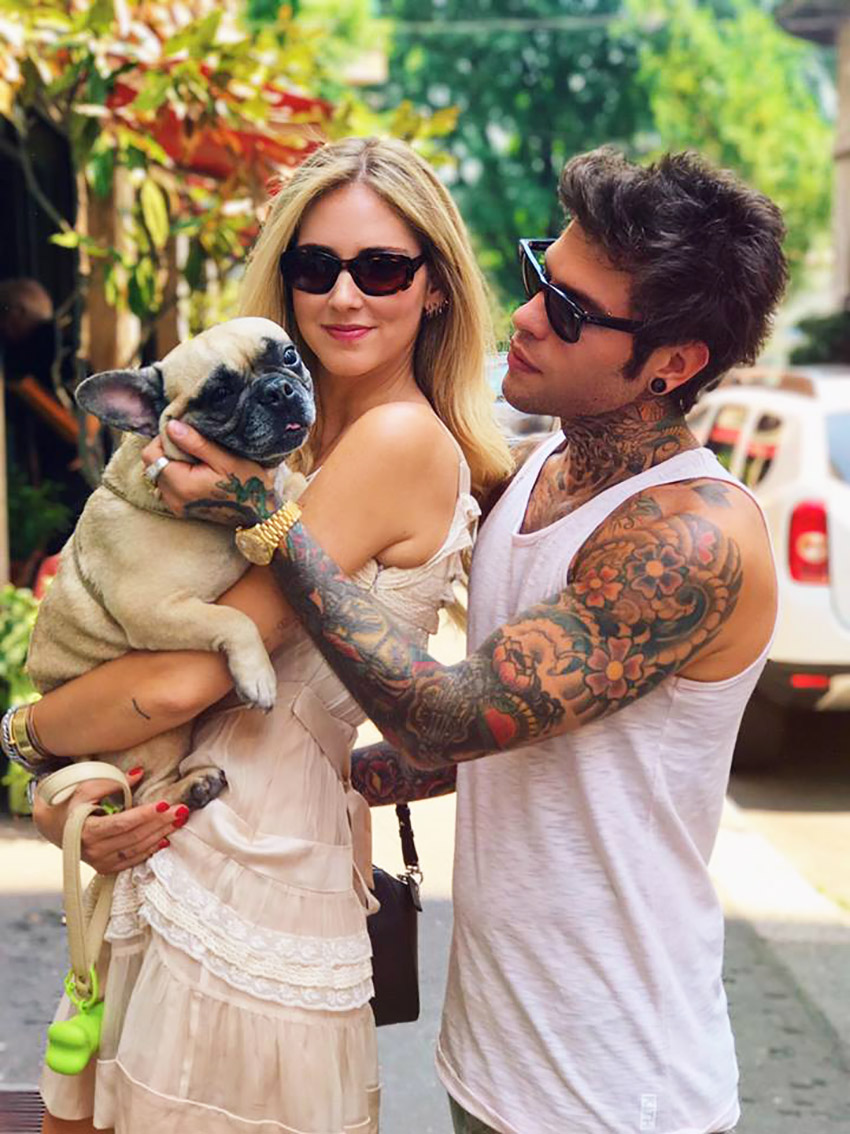 Unfortunately, despite being a very lucky little dog, Matilda has also had to deal with some little issues: she suffers from Crohn's  disease, a chronic inflammation of the intestine that restricts her diet to just pork loin and polenta with boiled fennel. Who knows if Chiara is the one who takes care of her diet!
There is no shortage of exceptional babysitters, including Ferragni's former boyfriend, Riccardo Pozzuoli, her sister Valentina and boyfriend Luca – in short, she is surrounded by real stars of the web who help increase her popularity day by day.
The little fur-baby is now a real icon and mascot, it being impossible not to feel strong affection for her.
And wouldn't you too like a photo with Matilda? We sure would!