Big black smiling eyes, soft fur, blissful expression, paws waiting to be kissed: it seems like the description of a perfect Teddy bear, but it isn't – it's Boo, the Pomeranian dog that is driving the web crazy because he looks so much like a soft toy.
Boo is a 10-year-old Pomeranian, who made his first appearance on the social network in 2009. His fame and his circle of followers grow larger every year, to the point that the Facebook page dedicated to him now has 17 million followers. The reason for this success is undoubtedly his soft toy look, but what is even more amusing is that the "haircut" that made him an Internet star arrived by chance!
As this puppy's owner told us, Boo's fur, which is naturally very thick and long, being a Spitz, was full of knots and had become rather complicated to handle. So, the only solution that would make it possible to comb him was to have him clipped. To her great surprise, the result was nothing short of wonderful and, in fact, the clipping gave the little dog an even cuter appearance, almost like a Teddy bear.
Boo became a true influencer and his "Teddy Bear" hairstyle one of the cuts most copied by other Pomeranians. He has become so famous that Hollywood stars are competing to have their photos taken with him.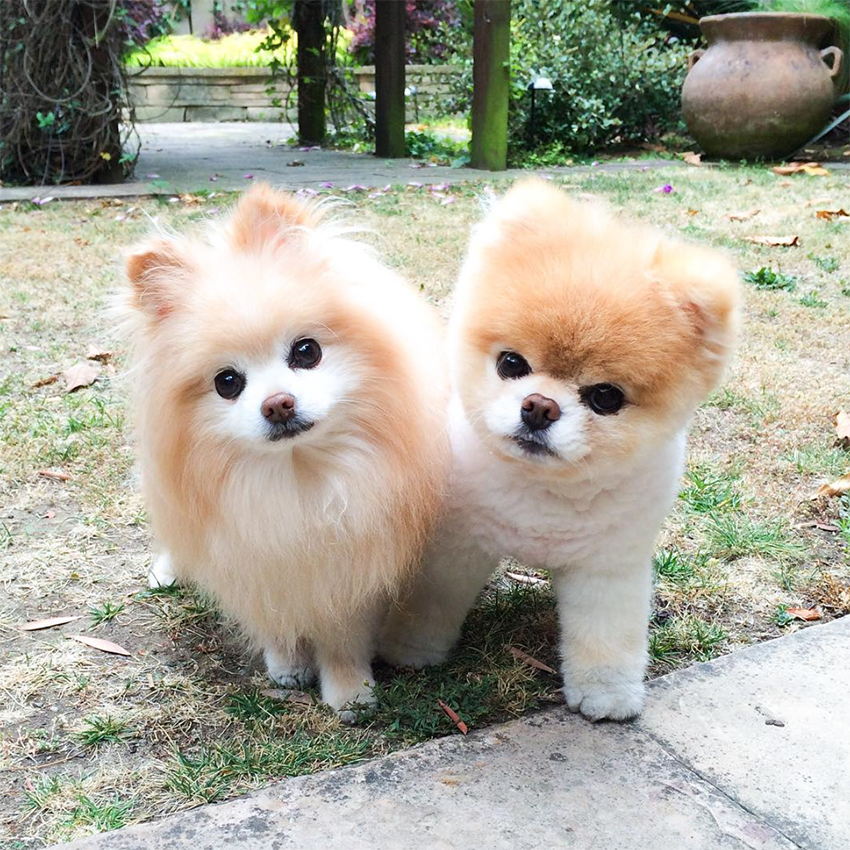 And that's not all! Today, as well as various guest appearances on TV on his curriculum, he can also boast a photographic book that immortalizes him during his daily activities: during meals, in the bath, out for walkies and with his best Pomeranian friend, Buddy, to whom he has also dedicated the book… a concentration of charm and tenderness!
So, let yourself be touched by Boo and his funny appearance. It's impossible to resist that soft, furry little head!