Time is precious they say … how much do you use to thread, pull out, hook and unhook the collar to your dog, for example? From today everything will be more practical and faster, thanks to the new collar for dogs with Matic magnetic buckle. A revolution patented by Ferplast in the wake of the eponymous magnetic carabiner for leads!
Every dog has a different temperament, there are those timid and quiet, those educated and diligent and those more turbulent and volcanic. Not always convincing them to wear a collar or a harness is easy, especially if we are dealing with them! To simplify and above all speed up this practice we have designed collars with a buckle created with a magnetic closure system: a simple click and it's done!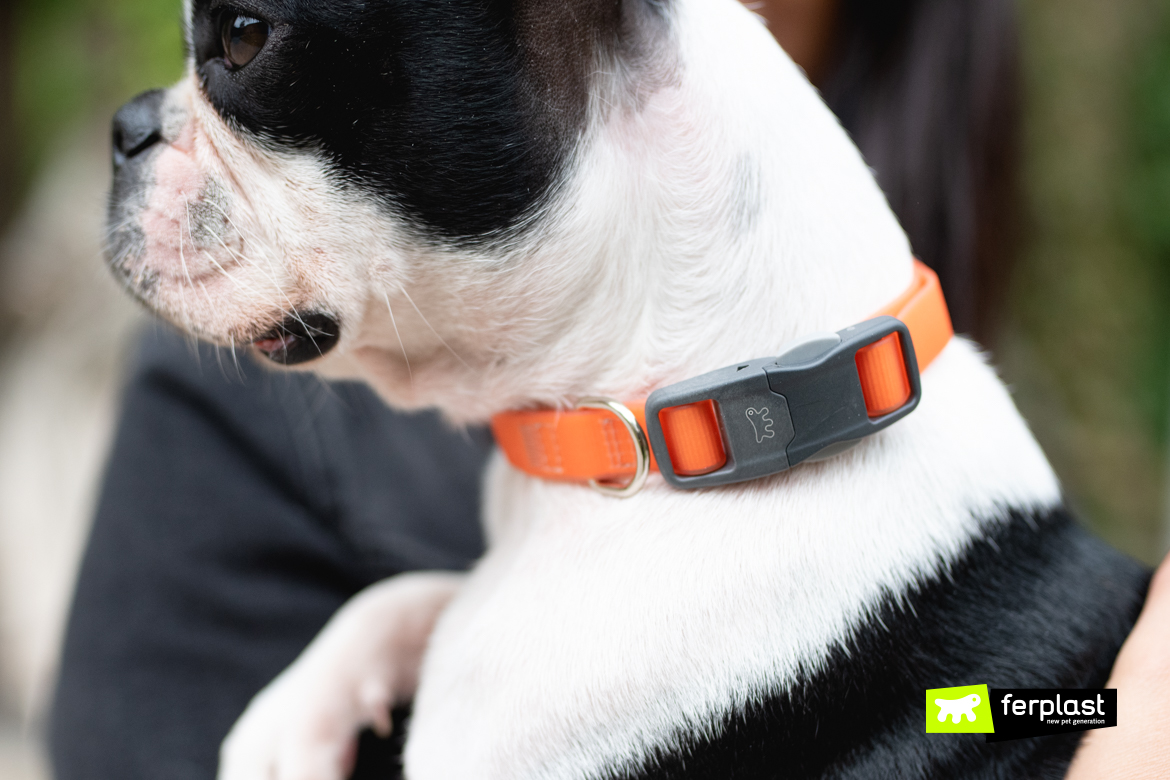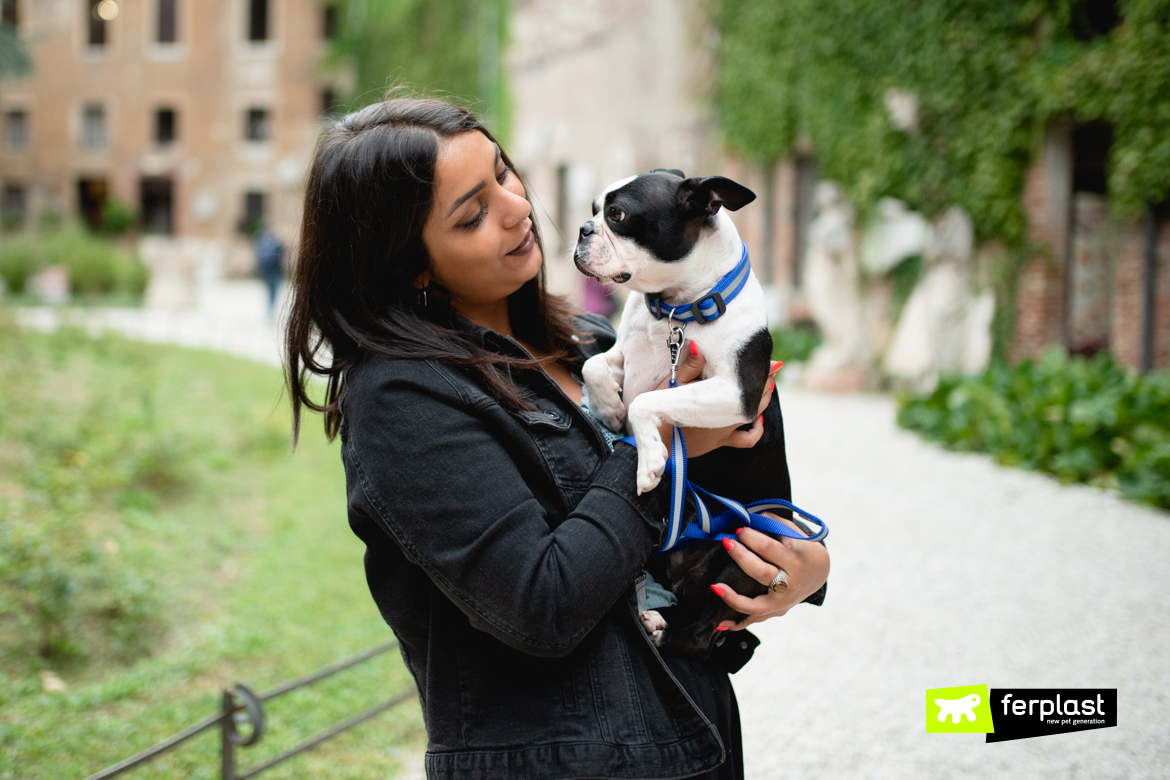 Technical features of the Matic buckle
Ferplast, to meet the needs of many dog owners, has designed Matic, the revolutionary patented technology that provides a secure magnetic closure system, which simplify and speeds up the fastening of the attachment of the buckle.
From the technical point of view, the Matic buckle applied to the collars is made of high-quality techno polymers and is equipped with two closure buttons, which guarantee product safety and, at the same time, prevent accidental opening. For this you will not have to fear in any way that the collar can be released from one moment to the other, even if the four-legged is agitated and makes sudden movements.
Not only that, the presence of an internal metal clip ensures a greater robustness to the product and an excellent traction resistance, so you won't be able to get caught unprepared by the sudden and unexpected movements of the darling!

In which collars is the Matic buckle applied?
To start, we have decided to introduce the Matic buckle both in the new lines of Club Reflex, Evolution collars and in the Daytona Cross harness.
Our model Zoe didn't know how to choose her favorite between the Club Reflex in blue and the Evolution in orange, and to avoid mistakes she opted for both. They are divinely!
The Club Reflex nylon collar, available in blue, red and black, is characterized by a reflective band that allows it to be visible even when it's dark outside, while the Evolution collar, in shades of green, purple, orange, black and dove grey, has a simple and essential design and is made of polyester and pvc. Both the lines also have leads to match to form a total look!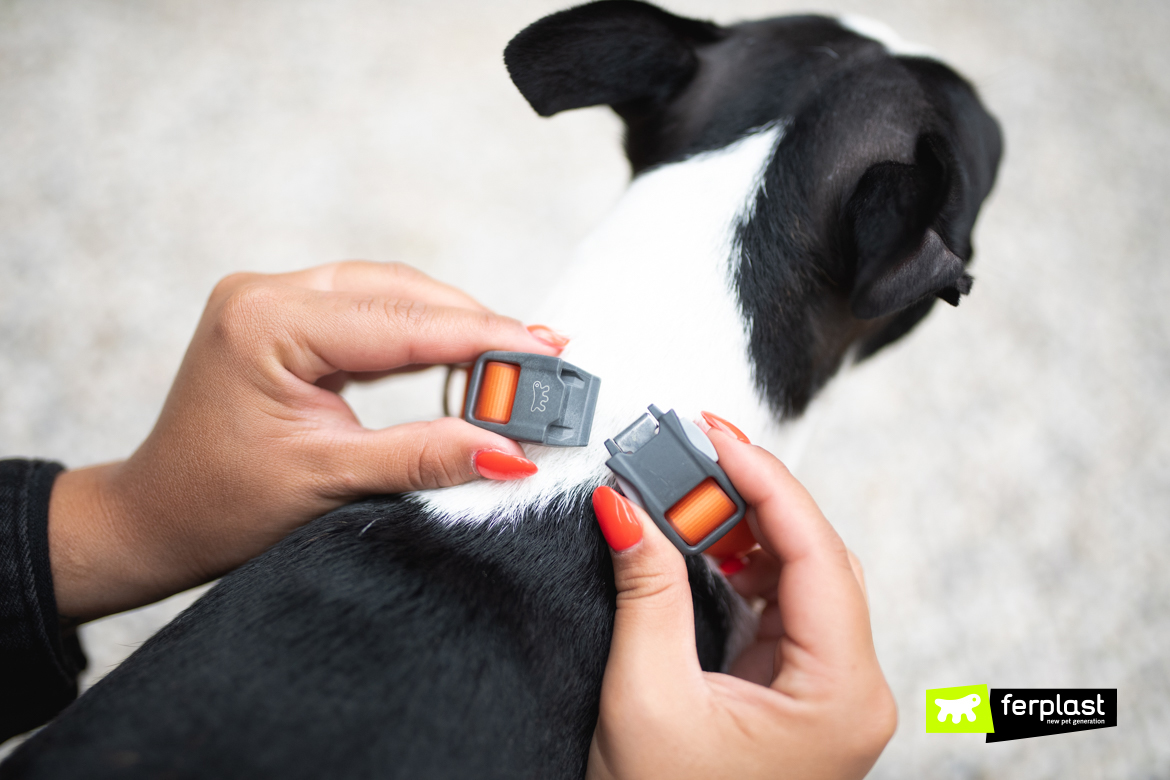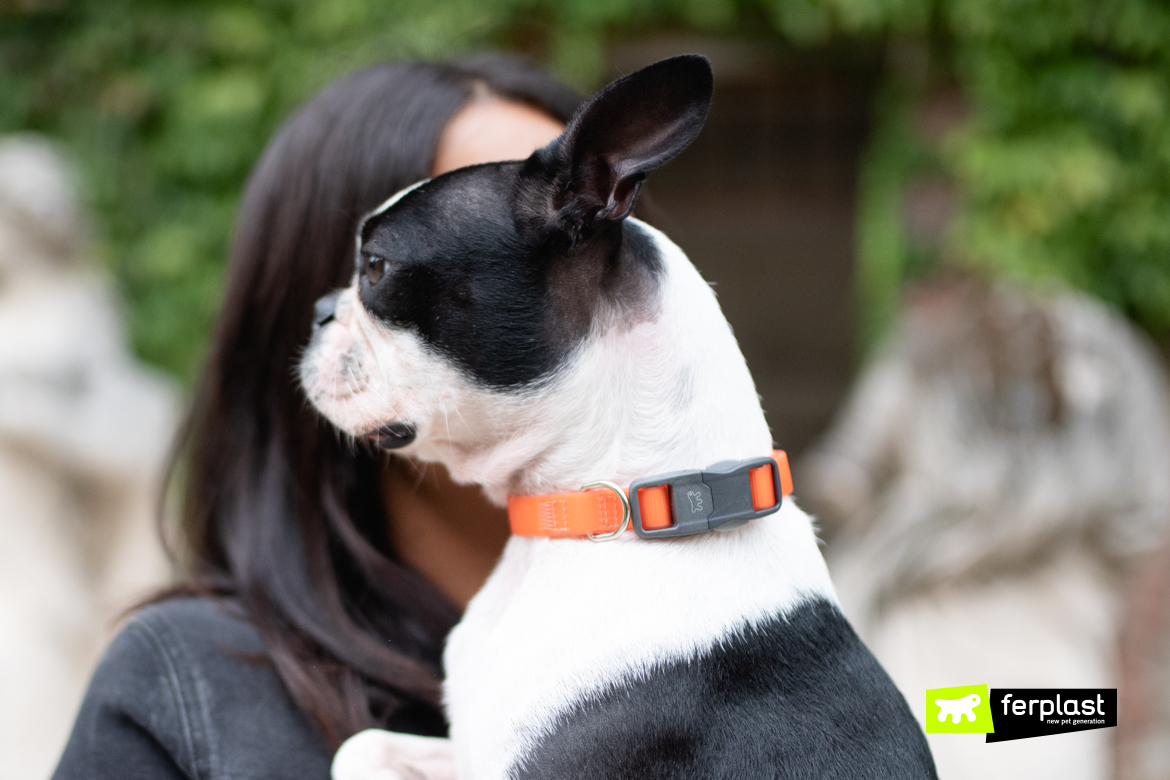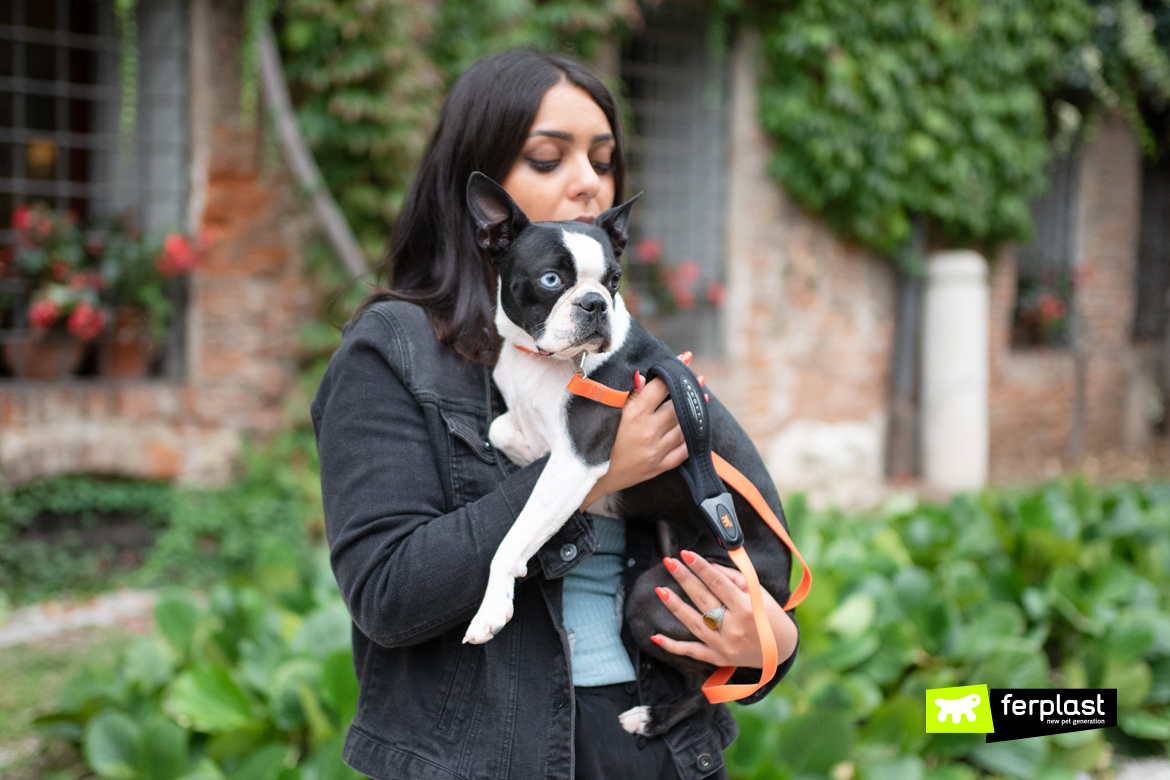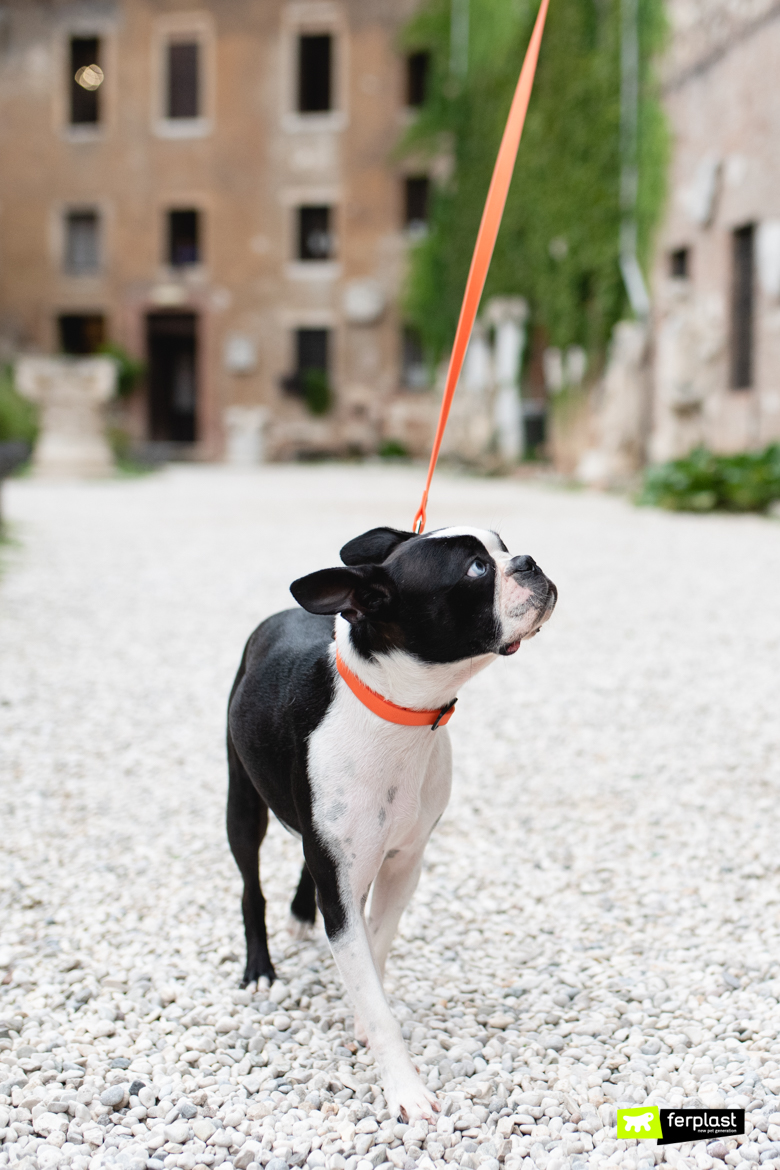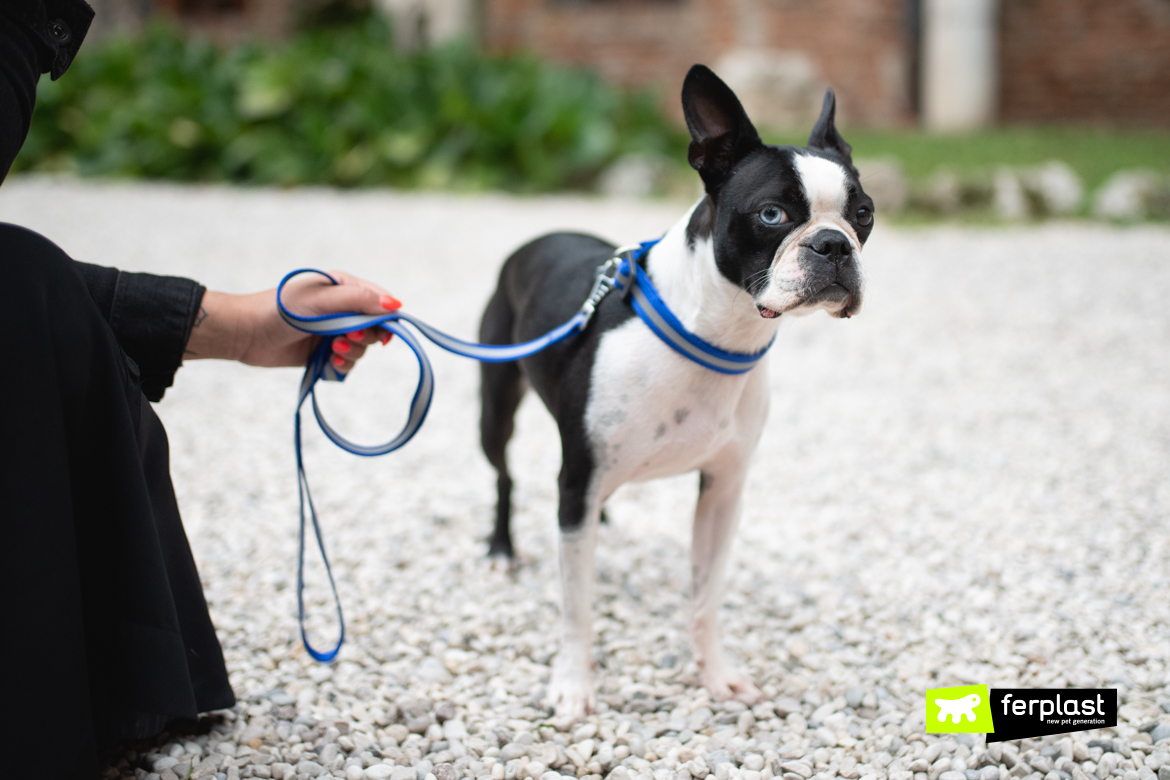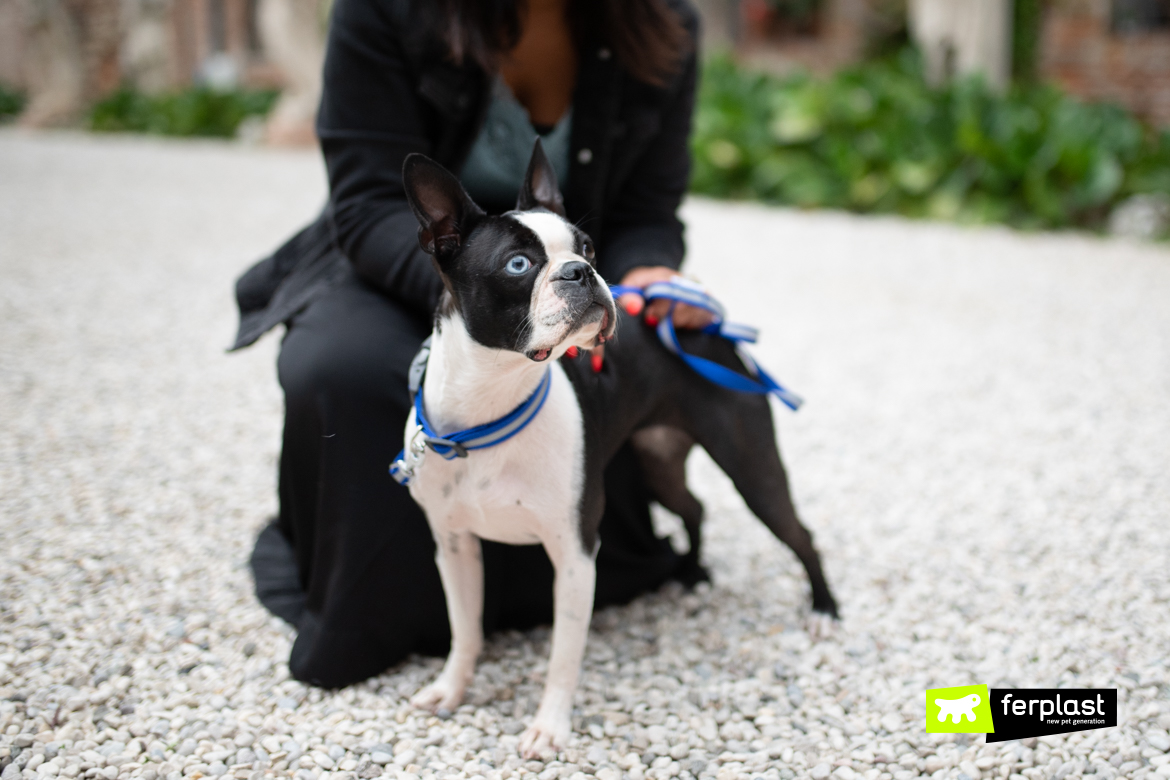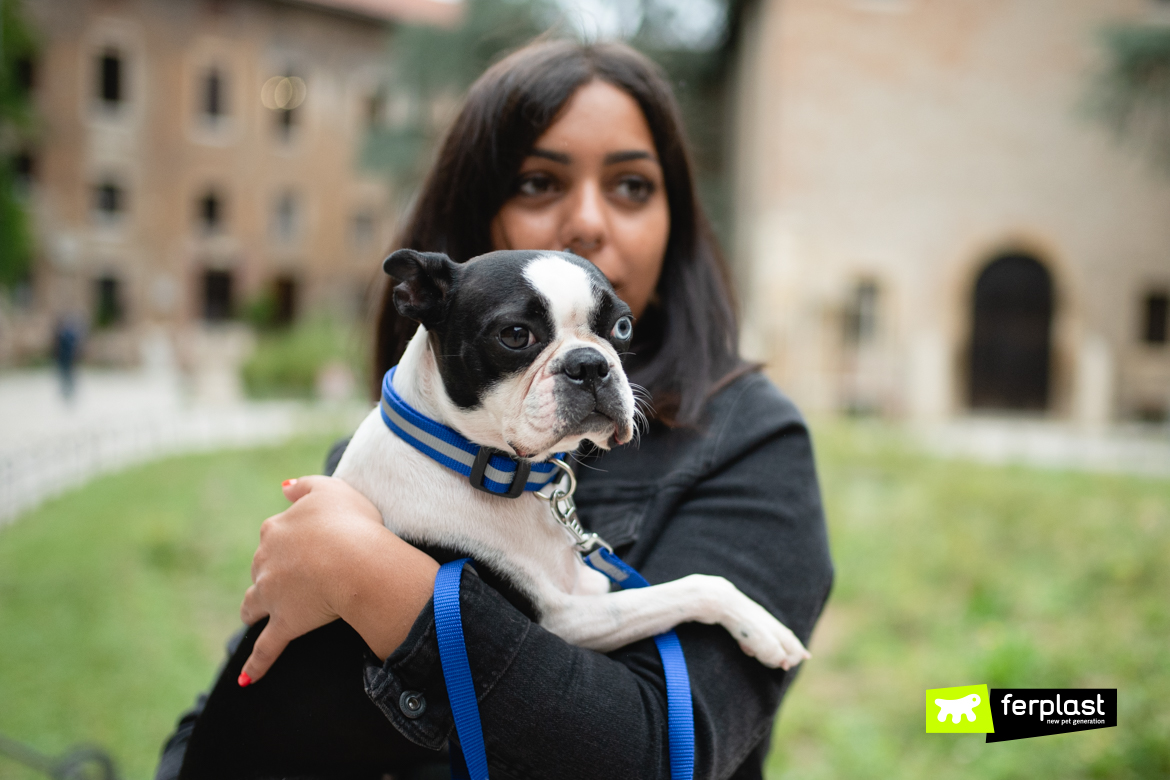 We look forward to hearing your views on the new Matic buckle!