Fashion trends for spring/summer 2019 sanction the return of colour block. An idea taken from Dadaism and Futurism, consisting in matching bright colours that are in sharp contrast with each other, to create looks of great impact! Are you ready to apply this look to your furry friend? Discover Ferplast's new Evolution leash line.
Fashion trends for 2019: Colour Block
The rule to create a perfect colour block is to combine strong, contrasting colours, two tones that might seem to have little harmony between them, such as red and purple, or yellow and fuchsia, to create colour blocks and chromatic compositions that make a great impression. Be forward-looking and don't be afraid of being bold: when worn, the final result will be elegant and decidedly surprising!

Ferplast's Evolution collars and leashes
For dogs and owners that love to follow current fashion, we've come up with a range of very chic leashes and collars, all very colourful: the Evolution line! Consisting of Green, Purple, Orange, Black, Grey

Which colours to match
To create a better colour block effect, it's possible to wear from two to four different colours, but if you consider yourself a beginner, perhaps it's better to begin with two colours. The thing to keep in mind is that the "frontier" between the colours should be sharp and perceptible. Remember: no prints! Another tip is to match garments with the same colour saturation.
In the specific case of pets, first assess the colour of their fur. Always keep an eye on contrast! If, for instance, your colour has light fur, go for a green collar and match it with an orange or black leash; a dark-coated dog will look great in an orange collar and a purple leash.

Ferplast's Twist line
For those who lack the time to invest in searching for the perfect combination, Ferplast suggests its Twist two-coloured leashes, available in three fashion variations: acid green/electric blue, orange/electric blue, and black/grey. Extremely sturdy, they're manufactured with the same care as usual and with special attention focused on dog safety. They're also equipped with an innovative Matic automatic carabiner with a magnetic mechanism that makes it faster to hook and unhook your dog's collar or chest harness. In addition to being safe, they're also extremely cool and follow the colour block trend!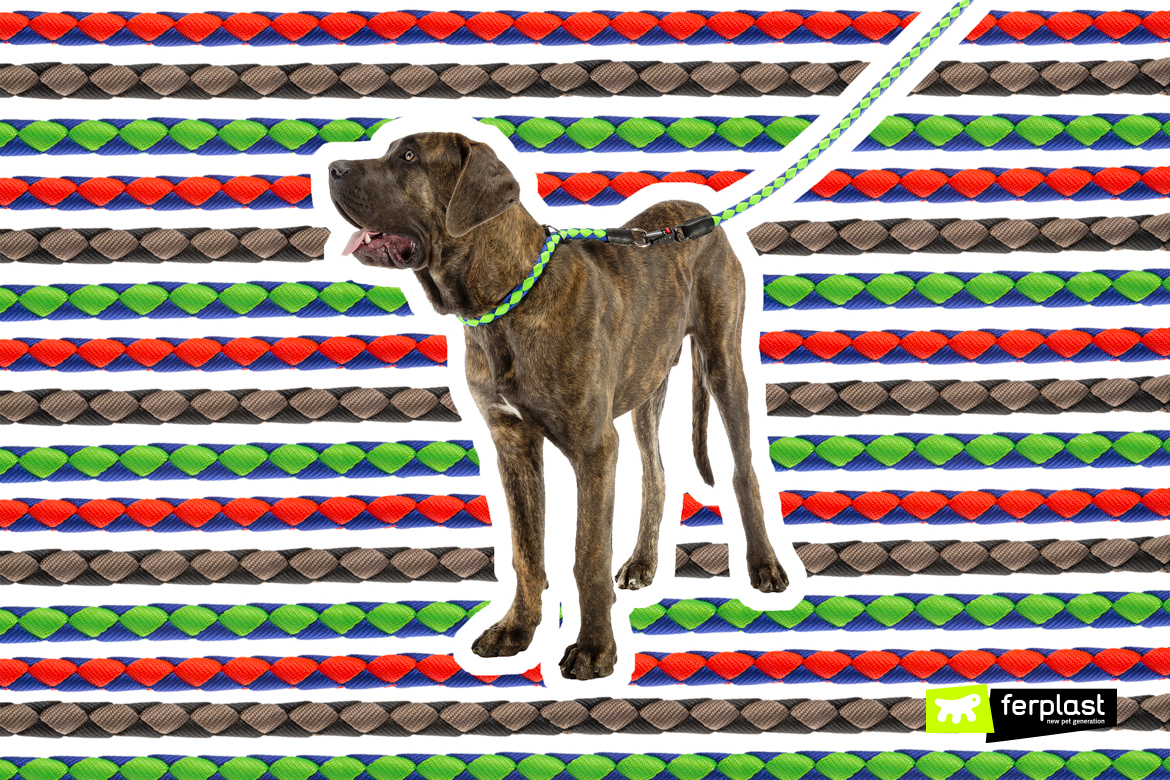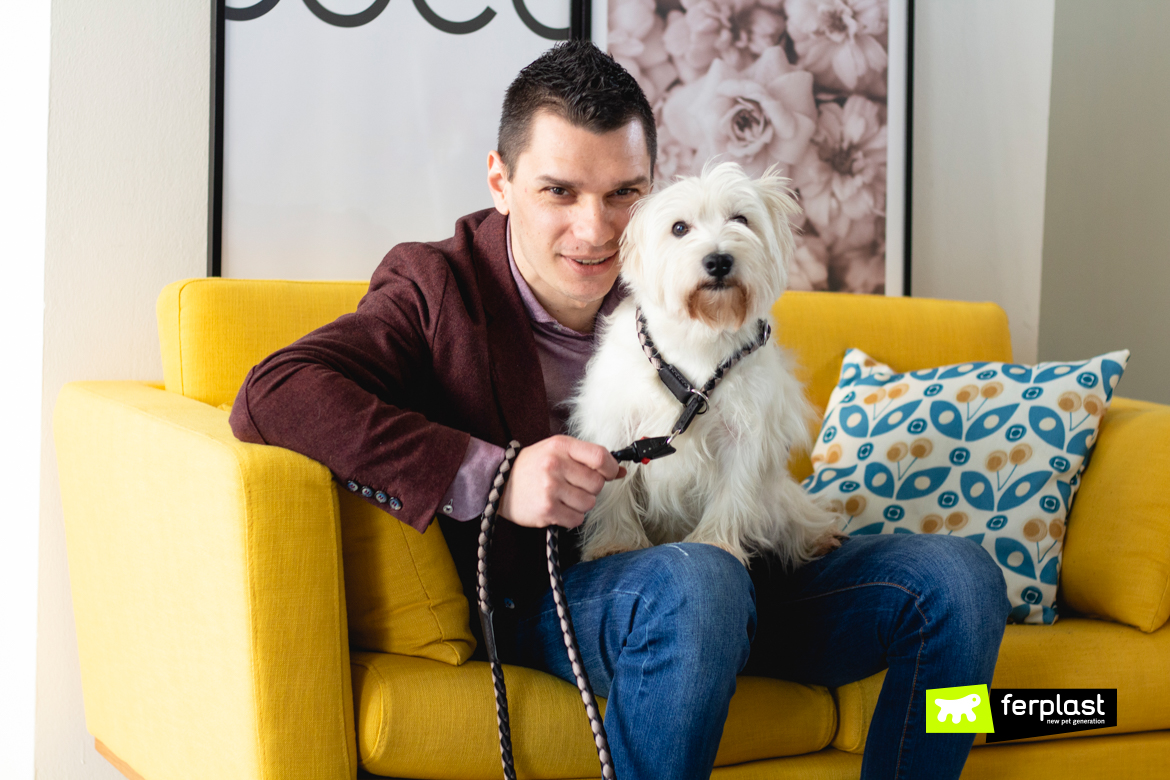 Indossare un accessorio color block donerà al vostro peloso un tocco di fresca eleganza, ispirata alle tonalità dell'estate!