Did the idea of a reality show for cats ever cross your mind? Well, it seems that our friends in Iceland have turned this idea into a reality with Kattarshians, a sort of Big Brother show made up of felines. But then, as the Web has proven over and over, cats have always been stars!
Kattarshians is a live show broadcast over YouTube and features the several cats, who are in the spotlight 24/7. The interesting thing about this project is that they are all little orphans and the aim is to find a family that will adopt them at the end of the show.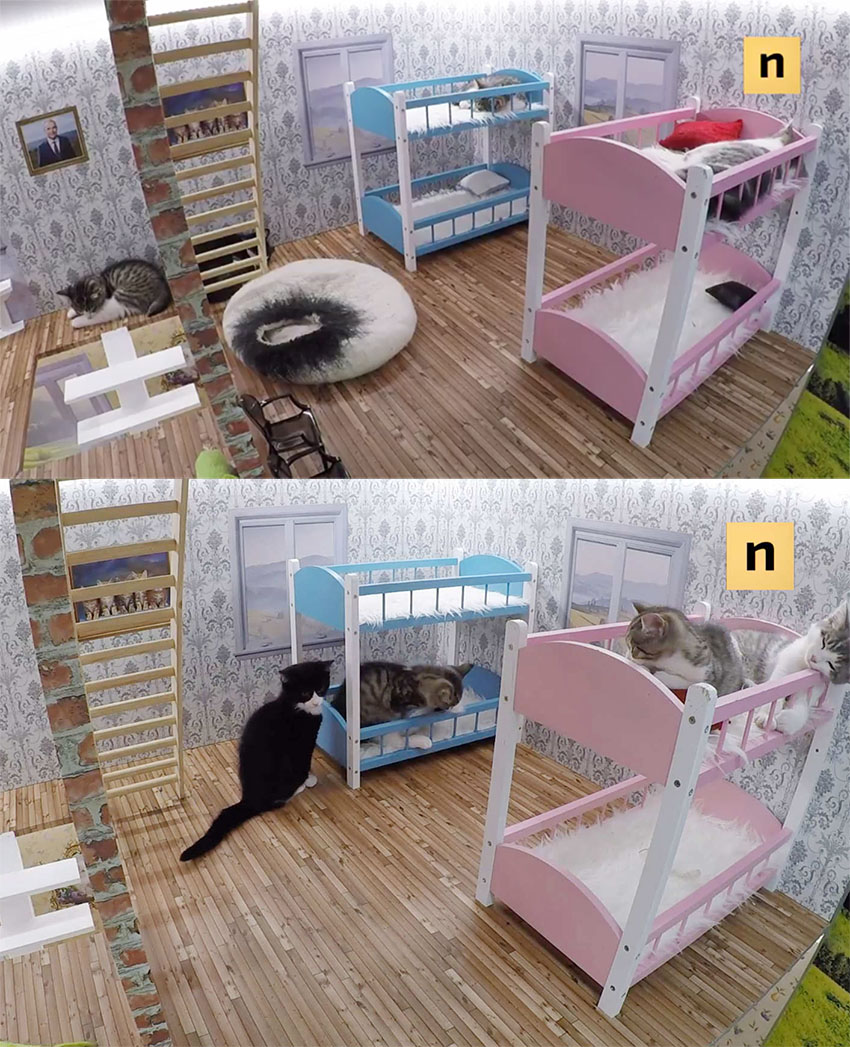 The four nine-week old kittens featured are all strays and the audience can watch them play, eat and cuddle up together in a big toy house – not unlike the dollhouses little girls play with – with bunk beds, a bathroom with sink and tub, a play room and a garden with fake grass in the back. The length of their career as film stars varies from 3 to 4 weeks, the amount of time needed to find someone who wants to care for them forever. When the objective is reached, the adopted cats are replaced by new kittens looking for a loving family.
This feline version of Big Brother has been approved by a variety of local animal protection institutions and the Icelandic Humane Society, so the cats are well cared for, their rights protected. Staff and volunteers of the Icelandic Society for the Protection of Cats feed them two or three times a day, spend time with them and take care of the housekeeping duties.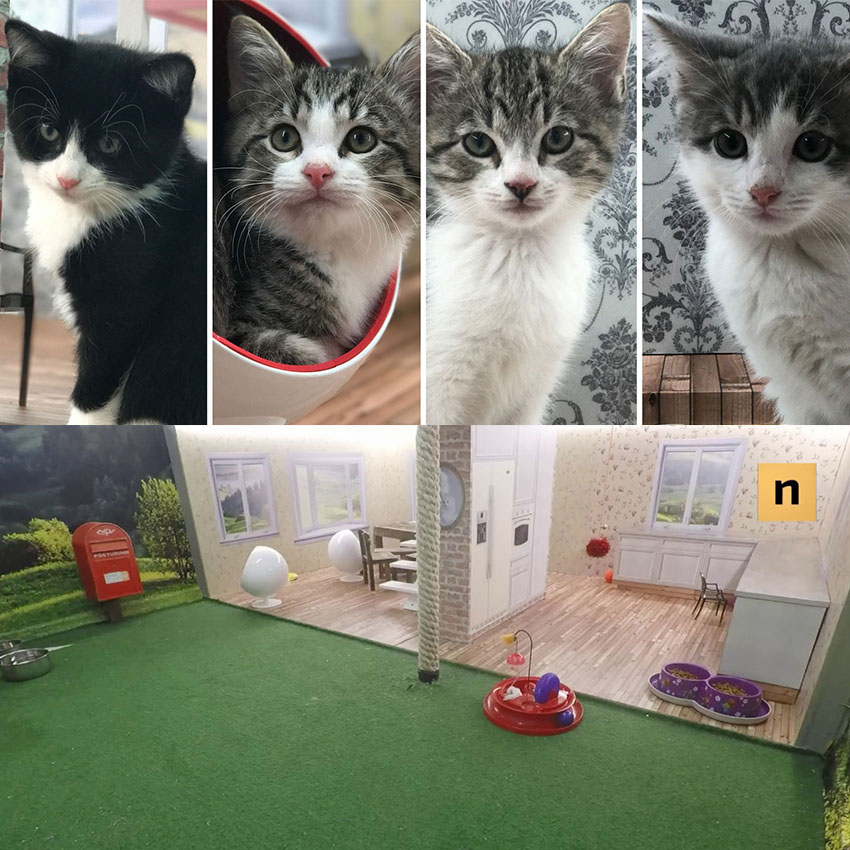 All of this could be seen by some as yet another way to exploit animals and generate millions of hits, but the project also has a profoundly practical side: on the one hand it spreads awareness of the problem of animal abandonment, on the other it helps find worthy homes for these furry little orphans. Not only, but watching videos of cats is good for the spirit, gives you plenty of energy and helps keep your mind on positive things. Warning: watching the cats can be addictive!