As temperatures rise, changing the clothes in your wardrobe is a must. Similarly, our furry friends need new cushions, lighter but just as comfortable! Are you finding it hard to choose a model of bed, mattress or cushion most suitable for spring and summer?
A cushion for dogs is the comfortable, soft and versatile accessory you simply can't allow yourself not to have at home. When it's cold, your dog needs a warm refuge, even better if made of faux leather or velvet. In the warmer months, it's preferable to give her a bed that helps her keep cool. When you decide to buy a cushion, it's crucial to assess the materials it's made of.

Why choose a technical fabric?
The technical fabric used to make the cushions of Ferplast's Tech line is the best option to combine practicality and design. The material is water-repellent and anti-scratch, extremely resistant even when submitted to heavy use. It makes your dog comfortable but will keep her from feeling too hot. These cushions are very comfortable, soft and easy to clean: wipe with a sponge or wash in the washing machine at 30° C.

Ferplast's Tech cushion line
OSCAR. For those that are more into tradition, no bed is more comfortable than the classic cushion! Ferplast's Oscar cushion is softly padded, extra padded on the edges, super soft and comfortable, creating the perfect bed to take long naps. Available in three sizes, to meet different size requirements, it comes in different colours: in addition to traditional black and brown, there are also more modern shades, such as blue and light grey, the latter two presented with a renewed texture.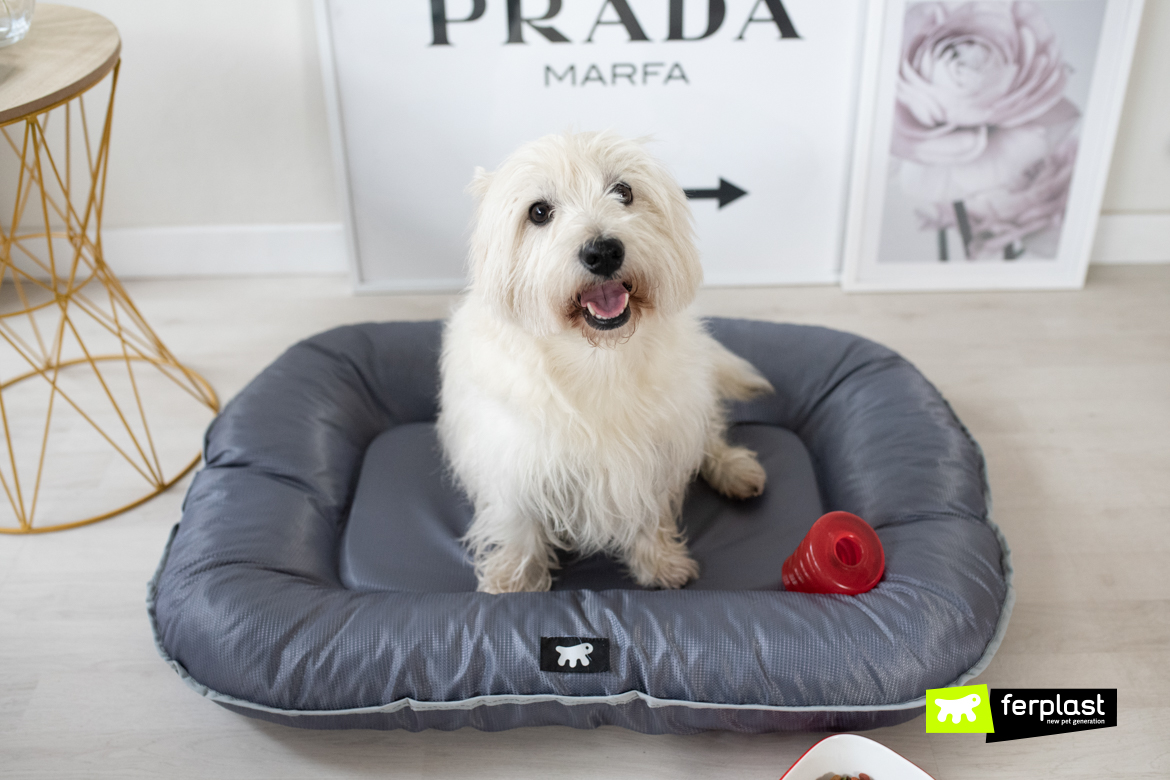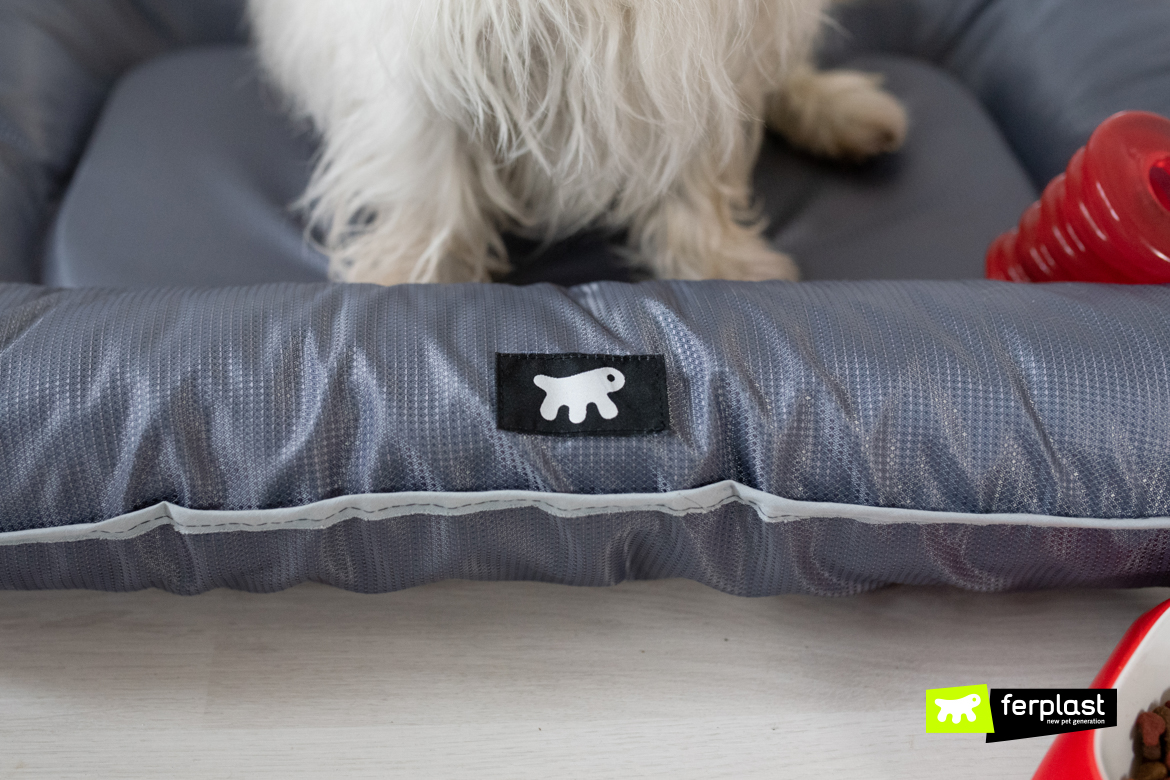 JOLLY. Dogs that prefer the lightness of mattresses will go crazy for Jolly. Very carefully made, easy to maintain and, most of all, easy to transport, they can be used in different situations: they're perfect to make outdoor and indoor houses and beds more comfortable and cosy, they can be used inside carriers and are also useful to cover your car seats or to keep your car boot from getting soiled.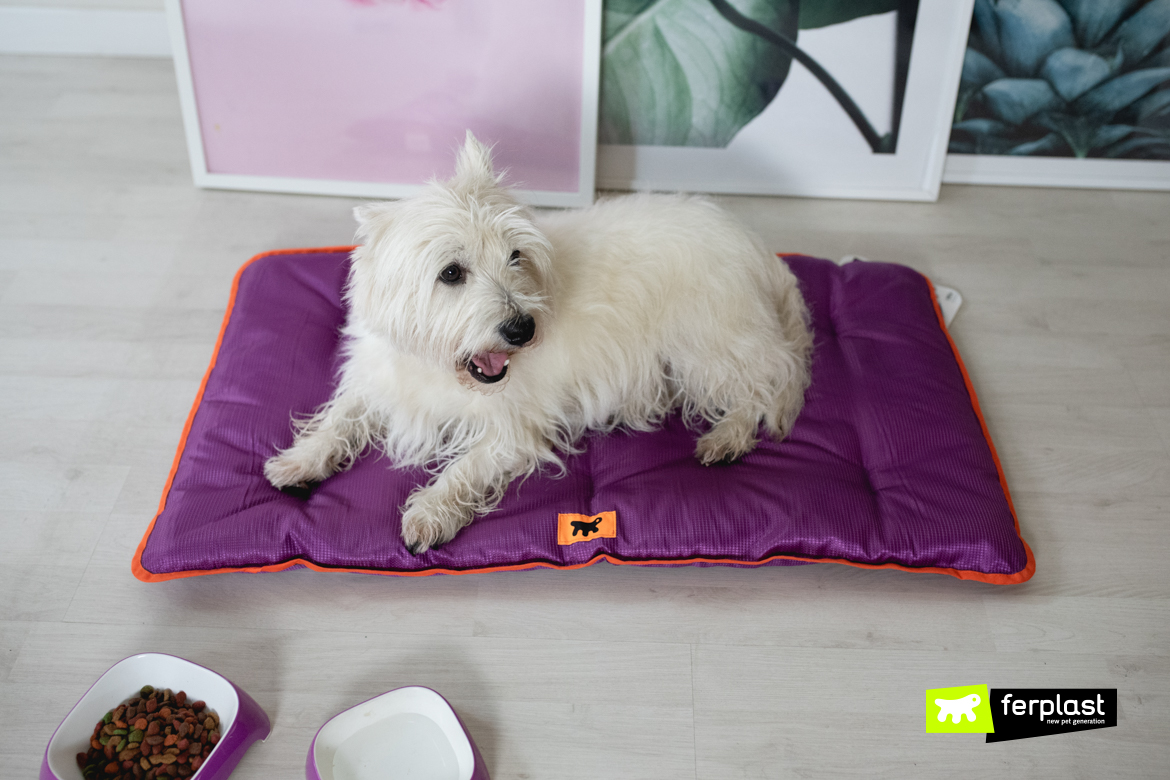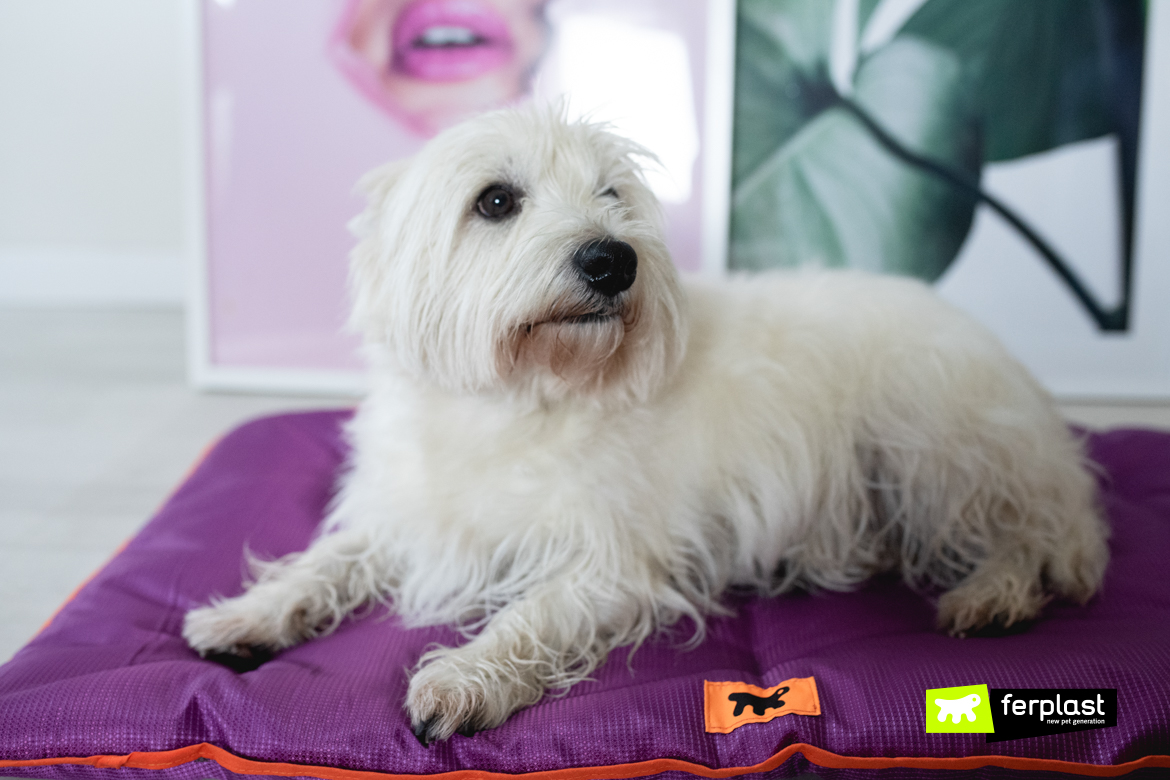 JAZZY. Jazzy is the dog sofa made of technical fabric, complete with cushion and particularly indicated for small-medium dogs. The high quality and the sturdiness of the technical material used make this product durable; as it's anti-scratch and water-repellent, it's also great for particularly lively dogs. Jazzy is available in 3 sizes and 3 different colours, all with a metal finishing: grey, green and fuchsia, perfect to add a splash of colour to any room!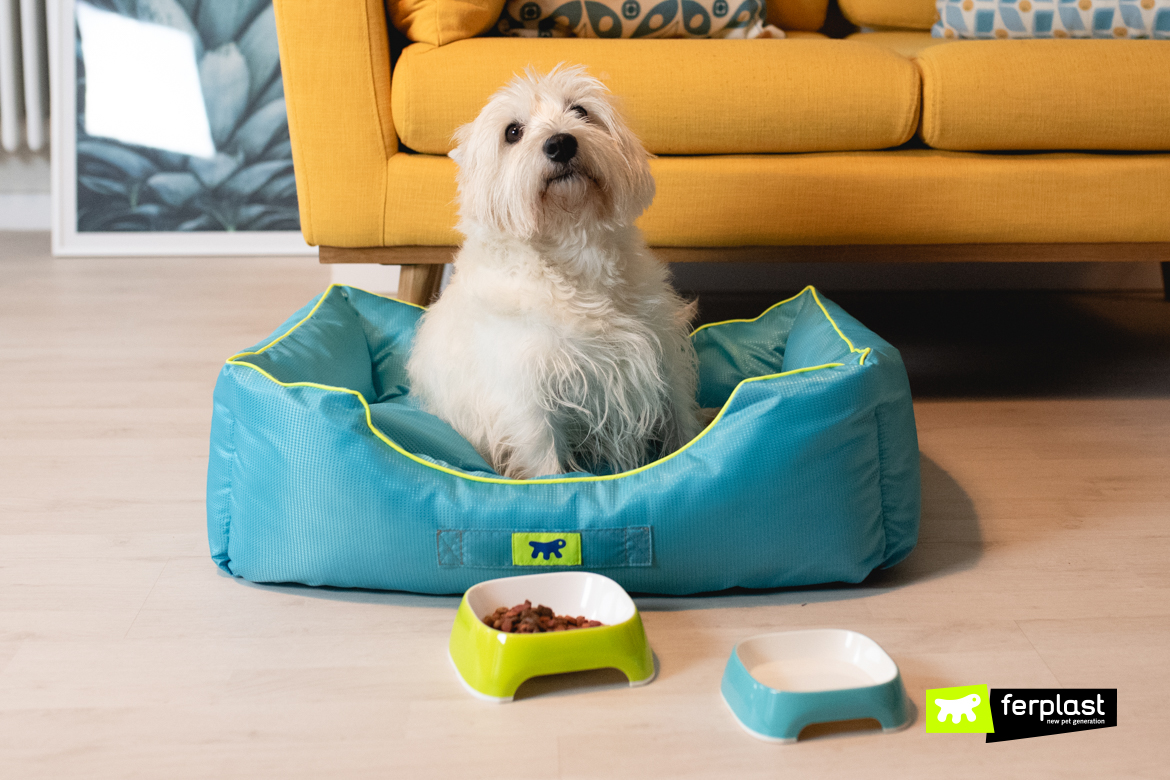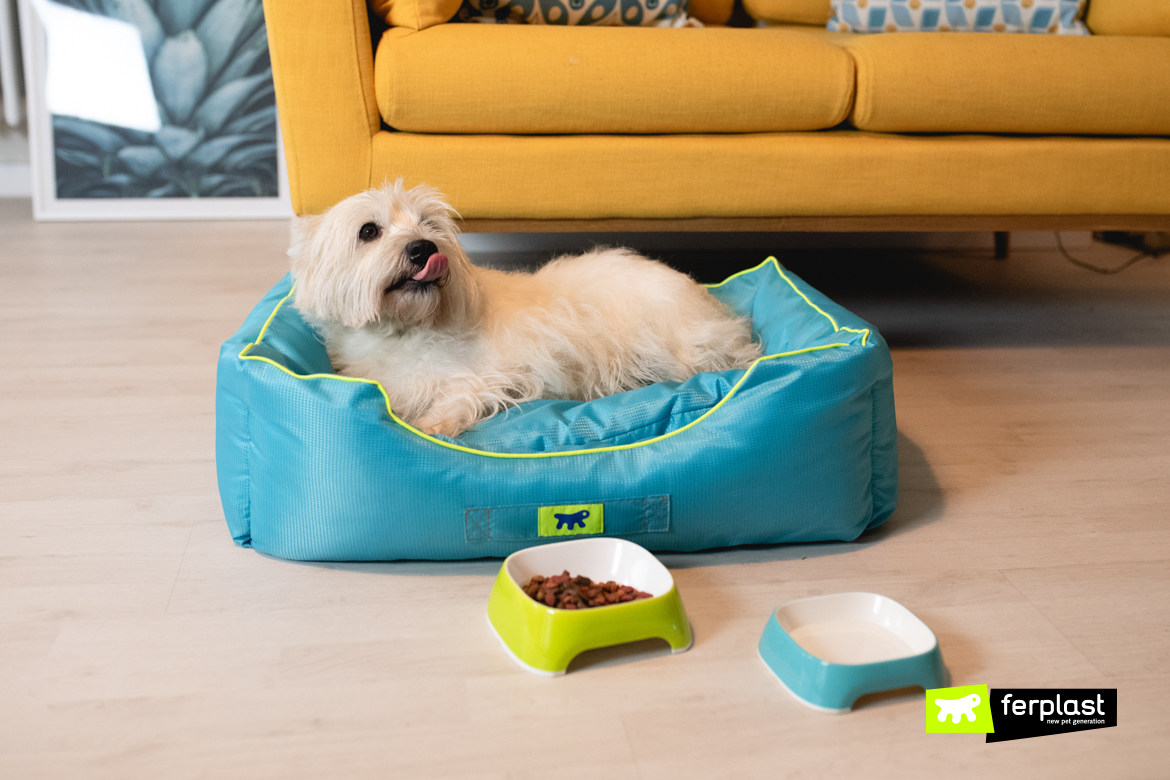 In the warm season, give your dog a nice colourful cushion, light and breathable, to allow her to take sweet naps and relaxing resting breaks!