Sundays in the springtime are perfect for getting out of the house and taking a trip into the unspoilt nature with your dog, as there are so many benefits for you and for your four-legged friend. In Italy, there are numerous hilly areas with marked-out trails that are well-worth seeing. Make a note!
PIEDMONT: the Barolo trail
One of the most evocative walks, which allows you to admire an enchanting landscape and the vineyards of the Langhe area, is the famous Barolo Trail, particularly the stretch that runs from Barolo to La Morra. The view is amazing and the trail is simple, even for our furry friends. This area is ideal for those who love tasting typical local products and wines, which are particularly renowned and exquisite here. If you can, make a detour to visit the Castle of Barolo, which also allows dogs to enter!

VENETO: Berici Hills and Arquà Petrarca
It is really hard to choose where to go hiking in the Veneto hills with your dog, because there are so many hilly areas that deserve to be seen. The Berici Hills, in the Vicenza area, offer very interesting trails, such as those around the Fimon lake. The Nordic Walking Vicenza Association has prepared some recommended trails, which are truly lovely and interesting, both from the point of view of the landscape and also the nature. The trails vary in length and can be more or less challenging.
Another delightful place in the Euganean Hills is Arquà Petrarca, at the foot of Monte Piccolo and Monte Ventolone. This medieval village is famous for the house of the poet Francesco Petrarca and has a charming old town centre, which is still intact and from which you can admire a breath-taking view.

UMBRIA: the Mortai Trail
Umbria offers hilly landscapes and ancient villages perched on the hilltops with important historical and artistic value. An itinerary you might like to try with your dog is the Mortai Trail, which connects Assisi to Spello, passing by the Eremo delle Carceri hermitage, the Sasso Piano rocky outcrop, the pastures near the summit and the karst sinkholes. In order to tackle this trail, we suggest that you equip yourself with a fair amount of patience: the journey is long but not difficult!

A walk in the hills: What your dog needs
Excursions along nature trails can be demanding and tackling steep ground without the right equipment could be tricky for your dog. You will need a sports lead, preferably with an ergonomic handle, which guarantees a good grip and facilitates control over your furry friend; you will also need a water bottle and a foldable food bowl that is not bulky. If your four-legged friend has delicate paws, he can wear special protective shoes with non-slip rubber, perfect for tackling uneven and rocky trails. The most enterprising dogs can wear Ferplast's Dog Scout backpack to carry everything they need. If, however, you want to take a puppy with you, we suggest that you bring a Kangoo pet carrier, a backpack designed for carrying dogs, from which your puppy will be able to enjoy the walk in total comfort.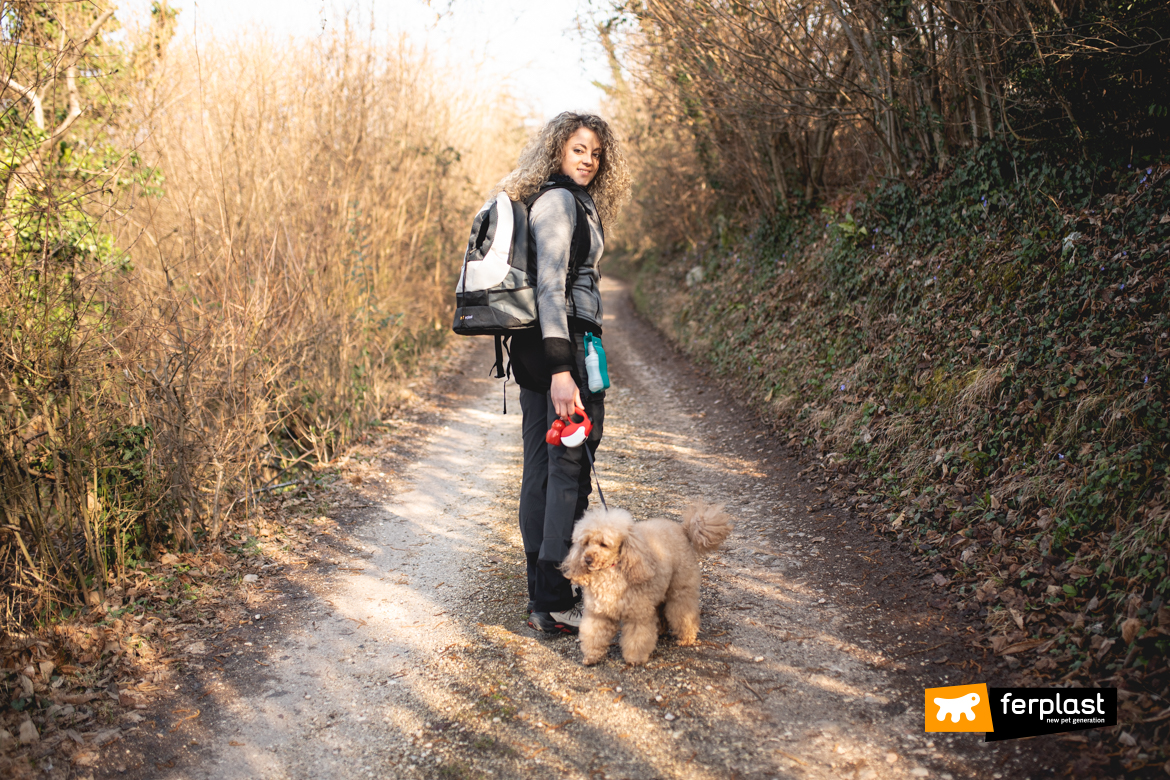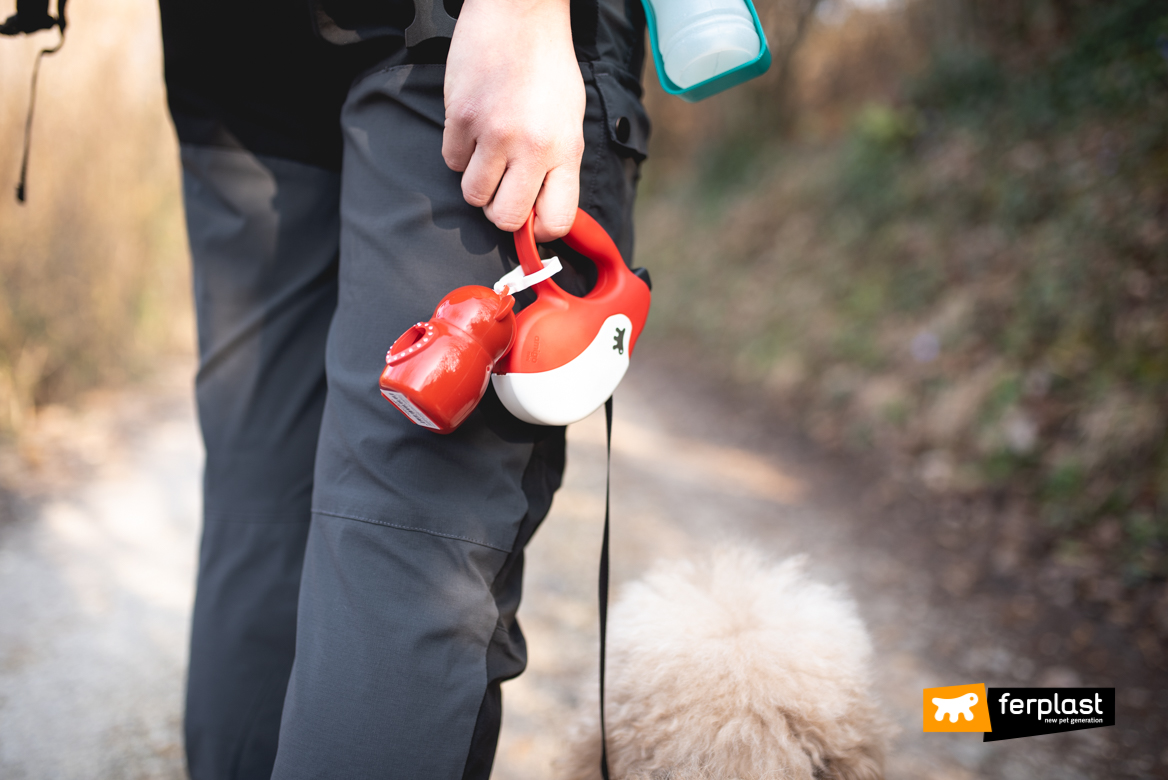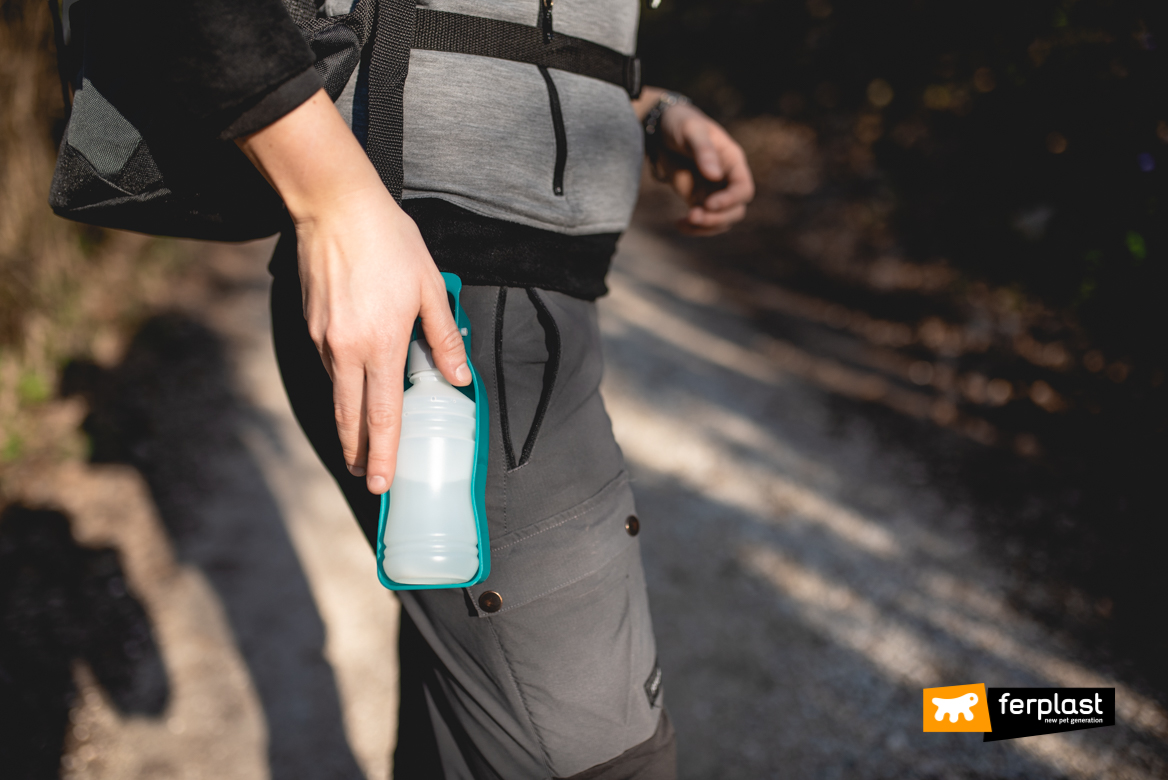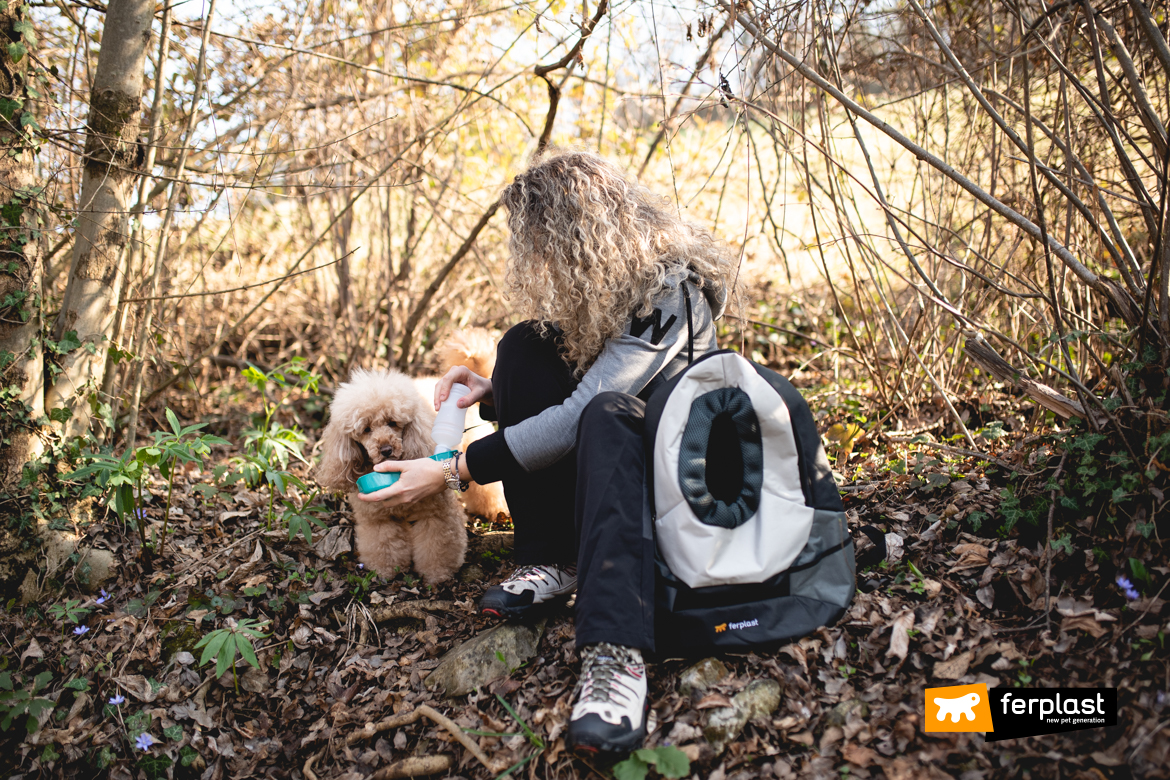 Remember to always keep the places you visit clean and tidy, whether they are villages or hillside paths, so always put some hygienic bags in your bag, using the handy and attractive Dudù bag holder! Enjoy your walk!