Dogs need their own space, somewhere that is also warm and comfortable for taking a nice nap or just chilling. Cushions offer an excellent solution as an alternative to classic beds – they are soft and padded, whilst being multi-purpose and less cumbersome.
There are cushions of every shape, size, material and price point. You certainly don't need to spend a fortune in order to buy one that is comfortable and suitable for your furry friend. For example, Ferplast's Jolly cushion can serve as a great pet bed. Made with extreme care, it is easy to maintain and above all, it is easily transportable. For this reason, it can be used in a range of different circumstances. Here are just some examples:
1) ON THE SOFA
If, whilst you are on the sofa flipping through a magazine or watching TV, you want your four-legged pet by your side, yet you are also afraid that your upholstery may be ruined or dirtied, then you can place the Jolly cushion where you want then teach your pet to stay right there. The pet cushion is completely water-repellent and scratch-resistant, whilst any stain can be removed with a wet sponge.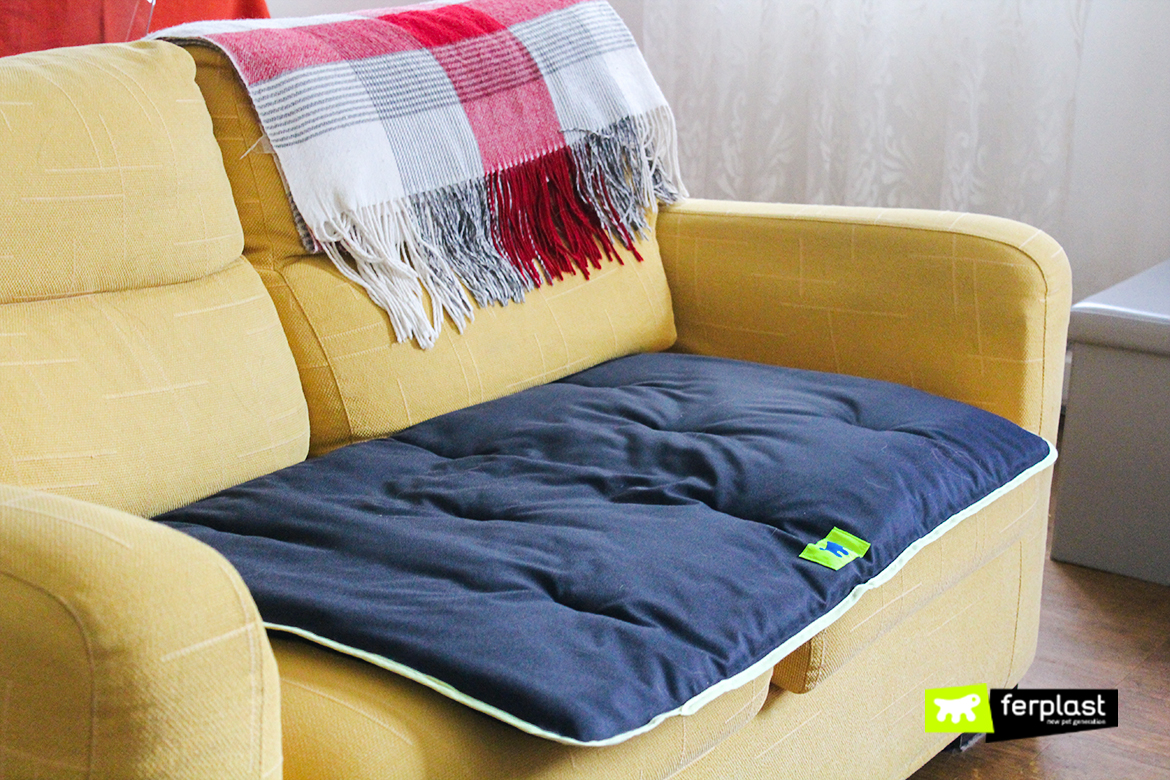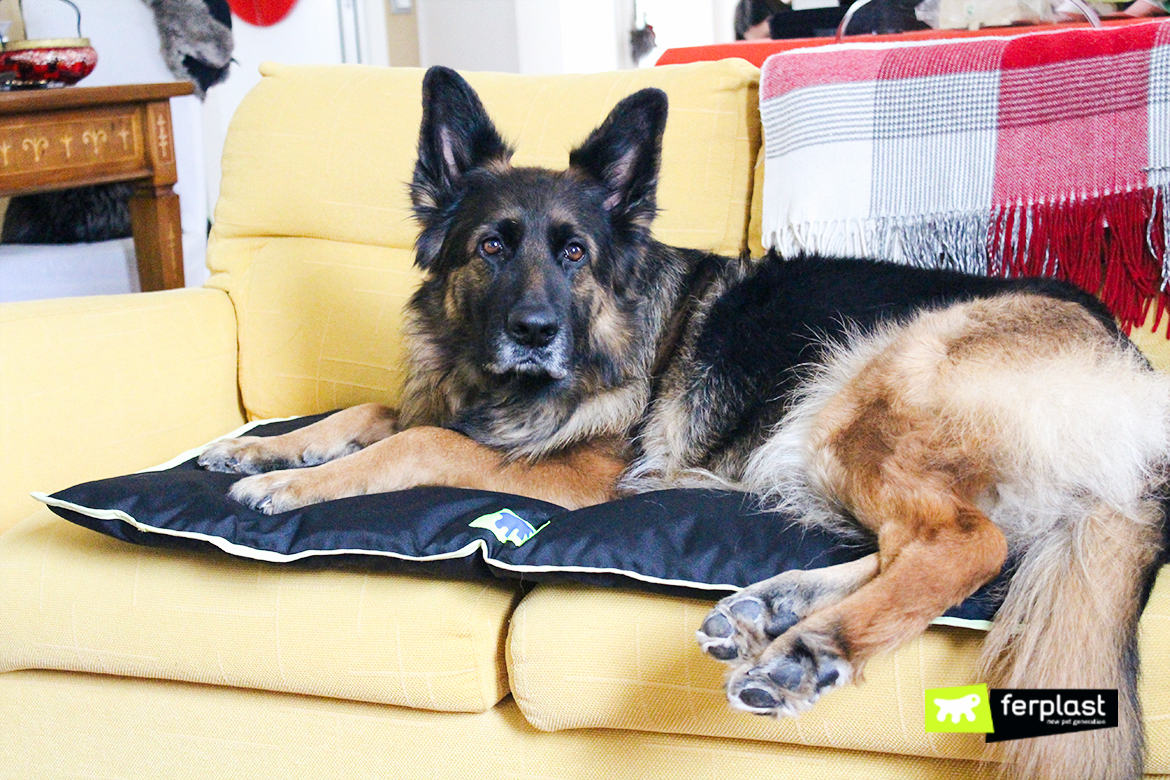 2) IN THE CAR
If you have to travel a short distance in a car with Fido, you can leave him safely in the back on the passenger seat (obviously, using the seat belt). The Jolly cushion is perfect for protecting the car's interior whilst providing great comfort to the dog during the trip. Furthermore, due to it being impermeable, any liquids produced by the dog won't be absorbed. To wash the cushion, just chuck it in the washing machine at 30°C!
3) INSIDE A PET CARRIER
This same cushion can also be placed inside the Atlas Car or Atlas Vision carrier range, to render the journey even more comfy. If your pet is not used to the car and is scared, having a familiar object along for the ride could be the perfect distraction and a precious aid in helping overcome their fear!
4) ON THE FLOOR (INSIDE OR OUTSIDE THE HOME)
Some use the Jolly cushion as a proper bed to be placed on the floor, both inside the house and outside under cover. For example, if the floors are cold, a nice cushion isolates Fido from the ground, and if a little pee subconsciously escapes, you don't have to worry about dirtying the house.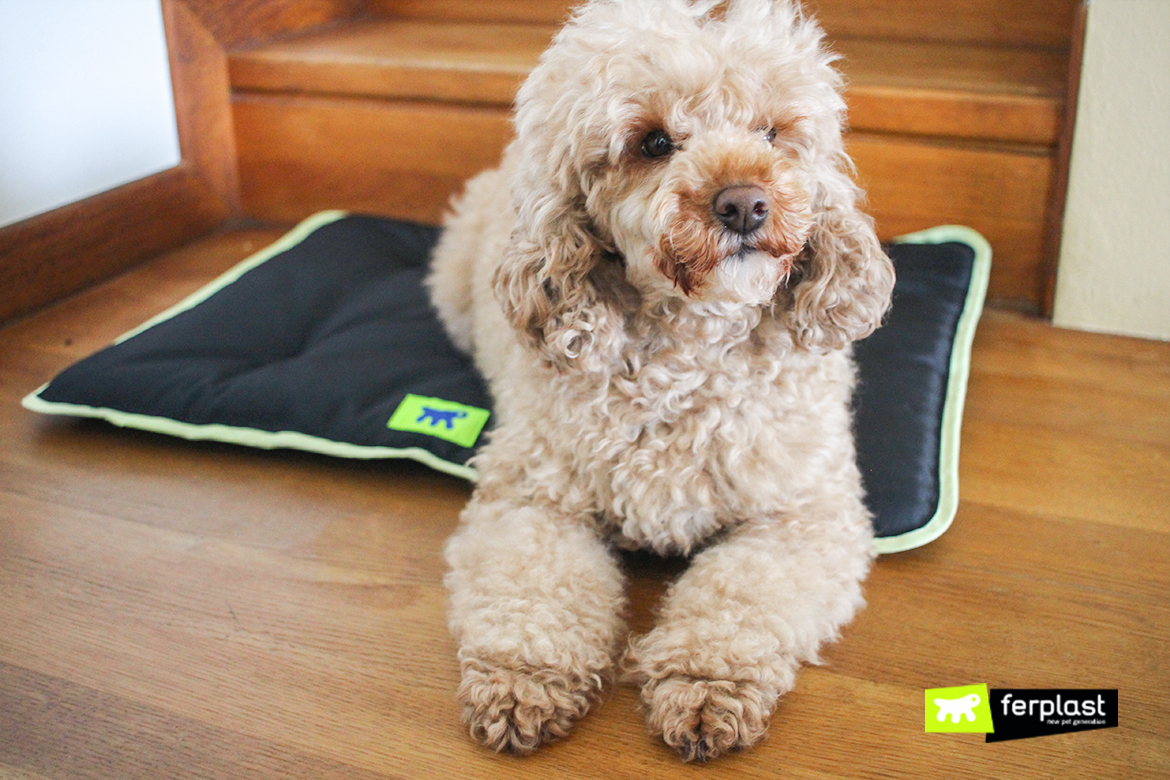 5) IN TRAINING ENCLOSURES
In the early stages of life, puppies tend to bite everything they happen to come across, including their beds. Opting for a technical-fibre cushion like the Jolly proves to be a winning move. It can be placed inside the training enclosure, where little pups spend some of their day. Being made of a durable, waterproof and scratch-resistant fabric, it will be extremely durable even if subjected to intense use!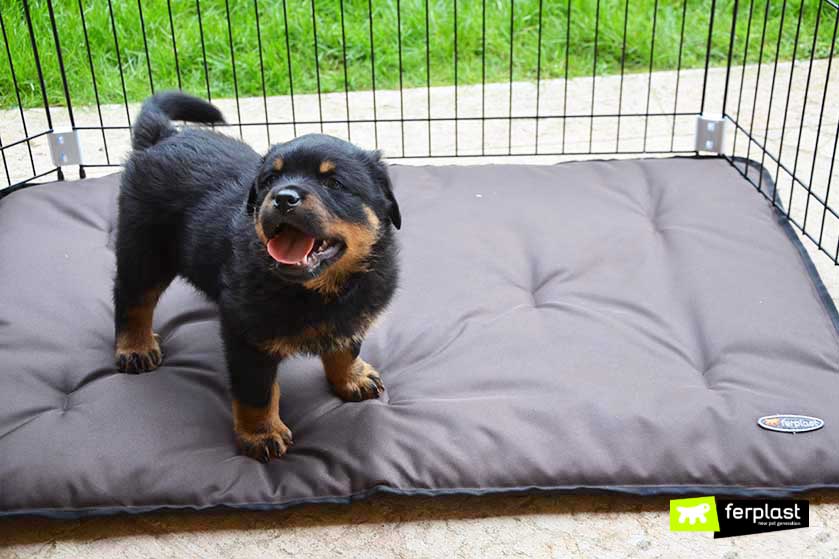 The Jolly is available in five different measurements – perfect for dogs of all sizes. Check out our models as they have a jolly good time with their Jolly cushions!