If you are thinking of making a change at home, modernising the furniture a little and brightening the decor, we have the perfect solution: tartan. What could be better than the unmistakable Scottish pattern to add a touch of colour and warmth to the home? Here are some suggestions.
In the last few seasons, Scottish or tartan garments have been frequently seen on the catwalk, and now this traditional pattern has also reached the world of home decor. Although we usually associate this fabric with mountain cabins, it can be perfect for all styles, even in the city.
Tartan stripes and squares can look great in all kinds of items: woollen throws, cushion covers, duvets, flannel bedding, blankets, tablecloths and curtains. When it's raining outside and the sky is grey, there is no better pattern to warm us up…as if it were made on purpose for the autumn and winter months!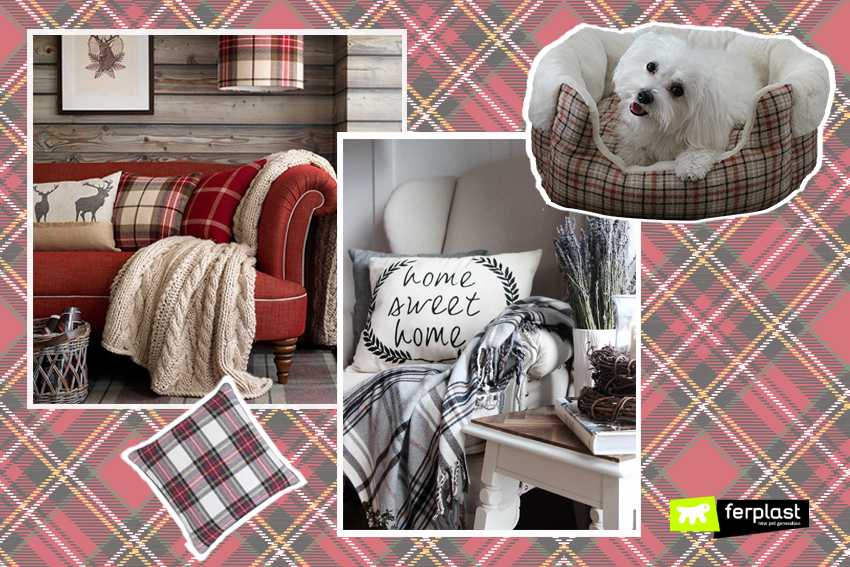 You can also find different shades: natural ones with black, brown and white, or brightly coloured with a white background and red, green and blue stripes.
In a house decorated in classic style, it is best to opt for tartan in the shades of green or red. Drape a warm throw on a sofa or armchair, perfect for cosy place to read, or use tartan cushion covers. In the kitchen you could get tartan curtains, or if you get a blue shade, you could use it for a tablecloth or centrepiece.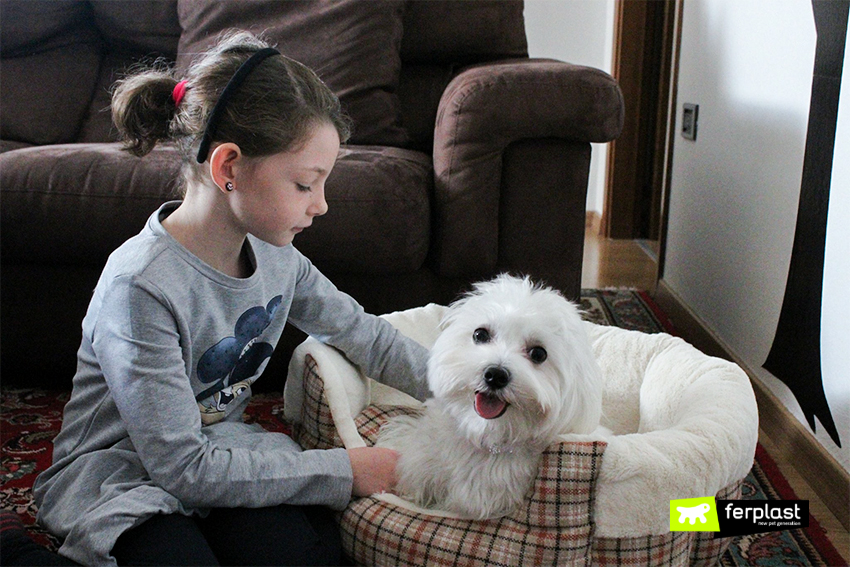 Now that we are approaching Christmas, red tartan is especially suitable for decorations: Christmas stockings, runners or tea services, or simply in tree decorations.
If you have pets, you can take the opportunity to add tartan furnishing accessories such as Ferplast's beautiful and soft Etoile baskets. These are padded baskets covered in tartan fabric and a soft, eco-friendly fur. Thanks to the contoured edges and lower front, our four-legged friends will enjoy maximum comfort! Baskets are available for small, medium and large dogs and are machine washable. Our mascot Briciola also seems to like them!
Tartan style is perfect if you want to create a warm, colourful, homely setting. Do you like it?