Staying in shape in the company of your pet is sure to be more fun and stimulating. And now, thanks to specialized training programmes designed with our furry friends in mind, it can be even more so. A new trend straight from the United States: gyms with spaces that permit dogs and their owners to exercise together.
The idea of a gym open to dogs is relatively new. The originator of this trend is a certain Tricia Montgomery, who came up with the idea when she received the same warnings about the risks extreme obesity posed to her health from her doctor as those given by the veterinarian of her basset hound Luoie about his health. Out of this experience a series of gyms with everything necessary for both canines and their humans, including fitness instructors, educators and motivational trainers, were born.
How do these gyms work? The concept includes a series of targeted, personalized activities led by personal dog trainers using equipment such as the treadmill, stairs, jumps, balls of various sizes, tunnels, small tools and obstacle courses, which also help build a closer relationship between a dog and his owner. Obviously, these lessons are not only for overweight dogs but also for those who simply want to keep themselves – and Fido – active.
On average, one lesson costs 20 dollars. However, this price can vary based on the training programme chosen, on the use of a personal trainer and if the lessons are individual or in a group.
Generally, the recommendation is to attend two training sessions a week separated by a period of rest, which is an important part of any routine, and to make sure to have comfortable gym shoes and an ergonomic harness perfect for sports.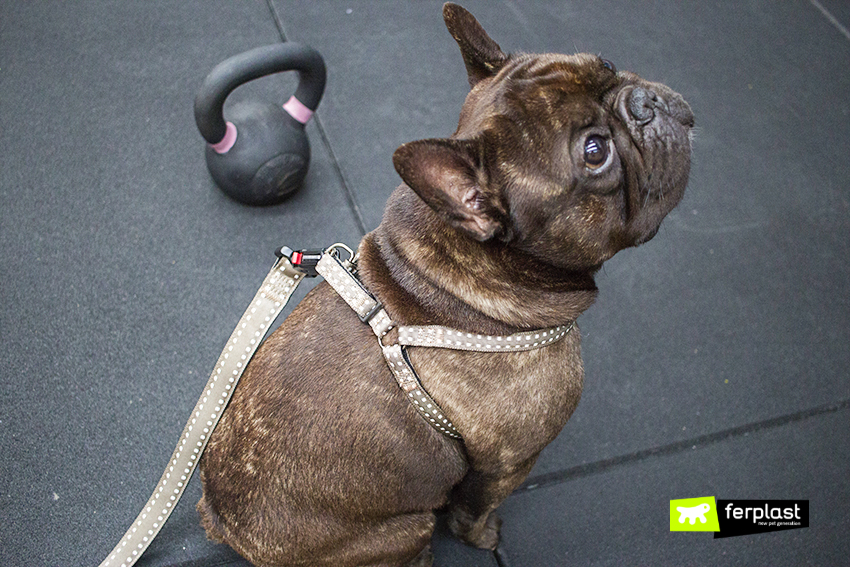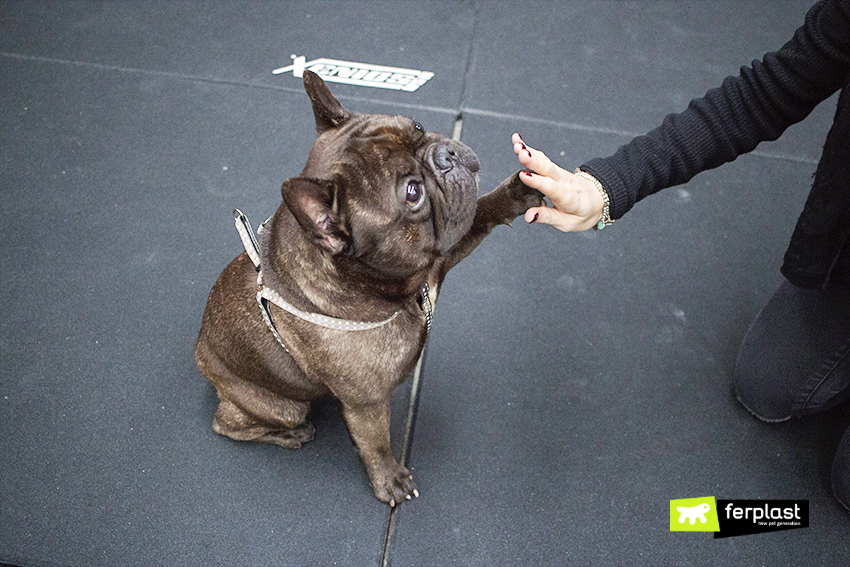 The advantage of practicing dog fitness in the gym is temperature control: exercising outdoors is important, but the conditions are rarely ideal with temperatures often being too hot or too cold. A closed facility, on the other hand, can provide a cooled or heated exercising area whenever the weather demands it.
In Italy, this trend has yet to take hold. However, equipping a fitness center with an area designed ad hoc, where owners can exercise with their dogs, may prove to be a winning choice.
When Christmas holidays come to an end, and everyone's thoughts turn to getting ready for the swimsuit season, a Pet-Friendly Fitness Center is sure to experience a subscription peak! Just take a look at our buddy Achille having fun exercising and resting in Ferplast's Siesta dog bed while at the gym with his mom.
What do you think of this idea? Would you go to the gym with your dog?