With Father's Day on the horizon, it's never too soon to start thinking of a wonderful gift to declare your love for him. Forget the standard tie or an out-dated paperweight – if your father is an animal lover, you can choose a marvellous gift that will come in handy when he is spending time with his four-legged friends!
In addition to being mad about animals, what kind of person is your dad? Is he passionate about sports, technology, cars or fashion? We have highlighted a number of gifts that perfect pair with his interests. Here are some of our ideas!
1) SPORTY SIRE
For dads who adore playing a range of different sports and often take their dog along, we suggest focusing on sportswear. Without a shadow of doubt, we recommend the Ergocomfort Freetime by Ferplast for running or trekking with Fido in total comfort and safety. This practical elastic leash comes complete with a belt and carry bag, perfect for enjoying a favourite sporting activity without any impediment. If, however, your father prefers taking his pooch on a leash, how about a nice ergonomic harness like the new Hercules? Practical, robust and comfortable, it is made of ultra-resistant and scratch-proof materials, complete with soft padding in all parts that come into contact with the dog's body. A real treat!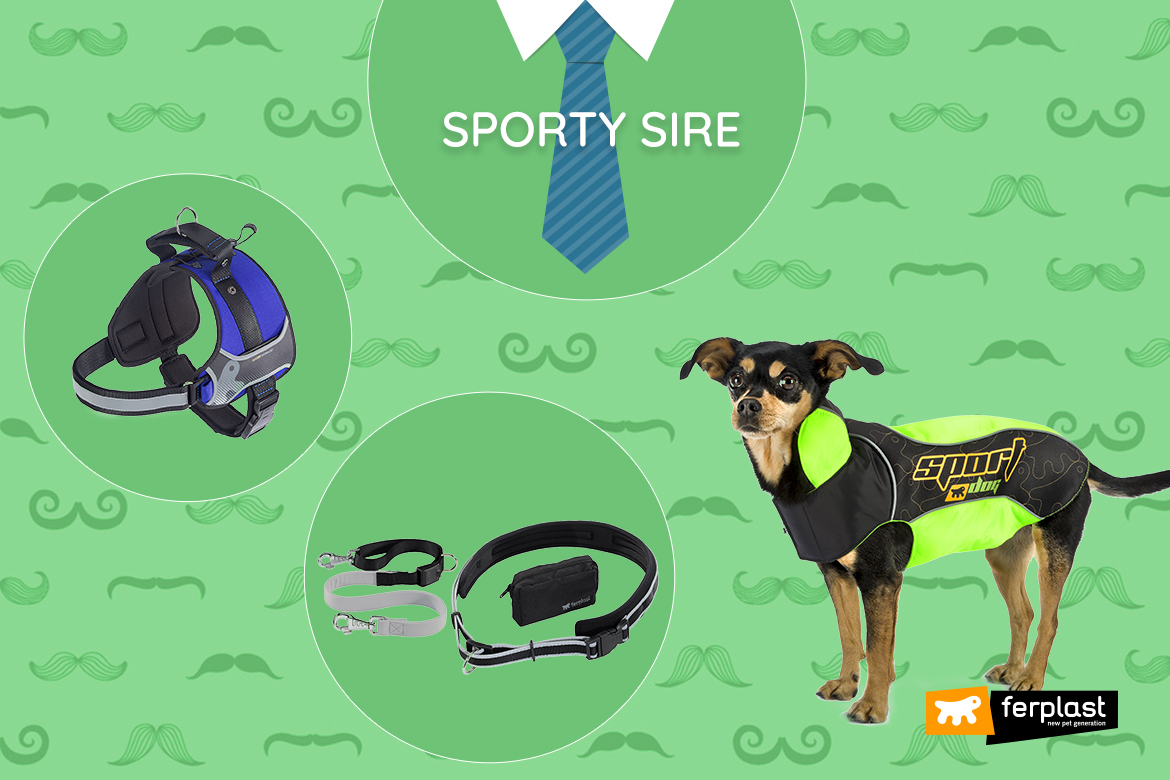 2) CAR CRAZY
For dads who love cars and engines, it is easy to choose the right gift for them, being accessories for the car! There are two alternatives when travelling with a dog in the car: the classic Atlas Car Aluminium carrier, ideal especially when taking long journeys, or else the safety belt to keep our furry friend (small- or medium-sized) on the backseat. It's difficult to choose, as both come in very handy!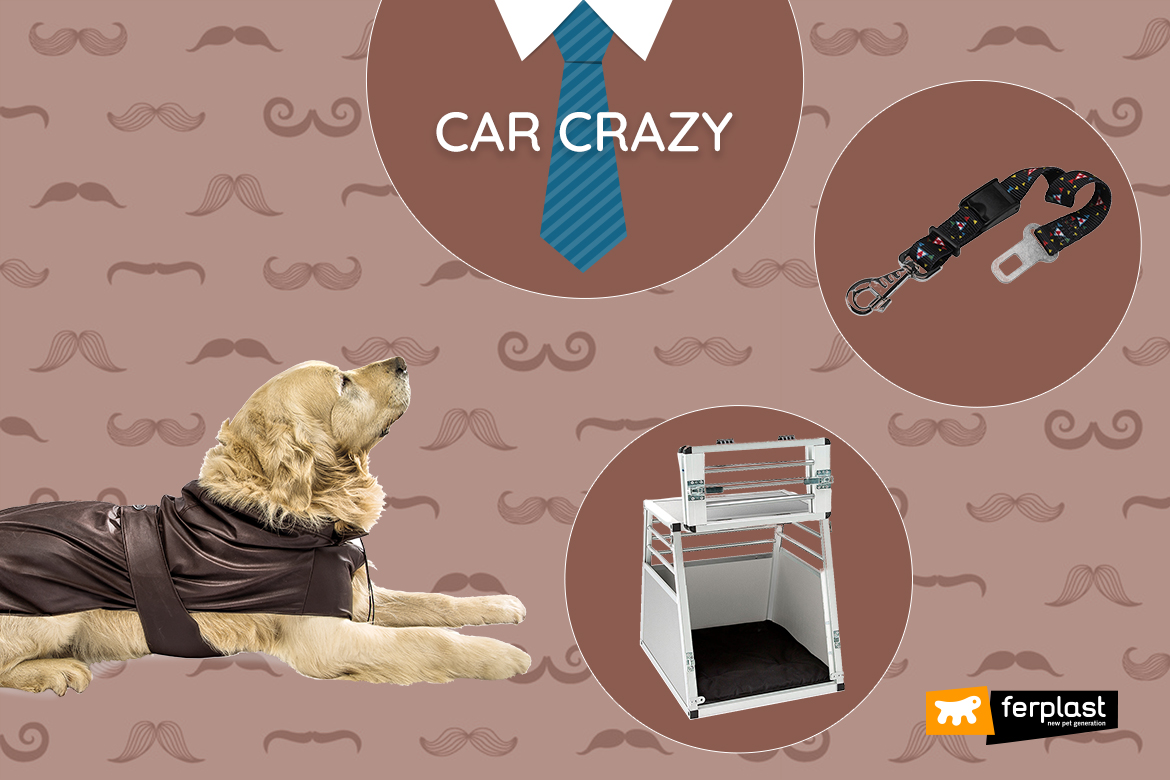 3) FASHION FATHER
A trendy dad who keeps up with the latest fashion trends and who wants only the best of the best for his dog will love the latest range of Cricket collars, harnesses and leashes. This line features sober and classic tones – black, blue, taupe and red – with original contrast stitching. It goes without saying that Father and Fido will be fabulous when walking about town! If papa is very attentive when it comes to taking care of his own beard, he will love to see his dog also kept clean and tidy, hence this wonderful set of brushes will be just perfect, coming with a carder, brushes and a comb – ta-da!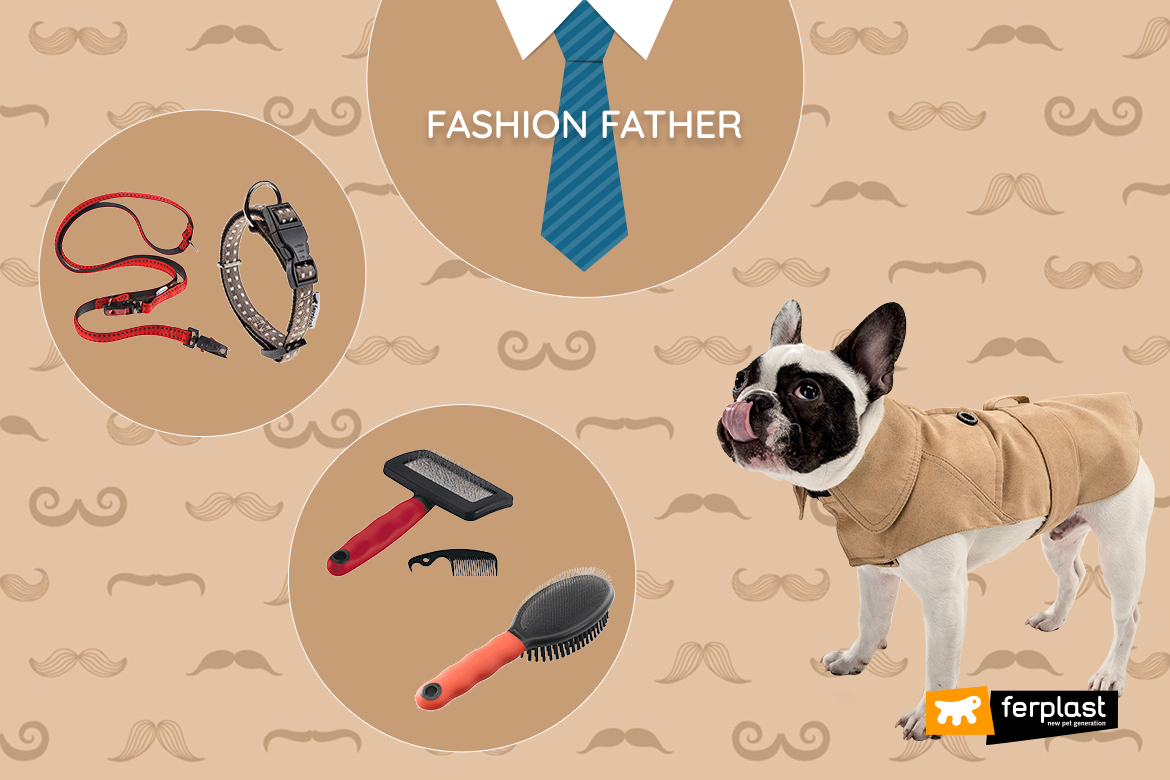 4) TECH DAD
Tech gifts are an ace up the sleeve when it comes to making your geek-dad happy. If he always has to be the first to acquire technological innovations, a perfect Father's Day gift would be Ferplast's Swing Microchip cat-flap/doggy-door. Its unique feature is the special antenna that detects and decodes the family pet's subcutaneous microchip that opens the flap upon the pet's approach. Alternatively, you can opt for the Cometa automatic bowl, which can be regulated with a timer, dispensing food only at the set time.
What will you choose for your dad?