There are many games and exercises that excite and entertain a lot of dogs and their owners, but, lately, Frisbee is the most popular.
The Frisbee has become so trendy, that it's now a sporting discipline, called the Disc Dog or acrobatic Frisbee.
What is a Disc Dog?
Disc Dog is a pet and pet owner activity involving the use of a Frisbee. It is a game played with dogs that was created in the 1970s in the United States. It is now becoming popular in Japan, Australia and Europe. Disc dog does not consist of simply throwing and retrieving a Frisbee but is divided into two specific disciplines:
Distance, a timed competition where successful throws count; 
Freestyle, where the dog has to follow the music and the score varies depending on the quality of the throw and the catch.
How to train with the Frisbee?
In order to teach your dog how to play with the Frisbee, you need to get them familiar with the game itself. To begin with, you must link the Frisbee to a reward, so that your dog understands that they will receive a reward if they return the Frisbee. Your dog will be encouraged to co-operate if they see a tasty snack waiting for them. Start with short throws and gradually increase the distance.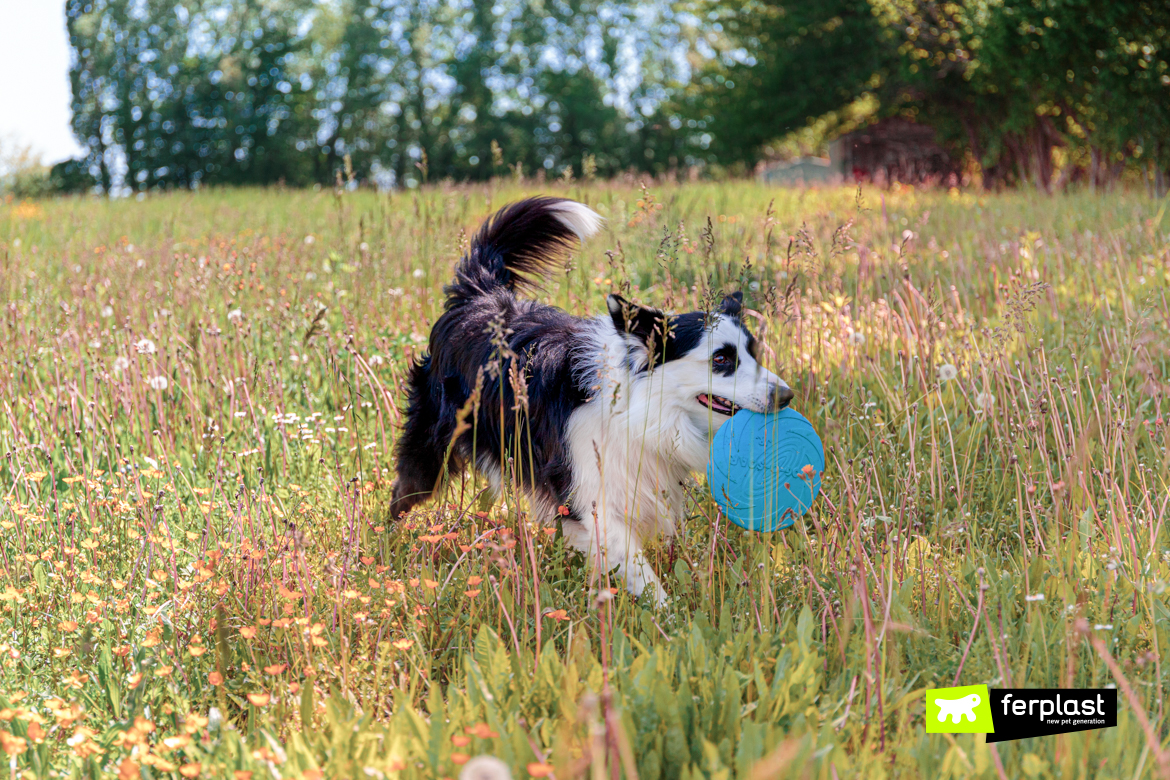 What are the benefits of playing with a Frisbee?
Acrobatic Frisbee or disc dog is a sporting activity suitable for all types of dog and pet owners of all ages. What counts is the desire to put yourself to the test. 
The main benefits of playing Frisbee with your dog include improving your dog's motor coordination and increasing understanding and harmony between dog and owner. It is also a fun pastime for both.
What does the Frisbee for dogs look like?
To play disc dog, it is necessary to use a Frisbee that does not break and does not damage the dog's mouth. Ferplast has designed a latex Frisbee for dogs to train them and improve their speed, reflexes and endurance. It is made of quality materials to ensure fun in total safety.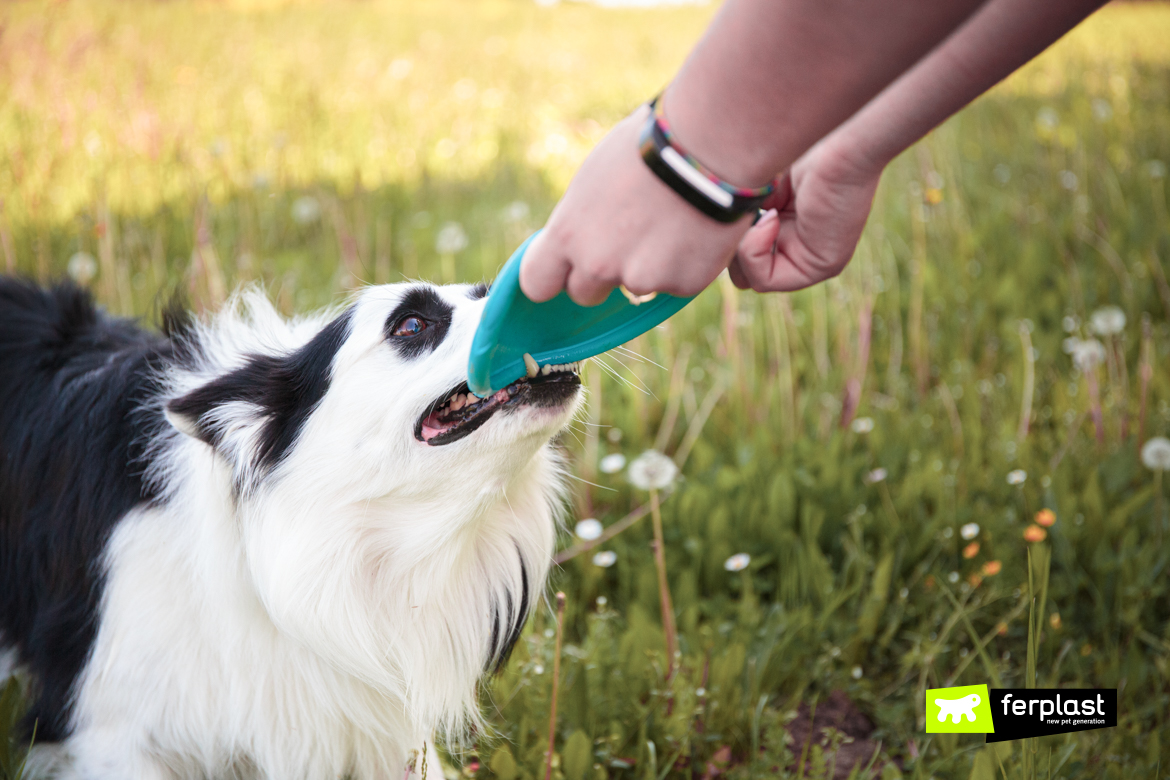 Playing with a Frisbee is a hobby that improves the harmony between dog and owner. It is a sport for everyone, allowing your dog to exercise while having fun.