Have you ever seen one of those really long dog leashes, the ones that can be up to 5 metres long? They are technically known as "long lines" and if you've only just started out in the world of dogs and wonder that they are really for, then you are in the right place. Here are four ways the long line can be used with your dog.
The long line is not a substitute for a regular leash, yet the Ferplast Sport Dog model is very useful in a wide variety of different situations. Let's take a look!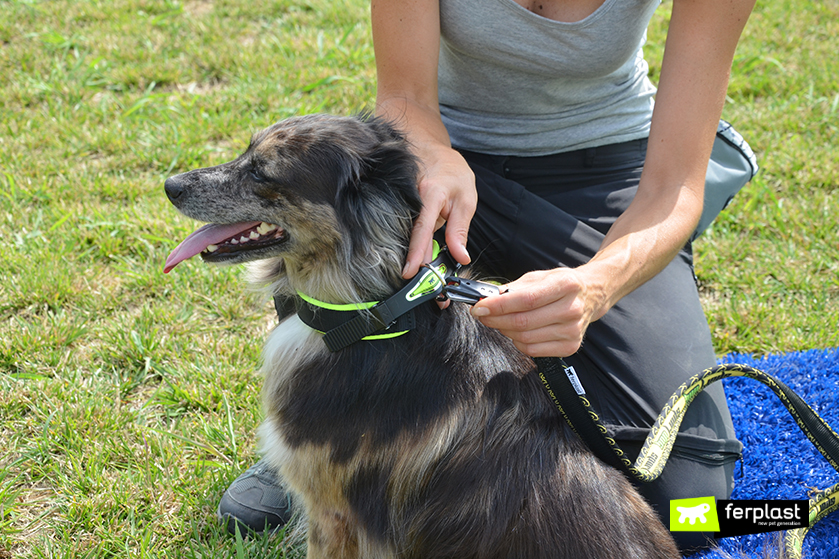 1) TRAINING. The long line came about as a tool for training dogs, especially for teaching them the basic rules of behaviour. It is ideal for training your dog to perform activities and exercises from a distance and without any particular restrictions. Interaction with the animal is relaxed and non-stressful, without tension. One of the most common uses is to teach him to retrieve items.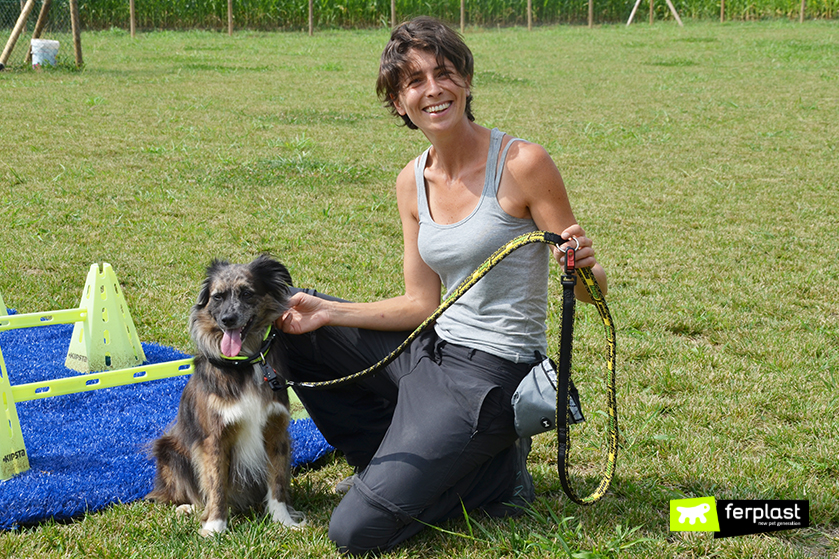 2) SPORTS. Many of the sports you can enjoy with your four-legged friend require the use of a long line. When you go hiking you put the dog in his harness, set a little backpack on him and then attach the long line to the harness with a karabiner. You can then even tie the line to your belt so that your hands are free. The same is true for cross training and mantrailing, where the owner follows the dog at a distance as it runs on a track. Long lines are also used in Dog Agility exercises, where it is the dog's performance that counts the most. In these cases the long line you use must be easy to handle and offer a good grip so that the training exercise does what it is meant to do.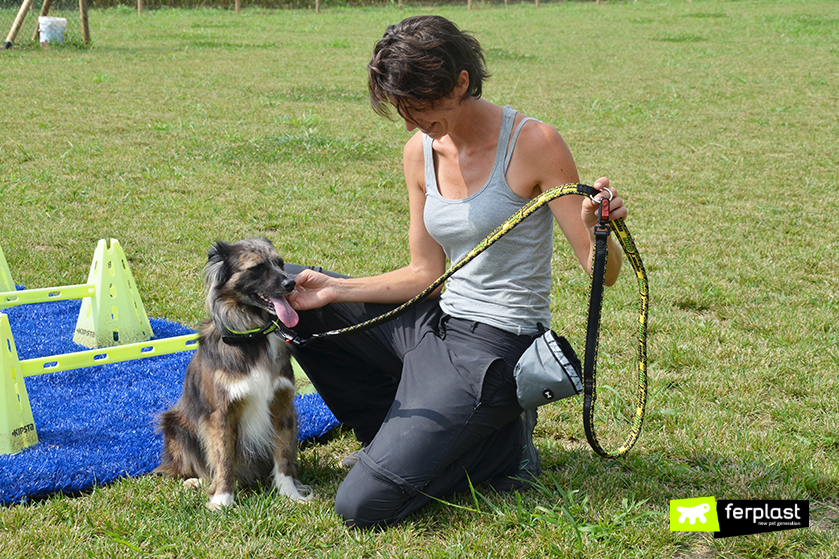 3) OUTDOOR WALKS. When you take the dog for a walk in protected areas, woods and even doggie beaches – that is, in non-urban areas far from city hazards – the long line is a great way to maintain control over your dog but still offer him plenty of freedom of movement. That way he can sniff the traces left by other animals and not have to keep up step by step, seeing as we are usually slower than they are. It's also a great way to make sure you don't lose the dog or put him (or others) at risk.
4) TEACH HIM NOT TO PULL. One of the first things they teach dogs in the first months is to walk on the leash without pulling. Making use of the proper tools is very important and a long leash, at least at first, is fundamental. It is important to understand that it should not be used to manoeuvre or direct the dog, it should go along with his movements, and he, in turn, must learn to listen to his boss and keep pace with him. You have to give the dog as much slack as possible to explore his surroundings, so the lead should never be pulled tight, always loose. He can be in front, alongside or behind you as long as he doesn't pull. The long line is really handy in these cases, but make sure you pick up the slack when he gets closer to you so that it doesn't wrap around his legs.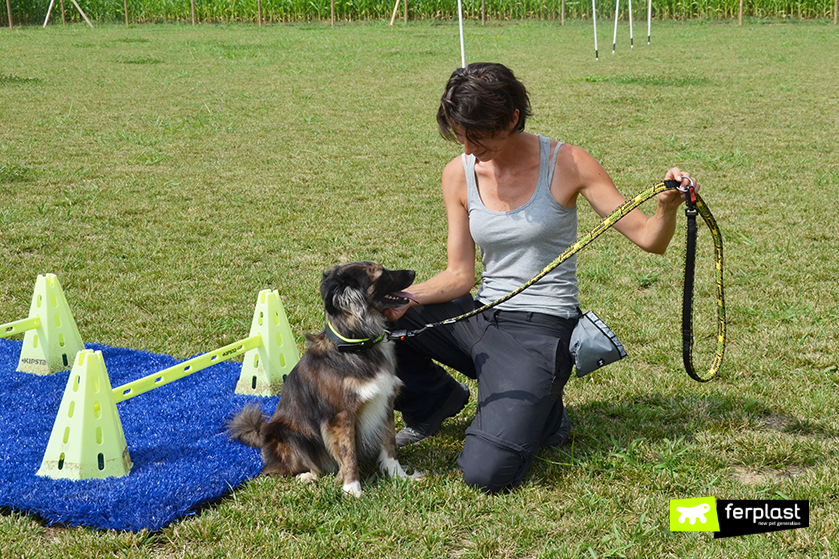 Remember… tools are always important, but what is more important is who uses them… and how!