The Zoomark International Exhibition of products and equipment for pets, which once again this year was held at BolognaFiere, will end tomorrow, Thursday 9 May 2019, but we at Ferplast can already sum up this 18th edition. We presented a great many new items that will undoubtedly accompany us in through the coming months and we are looking forward to presenting them to you. Here's a first little taste for you!
Zoomark is an event not to be missed for anyone working in the pet industry. It is a unique opportunity for remaining updated on all that is new in the field of pet care and for meeting other experts.

New pet carriers: Jet and Atlas Professional
Making dogs and cats feel at ease during car journeys and during any kind of travel is essential for us at Ferplast, which is why we have designed new models of pet carriers that are comfortable and reliable: the new-born Jet pet carrier and the completely renewed Atlas Professional range.
The Jet 10 pet carrier is ideal for cats and small dogs. It has an original rounded shape, a transparent door and numerous slits, in order to provide visibility for your pet and allow proper air circulation inside.
We have restyled the smaller models in the Atlas Professional range of pet carriers, in particular regarding the fastening system, which has been made even more practical and safe.

New wooden houses for our four-legged friends: Koya and Hydda
Which material combines strength, warmth and design better than wood? Our designers have designed new beds for Fido and Kitty. The Koya house for dogs has an original combination of light and dark wood. It is shaped like a little house and has been stylized to make it more modern. The Hydda house for cats with a door, on the other hand, is made for felines that love to live outside. It is a welcoming and safe haven that will fill your cat with joy!
The Puppy range of products for puppies
When you have a puppy in your home, you need all the right accessories. The new Puppy range by Ferplast was created with this goal in mind and it offers a complete range of accessories for kittens and puppies: cushions, sofas, collars, leads and harnesses for dogs, essential food bowls, dry food or water dispensers, comfortable pet carriers and indispensable hygienic bag holders for the first outings with your little pet. You will recognize it because of its distinctive shades of pastel green and pastel pink, dedicated respectively to young males and females.

Trendy collars and harnesses with Matic magnetic fastening
After the leads, the new Matic magnetic fastening clasps are here, a patent we are particularly proud of. This innovative clasp is practical, fast and safe, as it allows quick fastening and release of the collar or harness, a real revolution for walks with your dog! The Matic clasp is applied to collars and harnesses in various product ranges: from the colourful and practical Evolution to the classic Club Reflex products, featuring a reflective band, perfect for ensuring maximum visibility during walks in the evening or at night.

Accessories for cats: Ariel and Birba litter trays and Yoshi, Akira and Yoko scratching posts
An increasing number of families are adopting cats, so we are studying more and more accessories that allow you to spoil and satisfy the needs of pet cats.
Hygiene is essential for cats and especially litter trays need to be functional and easy to use. The new Ariel litter box is made up of 2 bases, one closed and one with a sieve allowing you to provide the correct dose of litter, while the high base is particularly functional because it prevents litter from spilling out. Worthy of note is the newly restyled Birba, now rounder and more harmonious but equally robust.
New entries in the collection of scratching posts are Yoshi and Akira. The first is equipped with a scratching column made of sisal, complete with a cheerful toy shaped like a pom-pom, while the second is smaller and is equipped with a comfy bed with a cushion inside it and a scratching post area placed along the side wall of the product. The most original one is Yoko: a soft, comfortable area dominated by an upper structure, almost a dome, which will make Kitty feel like the king of the house!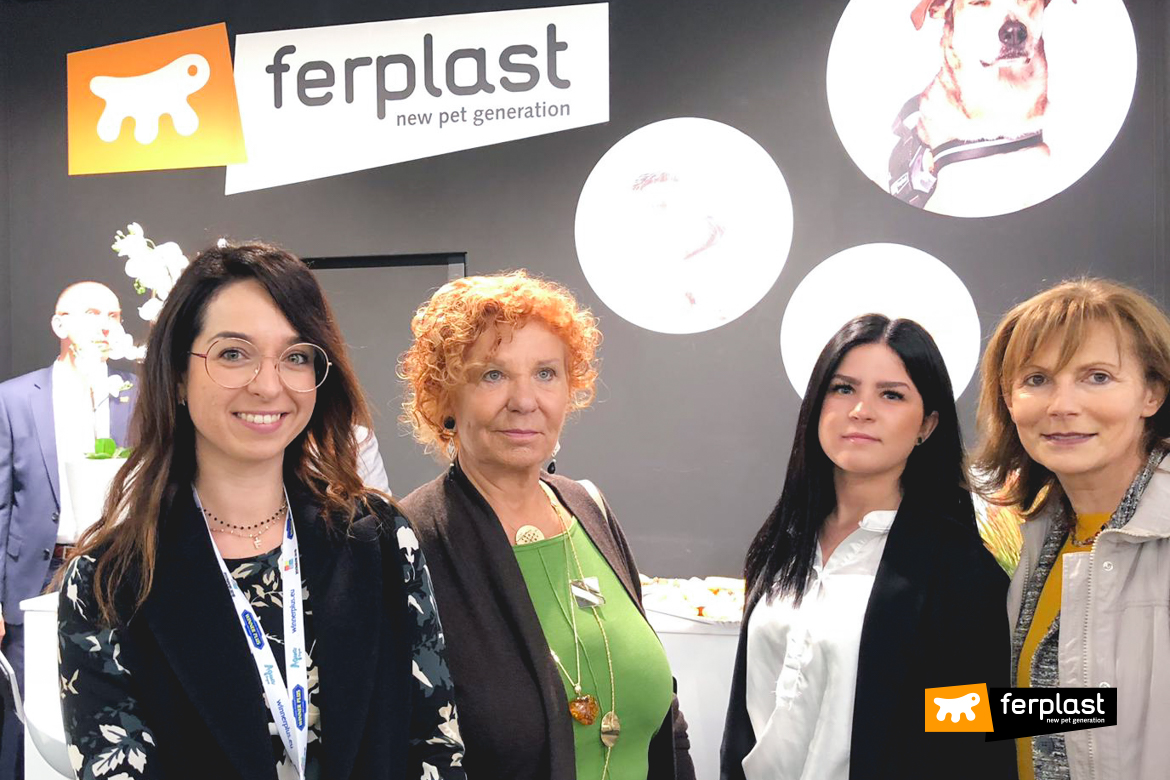 We look forward to introducing you to each of these products in detail! For experts in the sector, you will find us in Hall 29/Stand M23-N26 until tomorrow!