Successfully interpreting a rabbit's behaviour is a challenge, especially in the first few weeks together: they have their own language, rich with behaviours, postures and shades… Often with really silly outcomes! Here goes a list of fun and anomalous behaviours typical of these cotton balls.
1. RUBBING THEIR CHIN
Rabbits have the habit of rubbing their chins against whatever comes across their path, but there's no reason for alarm: they're simply marking their territory. A rabbit's chin contains glands that secrete a substance humans can't smell, but other rabbits can.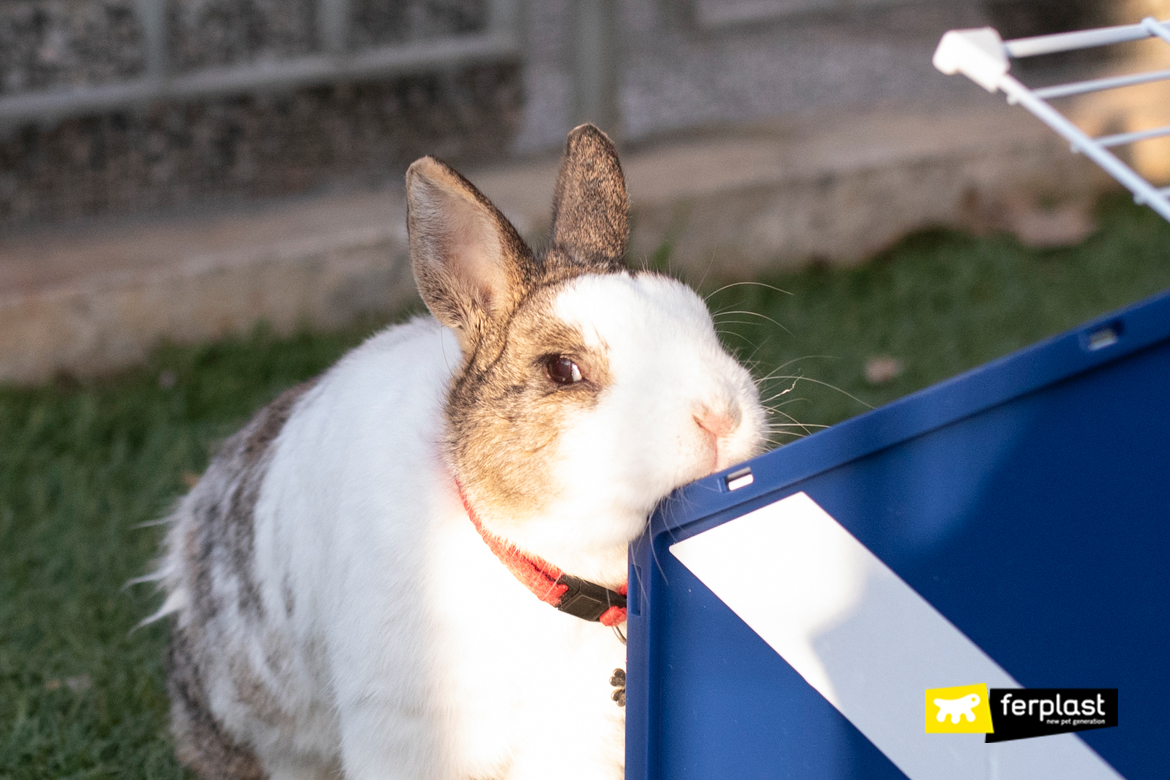 2. TWITCHING THEIR NOSE
Rabbits are always twitching their nose, and the speed at which they do it can communicate different things. Keep in mind that the twitching has nothing to do with their sense of smell, but rather with their mental status. When a rabbit is relaxed and at ease, the twitching will be slow. If the twitching is frenetic, this means they're anxious and preoccupied. The faster the twitching up and down, the more attentive and ready the rabbit is. If the twitching stops all of a sudden, it means they would really like to flee from the scene!
3. RUNNING LIKE CRAZY
If your rabbit is running like a madman, looking to be in a state of extreme euphoria, hold your horses: he's neither possessed nor crazy, just… happy. Behaving like this means he's having loads of fun!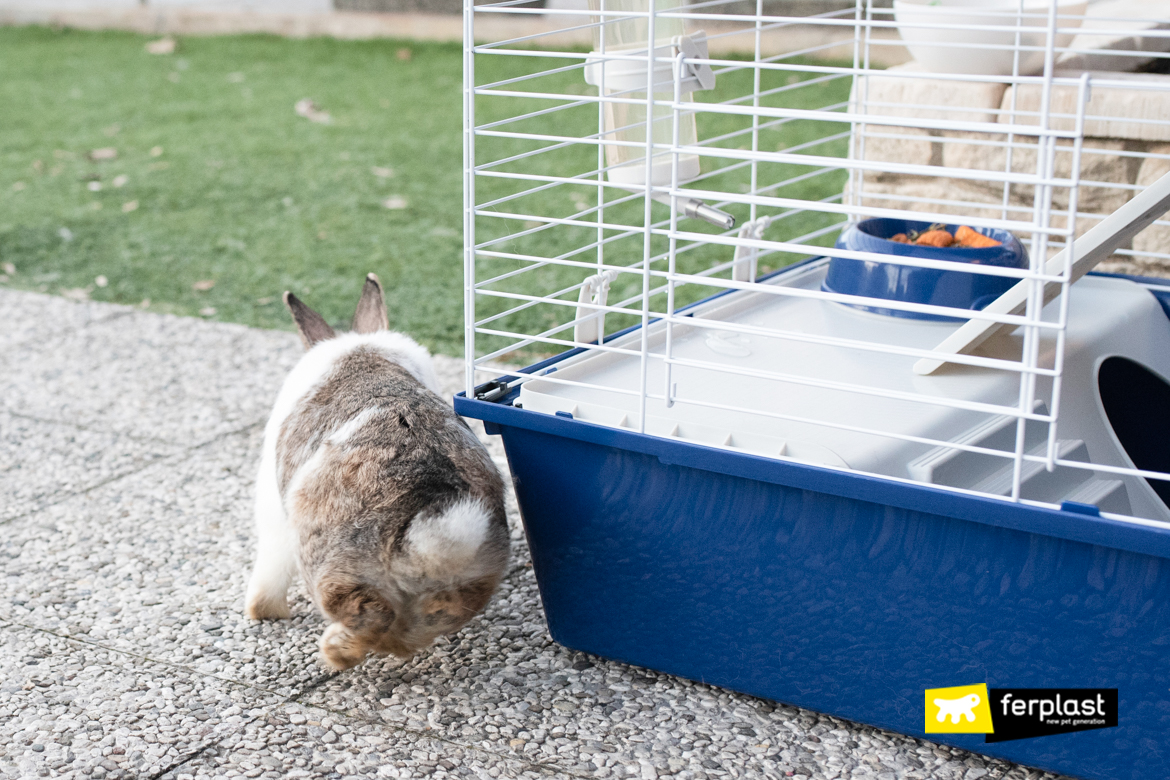 4. STANDING UP LIKE A MEERKAT
When a rabbit stands on her hind legs, looking like an attentive meerkat, this may mean an alert state, but also curiosity, or simply asking for food (but remember not to overfeed your rabbit; these animals need a very precise diet to remain in good health!). This erect position is also combined with wide open eyes, contracted nose and ears standing up.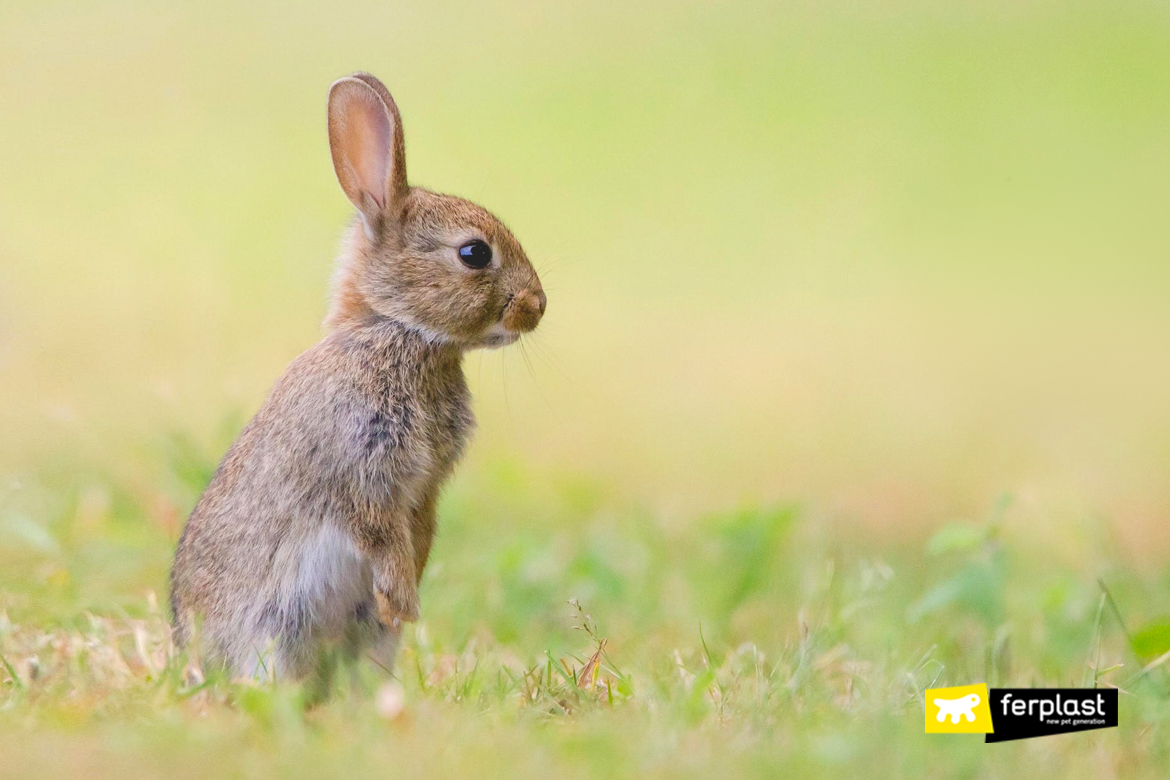 5. FLOPPING DOWN
When a rabbit is its "normal" position, with all paws on the ground, and all of a sudden flop down on one side, sometimes with a little onomatopoeic sound, this is flopping. It's a super silly behaviour, but 90% of the cases we humans risk a heart attack, as we tend to think THEY have just had a heart attack or something. Now that you know it's just a trick, you're free to laugh as much as you want: rabbits usually flop when they're completely at ease in their surroundings, or when they're particularly tired.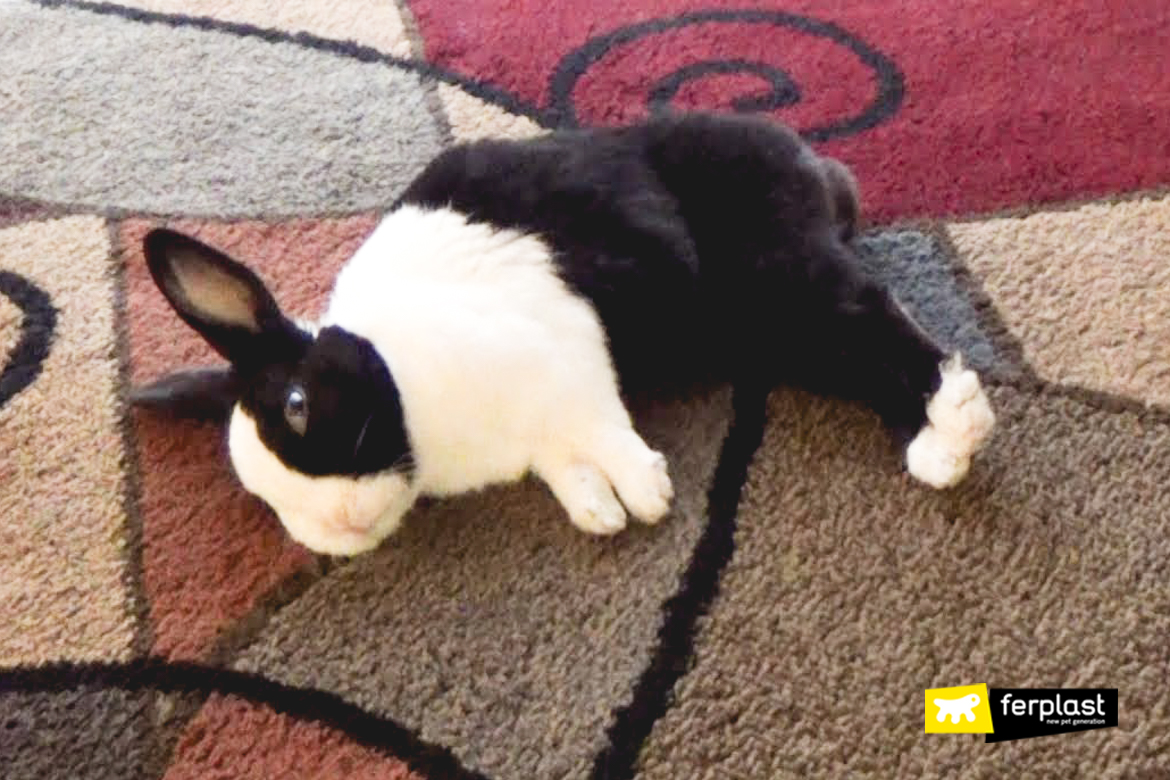 6. THUMPING THEIR PAWS
In cartoons, all rabbits thump their paws – you surely remember Bambi's drumming little friend. When your rabbit thumps their rear paw on the ground, he's signalling he's afraid of something, he's seen something he doesn't like and now wants to draw your attention. To calm him down, don't try to keep him still or hold him in your arms: just stand close to him and he'll soon relax again!
Which silly behaviour does your rabbit have?