On October 11 and 12, 2016, the pet sector witnessed a very important event, the International Pet Conference held in Barcelona and organised by the Pet Worldwide magazine. You may not know it, but Ferplast was a special guest at the event.
Ferplast was awarded the Pet Personality of the Year award, granted every year to important personalities of the pet sector for their outstanding work. In our case, the high quality of our products, our continuous quest for innovation, and the milestones achieved by our company among these 50 years of history we have just celebrated were the motivations behind the award.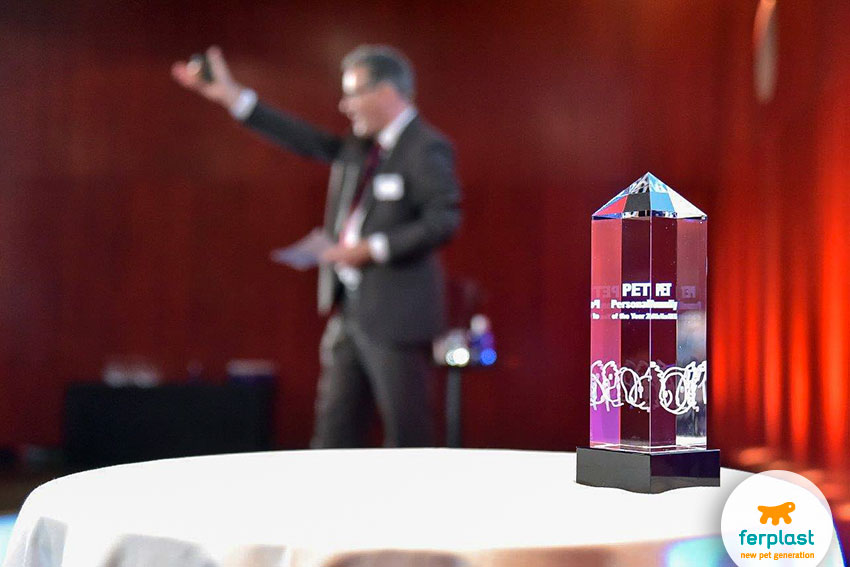 Ferplast's CEO Nicola Vaccari flew over to Barcelona to receive this prestigious award, which acknowledges the work of his father Carlo and his aunt Caterina, the company's founders and responsible for making Ferplast grow, and the work of Nicola himself, who has successfully guided the company after it was handed to him in 2008.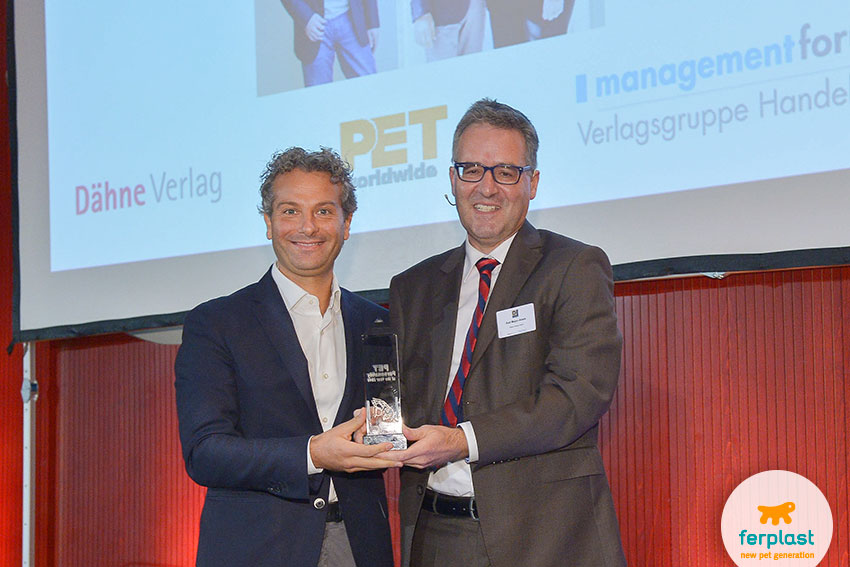 In his acceptance speech, Nicola highlighted one of Ferplast's strong assets and of the company's main success factors, that is, the strategic choice of keeping 90% of its production in Europe. Thanks to this decision, the company has better control over every single aspect of the production process.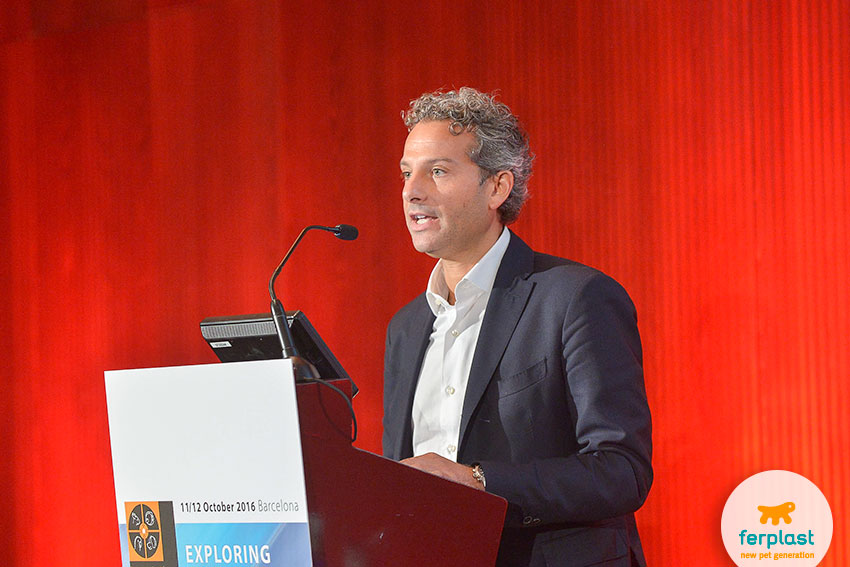 This award is the highlight of a long work career, made up of satisfying ups and difficult downs. After starting out in the 60's with a small birdcage factory in a little town in northeast Italy, we're now proud of this award that acknowledges Ferplast's value throughout the world.