New puppy coming? Adopting a puppy or kitten brings so much joy and happiness. To ensure your puppy is as comfortable as possible, you need to prepare a welcome kit and the Ferplast Puppy line is exactly what you need! Kennels, carriers, collars, and dispensers designed for puppies are available in exclusive blue or pastel pink colours.
Travelling with your dog: Carriers
One accessory you need to get in time is the carrier. It is useful from the very first moment, when you take your dog home from the farm or kennel, and to face the countless trips to the vet. The Puppy line of carriers is similar to the Altas 5 model, but in mini format. Made of safe and durable plastic, they are equipped with special ventilation grids to ensure an optimal environment for the little one. The plastic-coated steel door can be closed from the outside thanks to special clips, perfect for preventing accidental opening during the journey. Atlas carriers are easy to assemble and dismantle for cleaning, so don't worry if your four-legged friend dirties it, you can get it spick and span in no time!

Walking Accessories: Collars, Leashes, Harnesses
You have to get your dog used to walking on a leash from an early age. Whether you choose a harness or a leash, we have something for everyone! The Nikita harness, which is embellished with romantic stars for the Puppy collection, is a technical, lightweight harness in breathable nylon with a sporty design, ideal for activities such as trekking and jogging, but equally effective for daily walks. It is available in three sizes, XXS, XS and S and can be adjusted using handy sliding buckles. The Club collars, on the other hand, are made of nylon in blue and pink to match the respective leashes, with lengths of up to 120 cm. Don't forget Dudù, the hygienic bag holder with 20 hygienic bags, to collect the puppy's poos!

Relaxation and Puppy Sleep: Indoor Baskets and Beds
Young dogs and cats are like children: one minute they are excited and lively and the next they suddenly fall asleep, exhausted. This is because they run out of energy very quickly. To make their naps even more unique, comfortable and soft, they need cushions: the essential part of the Puppy line is the Relax cushion, available in both cotton and faux fur, featuring a pattern with small stars, in blue or pink. The Coccolo and Dandy cotton beds are also ready to welcome your puppy: with their comfortable padded sides, they come complete with a comfortable internal cushion. On the plus side, they are all machine washable!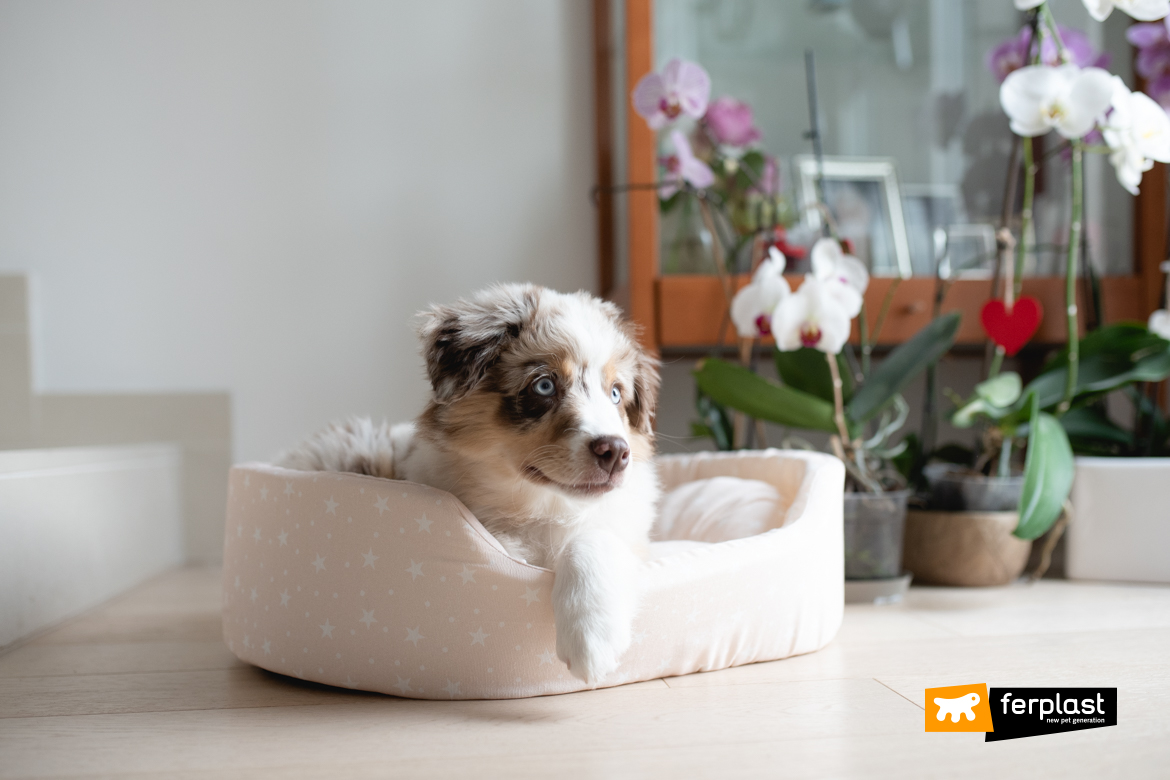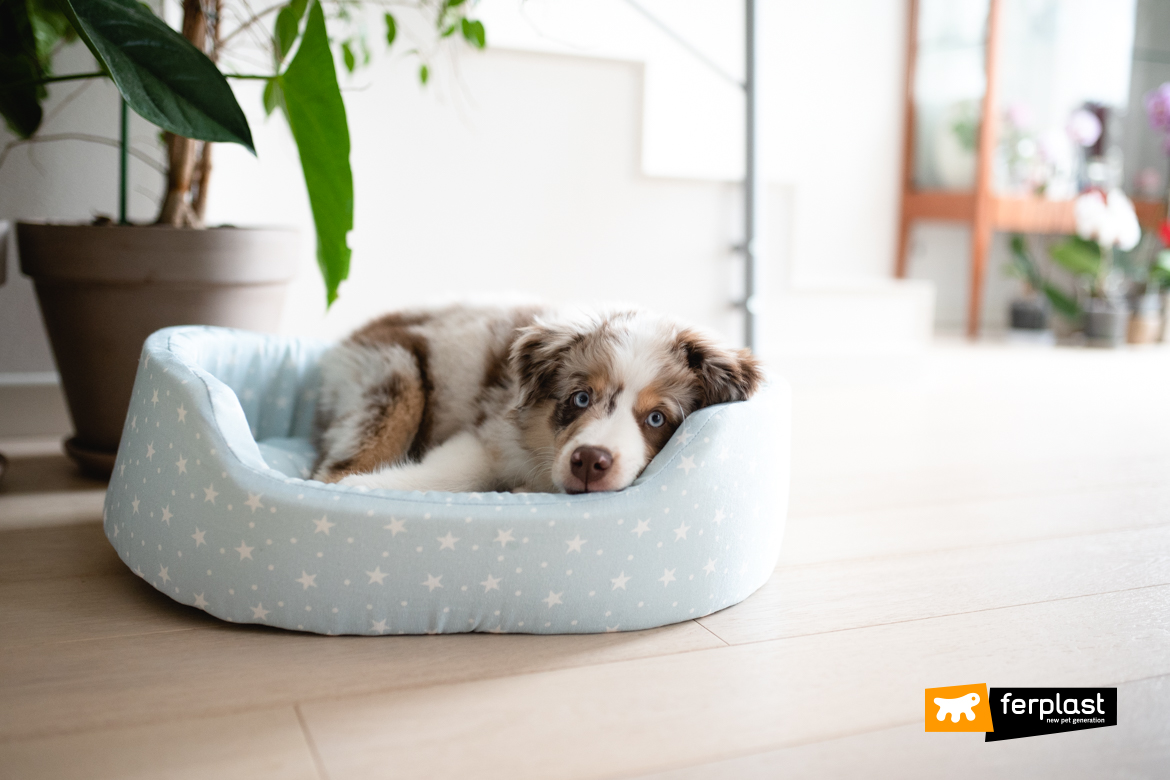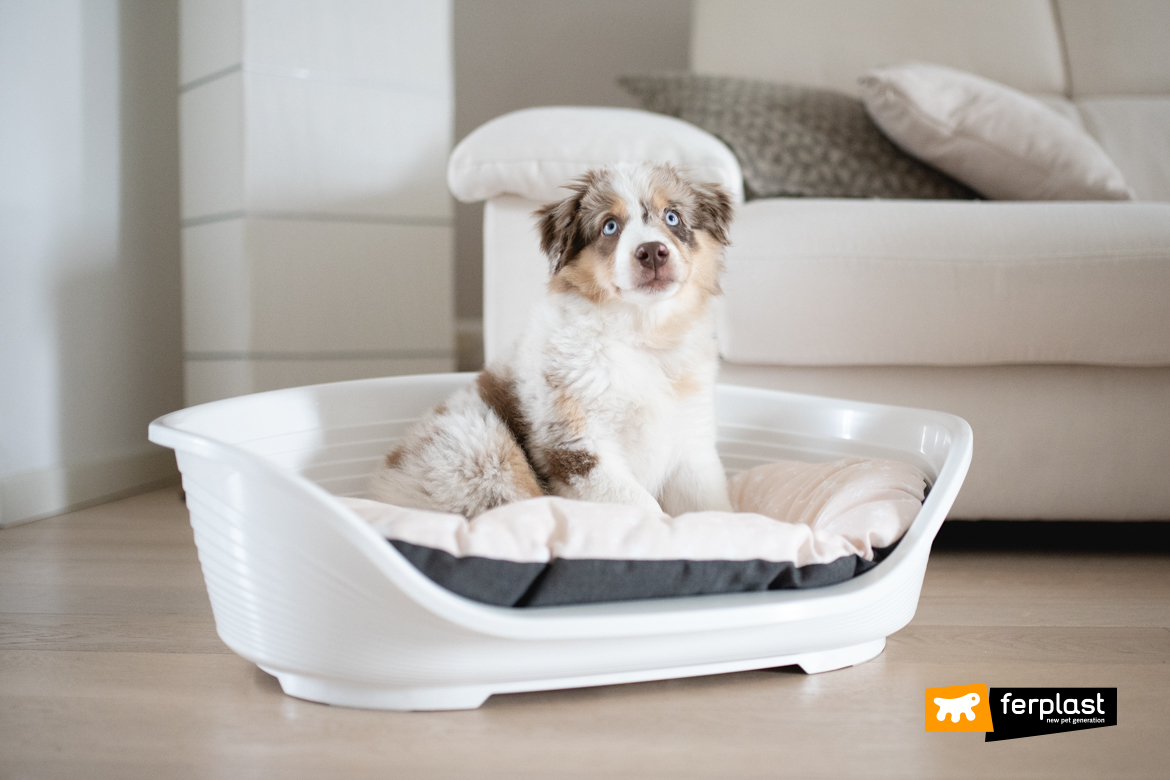 Food or Water Dispensers and Bowls
Food is a crucial moment! You have to choose a bowl according to the size of your pet, in order to fill it with the right amount of food and water. Our Puppy bowls are the beautiful Party line, available in different sizes according to capacity: Party 2 (0.2 litre), Party 4 (0.3 litre) and Party 6 (0.5 litre). They look great and are easy to take when you travel, while rubber pads on the base keep them firmly on the floor: don't worry, not even your four-legged friend's most energetic paw will overturn it!
The Puppy line also includes Azimut dispensers, again in pink or blue, with a capacity of 0.6 litres, especially recommended for dog owners.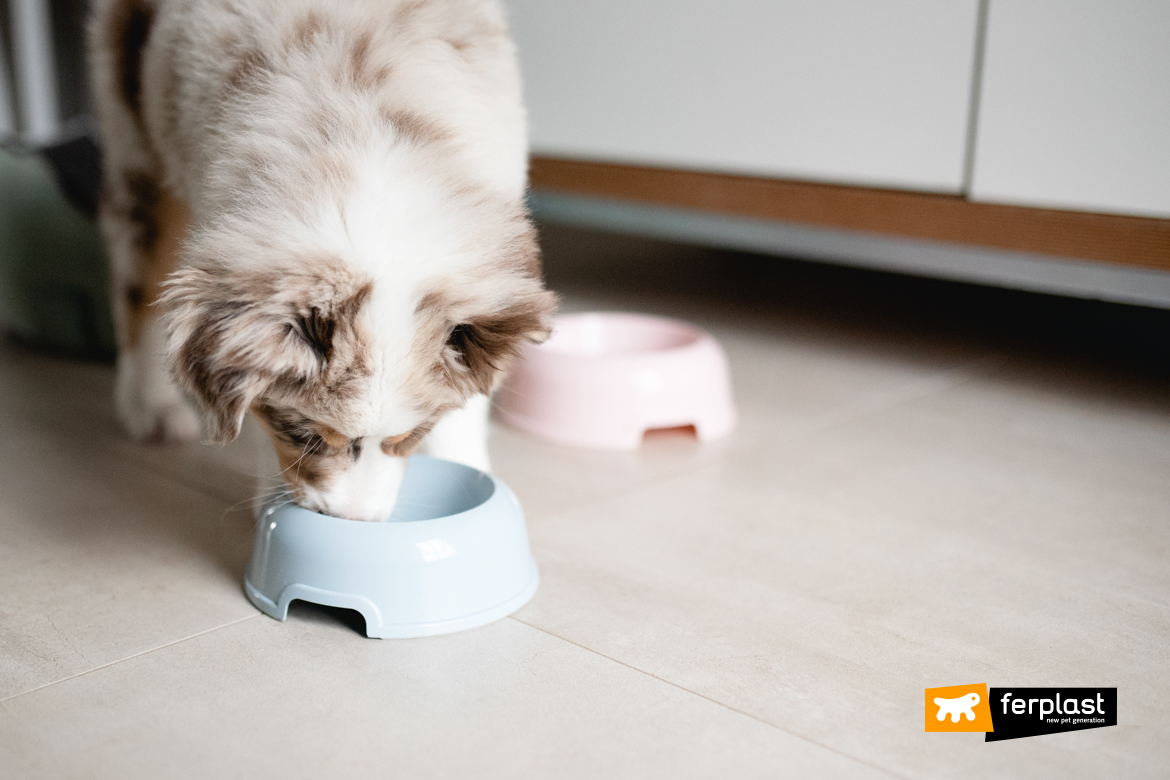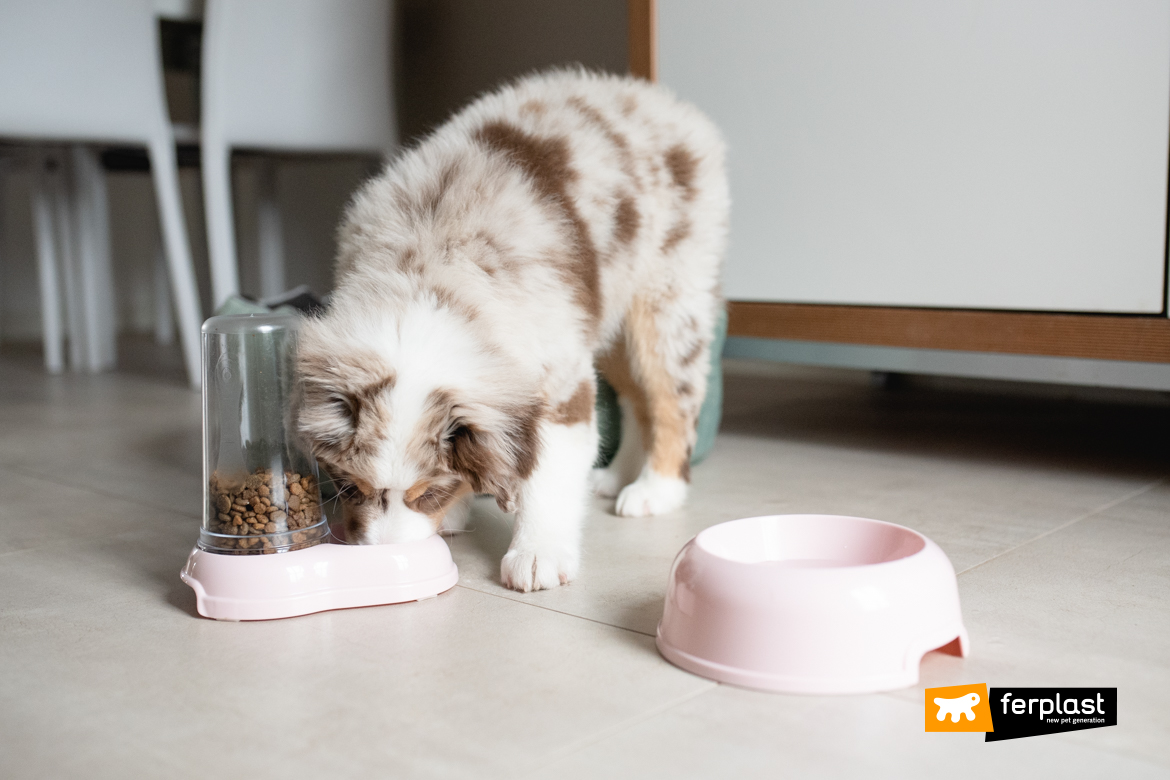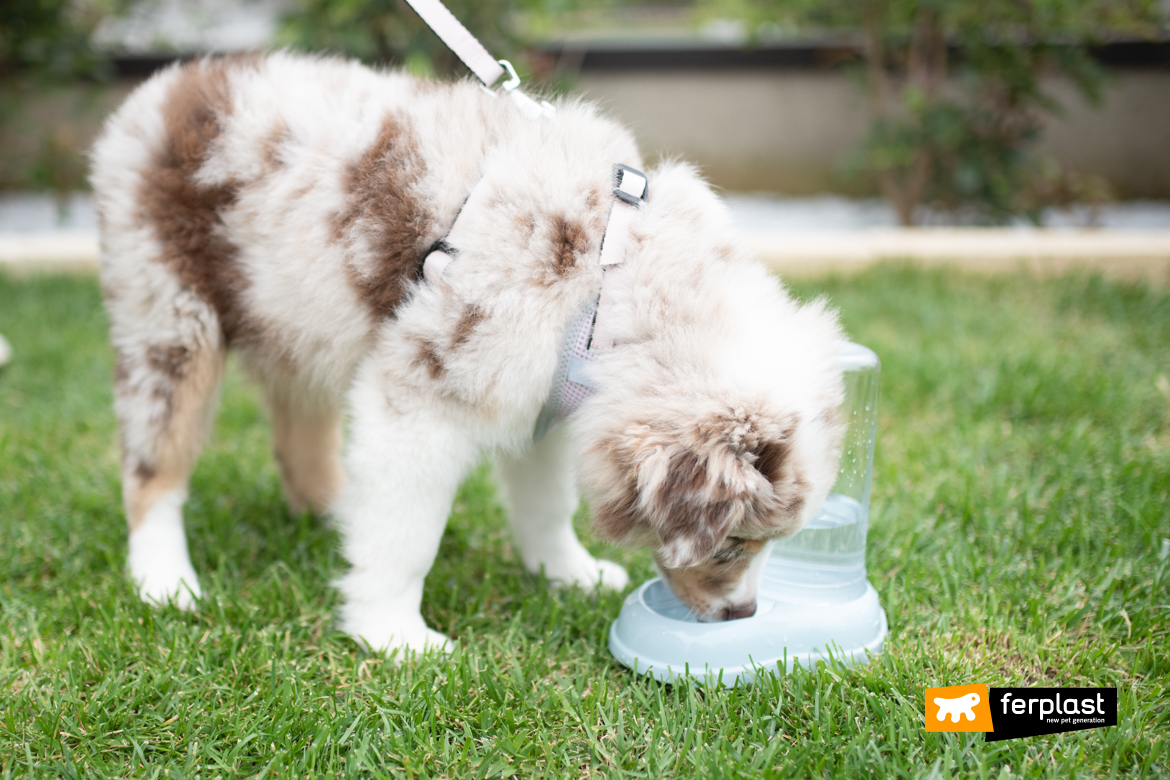 Nothing is missing from the kit to welcome your puppy!