As we promised, the Instagram favourites feature will continue all throughout 2017. We just love to leaf through all the pictures you send us or share with everyone on our social media using #Ferplast. We pick the best ones, whether because they are so beautiful or simply because they make us smile! This month is devoted to puppies and their favourite accessories: Ferplast collars and harnesses!
Every self-respecting puppy has at least one! What are we talking about? Collars of course! Be they eco-leather, nylon, solid colour, decorated with sparkling rhinestones, with studs, with an old fashioned buckle or with a modern clip… there's something for everyone here, and oh what fun it is to search for just the right thing!
That's why we here at Ferplast have designed such a wide variety of different styles and looks. The ones that get photographed the most are the colourful ones, like those really eccentric, super trendy fluor colours that make our dogs really stand out in a crowd!
There's the nylon Sport Dog model that's really soft thanks to the padding and has reflective stitching – great because it makes them very visible when you go for evening walks – and then there's the classic Club Colours, in plenty of cheerful colours and linear designs that can be adjusted to suit any dog's proportions.
Some have fun putting the collar on the dog's snout, others posing like professional models: look at this proud and regal greyhound… our Natural Trendy collar fits him like a glove!
And harnesses? Lots of puppies, it seems, prefer them to collars, especially when they are going on long walks along the seashore or up into the mountains with their owners. The favourite models in this case are the Agila and Agila Fluo. They are ergonomic, have soft padding and have a clasp with double micro-adjustment.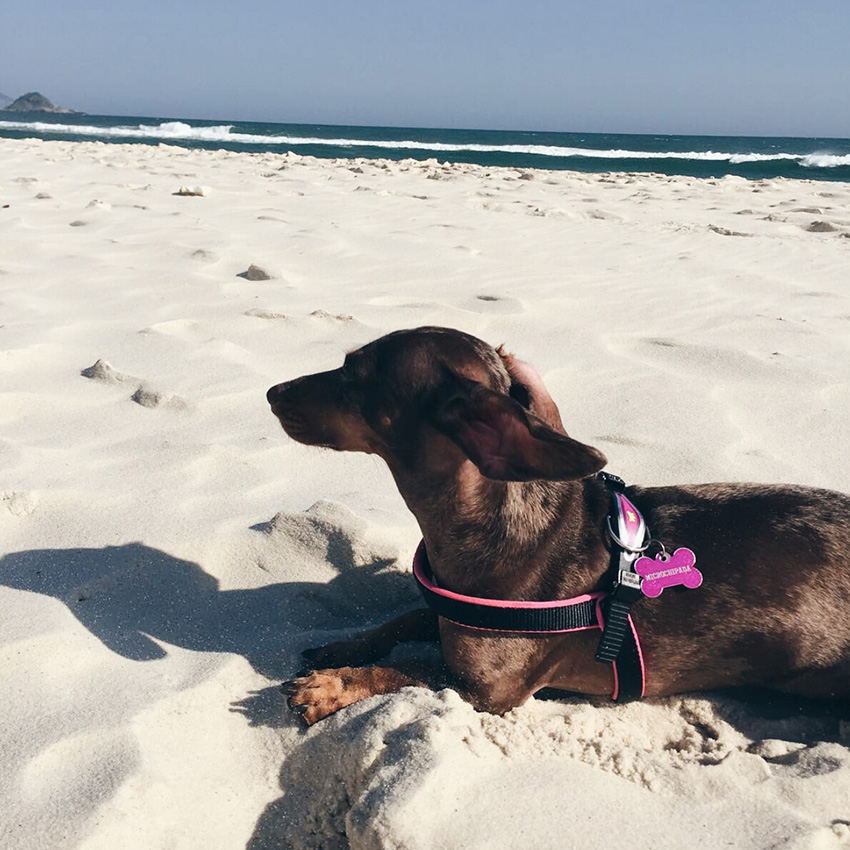 Looks like someone is ready to climb Everest in an Ergotrekking harness with its practical handle on the back that helps the dog successfully overcome even especially difficult passages.
For the more casual events this darling little Maltese decided to don a black, techno-rubber harness. It's a colour, as we all know, that is right for any occasion!
What can we say, your pictures are always a delight! Keep them coming, we're constantly on the lookout for them!