2018 has barely started yet Ferplast has already released its early innovations. It is with great pleasure that we now present the new Hercules harness! The name is not by chance: our harness is strong, robust and super resistant, just like the famous hero of mythology.
A dog harness is a great alternative to the collar, given that its shape makes it more comfortable for our furry friends, facilitating the handling and control of our quadrupeds and their particular structure to ensure that our own Fido does not bear all of the traction on his neck.
For dogs that are exuberant, sporty and great lovers of adventure, we decided to create a comfortable harness model with super-technical features, an accessory that turns into a true ally on walks in the mountain, runs in the park, when swimming, and which is also perfect for canine heroes like those used for rescues or pet therapy.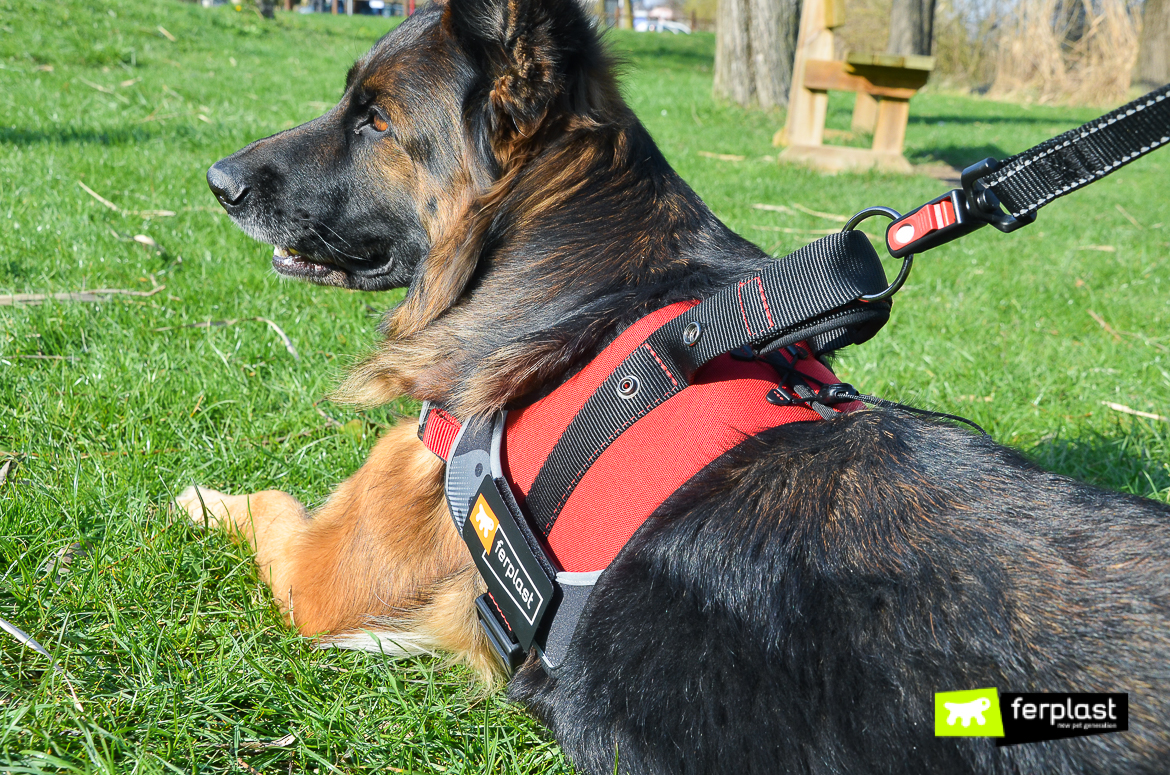 The Hercules is, in fact, an ergonomic harness made of ultra-resistant and scratch-proof materials, specifically designed to ensure maximum comfort for the dog and to offer the best fit on any type of build. Thanks to the soft padding on all parts in contact with the body, especially on the underbelly, the dog will not experience any kind of irritation, even if he starts pulling on the leash excessively.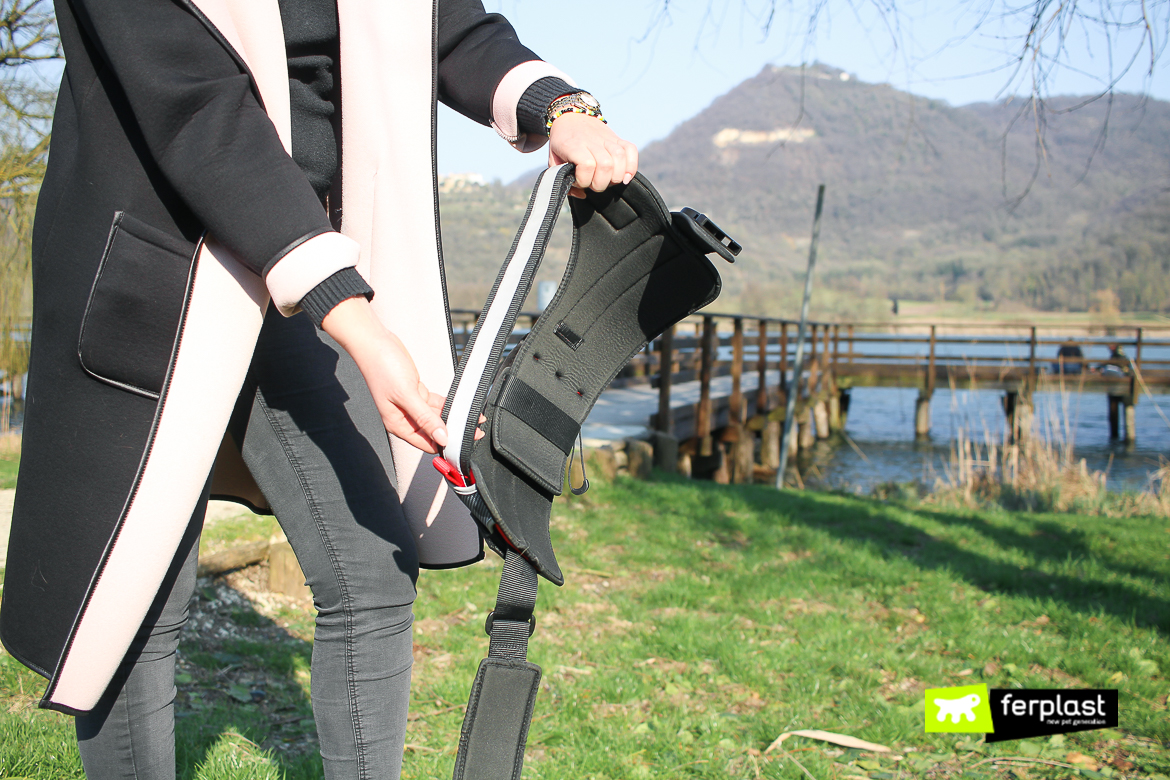 Available in 4 sizes, the Hercules harness is ideal for all dog breeds and weights:
Small, maximum weight 15 kg;
Medium, maximum weight 30 kg;
Large, suitable for dogs weighing 40 kg;
Extra Large, for dogs weighing 60 kg.
For larger dogs that are often more excited and thus more difficult to keep under control, there is the innovative Quick Fit micro-adjustment system, with elastic that allows you to easily and swiftly adjust the harness on the back.
Hercules is also suitable for professional use, being ideal equipage for working dogs, including land- and water-rescue canines, in pet therapy and on all occasions where greater control over the dog is required. In fact, this convenient dog harness is equipped with a padded handle that guarantees a firm grip on the animal. In larger models, it can even be lowered and blocked by means of special pressure buttons, adhering even more to the harness and thus taking up less space.
Precisely because this dog harness lends itself to use on a range of occasions, we added details such as reflective bands so as to offer complete visibility during evening or night-time outings. There is also an elastic loop on the side to add useful objects like a torch, and Velcro inserts that allow you to apply personalised logos or emblems.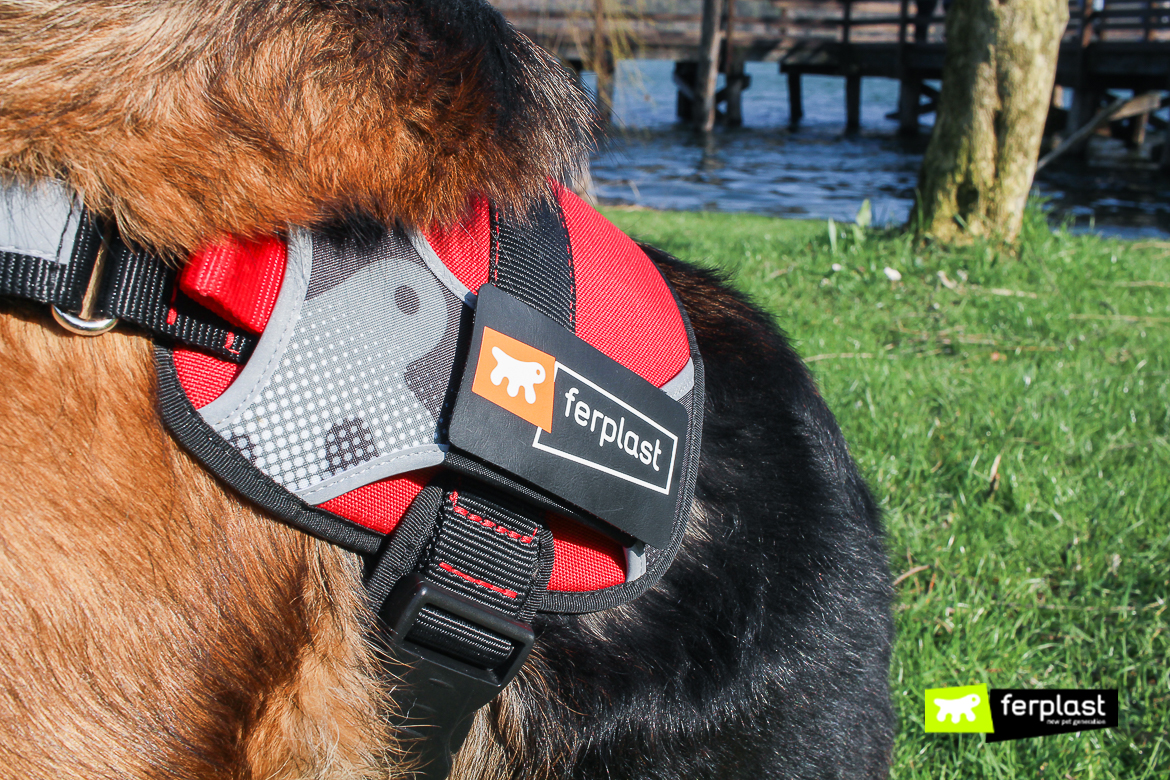 Black, blue or red? That's up to you to decide. Our commitment lies in the practicality of converging robustness and comfort in a single product! Let us know what you think.