Who doesn't have a short-sleeved white shirt in their closet? Being the basic garment par excellence, it is impossible not to have at least one, be it fitted or with a roomier cut, possibly buried under a pile of clothes or forever being washed and ironed. Now, however, the t-shirt has been released even in the world of runway fashion. In a completely new version that the fashion addicted have immediately fallen in love with, the new trend is to wear it underneath a dress.
The white t-shirt was launched in 1913 as a convenient and practical item of clothing for men in the American Navy to wear. Today, however, it is considered an iconic unisex garment, perfect to wear with a pair of skinny jeans or men's trousers. The great novelty, however, is wearing it under a dress.
Our friend Carlotta Rubaltelli is a fashion blogger whose passions are fashion and animals, especially dogs. She couldn't resist the look of the moment: here she is, as beautiful and cheerful as ever, walking in the company of Dora in a basic white t-shirt under a silk dress.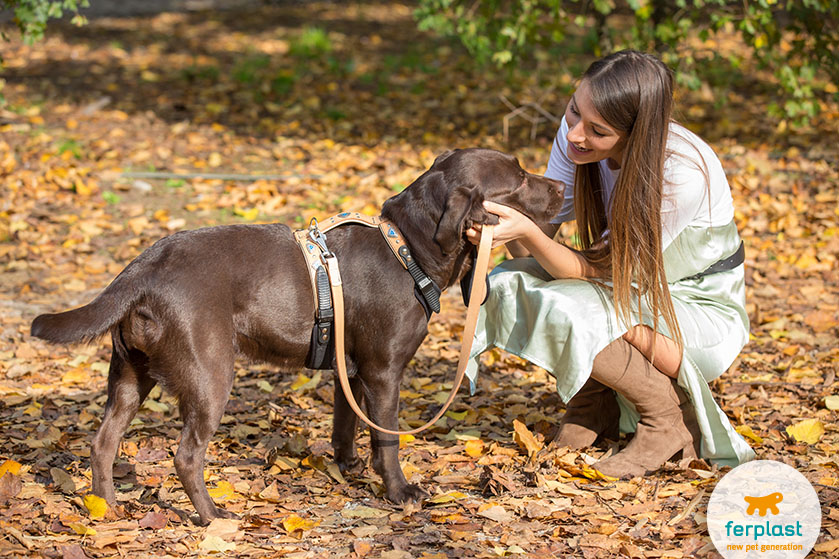 How to wear this trend?
SILK DRESS. A white t-shirt beneath a slinky dress is a truly trendy and elegant pairing. With the simple addition of a belt around the waist, this look becomes even more refined and charming. See how Carlotta casually wears this outfit while walking Dora, her 3-year-old Labrador.
CASUAL LOOK. '90s-inspired dresses with plunging neckline and spaghetti straps would be difficult to wear in cooler weather. However, they can be easily worn in spring and autumn with the addition of a white shirt underneath.
ELEGANT LOOK. Want to be truly daring? A t-shirt looks great even under a long dress, with a printed jumpsuit or under a low-cut and structured dress. This look is to be worn, of course, with a pair of high-heels or even with ankle boots. The important thing is not to be afraid to experiment.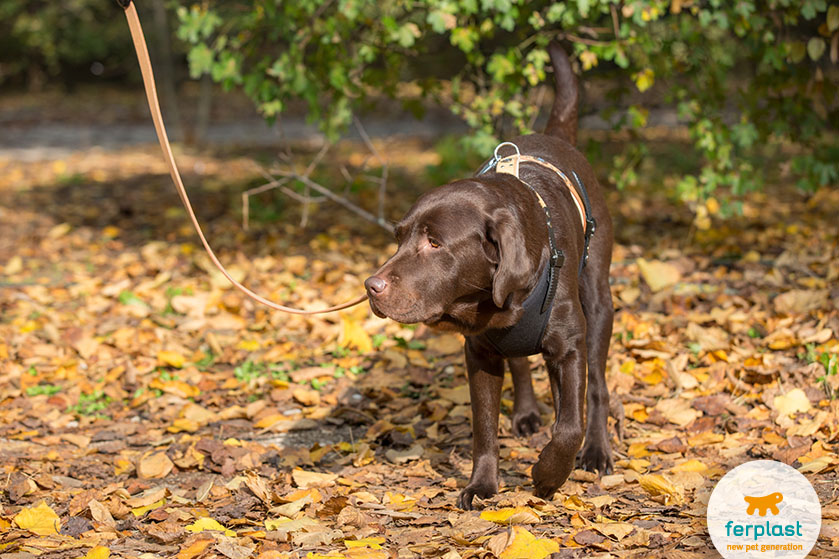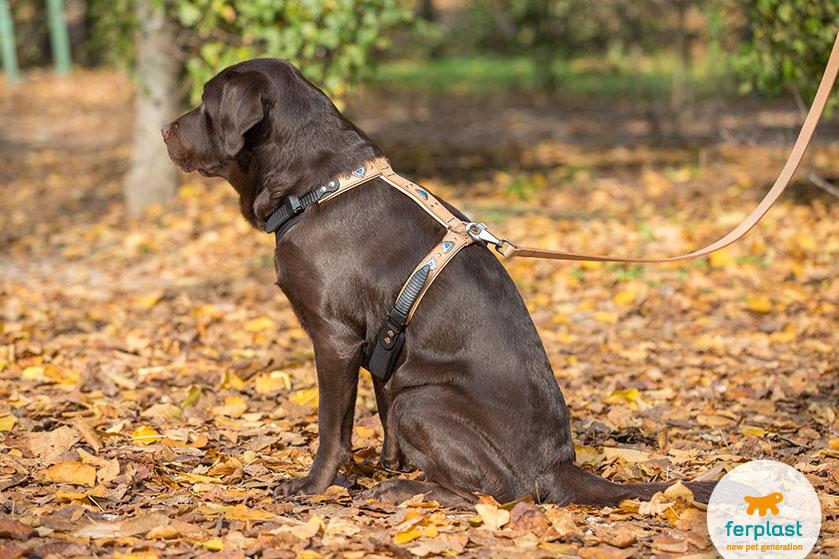 For Carlotta, wearing a white t-shirt under a dress is a must-do for autumn. It is perfect for any occasion, even when in the company of Balù and Dora, her two Labradors. Of course, even Dora needed a look suitable for being seen with such a fashionable human friend! In these photos, Dora is wearing the versatile and super practical (thanks to its micro-adjusting clasp) Giotto by Ferplast leather harness with pyramidal studs for a truly appealing look.
What can we say? They are a truly fashionable pair!