Leather accessories are synonymous with elegance, resilience and practicality. They are timeless and suitable for a variety of different occasions and undoubtedly have that little something extra that makes them widely loved. We have developed a series of eco-leather and leather collars and leads for dogs of all sizes that will seem like a dream to our four-legged friends all over the world!
Leather and eco-leather dog collars
There is a fine line between a bag and a collar. What might that be, you are probably wondering? Both are cult accessories – the first is for girls and the second is for dogs. Have you ever seen a woman without her shoulder bag or a dog without his collar?
For our furry friends who follow the trends and who love refined, high-quality accessories, Ferplast offers Derby eco-leather collars, a real gem made with great focus on every detail. They are made of twisted nylon cord and are covered with an elegant eco-leather finish. The collar fits perfectly, as the handy ring makes it adjustable. It is a truly trendy accessory that adapts to the personality of every furry friend, thanks to the three different colours available: black, beige and lilac.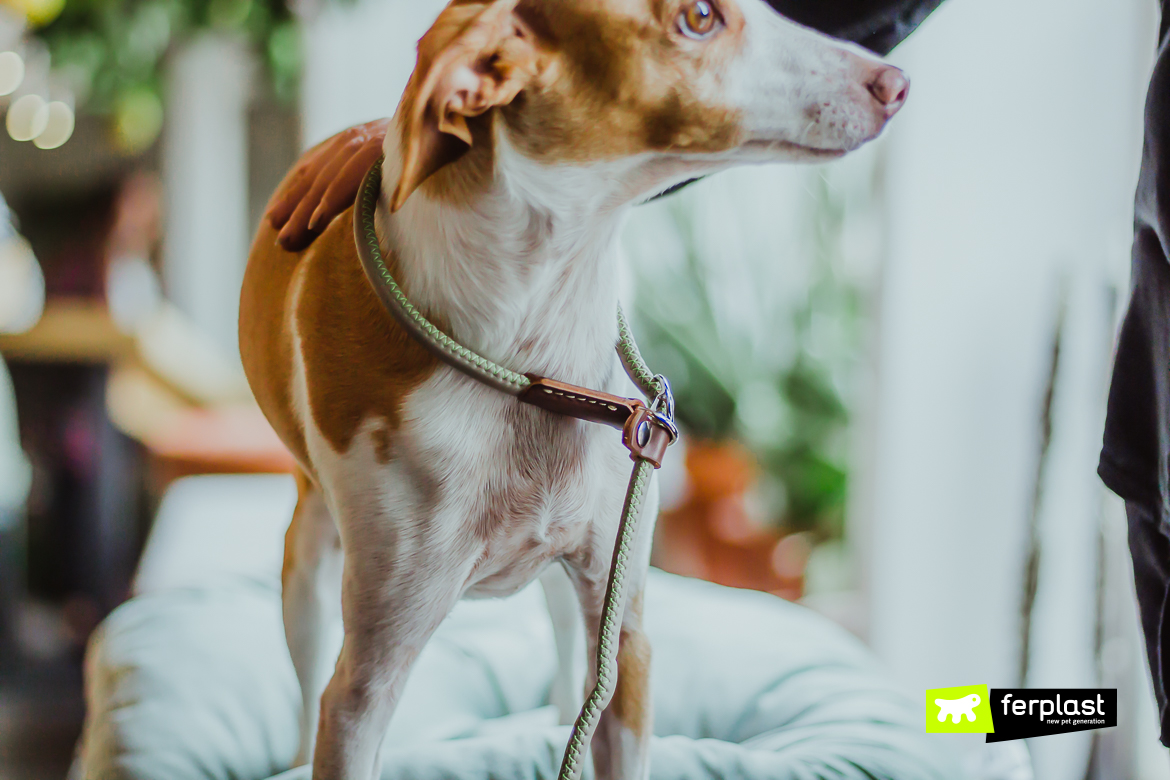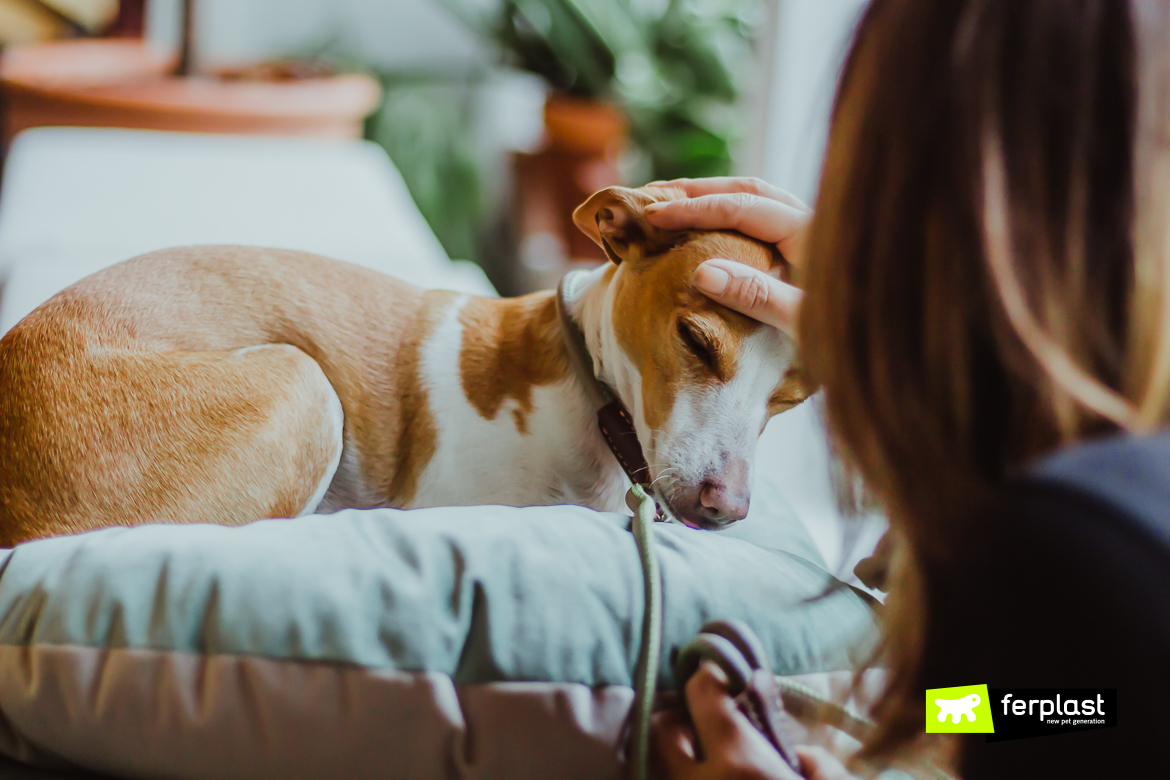 If you have a special occasion, however, you can take a look at the more classic models – which are always very impressive – a leather collar is very classic, making it a timeless item. We believe that every dog should have one to wear when needed! The most beautiful models are undoubtedly those in the VIP range, made from a soft but extremely tough material that can even withstand pulling by the strongest of dogs. In addition, the fastener, with a strong chrome-plated metal buckle, is particularly effective and safe.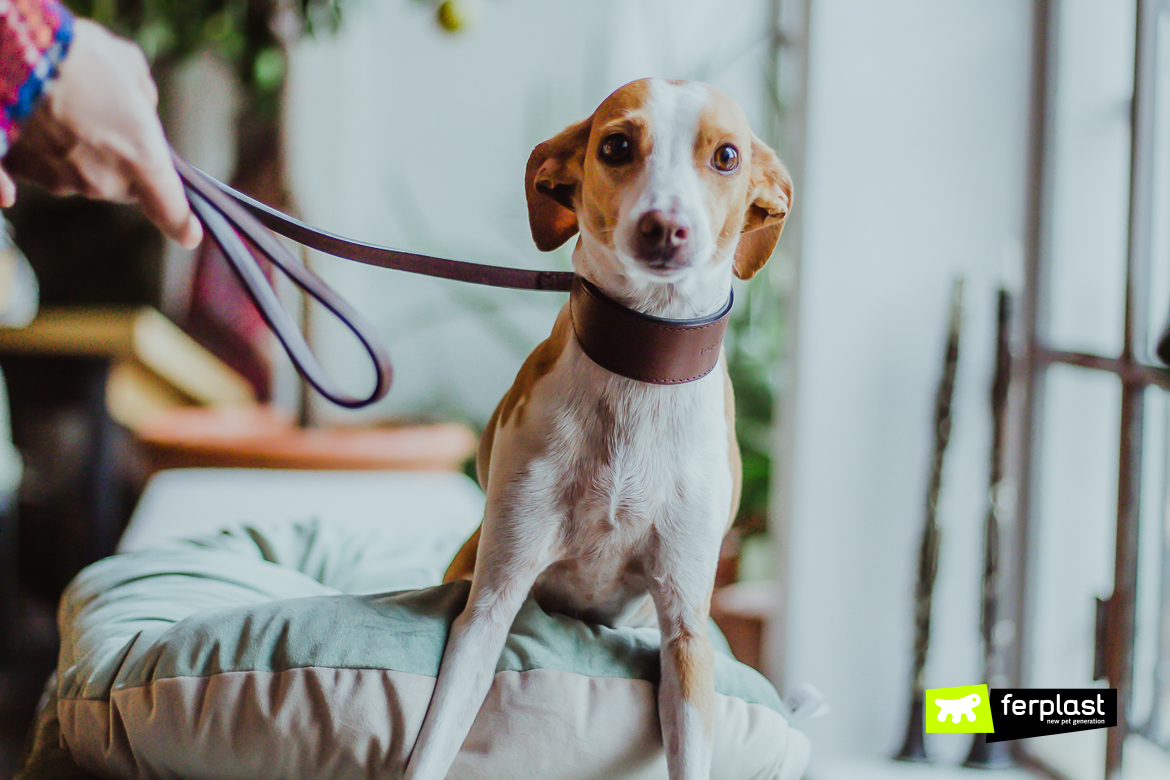 The best eco-leather leads
Nothing can be left to chance for walkies with Fido: have you ever thought of his lead as a fashion accessory? The Derby range of eco-leather models are really special, because they combine quality of materials with Italian design, functionality and absolute safety.
The Derby lead has an integrated collar, which makes it really easy to use and versatile as it makes it provides two different functions in a single product! How is it used? Once you have put the collar on your pet and found the size, you can block it thanks to the small metal ring. On the one hand, there are the classic colours like black and brown, while the new trend includes accessories with lighter shades like lilac.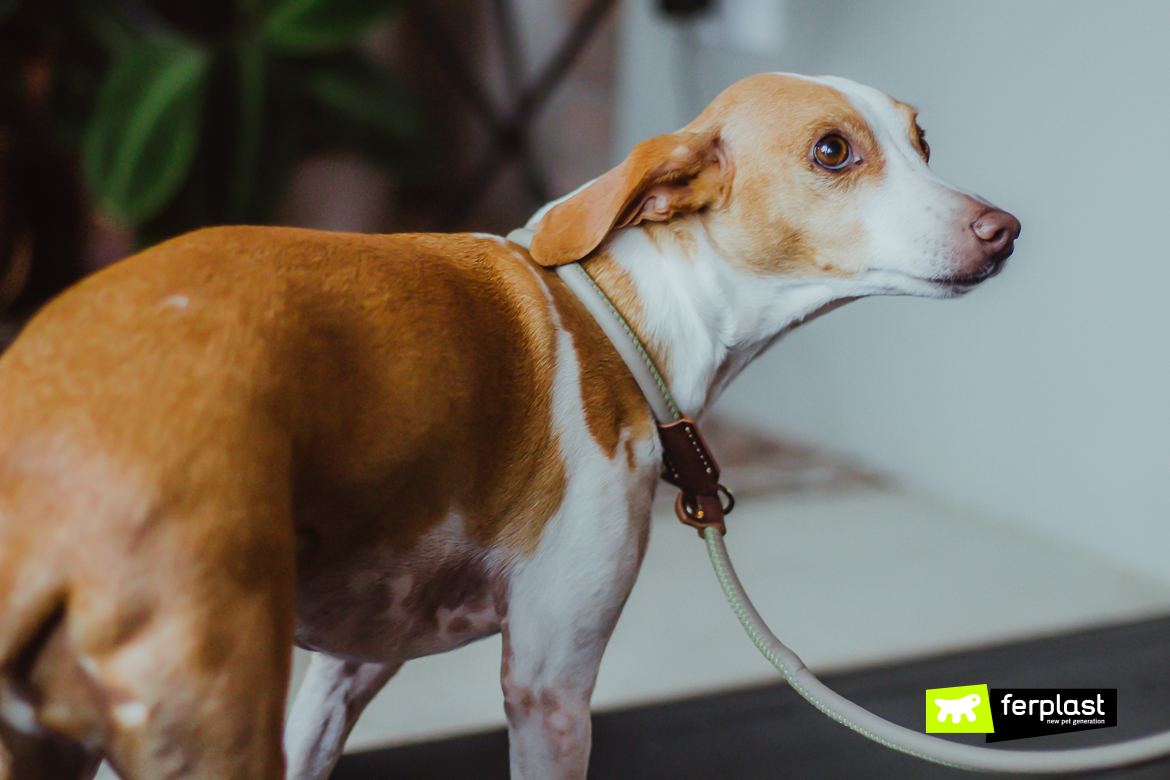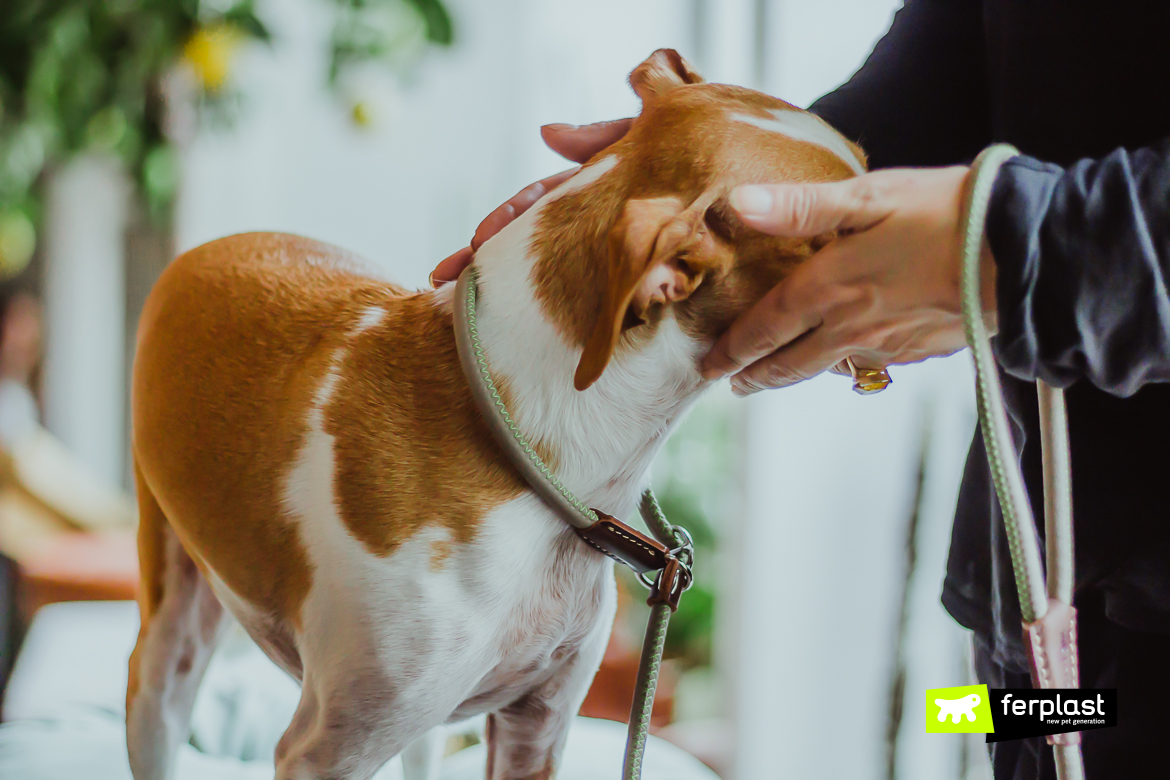 Leather models are a bit more expensive, but they most certainly last longer and are suited to stronger, more robust dog. If you want your dog to wear a lead that matches his collar, we recommend Ferplast's VIP range, which have simple and comfortable handle, ensuring a firm, safe grip during your outings.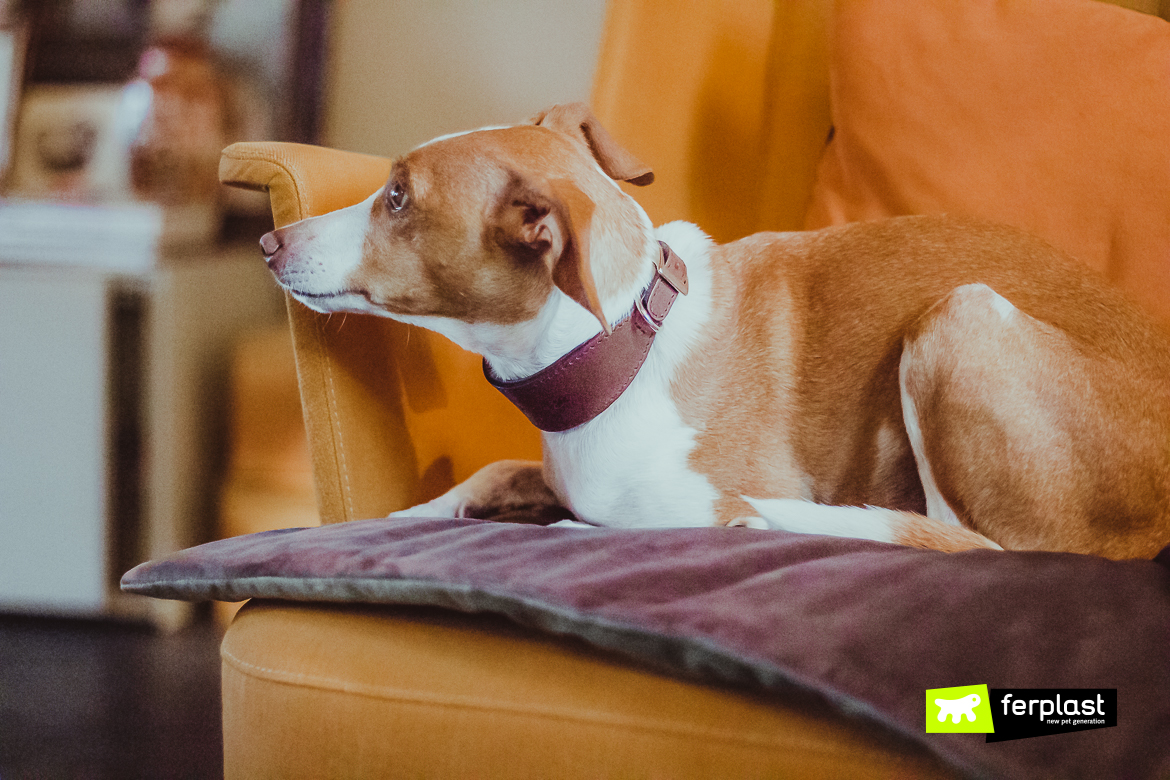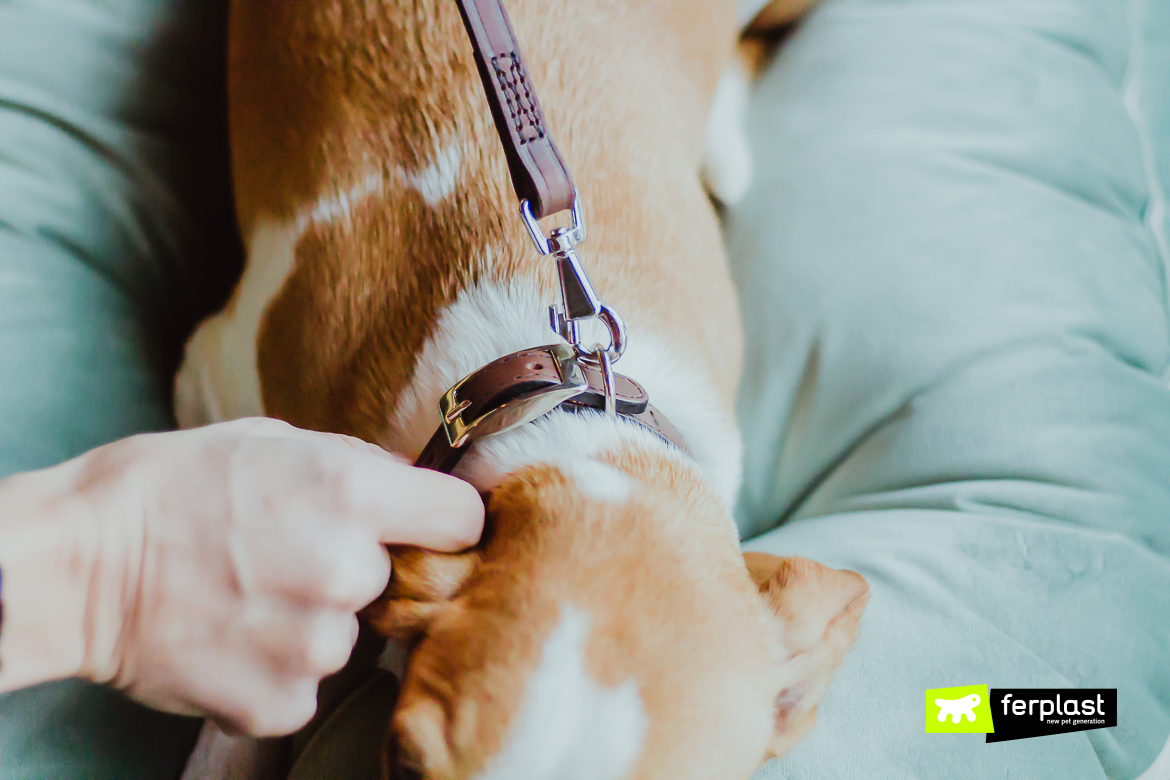 Will your dog be wearing eco-leather collars and leads?