Summer is now a beautiful memory. This means that the rainy season has already arrived.
This is why it is important to know how to dress your dog for the first rains so that he does not get sick.
What to do when it rains
Let's start by saying that dogs are not particularly fond of rain. This is why they prefer to go out in good weather, avoiding getting wet if possible. When this is not possible, there are some precautions to be taken.
1. Dry the dog immediately, after returning home, with a towel and do not forget the more delicate parts, such as the belly.
2. Regularly comb the dog's coat to prevent knots from forming in contact with water.
3. Protect the dog with a raincoat. It is perfect for preventing your dog's coat from getting too wet when it rains.
There are many types of raincoats on the market. Which one to choose?
Which raincoat to choose
1. Raincoat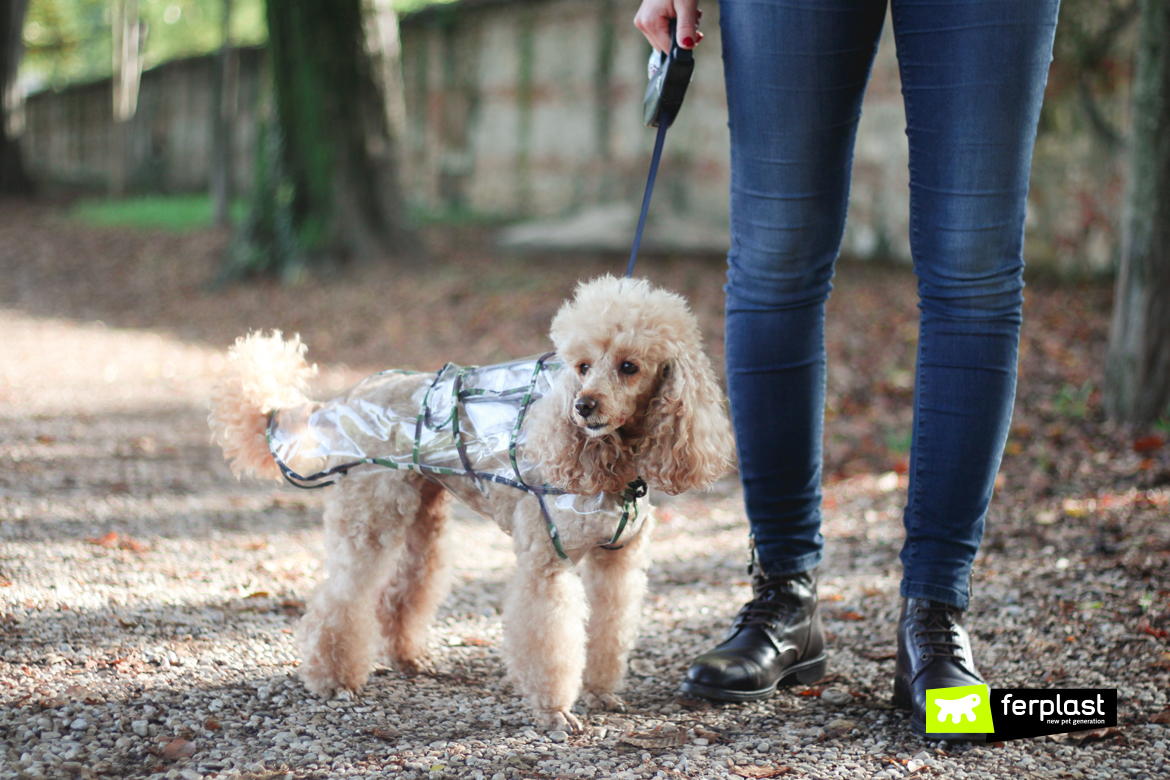 Raincoat is a nice dog coat in transparent windproof fabric. Complete with hood and adjustable collar to make it even more practical. With a camouflage fabric edge it is sure to be a very special trendy garment for your pet.
Raincoat is available in 13 different sizes. Impossible not to find the perfect size for your pet! Finally, all models are hand washable.
2. Sporting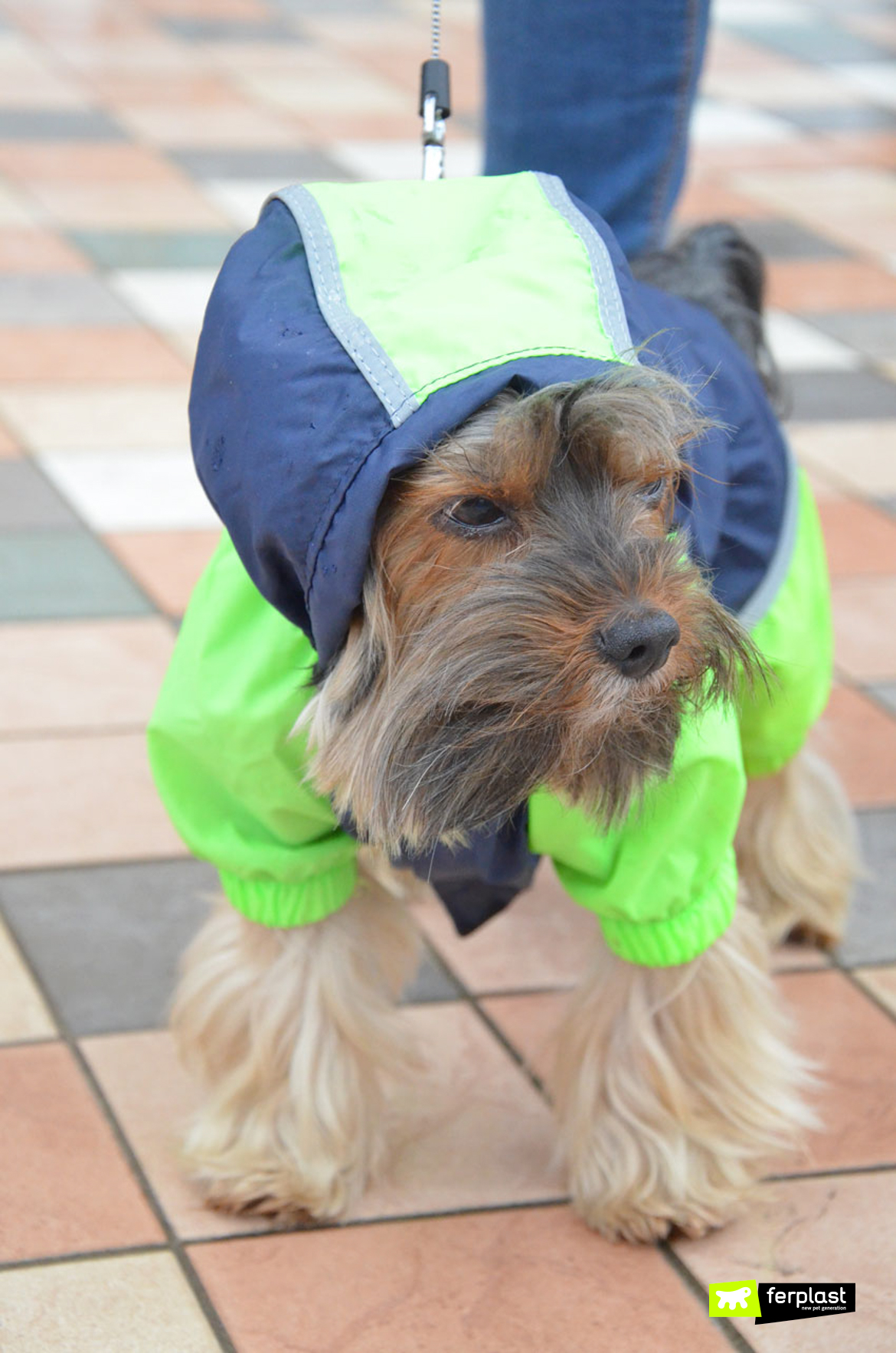 The Sporting coat also protects dogs from both rain and wind effectively. Unlike the previous one, however, it is also ideal for evening outings because it is equipped with a reflective band that allows it to be visible even in the dark.
The Sporting raincoat can be folded into themselves to take up very little space in the bag and be pulled out when needed! Finally, they are available in 6 different sizes, perfect for small and medium-sized dogs.
3. Sailor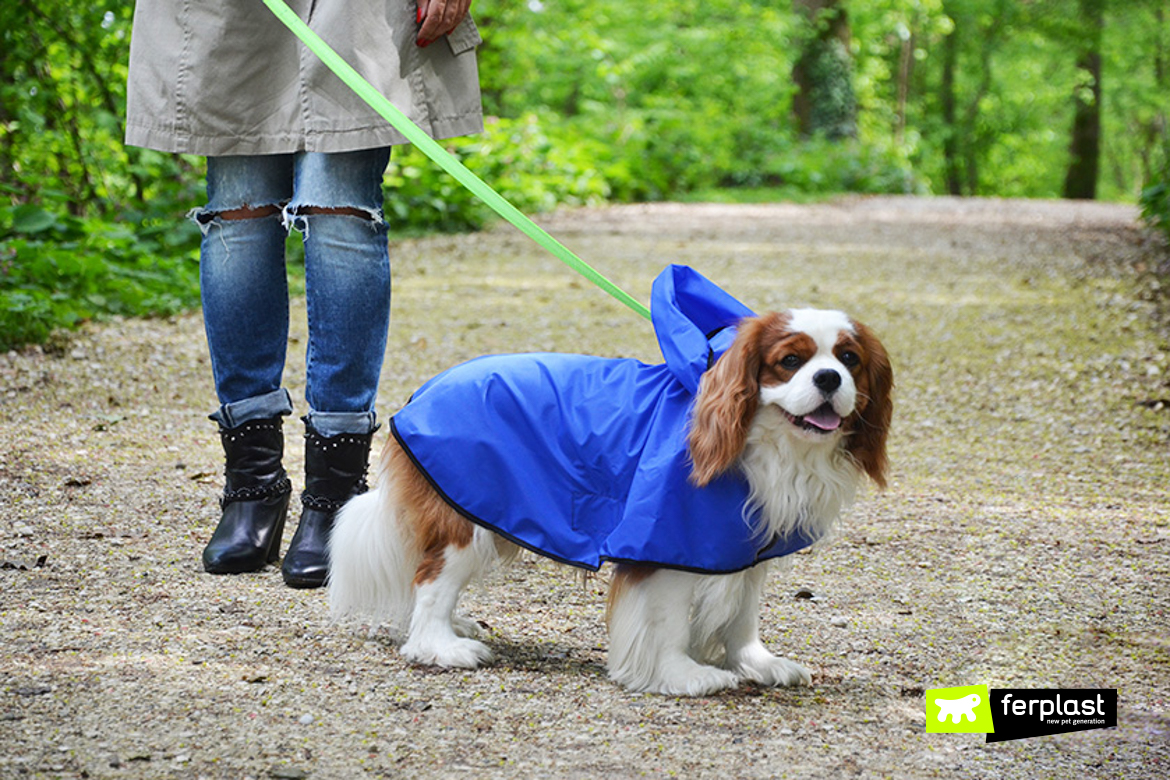 The Sailor line of raincoats for dogs stands out for its great ease of use and the wide fit thanks to the cape shape.
The Sailor model is perfect for going out with your dog in bad weather as it effectively protects it from wind and rain, thanks also to the comfortable hood. The capes are available in 2 different colors, blue and red, in 13 sizes.
The raincoat is a must-have item in your four-legged friend's wardrobe and now you are ready to choose the best model according to your needs!
Good autumn walks!