When a cute kitten comes into our home, we find ourselves searching for answers to several questions, one of which is where to place the litter box. The need for a specific spot for your cat's toilet needs should never be underestimated: her permanence must be pleasant, but our life together should also be free of hassle.
You may have located the most functional, colourful, high-tech litter box there is, with no-smell sand and all possible comforts, but if it's not put in the proper place, our kitten will snub it and go pee and poo in your potted plant in the living room. Wanna bet?
Where to place it, then? The perfect spot for your cat's litter box must be calm, isolated and far from other pets. If you also have a dog, for instance, it's a good idea to keep their areas separated by a gate or cat door, so that only your cat can go in and to keep your dog away from the litter box.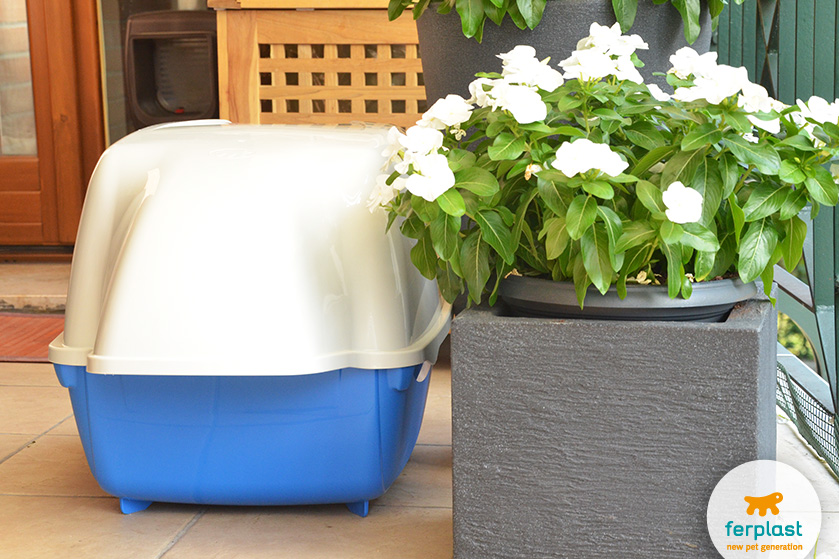 Other things you should take into consideration: the box should never be placed in heavily trafficked areas, or near your Glade freshener, or near the washing machine, which can scare your cat out of her skin with its clunky noises.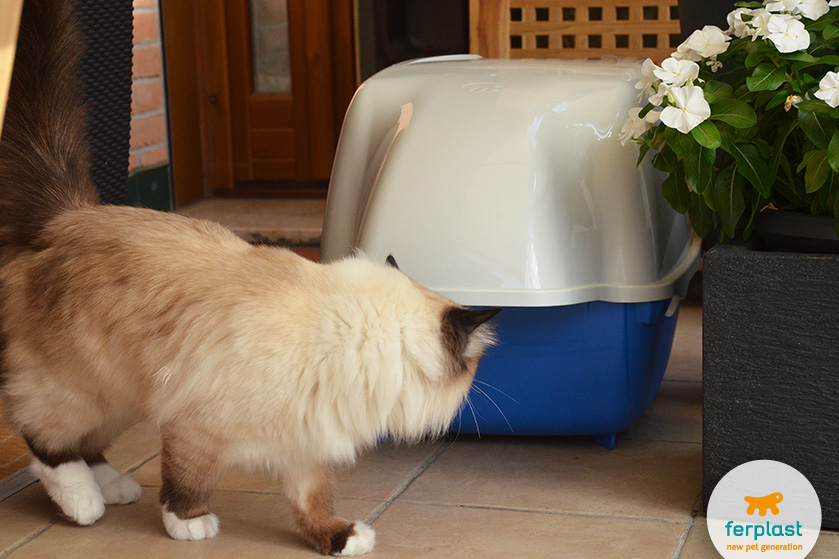 Of course, some sand or crystals may end up spilling from the litter box, carried by your cat's paws, so forget about placing the box on your precious rug – use a pad or rug for this specific purpose instead. To sum it up, put the box in a place that is as little stressful as possible for your cat, or you may end up finding smelly "gifts" all over your home!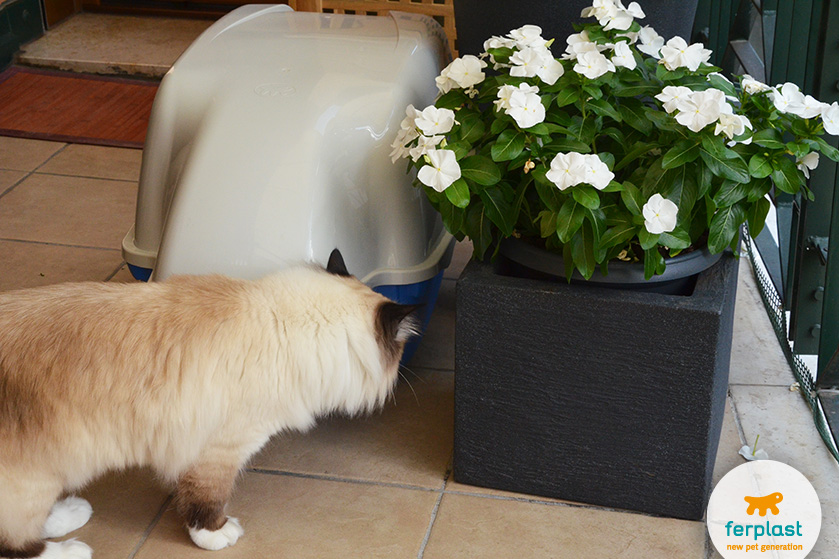 Picking a litter box can be more of a daunting task than you can imagine, as you're not always willing to leave it inside your home for fear of the possible odours it may release. If you have a balcony or a garden at home, you can now use an outdoor litter box.
Among its brand-new products for 2016, Ferplast has come up with a toilet box for cats called Cosmic, a fully covered litter box made of sturdy thermoplastic resin with an innovative design and generous size to ensure maximum comfort for your kitten. Cosmic is available in two versions, Indoor, to use inside your home and with active charcoal filters to neutralise odours, and Outdoor, perfect for outdoor use and absolutely waterproof.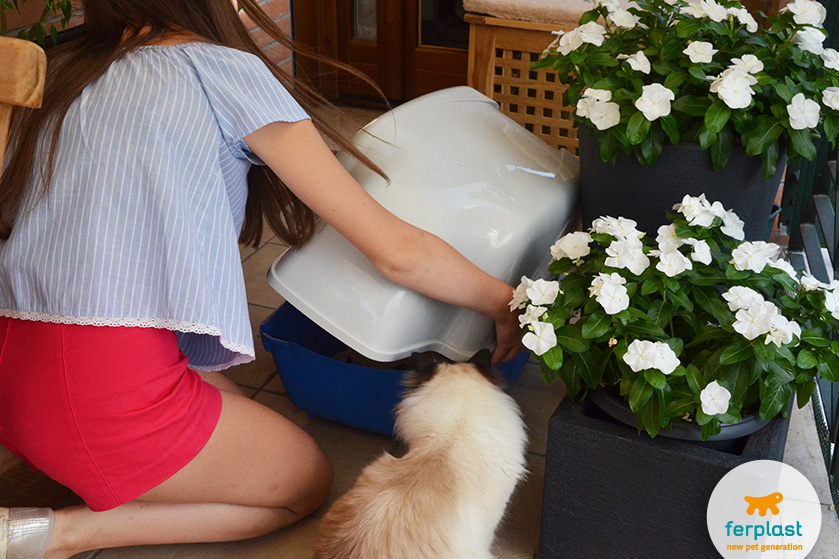 Thanks to its special shape, this litter box is perfect for those who also have a dog that must be kept away from your kitten's personal toilet. The particular shape of the entrance is perfect for your cat, but makes things really hard for your dog!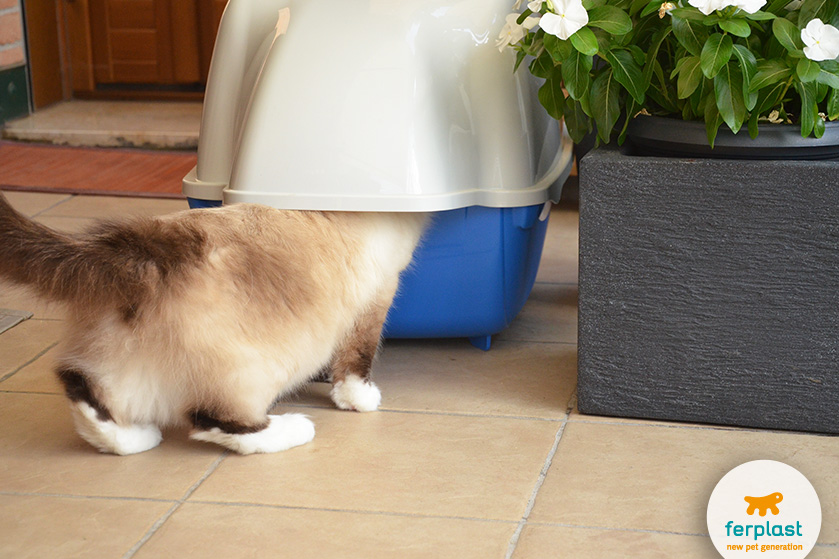 With its covered structure, Cosmic has the advantage of protecting your cat's privacy, while its deep bottom prevents spillages. There's more, of course: the top part can be removed and put back in place with a simple joint system, so you can easily access the inside of the box to clean it, all the while preventing accidental opening.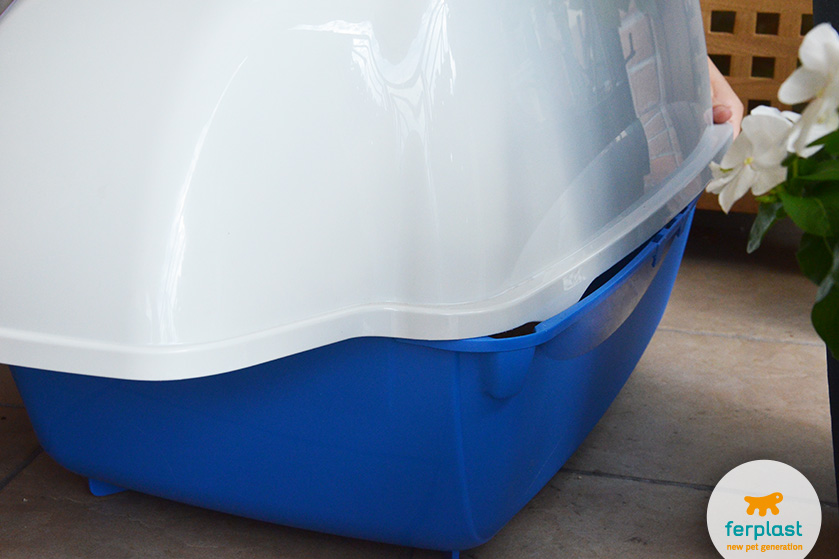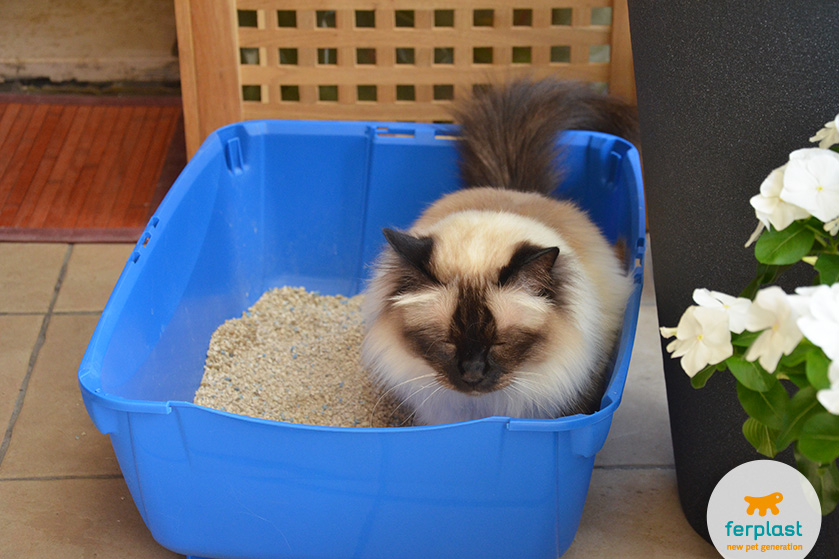 Selecting the right litter box and the litter itself is crucial not only for your cat, but for us, her humans, as well. A clean and comfortable litter box makes everyone's life better, keeping your home free from unpleasant smells.