Are you about to set off on your holiday by the sea? Spending a few days in a seaside resort with your dog can be a moment of pure fun. All you need to do is find the right games to distract Fido and actively involve him in the sand and in the waves of the sea.
Why is it important to play with your dog?
Taking your four-legged friend on holiday is very important: having more free time means you can share many more experiences with him, compared to when you're at home, reinforcing your bond and complicity with him.
Playing means stimulation, activity and fun for your dog and, at the same time, we owners can totally enjoy this joyful and carefree moment too.

Fetching toys
First of all, look for a pet-friendly beach that allows dogs to enter and, once identified, all you need to do is let yourself go and have fun. The best games to play by the sea and on the beach are with fetching toys: from the classic, timeless rubber ball, to the super-cool frisbee (perfect for agile and acrobatic dogs!), without forgetting the rope for playing tug of war. The beach toy of the summer is definitely the incredibly amusing ball launcher, as it makes it possible to throw tennis balls a long way without tiring your arms and back, while allowing your faithful friend to run like crazy and bring the ball back to you full of satisfaction.

Water toys
If Fido really loves swimming, spend time with him in the water, dive and plunge into the water together and take advantage of floating water toys to have fun together in the waves. Throw them and you will see how he splashes through the water to fetch them and bring them back to you. Make sure that your dog doesn't drink too much seawater during this activity!

Mental stimulation toys
If, on the other hand, your four-legged friend has no desire to get wet, not even if you offer him a delicious treat, you can opt for a toy to stimulate his mind, which he can play with right under the beach umbrella. The most practical ones, which are not bulky, are the rubber dry food dispenser toys. If you have room in your bag, however, you can take a toy from Ferplast's Clever & Happy range with you, like Trea, in which you have to hide inviting treats inside the sliding doors and let your dog find them by using his sense of smell… we bet that in this case he'll be more than willing to gobble down the snack! If you have forgotten everything at home, however, try the classic hole in the sand: invite your furry friend to dig with you, then encourage him to move away and hide a treat or an item of clothing inside it, close the hole and urge your dog to look for the object. A simple and effective game!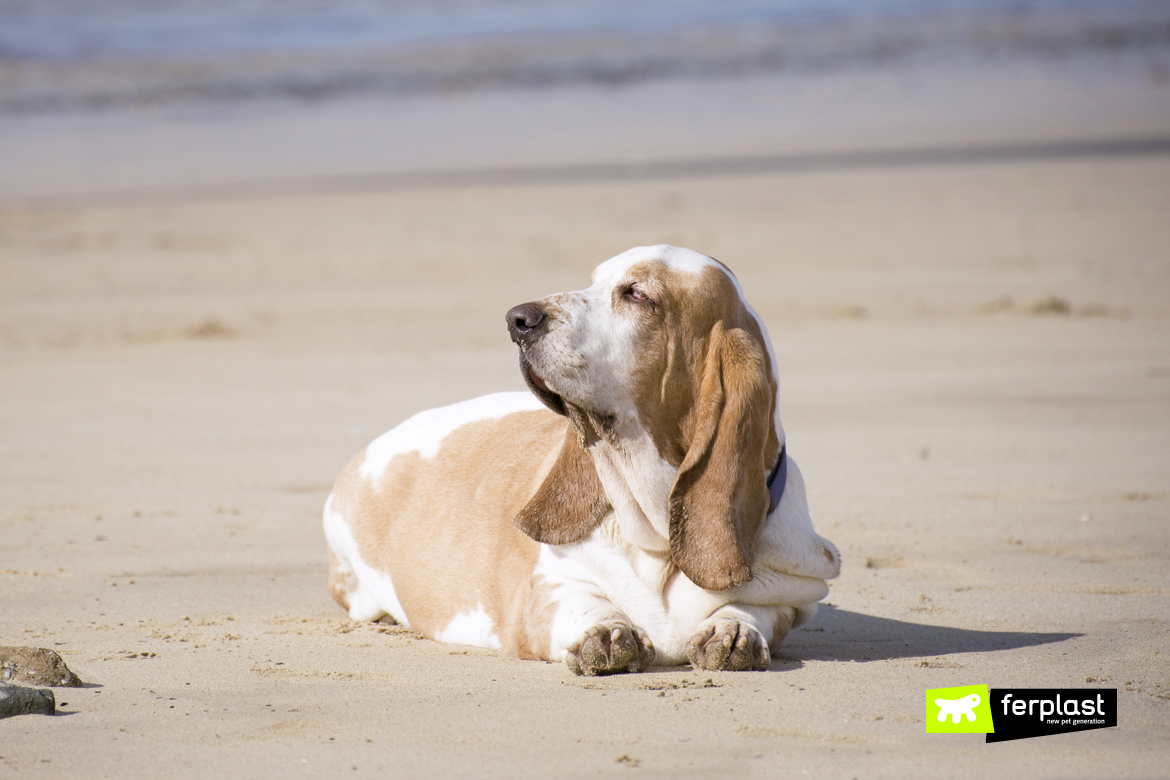 Are you ready for the sea? Send us your photos!