Children instinctively love dogs and, in fact, they are the companions they want by their sides at all times.  It's true, Rex is a great buddy when it comes to exploring and playing, but he is also a wise and wonderful teacher of life. The very fact that a dog eats, runs around and sleeps shows the child that it is not just a fluffy buddy to knock around, but a living being that deserves respect and that should be cared for properly. Letting a child 'have' a dog is a great way to teach her some basic values of life and give her a sense of responsibility for something else, as well as making life a lot more fun!
It's a well-known fact that kids who grow up with a dog in the house are more sensitive and develop a keener sense of empathy towards other animals and human beings, but what may be less well-known is that dogs can actually help children to get over negative experiences and emotions.  A study done by the Bassett Medical Center in New York confirms that having a dog at home greatly reduces the levels of stress and anxiety a child may have, stresses and anxieties that may be caused by fear of abandonment or trouble socialising.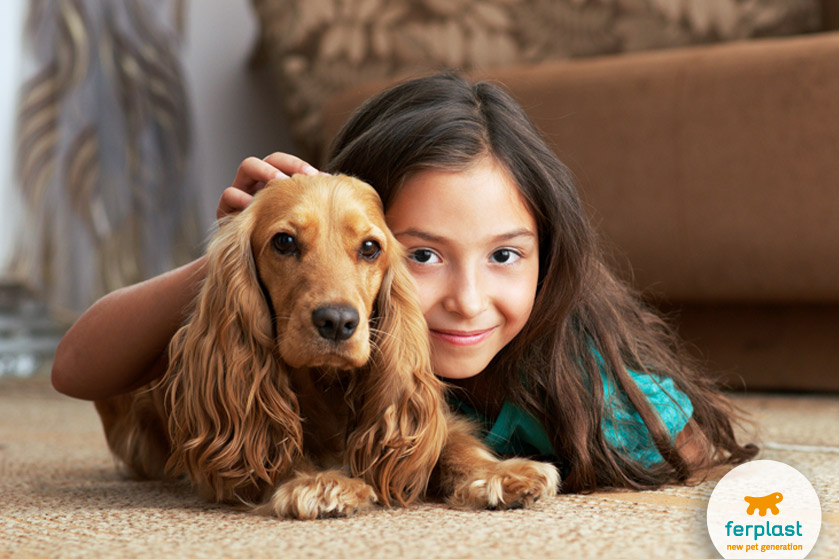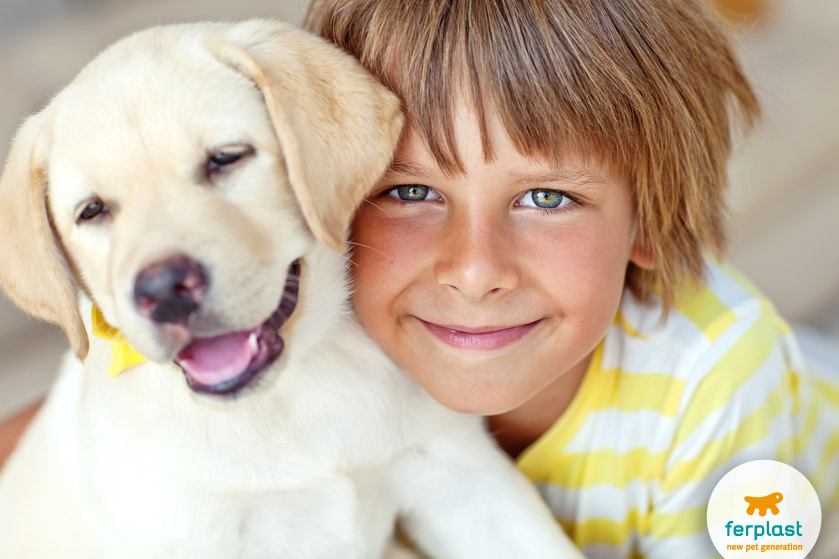 It goes without saying that there are some basic rules governing the happy and fruitful coexistence of dog and child, and it is up to the adults to make sure they are respected. To begin with, the child should never think of the dog as being a toy, something to play with, nor is the dog a babysitter. The child must learn never to disturb the dog when it is eating or sleeping. And the dog must be kept clean, something perhaps the child could help with.  It's a great idea to teach the child to brush the dog using, for example, a brush with a non-slip rubber handle, a very practical and safe brush like the combined one made by Ferplast. When a child cares for a young pet, they bond more easily and living together becomes an even more natural and easy thing.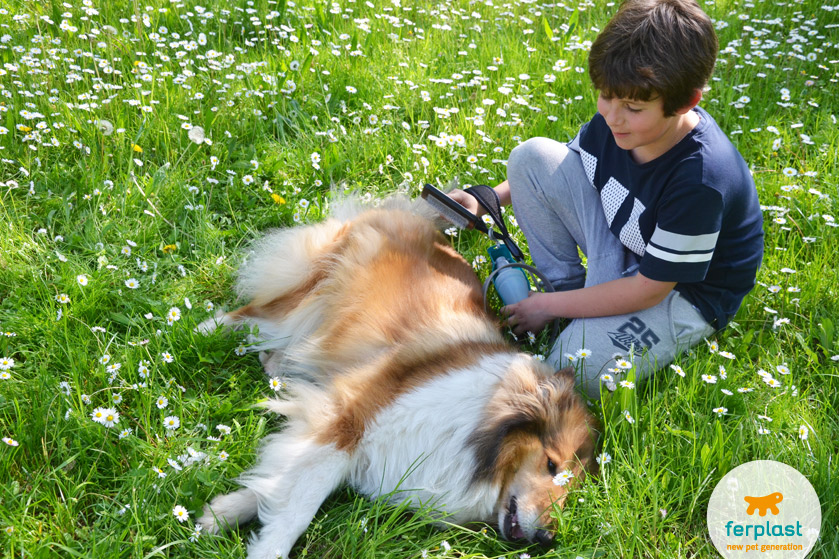 Children move a lot more when there is a dog in the family, they spend more time outside in the fresh air and therefore less time in front of television sets and computer screens. It has been shown that children who have dogs move a great deal more, playing and running, than their friends who don't have a dog. Parents should teach their children to take the dog for a walk at a very young age, not just because it's fun, but because it is a healthy activity. Even the smallest of kids can take the dog for a walk if they have a Daytona Fantasy leash. It comes in all kinds of fun colours that kids love and it has a handle that is ergonomically designed to offer a firmer and more comfortable grip. Daytona Fantasy leads can be mixed and matched with collars and harnesses of the same colour or pattern.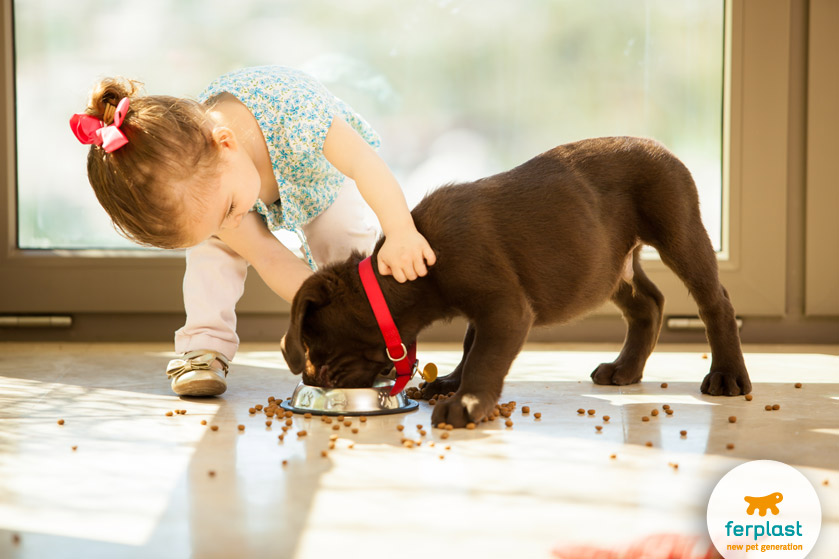 Growing up with a dog is a great thing for a child. Those lucky enough to have had a wonderful four-legged buddy in their youth will no doubt confirm this with great pleasure.