The dog gate is a very useful tool for delimiting certain areas of the house and thus preventing access to your four-legged friend. If you are looking for the best dog fence, Ferplast has designed Dog Gate, functional and with an elegant design, suitable for keeping dogs of all sizes under control!
What is the dog gate used for?
The dog is not always allowed to roam freely throughout the house, sometimes there are off-limits rooms that he cannot enter, for example because there are delicate objects that could break or with pantries full of food that he cannot absolutely touch, or rooms that he cannot enter because there is work in progress and he could get hurt.
The gate can also be useful when it comes to preparing the house for the arrival of a new dog or when the puppy has already arrived, and it is necessary to educate him to do his business in a specific place. In fact, for people who spend a lot of time away from home, it is good to delimit the space in which to leave the dog alone, so as to avoid damage to furniture or pillows or simply pee in the wrong places.
The same can be used when adopting a second dog and wanting to gradually get the two animals accustomed to living together.
The Dog Gate by Ferplast
The ideal gate must have some fundamental features, that is:
Tall to the point of not being easily bypassed by the dog.
Stable even in the event of frequent solicitations by Rex.
Convenient to remove and move from one area of ​​the room to another.
The Dog Gate by Ferplast is sturdy, reliable and safe, made of varnished metal and plastic, it has a safety closure that allows you to better manage domestic areas, delimiting those that are prohibited. The solid bars are spaced 5 cm from each other and, to ensure greater practicality, it is equipped with a system that allows the door to be opened on both sides.
It is suitable for dogs of various sizes and can be fixed in different spaces, thanks to the 4 available extensions of 13 cm, sold separately, which can be added to the base length of 70 cm, thus reaching up to 122 cm.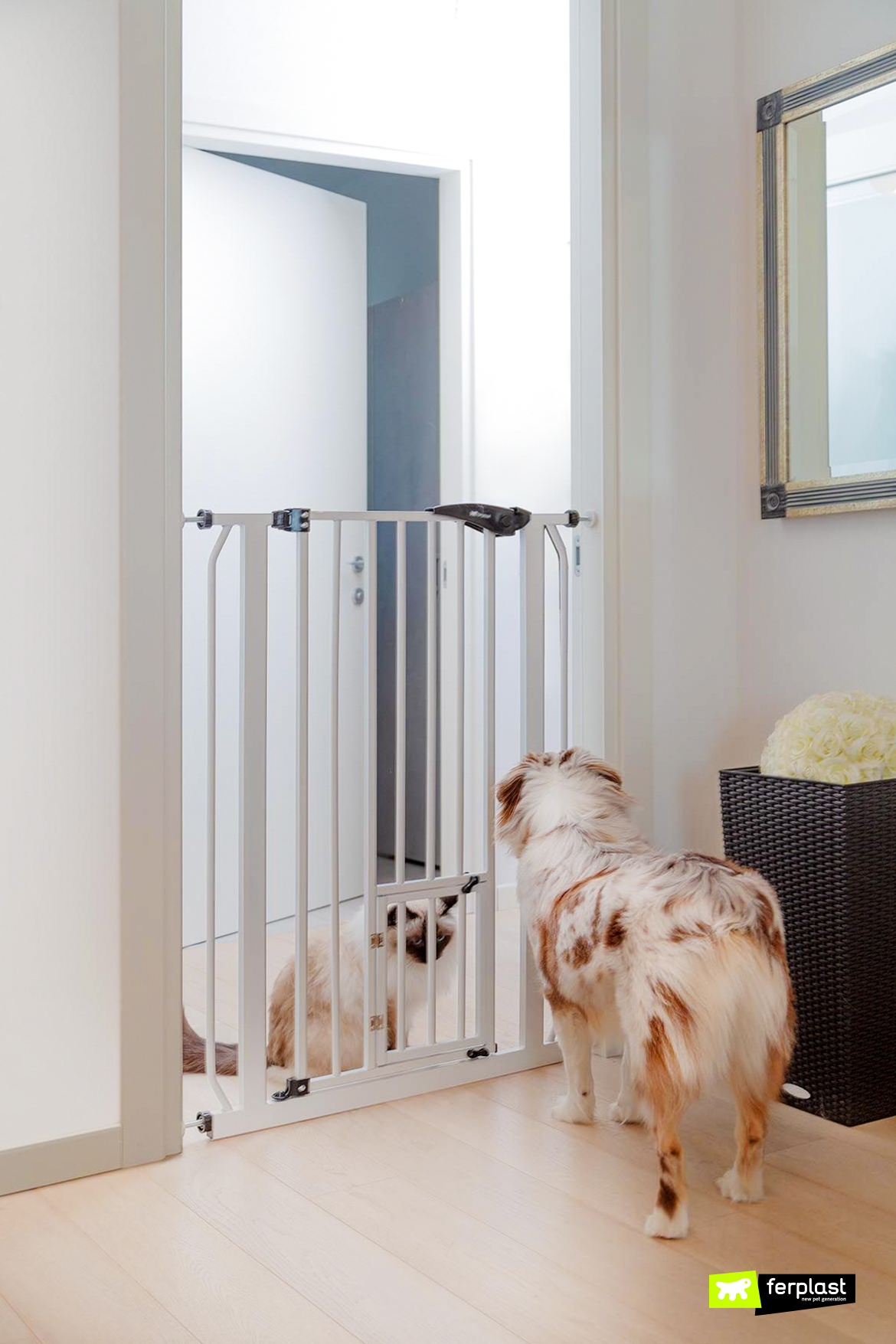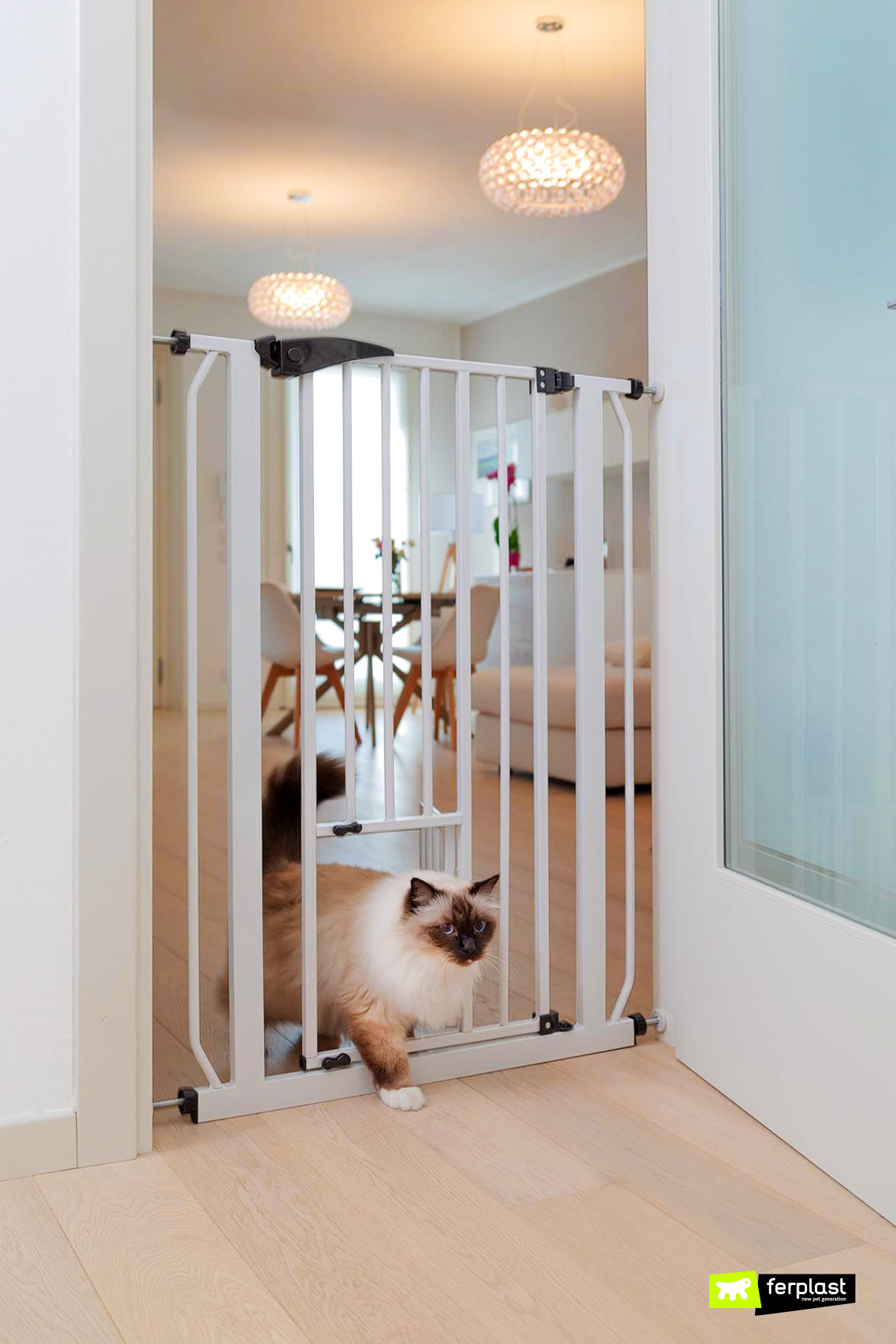 This gate is very simple to install because it does not require any particular equipment, but to function at its best it must obviously be fixed to a stable and solid surface; it is also easy to maintain, as it can be easily cleaned with a damp cloth and neutral soap. Thanks to its elegant yet sober design, it fits perfectly into any interior!
And if you have a cat at home, you can opt for the Pet Gate, solid and sturdy as well, suitable for both dogs and cats: in the lower part it is equipped with an additional door of 22×30 cm, to allow the passage to felines and other small animals.