It's the same old story every year, the cold arrives and there's a lack of soft, warm cushions for the dog and cat! Keeping your four-legged friend warm in the winter and finding them a comfortable bed is our job and, in fact, we have created the Tweed range, a super-trendy collection of sofas, beds, baskets and blanket.
Tweed, a sophisticated and elegant fabric
The brand new cushions in the Tweed range are perfect for all those who love English style. In fact, tweed is the epitome of British style. It is synonymous with a refined, casual look and is a popular fabric with neutral colours that blends well with any style of home decor. These aspects inspired Ferplast's designers to the point that they created a collection made up of cushions, little sofas and blankets inspired by Tweed!

The Tommy bed by Ferplast
For small and medium-sized dogs and cats, we propose the Tommy bed, an indoor bed with a cushion included. Tommy is made of strong, wear-resistant Tweed-effect fabric and has a velvet finish with a delightful decorative small heart shaped cushion. In addition to its attractive design, which is slightly rounded with padded sides and has a lowered entrance to allow your pet easy access, it has the advantage of being a warm and very comfortable place, ensuring your furry friend pleasant and relaxing moments. It is available in two elegant shades of beige and brown, with the typical light and dark herringbone pattern. The cushion is double-sided, with one fabric side and one velvet side, and either side can be used according to your four-legged friend's taste.

Chester, the soft sofa for dogs and cats
The Chester sofa creates a certain reliance: once your dogs and cats have tried it, they will have a really hard time being separated from it. This is all thanks to the thick padding that makes it soft, fluffy and super cosy, a true haven, to be placed near the radiator or the fireplace, on which your pet can spend time taking long naps. Chester comes complete with a double-sided cushion that has one durable tweed-effect fabric side and one velvet side, perfectly coordinated with the bed. Like all the products in the same range, it can be washed in the washing machine at 30° C without fear of it breaking or shrinking.

Logan, the warm, versatile blanket
The Logan blanket is a versatile accessory that can be used on various occasions. This little mattress for small animals, 65cm long and 40cm wide, is ideal for isolating your four-legged friends from the floor if placed in the living room and it is extremely space-saving, as it can be rolled up, tied with string and taken with you on various occasions, like on trips, or you can use it to cover the car seats. It is a double-sided mat, as it has a velvet side, ideal for cold winter days, and a fabric side with a herringbone pattern, just like the best tweed garments of the moment. What happens if it gets dirty? You can simply throw it into the washing machine without any problems!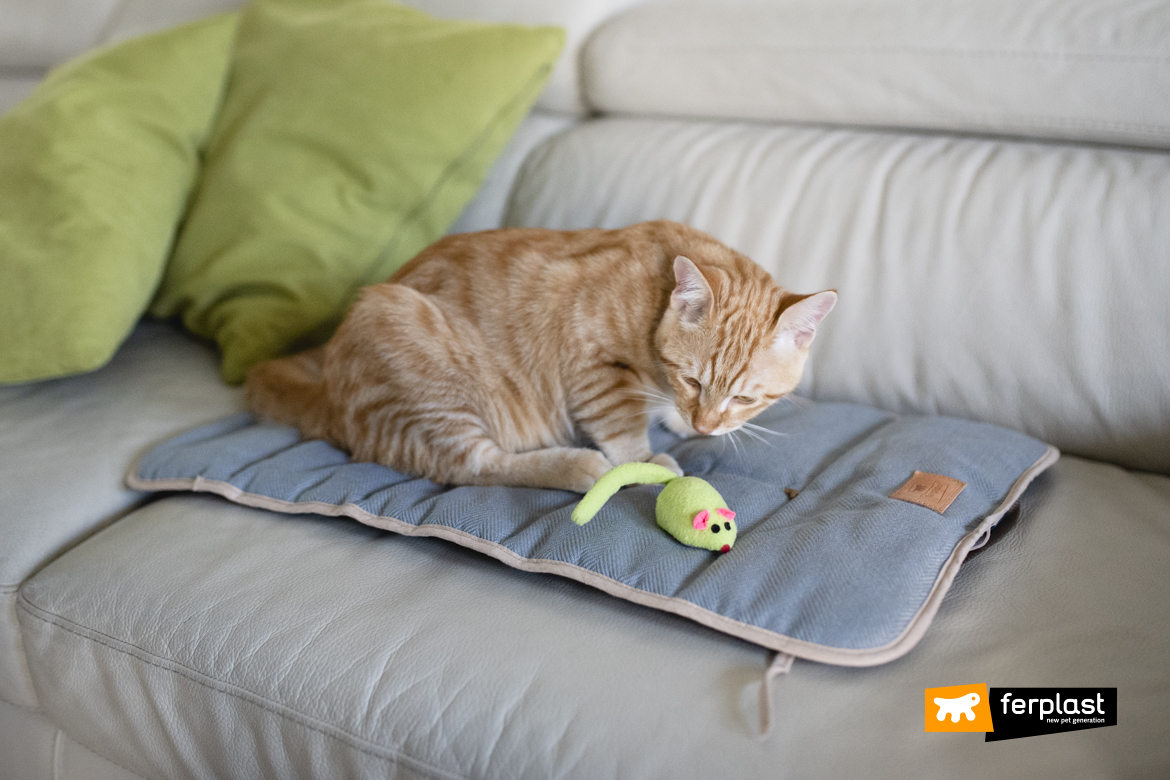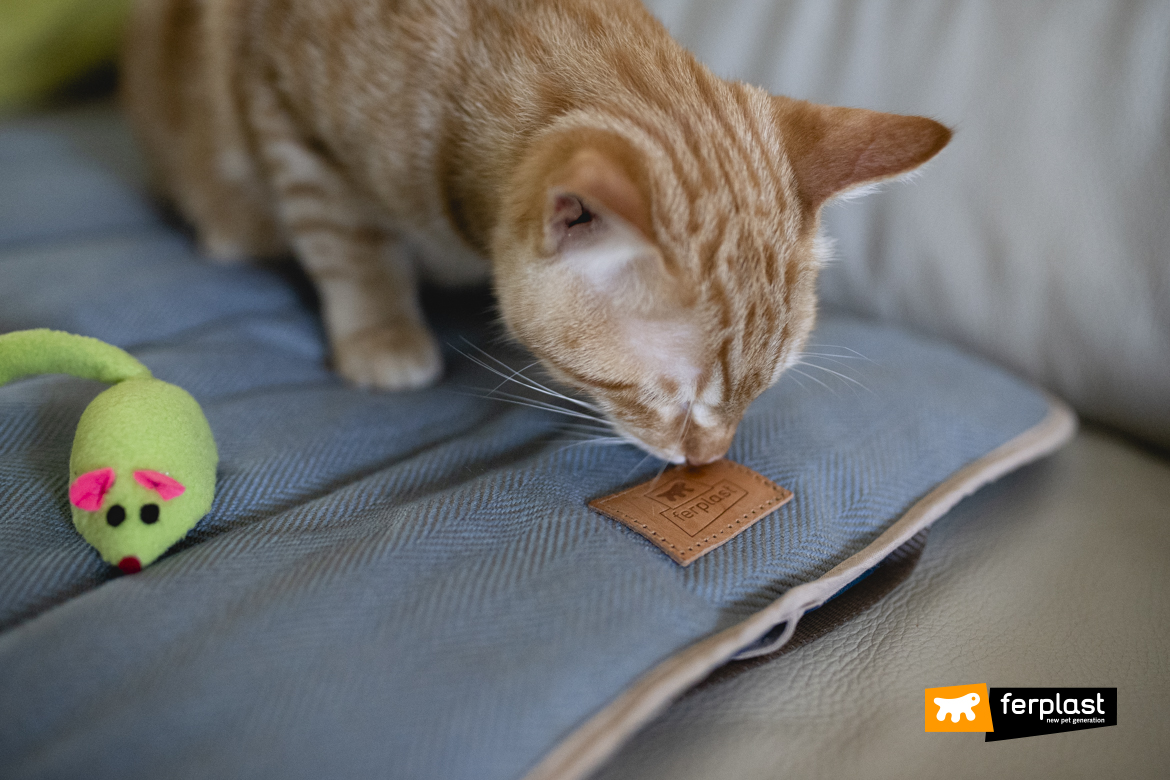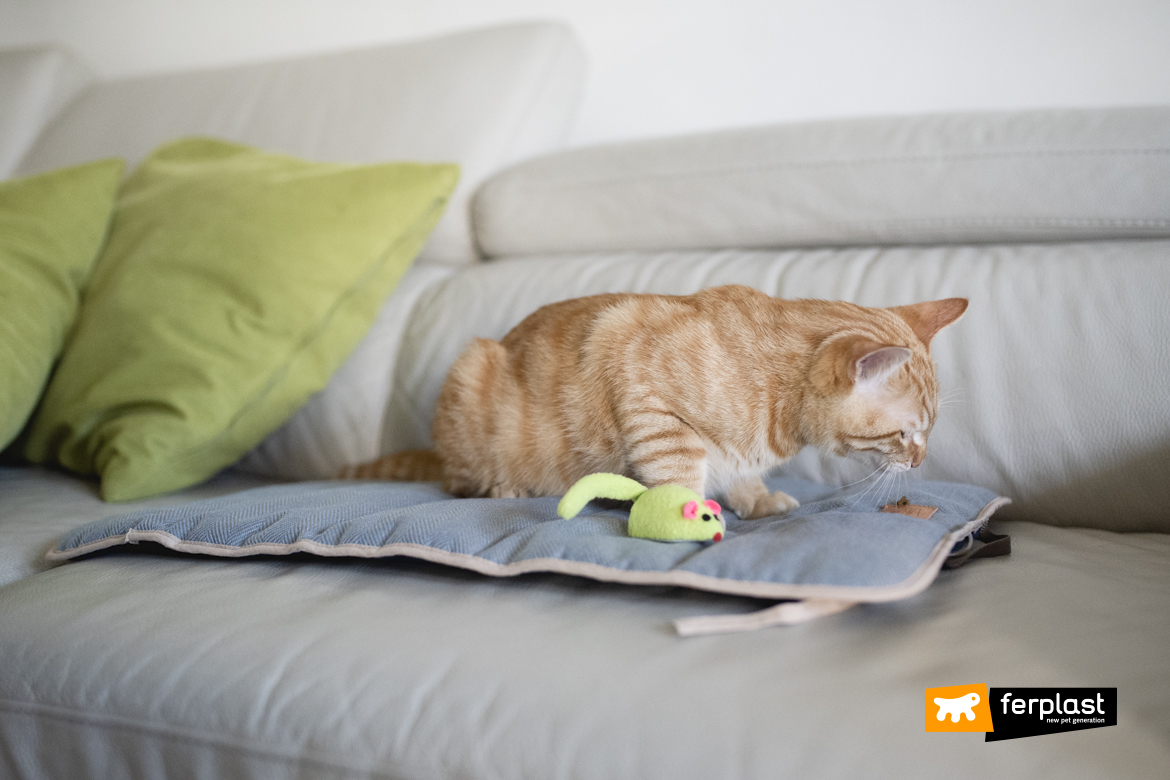 The beauty of the Tweed range is that it is universal and it is equally suited to little dogs or cats. In fact, our models, Oliver and Meo, often exchange beds!