A new year, a new collar and lead for Rex! If you want to renew your dog's look, then you need to find a truly distinctive style for him! If you like the casual look, then Ferplast's Cricket line of collars, harnesses and leads are just what you are looking for!
We have often presented you with super sporty lines of collars, as well as other more serious and sophisticated ones in leather. What was missing from this line-up was a collection that could bring these two characteristics together. With that in mind, Ferplast's designers created the Cricket line so that when you take your dog out it can be both elegant, fashionable and casual at the same time.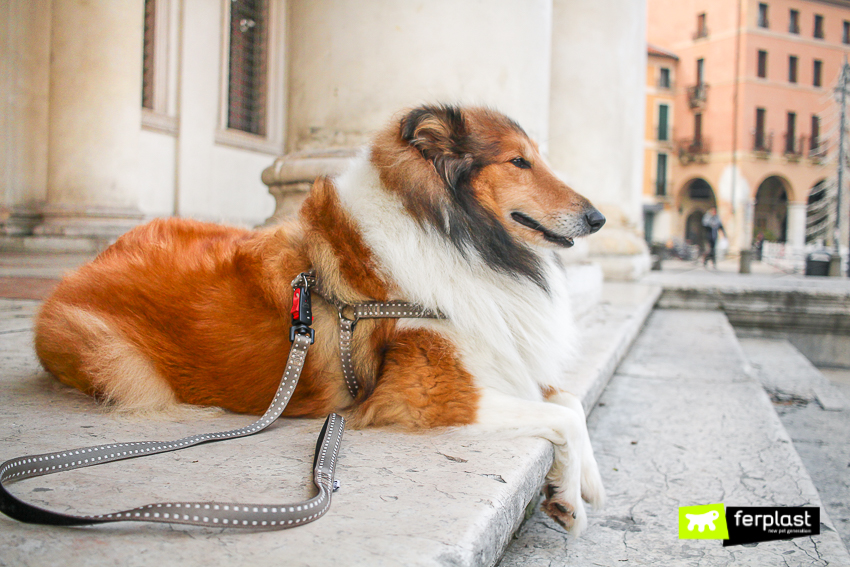 Ferplast's Cricket line includes collars, harnesses and leads made of hardy nylon in elegant, classic colours – black, blue, grey and red – with highly original white stitching on the black, blue and grey ones, and a contrasting black stitch for the red version. Beauty that goes hand in hand with ease, because with these little gems you don't have to forgo ease and comfort thanks to the super soft built-in padding.
When you choose a collar or harness, you should be able to pick something that matches your style, and that of your dog, and get a model that fits both you and them like a glove!
The collars can be adjusted to fit your dog to perfection as they can be lengthened or shortened thanks to a sliding buckle. They come in a variety of widths (15, 20 and 25 mm) and lengths (from a minimum of 27 to a maximum of 70 cm) so that whether you have a little French Bulldog or a huge French Massif, you'll find a collar that will fit!
The width of harness can also be adjusted thanks to the two side straps. It comes in S, M, L and XL sizes. Not only does the padding make them super comfortable, but extra security is provided by the safety clip.
There are three lengths of leads, all made of strong nylon and with a soft inner padding and great grip that can withstand even the most excited tugging. It also comes with the very practical, Matic automatic karabiner, which features a magnet to make tying and untying the dog fast, safe and easy. And don't worry, it can't open accidently: it has a double button opening system to prevent that risk! The lead is also available in the training version, with three rings to regulate length up to 200 centimetres!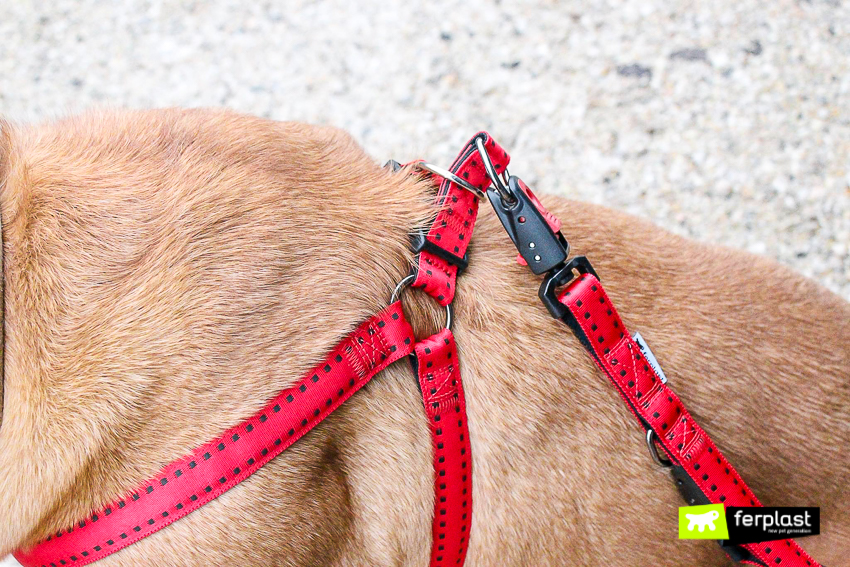 Cricket is a line of collars and leads that is ideal for any type of dog. Take a look at our canine models as the show off their new signature items! We'd love to know what you think of them!