Sport Dog is unquestionably one of our top leash, collar and harness lines. Its sporty, practical but aesthetically very pleasing design makes it a truly unique line prized by both dogs and their owners!
Even though it is getting dark earlier, it is important to set aside some time for a walk (and for the more daring, a nice run) in Fido's company. Like us, our dogs must also have proper ad hoc equipment for going on long walks. This is the conviction that inspired the creation of our Sport Dog line!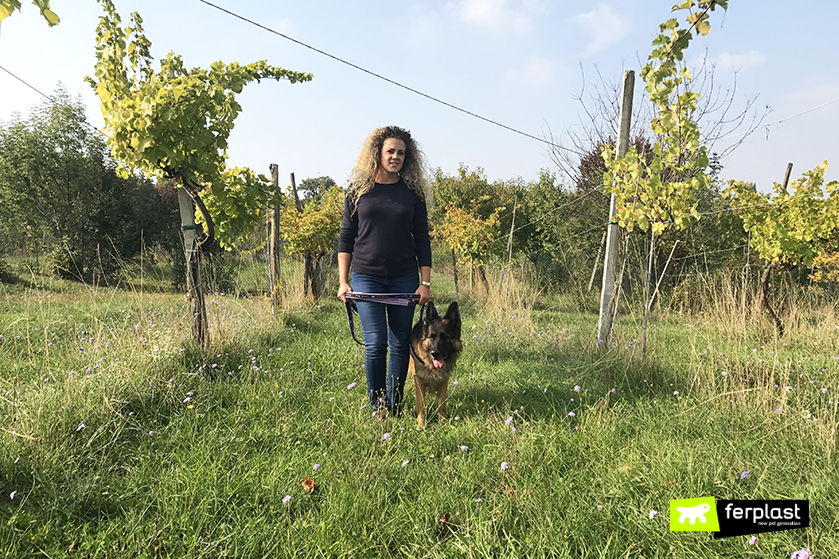 The Sport Dog line is a range of leashes, collars and harnesses made of durable nylon wrapped with extra soft internal padding perfect for dogs that love dashing through wet grass and puddles, because they are very comfortable and easy to wash.
Both the harnesses and the collars are available in different sizes and can be easily adjusted to fit the unique body shape of each furry friend. The harnesses in particular can be adjusted using the plastic sliding buckles and a clip closure.
The leash is very sturdy, capable of resisting the pull of the most explosive of dogs. In addition, it is equipped with an auto-locking Matic carabiner, a patented Ferplast design, that makes attaching and detaching the leash from the collar or the harness very easy thanks to a unique magnetic mechanism. Light and sturdy, the carabiner is made from specially-designed Techno-plastic; the use of steel pins also ensures maximum resistance to a dog's pull. Extremely safe, it is also equipped with a double button release mechanism that prevents accidental opening. With just a simple click you can set off on a worry-free walk!
One characteristic that all Sport Dog lines share is the incredibly handy reflective seams, which make walks safe even in this season of early nightfall by guaranteeing optimum visibility.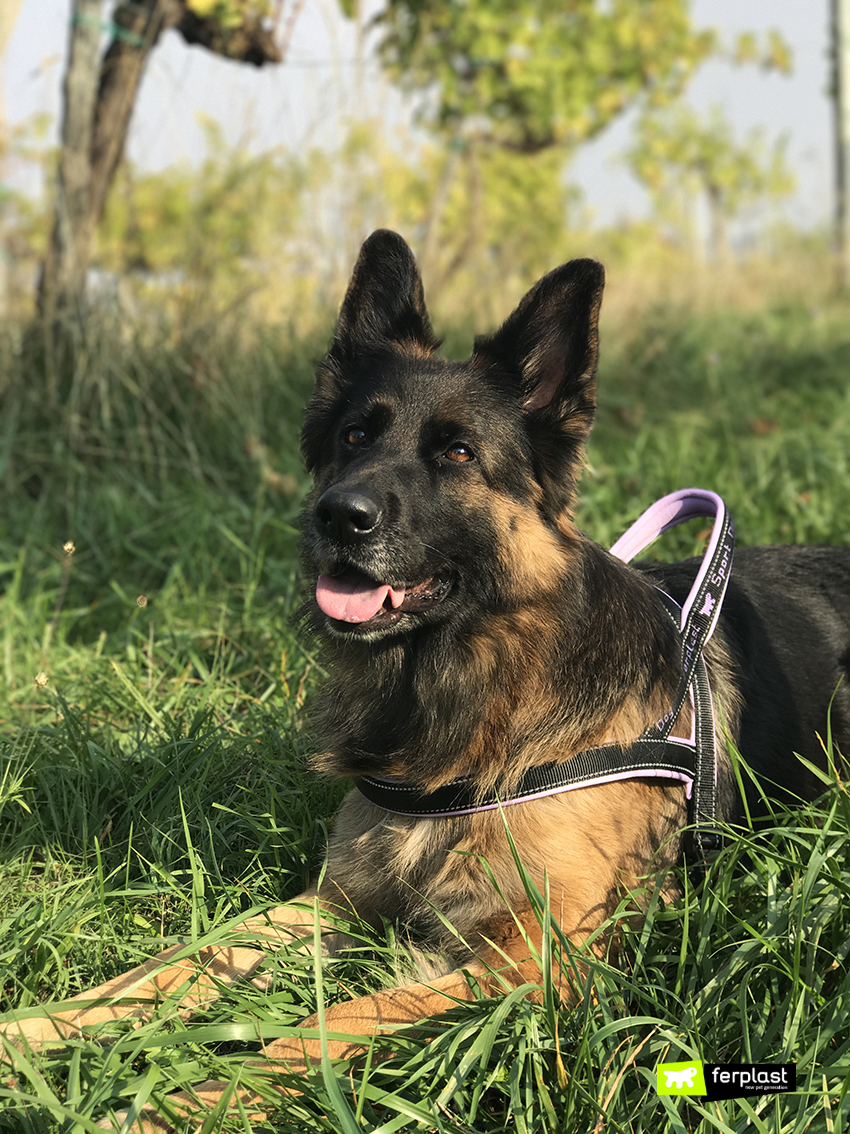 In addition to the classic and super glamorous fuchsia, blue and yellow, this season we have introduced lilac and grey: two lighter shades, perfect for our less flamboyant furry friends!
Look at how much fun Chaya and Mila are having strolling among the vineyards and hills surrounding Vicenza!