December is a whirlwind of emotions, deadlines, dinners to organize, gifts to buy… During the Christmas period there is in the air a desire for party that affects everyone, including four-legged friends! Have you ever wondered what would make their Christmas a better day?
Give your dog something special for Christmas
Receiving a gift from someone who does it with the heart and not out of obligation is always welcome; it is not necessary to exaggerate and overdo, a little thought is more than enough to feel loved. If you want to make your dog happy, for example, give him a chewing toy, those shaped like bone, so while you are having lunch with relatives, even he will have his beautiful leg to bite! The Goodbite Natural by Ferplast with the taste of ham, chicken, salmon are also useful to take care of his dental hygiene.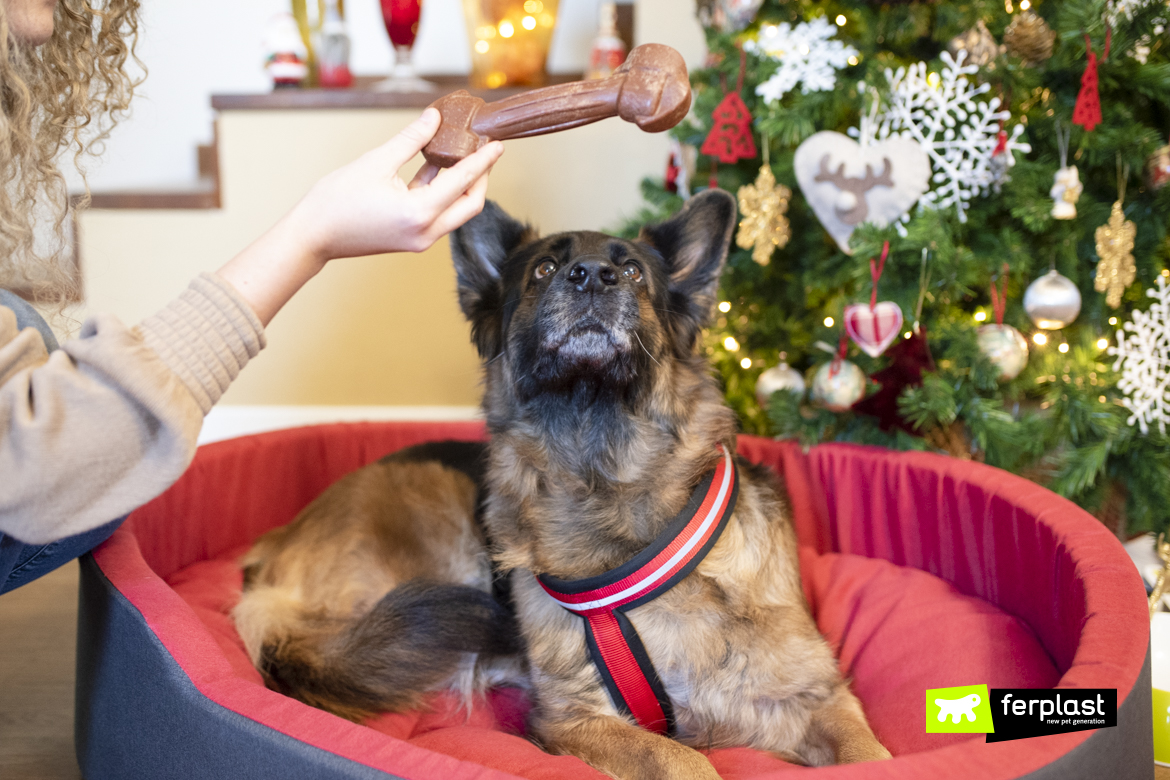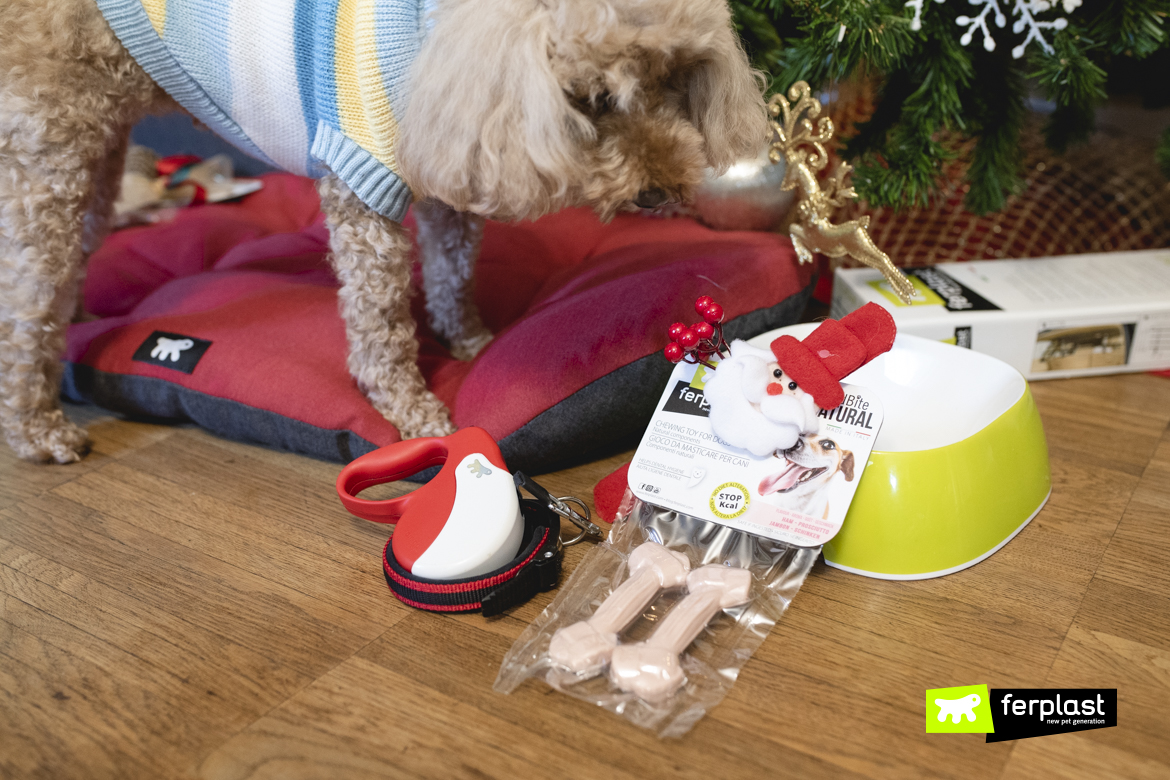 With the cold outside take him a nice kennel to put next to the fireplace or the bed or even a blanket to leave on the sofa, so the dog will be comfortable in the warmth and always at your side. Try the models of the Scottish collection by Ferplast, characterized by the particular Scottish pattern and refined velvet finishes, which make them pleasant and soft to the touch.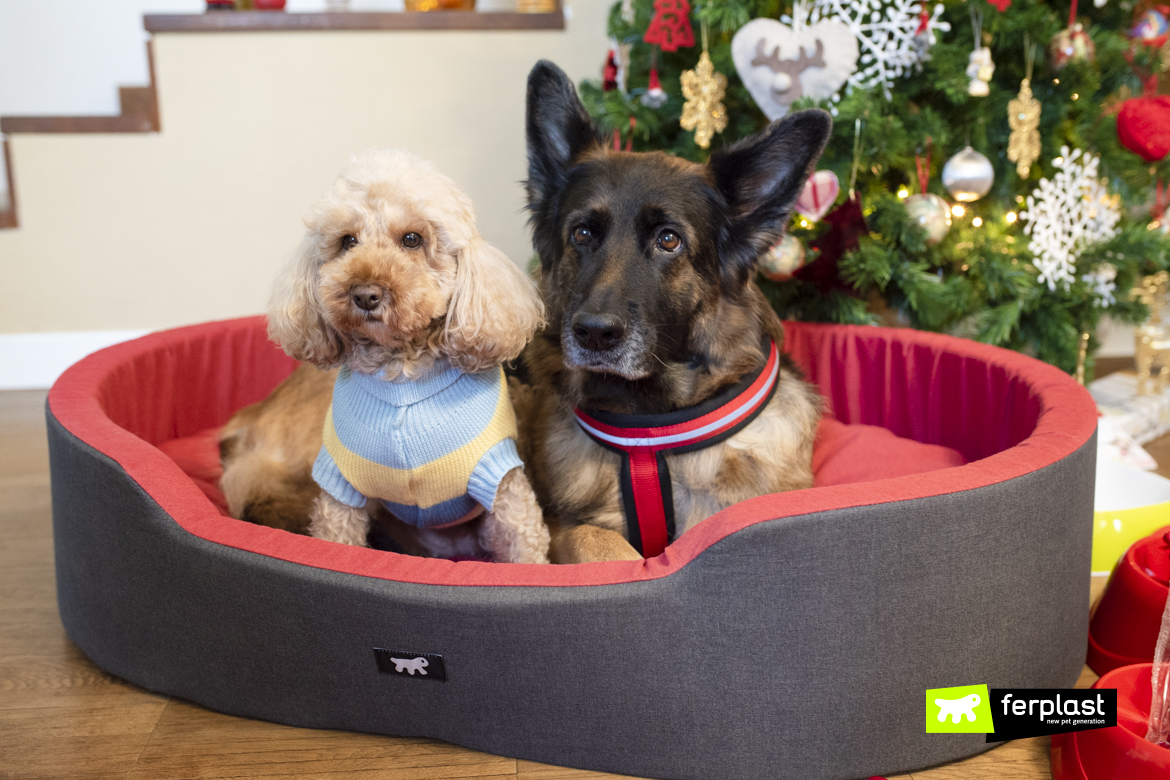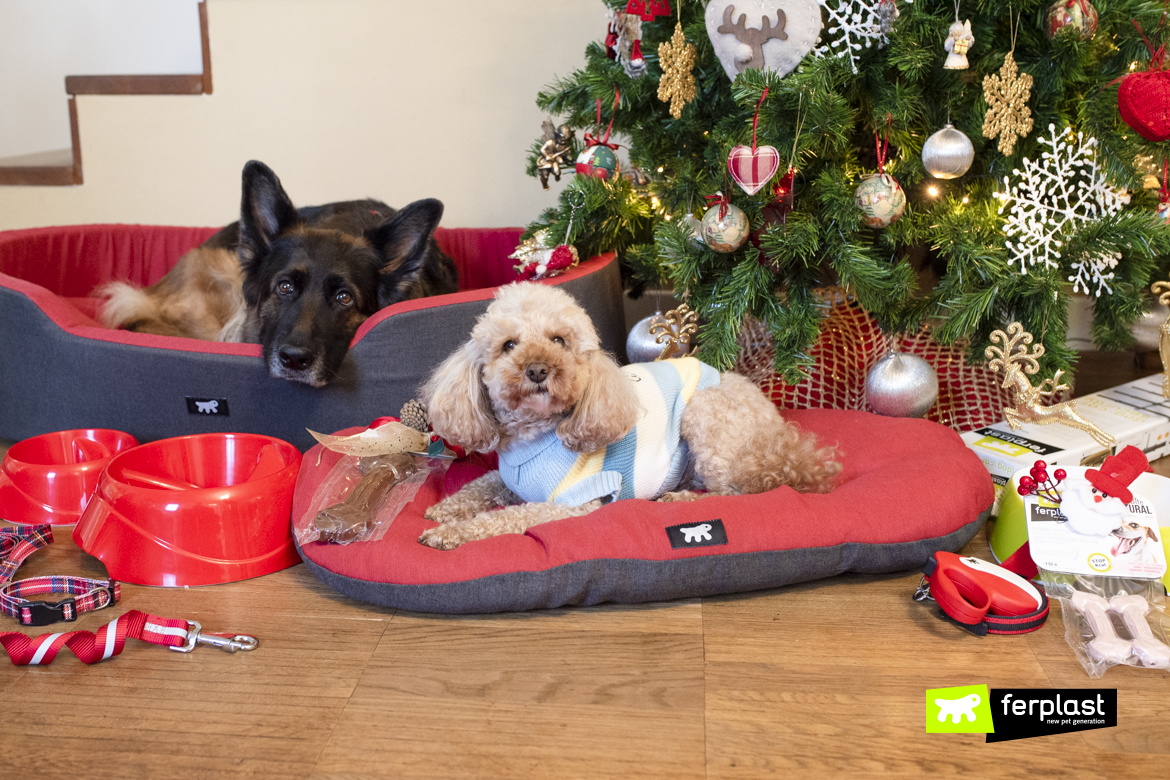 Do not make impulse purchases, of poor quality and that have no future, but prefer accessories that will last a long time and that therefore will have a history. The dog will be affectionate and will not be able to do without it anymore. An example of Christmas gift of this type could be the food and water bowl. An accessory always useful and easy to maintain, such as Magnus Slow that thanks to its particular shape helps your furry friend not to eat with too much greed!

Moments all together
Another thing that dogs love to go crazy is the attention of its owner! Spoil him with a cookie, take him with you to go for a ride, play with him, cuddle him, take some time to hug him and keep him close. Make him understand how much you love him…there is no greater manifestation of love for the dog than to make him feel your constant presence at his side, perhaps under the light of the beautiful Christmas tree!
If on Christmas day there are too many people in the house (especially if he is not familiar with these), it can happen that your dog feels uncomfortable because he feels that his space is invaded. Protect him by preparing a corner of the house all for him, where he can rest easy and take refuge when he needs it.
Do not leave him at home alone, take advantage of the celebration days to organize a pet friendly holiday: take him on a skiing holiday with you, there are many facilities equipped that can host even your four-legged friends, you will see how grateful he will be!