Christmas is just around the corner and, even if this year it will be different from the others, you can keep the festive atmosphere alive by giving a little something to the people you love. For doglovers, we have prepared a list of nice and cheap gifts. You will make a great impression by spending less than 30 euros!
What are the Christmas gifts under 30 euros? Here is our #FerplastGifts list for dogs!
Leash for dogs under 30 euros
A gift that combines business with pleasure, the leash-harness or leash-collar set, to show off during those few but essential walks.
A great leash, ideal for dogs of all sizes, is Daytona Gummy Matic: equipped with nylon and rubber webbing, able to guarantee durability, high grip and great strength. It features an innovative automatic carabiner with a magnetic mechanism that attaches / releases with a simple click.
PRICE € 15,50
Among the most versatile harness models to combine with the leash is Nikita, super light, made of breathable nylon that ensures maximum comfort for Fido. Thanks to its special padding it can be safely used in all weather conditions, even on humid rainy days. Available in black, blue and red, so you can choose according to the color of the dog's fur. If you want to keep the Christmas mood, opt for the red one!
PRICE 12 €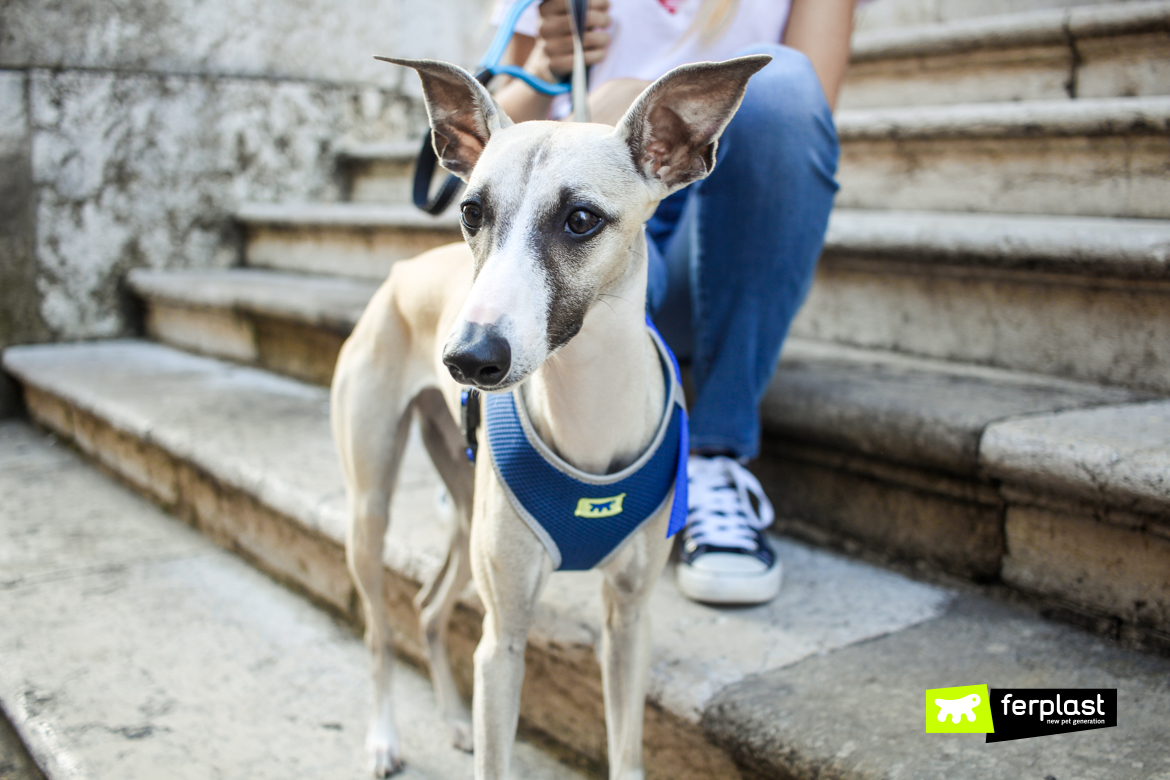 If you are part of the collars team here we are! We offer you the collar for dogs Ergocomfort Linear, with a soft padding on the entire circumference to ensure maximum comfort for the furry dog. It's very easy to wear thanks to the patented closure system with micro adjustment, which make it perfectly adapted to the size of the dog.
PRICE 17,30 €
Dog toys under 30 euros
What is Christmas without a funny toy For your faithful four-legged friend, try one of the interactive toys from the Clever & Happy line by Ferplast, such as Trea and Duo. They will set Fido's instinct and nose in motion. Without ever losing sight of the main objective: having a great time!
Try to hide dome biscuits inside the special holes, then close the sliding doors. He will smell the scent of his favorite food and will immediately start playing!
PRICE STARTING FROM € 20.90
Dog hygiene
If you love your dog, take care of his hygiene. During the holidays you'll have more time to pamper him!
When it comes to teeth and mouth, choose a Goodbite Natural chew toy by Ferplast in a bone shape, in ham, chicken and salmon flavor. These toys are fun and will help keeping your dog's teeth healthy and strong.
PRICE € 4.50
A beautiful shiny fur is synonymous of a healthy dog! You don't want Fido to show up all messy at Christmas lunch, do you? With a few euros you can buy a combined brush, with one side made of soft bristles and one with stainless steel pins, to eliminate knots and impurities.
PRICE 10 €
Cushions for dogs under 30 euros
To make Christmas day even more magical and evocative, your dog absolutely needs a new bed.
If Fido loves to sleep on the armchair or spends hours on the sofa, the blanket Logan is an essential, lightly padded and reversible mat, with one side in velvet, ideal for cold winter days, and one in fabric with a tweed texture.
PRICE € 15.90
If instead the dog prefers to lay on his own beds, the Siesta Deluxe model is perfect for him. It's made of solid thermoplastic resin and has a rounded shape. Really comfortable thanks to the high edges and the lowered front side with practical chin rest base. To make it even more welcoming, add a cushion.
PRICE € 11.60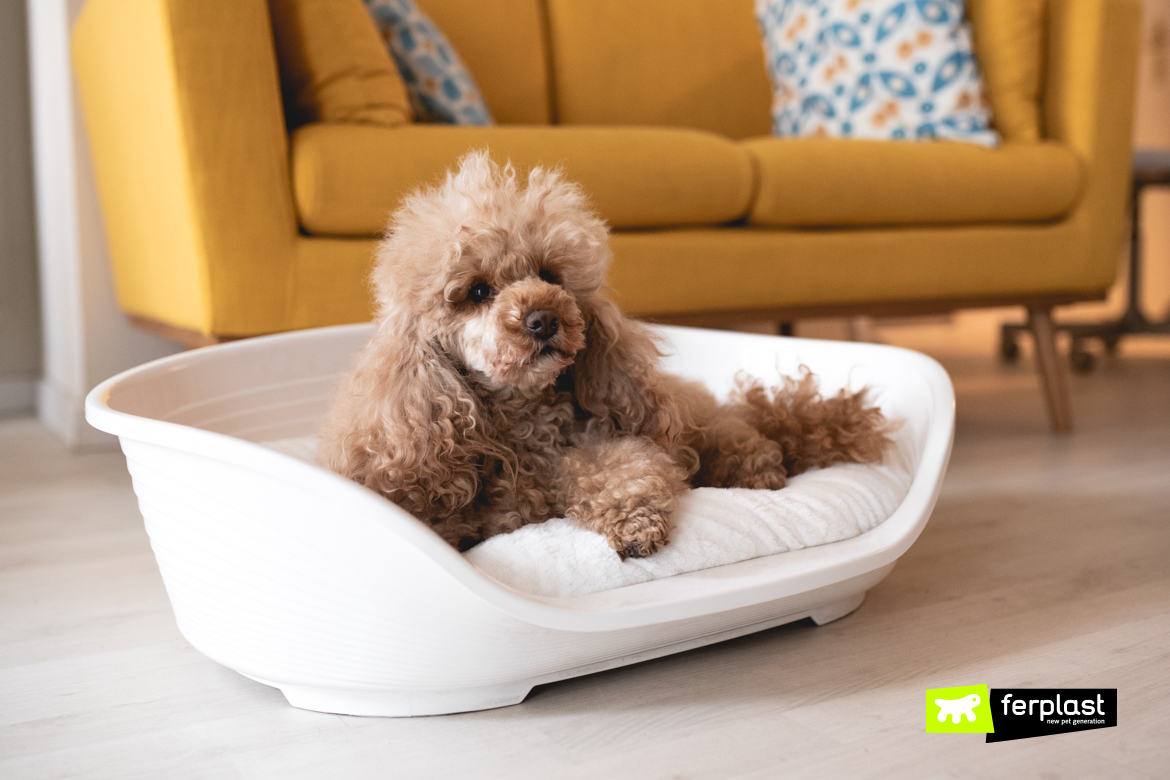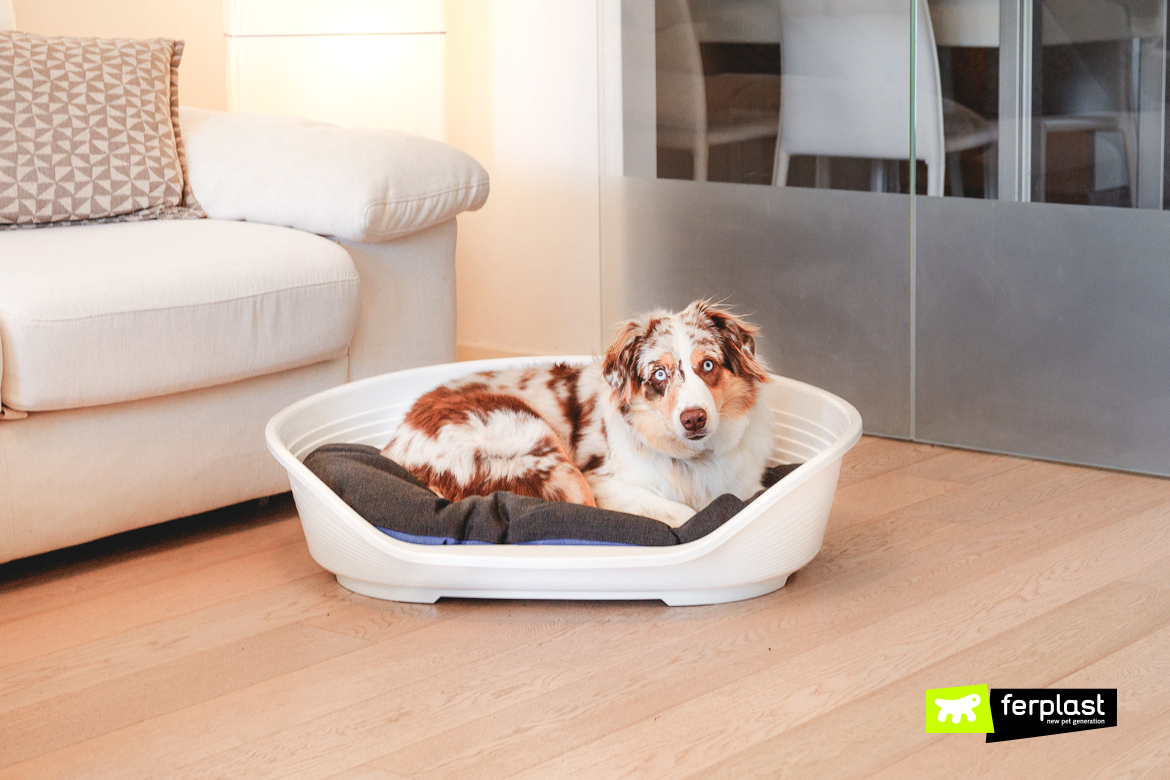 Have you found the perfect idea by reading our #FerplastGifts list? Remember that it doesn't take much to amaze your four-legged friend.