We've mentioned again and again the fact that our cushions can be used as home décor objects, as they are perfectly in line with the countless current trends in interior design. But we're talking about more than just little sofas and bowls: if you have friendly birds instead of cats and dogs, even better! Their cages can become beautiful design items to decorate your home, turning it into a romantic and sophisticated place.
Large, small, cylinder-shaped or rectangular, each birdcage model can successfully decorate your entrance hall, your living room and even your home office. They're perfect either in eclectically decorated, slightly vintage rooms or in Scandinavian-inspired homes. Some use them as decorative objects, with no bird inside.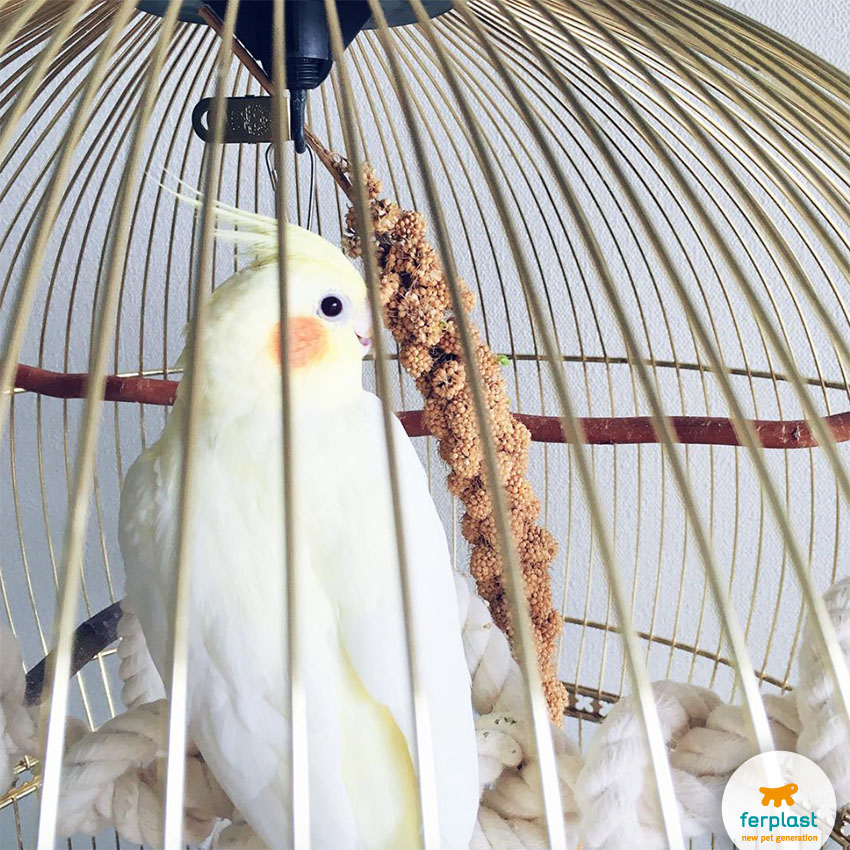 In a Nordic home, like the one in our pictures, white reigns supreme. Very popular in Scandinavian homes because it brightens any environment, it's usually associated to light-coloured wood. What material is a good match for wood? Steel – or brass, for those who love to dare.
Considering the triumphal return of brass as a material used in decorative items, the choice of a cage for our canary, cockatiel or parakeet can focus on Ferplast's Bali Brass, made of brass metallic mesh, to add a new light and a touch of extravagance to your room, just because. The effect is amplified by green plants placed next to the cage, to highlight the metal and make colours look brighter.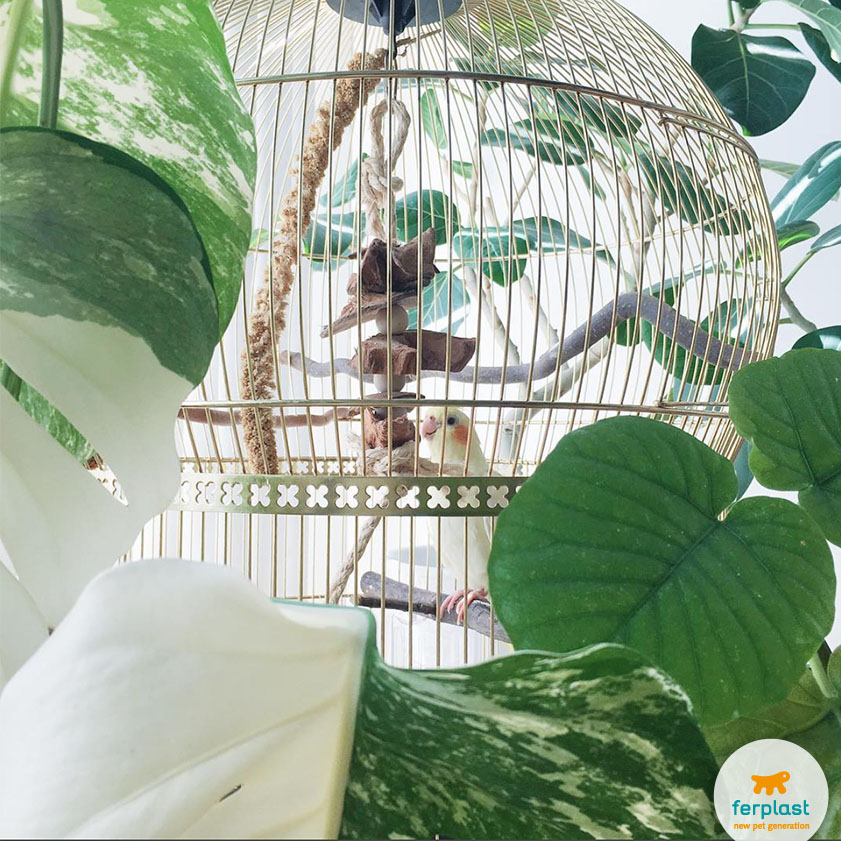 If your place is not very roomy, Bali is the perfect cage: round, with a refined, vaguely Eastern style, it's medium-sized and doesn't take up too much space. This version comes with a hood on the roof for hooking purposes, and is sold fully accessorised. To wrap it up, the luminosity of the metal mesh is a perfect match for the black background and details. A veritable jewel!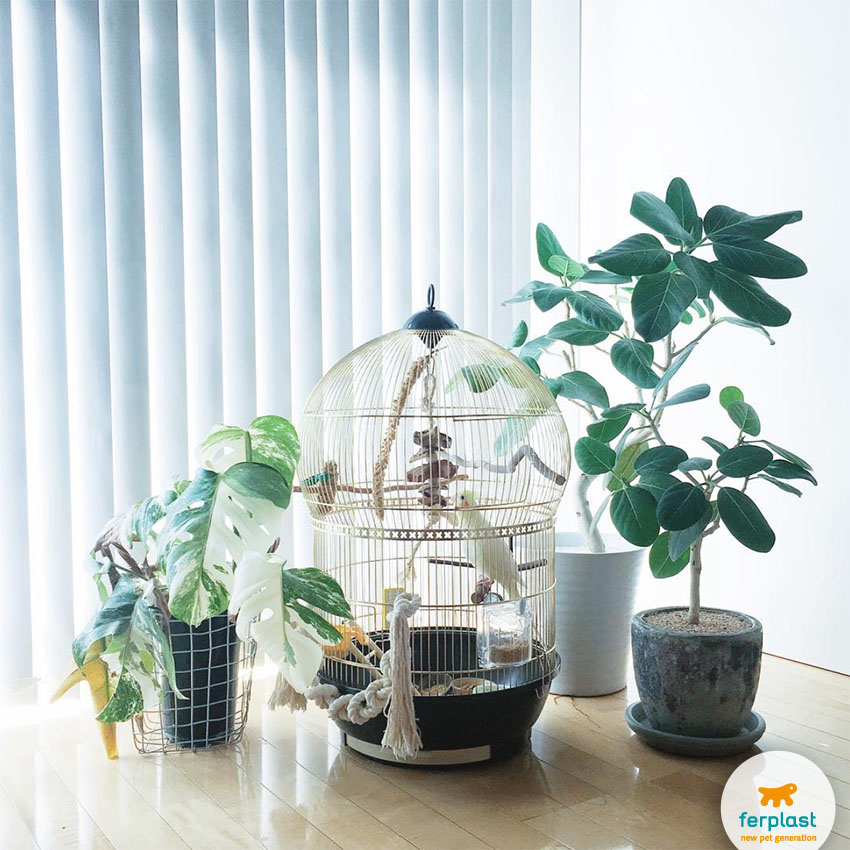 Of course, in addition to being interesting decorative objects, these little cages must also be a safe and comfortable haven for your birdies. Our Bali is particularly sturdy and "beak-proof": the mesh is very resistant and all its accessories (swing, mirror, drinking spout and eating trough) are made of top-quality materials.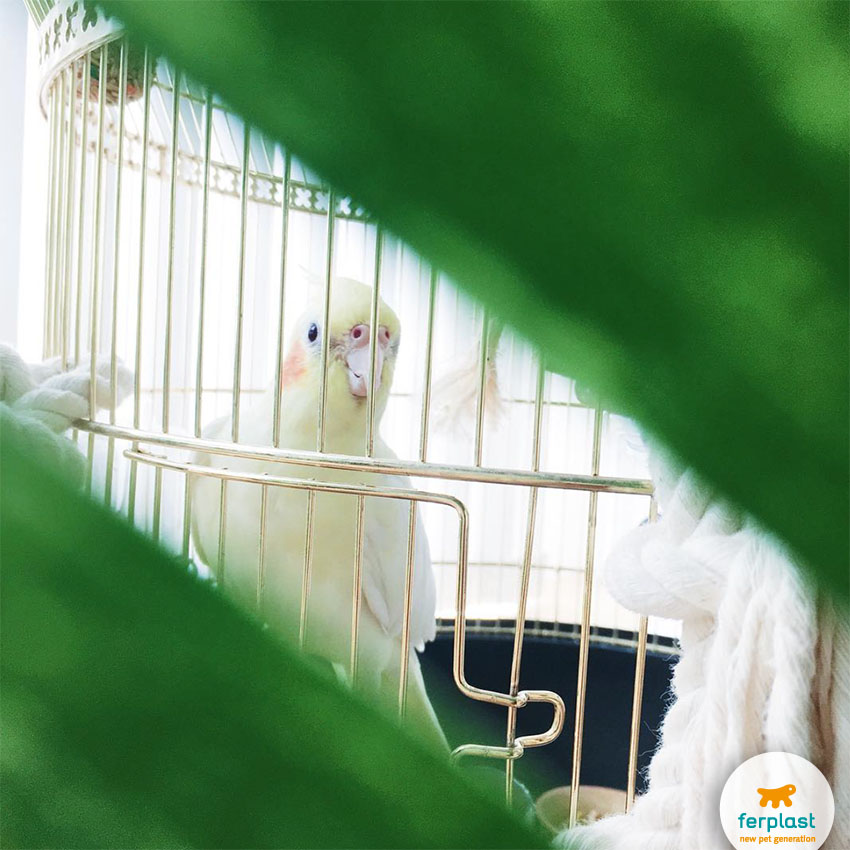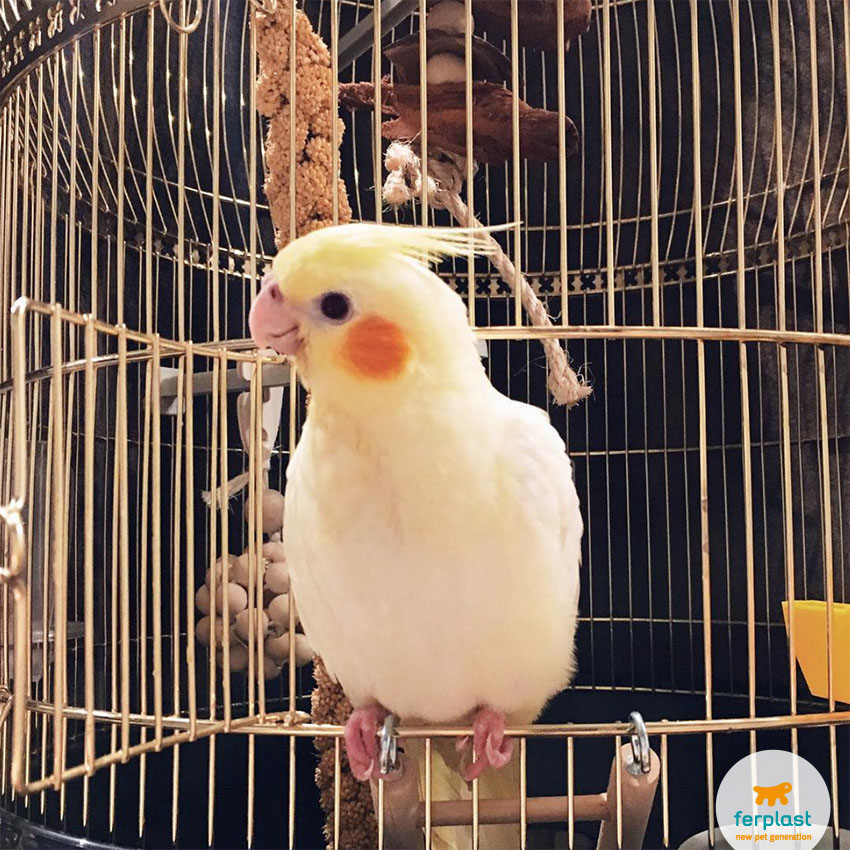 Who would have thought that a birdcage could blend this perfectly with your décor? To make it even better, when the weather is mild Bali is the perfect idea to add colour to gardens and balconies.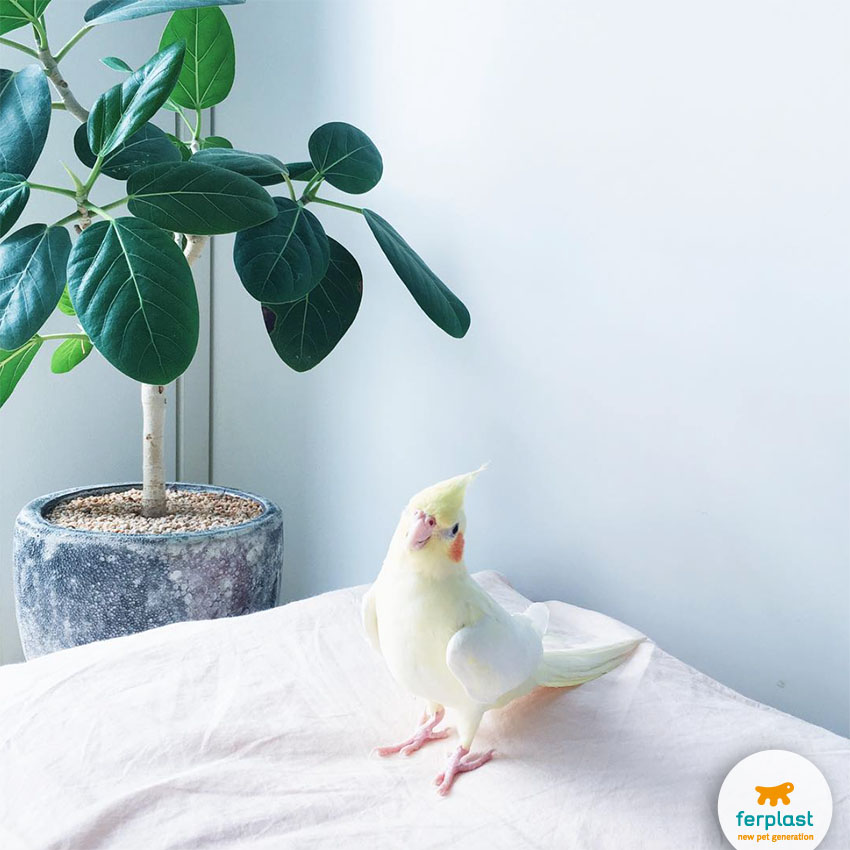 Foto tratte da Instagram – ph. credits Funiochi