When travelling, whether by the sea or up in the mountains, you never know what outdoor games to play with your dog?
Here are some ideas to make sure your pet never gets bored!
Frisbee
The Frisbee is one of the most popular toys for our beloved four-legged friends. Whether on a camping trip, at the beach or in the mountains, it is perfect for entertaining your puppy. In addition to this, it fits easily into a suitcase and takes up very little space.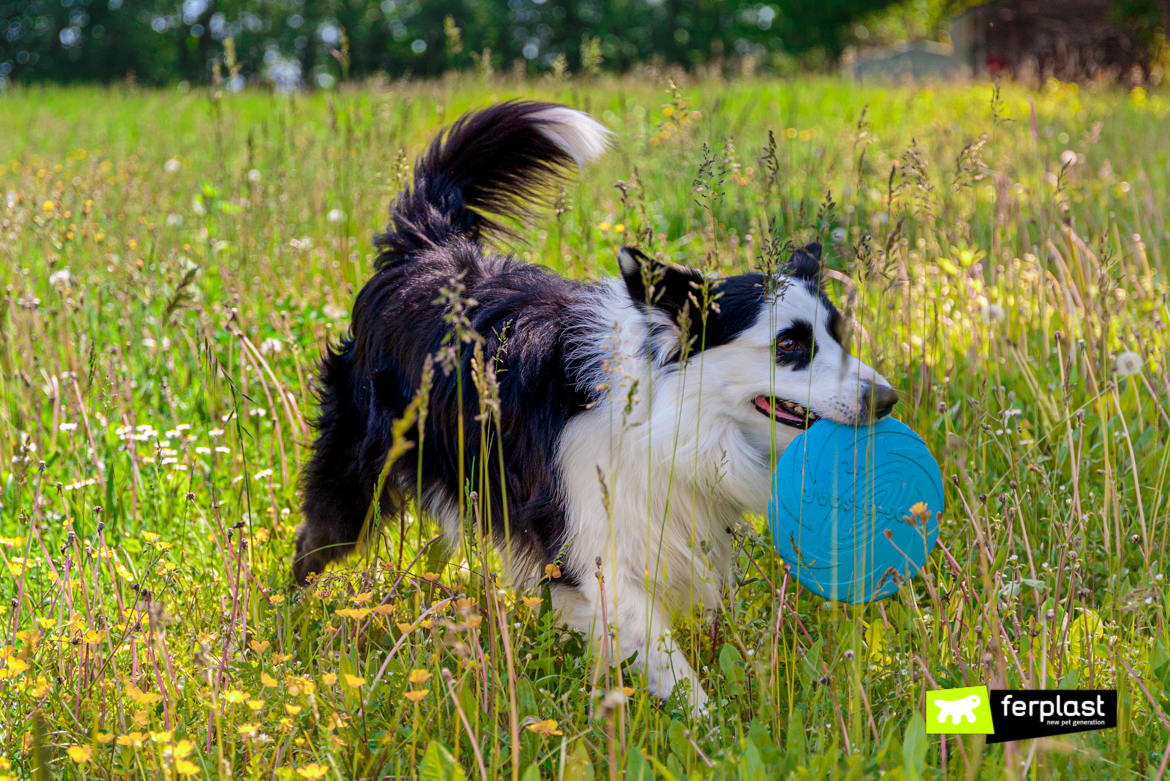 In our selection of toys, we find the entertaining Frisbee PA 6095, which, besides being fun, is also perfect for training and improving the animal's speed, reflexes and endurance.
Throw and Fetch
Throw and fetch is one of the most popular exercises in the animal's training phase. In this case, play is used to teach the dog to retrieve. The reason for this is that education must never be coercive, but instead, must be stimulating for our pet.
Therefore, the game consists precisely of throwing the ball or an object to our four-legged friend, who then has to bring it back to us. The best trick for teaching this game is to carry two identical balls. You have to throw the first ball and, when the dog has brought it back, throw the second one. In this way, the dog will immediately come back for the other ball and learn to trust you.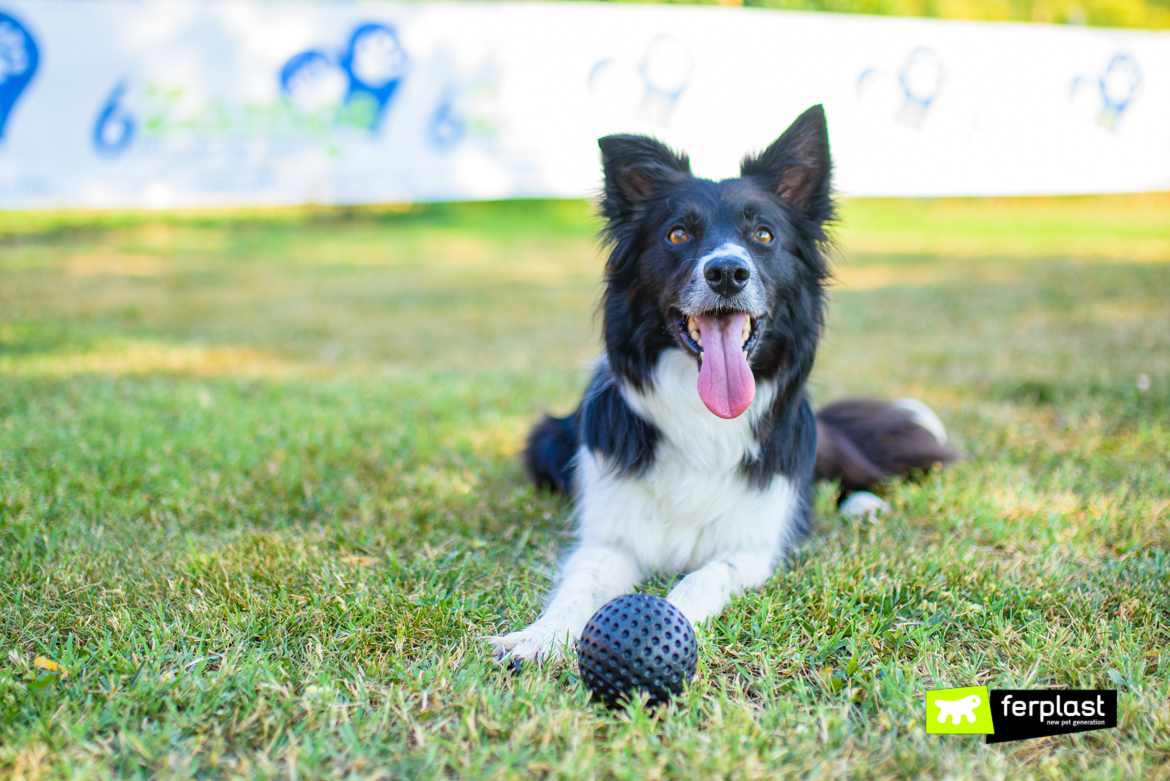 For this type of game, our Chewa Boing ball is ideal! It is bouncy and super fun and attracts the animal's attention. In addition, it is super-light and ideal for throwing and fetching, without the risk of bruising people, animals or things. 
Last but not least, it floats in water and can therefore also be taken to the beach or swimming pool! 
To stimulate throwing and fetching, Game PA 6091 is also perfect because it allows you to throw the ball to the animal and pick it up without having to bend over or get your hands dirty. In fact, it includes a bat, with a comfortable grip, and two balls: a tennis ball and a flashing ball. 
Hide-and-seek 
The game of hide-and-seek is also really popular with our four-legged friends. 
Exactly like the normal hide-and-seek we all know, it is played by hiding behind trees and bushes and then being found by the pet, thanks to its sense of smell. 
If it becomes necessary, you can also make some noise to be found more easily.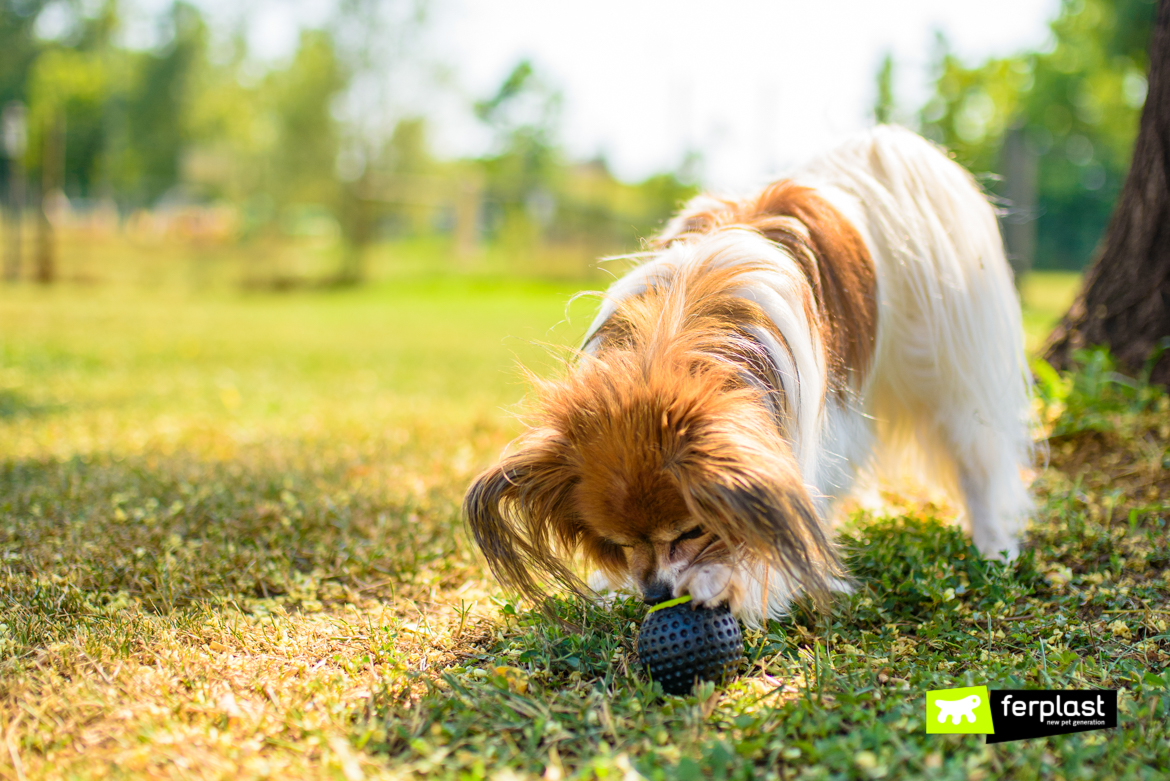 An alternative to classic hide-and-seek is to hide Chewa Boing Dispenser, a ball that can hold kibble. In fact, thanks to its size, it is perfect for hiding behind a shrub or other objects and, in addition to the game, the pet will also find a tasty surprise!
Skill game
If you want to try something different from the traditional toys, skill games are ideal to keep your pet from getting bored!
Duo, for example, stimulates the animal's predatory instinct, forcing it to eat more slowly. It is equipped with fun hiding places for kibble, which can be closed with special lids. Because of it, the animal will have to move them with its paws to discover the food hidden inside. 
This way he will have lots of fun finding the tasty morsels!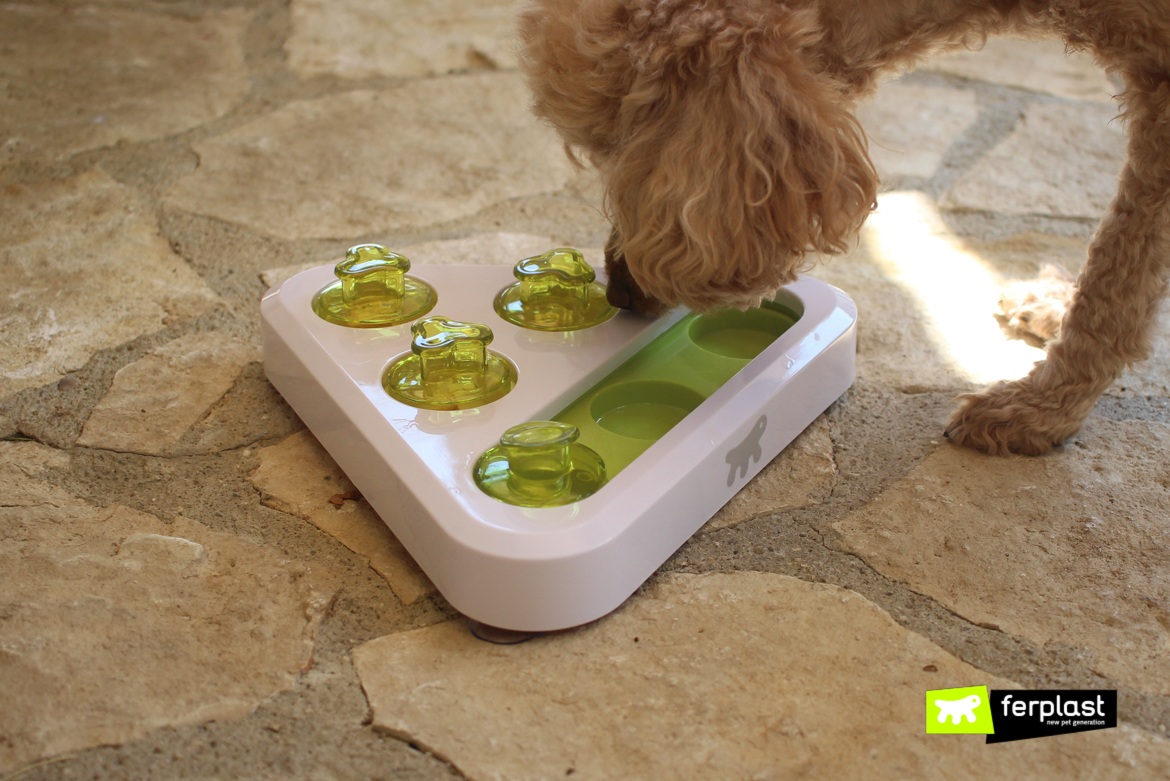 Trea, which is also part of the Clever & Happy range of skill games, has a similar function and encourages not only the pet's physical activity, but also its mental activity. 
Why should yopu not stimulate your furry friend's curiosity and dexterity, even on holiday? Remember! Happy pet = happy pet parent!