Every summer is dominated by a fad, be it a song, a fashion trend, a choreography, a challenge or even a place where everyone decides to spend their holidays. We at Ferplast have also drawn up a personal ranking of the most popular Ferplast accessories among our fans in the summer of 2020. Read the "Instagram Favorites" section to discover them all!
Puller, the summer game
Lightweight, safe, odorless and floating, Puller has all the credentials to win hands down first place in the summer 2020 games category for four-legged friends! Perfect to always carry with you, not bulky and also ideal for training in the water and to improve the speed and agility of the dog. So versatile that some of our furry customers also use it as a decoration, like a necklace!
Harnesses for cats to leave the house safely!
Until recently, the idea of putting a cat on a leash was unthinkable, but this conviction has finally been cleared. Far from it, today it has become the best solution for those who live in an apartment, without a garden, and want to let their cat explore the world! For many cats who spend many hours of the day at home, going out is a time of great fun and having them wear a soft and comfortable harness is the safest way to enjoy a walk outdoors. Look at how many kittens have chosen Ferplast harnesses, both for a ride in the park, in the hills and at the sea!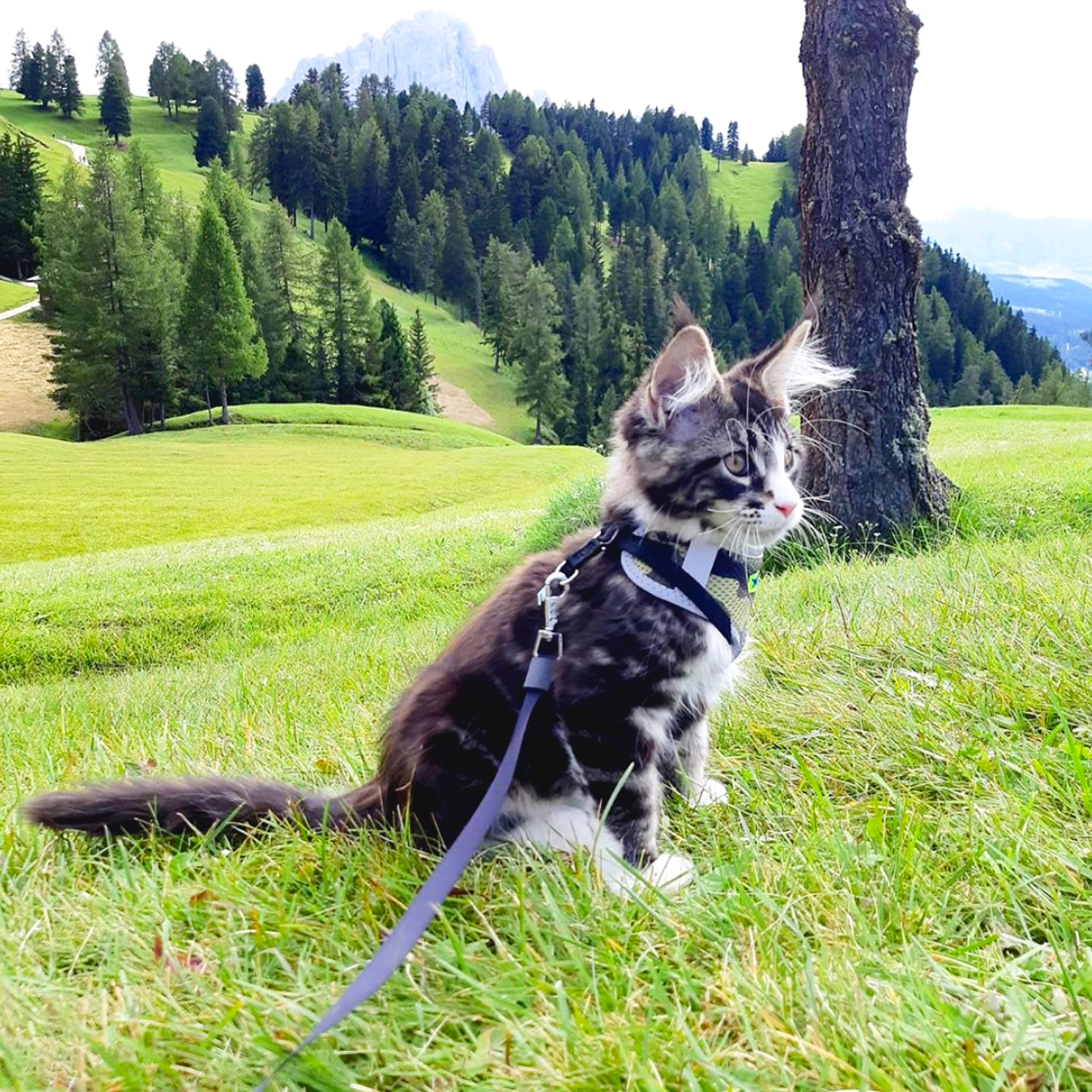 @felpato2020
Goodbite Natural, the most delicious chewing toys

The dog's health also depends on its dental hygiene, we were pleasantly impressed by how our four-legged fans (and their parents, of course!) Are attentive to the care of their teeth. A Ferplast product that we have often seen tagged on Instagram photos and videos was the Goodbite Natural chew toy! These games, in addition to cleaning the gums and removing any dirt stuck between the teeth, are a real source of fun for the dog. By biting an object, the animal is able to develop a certain confidence and finds a diversion in moments of solitude! Here is a roundup of the most representative photos, judging by the look of the furry ones they must be irresistible!
What were your summer hits? Continue to follow us and send us your photos and souvenir videos on Instagram!