Taking the dog out for a good walk is one of the wonderful, and healthy, things we can do for them and ourselves. But before we head out onto the city streets or into the woods we need to equip Rex with a harness and lead set that is comfortable and designed specifically for him, so that the walk will be a safe and pleasant one. And all the better if the set is nice and colourful too!
Many people feel that a harness is a good alternative to a dog collar because its shape is more comfortable, especially if the dog has something of a delicate neck. Not only, we all know how hard it is to control out four-legged buddy when he meets up with his friends, or enemies, and a harness makes it easier to hold him back and lead him to where we want him to go. It also ensures that the dog won't exert all his strength on the neck area.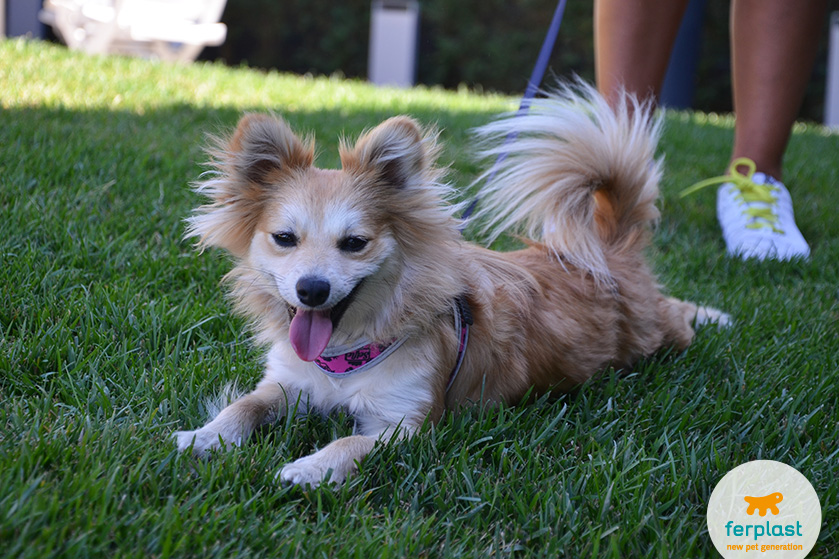 Ferplast's Agila harness, thanks to its ergonomic shape, was designed to ensure maximum comfort for the dog and a perfect fit on all sorts of body types.
If your dog is one of those that tries to get out of being put into any sort of harness or other accessory, and if it takes a long time to get him into one, then this is the model for you! It has a closure system with a double micro-adjustment, an original Ferplast patent, that in just a few quick and simple moves will wrap itself safely around your dog, even if he is especially hard to control sometimes.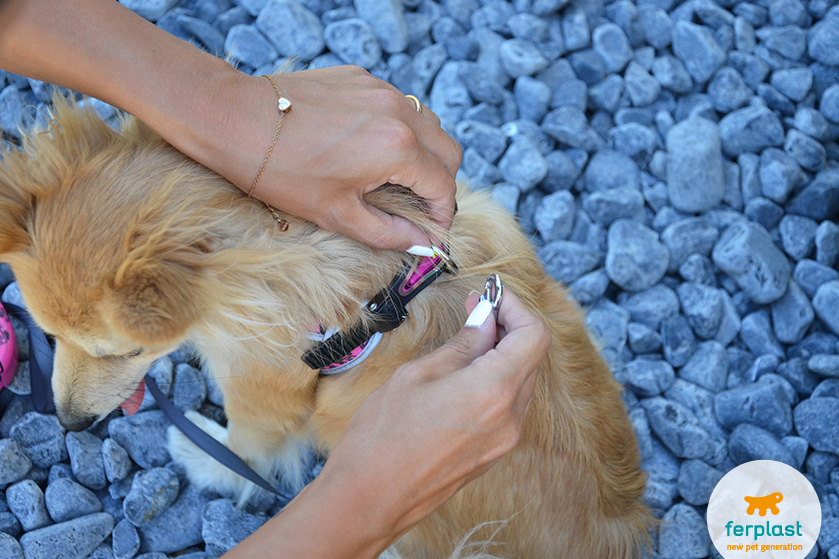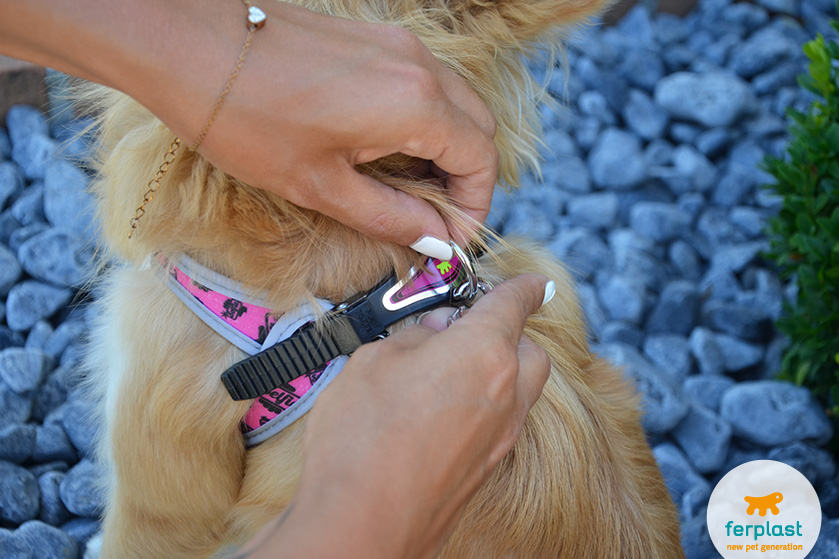 The Agila harness comes in a variety of bright colours, but the real 2016 novelty – which includes Agila Smile and Agila Selfie – is the original patterns they come in. The first one is black with fun yellow emoticons, while the latter is fuchsia with black patterns especially designed for the more vain dog that loves to be photographed. And just to be even more Glam on walks, you can combine the harness with an Amigo lead, the unique model with changeable covers. Ferplast has designed an array of new decorations for this season, like the one with the smilies, teddy bears, donuts, the jeans one and the camouflage model. There's really something here for everyone!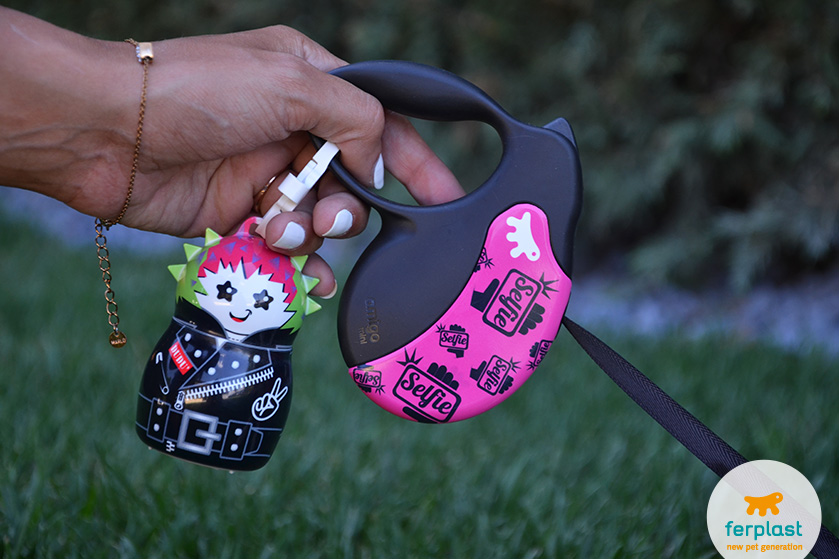 And seeing as summer has finally arrived and the weather allows it, it's a good idea to walk the dog after sundown. But please be careful! You need to be very visible, and for this reason Agila comes equipped with reflective inserts to make sure you and the dog are always safe and visible even when it's dark out.
Dressed in an Agila harness, your dog is certain to make a really cool impression!