Autumn has arrived and we at Ferplast have come up with some ideas on how to best face the challenges of this special season. Here are some ideas for accessories for small dogs that will add a lively splash of colour to your Autumn!
When the temperatures start to drop it's wonderful to just cuddle up on the sofa under a nice blanket and enjoy a cup of tea. Well, don't forget that even your dog – no matter how lively – also loves the warmth of the home, which is why getting him a nice new soft doggie bed in which to nap to his heart's delight is always be greatly appreciated.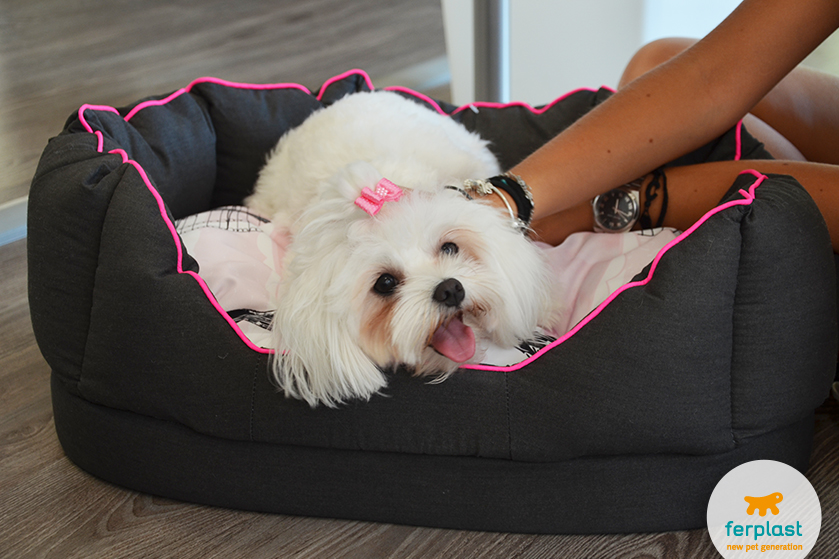 And if it's not exactly a doggie bed, it can be a fluffy cushion, even double sided like the Relax F model, which has one side made with a fabric that is perfect for summer napping and the other with a soft plush to keep puppy nice and warm, especially when he's all curled up at your feet on those cooler Autumn afternoons.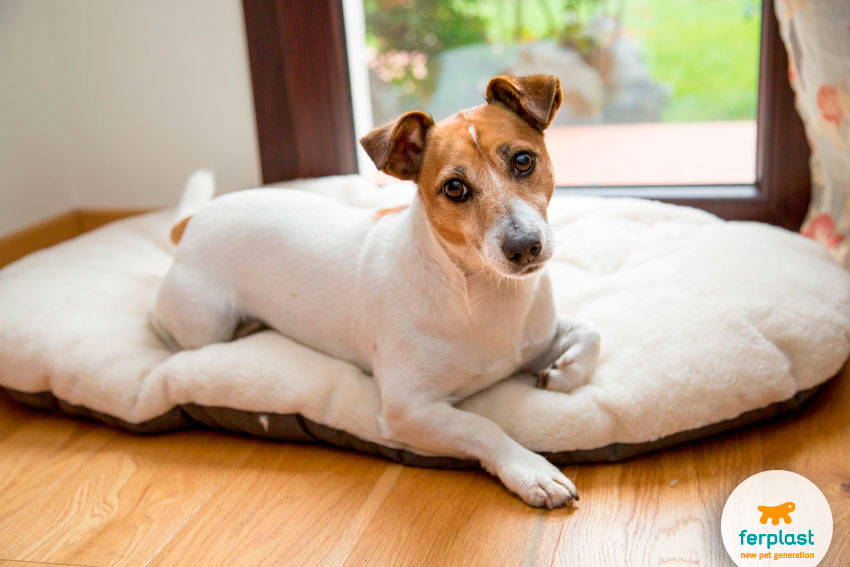 Those of you who love modern design and style, those of you who carefully choose the items you decorate your house with will love Maki food dishes. Thanks to their stylish Japanese design, your dog's eating area is no longer one to be hidden away, but one you can be proud of as it fits in with your home décor. Why not take advantage of the change in season to change your interior design as well?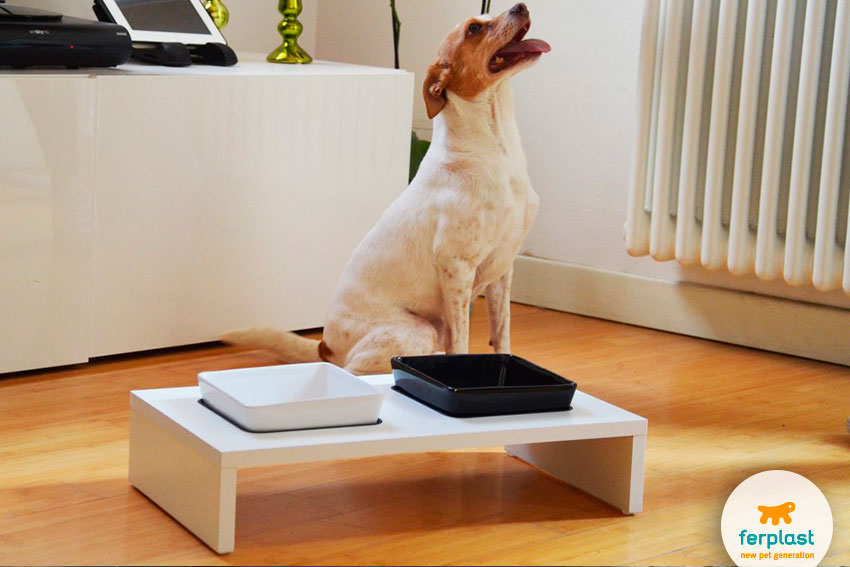 We all know that cooler temperatures do nothing to cool down your dog's desire to go out for its daily walk, and so let's renovate its wardrobe by changing the look of your dog's lead. Amigo is the automatic lead that is ideal for walks and, thanks to its many interchangeable covers, it can be different every time we go out. It's the perfect solution for all of you who like every detail tended to, and who want a look with a bit of special flair each time.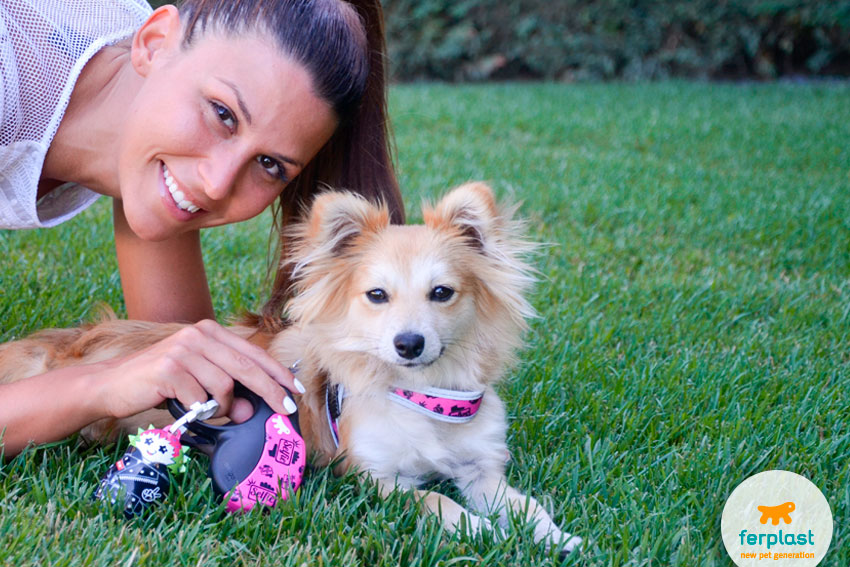 Rain does not put the more intrepid of four-legged buddies off and bad weather is no longer a problem when you go out for a walk as the seasons change. You just put the practical water-proof cape on your dog and off you go! The Raincoat model, with its transparent body and trendy camouflage trim, is always right in step with the latest fashion!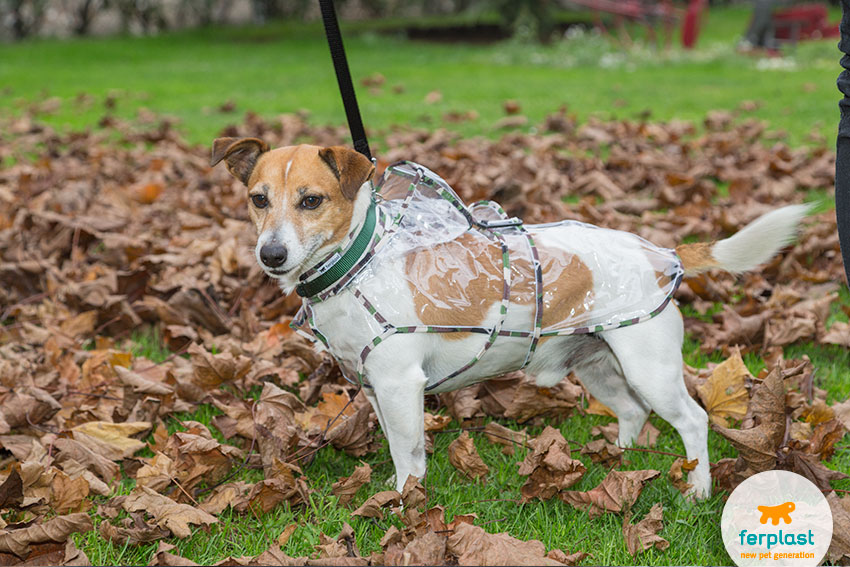 The With-Me dog bag is ideal for puppies and small dogs who want to be by our sides but prefer not to go on long walks, and it too is always in style. Available in a wide range of colours, it is made of a special type of rubber that is very easy to wash. The Winter version even has a soft warm lining that can be removed and washed (30°C). It can be bought as an optional and fits into the With-Me base model.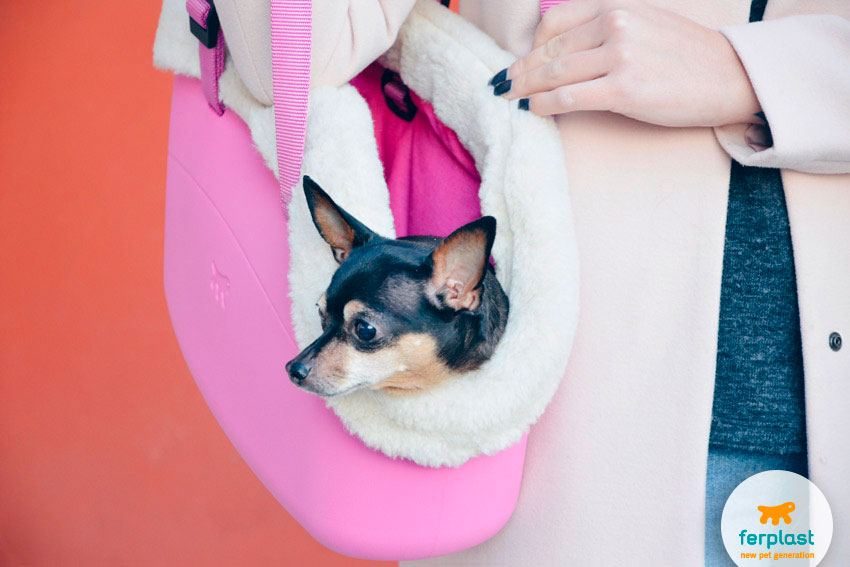 And car trips? That's not a problem either, even in colder temperatures. The Pet Thermal Mat is a special dog rug designed for use in the car. It gives off controlled therapeutic heat so that the dog is always warm and cosy. All you have to do is plug it into the dashboard's electrical outlet (the lighter), put it in the carrier and cover it with a blanket or a cushion, or place it directly on the seat.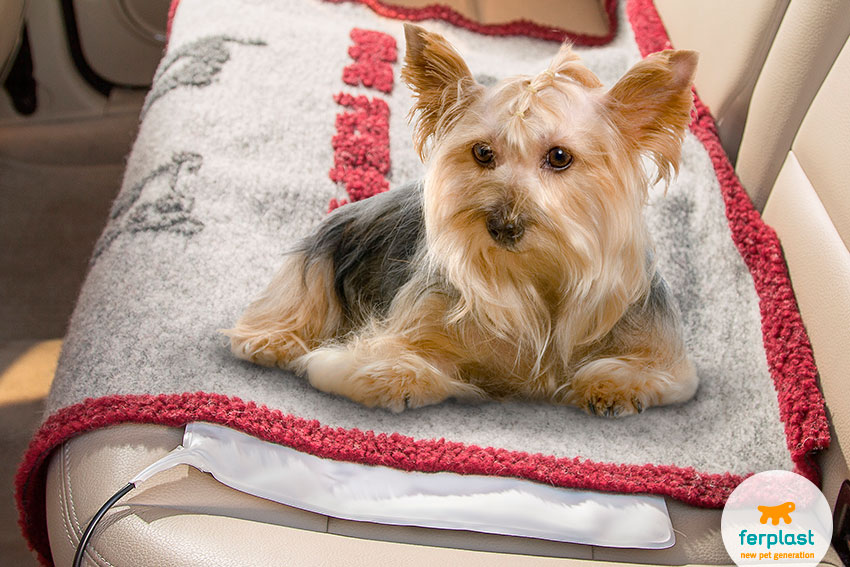 At Ferplast, the key to Autumn is style, colour and comfort!