Just like interior design, aquarium design is also characterised by trends and ideas that can be borrowed to give your fish tank a new look. If you are searching for a new look not just for your living room but also for the aquatic habitat of your fish friends, here are some really interesting and trendy ideas. What's our favourite trend of the moment? The Zen style aquarium.
The first thing to do before purchasing an aquarium is to learn the basics. For example, it must be placed in a very precise location, it must have sufficient lighting and it must be equipped with good filters for purifying the water, but you can always go wild with the decoration of the tank bottom and spaces.
You can decorate the bottom of the tank in thousands of different ways: with coloured pebbles, plants and uniquely shaped objects. One solution that is growing in popularity is decorating an aquarium like a Zen garden. This includes a fair number of different plants, pieces of wood and rocks: elements that once assembled and organized help recreate Oriental harmony inside a tank housing small fish.
A true advocate of this style is the Japanese aquarium lover Takashi Amano. His aquarium spaces, created using real aquatic plants, are underwater recreations of natural landscapes. They are considered by many to be true works of art!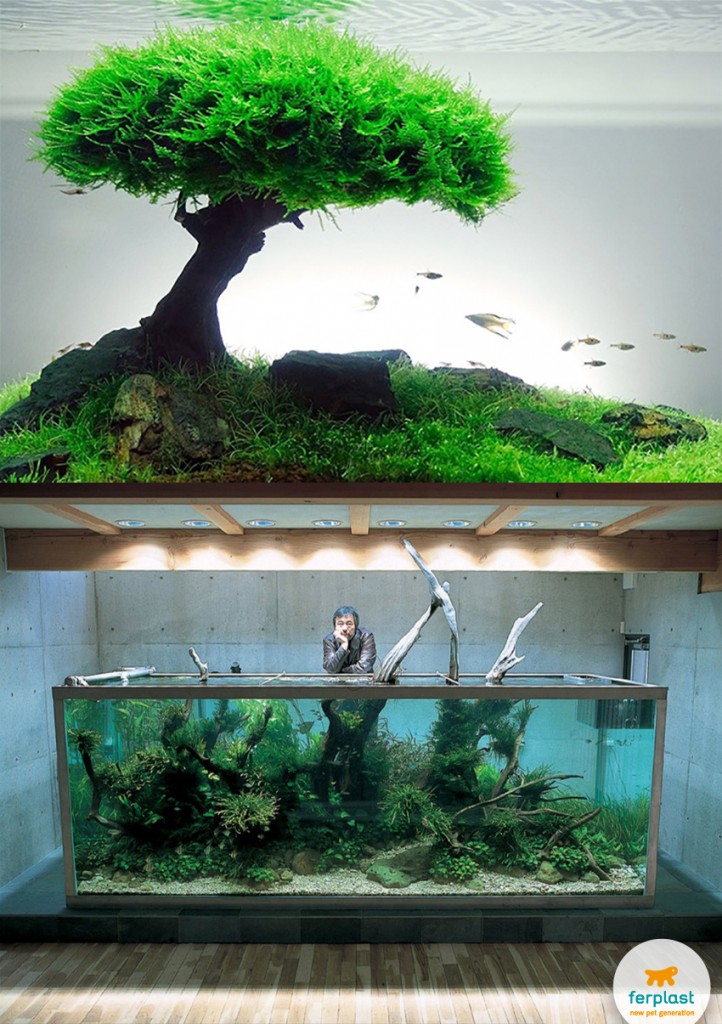 So, to create a Zen aquarium you will need luxuriant greenery to position along the bottom of the aquarium and 2-3 rocks to serve as a natural support for the plants. You need to prep the bottom of the tank with about 5-10 cm of earth in which you will later plant your vegetation. Once this is done, position the rocks, making sure they are not set too close together. Next, proceed with the planting. This type of aquarium does not "foresees" the presence of different fish species, hence it is best to choose only some shoaling fish. The living room is one of the home spaces most suitable to an aquarium, but remember to keep it away from sources of heat.
We are well aware that decorating an aquarium with live plants can be complex and above all, very time consuming hence, we can also suggest a valid alternative: you can recreate a similar environment using a glass aquarium of any size (obviously the larger the tank, the greater the visual impact it will have) and an abundance of artificial plants.
Ferplast aquariums of the Dubai line, for example, are made of glass and already include all the accessories such as the filter and lighting. Hence, all you will need to create a Zen garden in your aquarium is some good replicas of aquatic plants and resin aquarium rocks, which already have holes and internal cavities that make them appear very natural. Much simpler upkeep for a remarkable final effect!