Did you know that dogs snore just like humans? If you have one at home, you've certainly noticed it. It's quite silly, but sometimes the reason why your dog snores can be related to health issues. Check out the best remedies to make her stop!
The main reasons why your dog snores:
1) ANATOMY OF THE AIRWAYS
There are breeds, the so-called brachycephalic ones, that tend to snore due to their physical characteristics – think of dogs with "squashed" snouts, such as pugs, bulldogs, boxers. This results in anomalies of the respiratory tract which are nearly impossible to solve. If this is the case of your dog, you'll have to get used to it!
2) ALLERGIES
In certain times of the year, dogs can suffer from allergies, to pollen, insect bites, dust… This may result in "stuffed snout", a remarkable respiratory difficulty that makes them snore like old engines. The same happens when they catch a cold.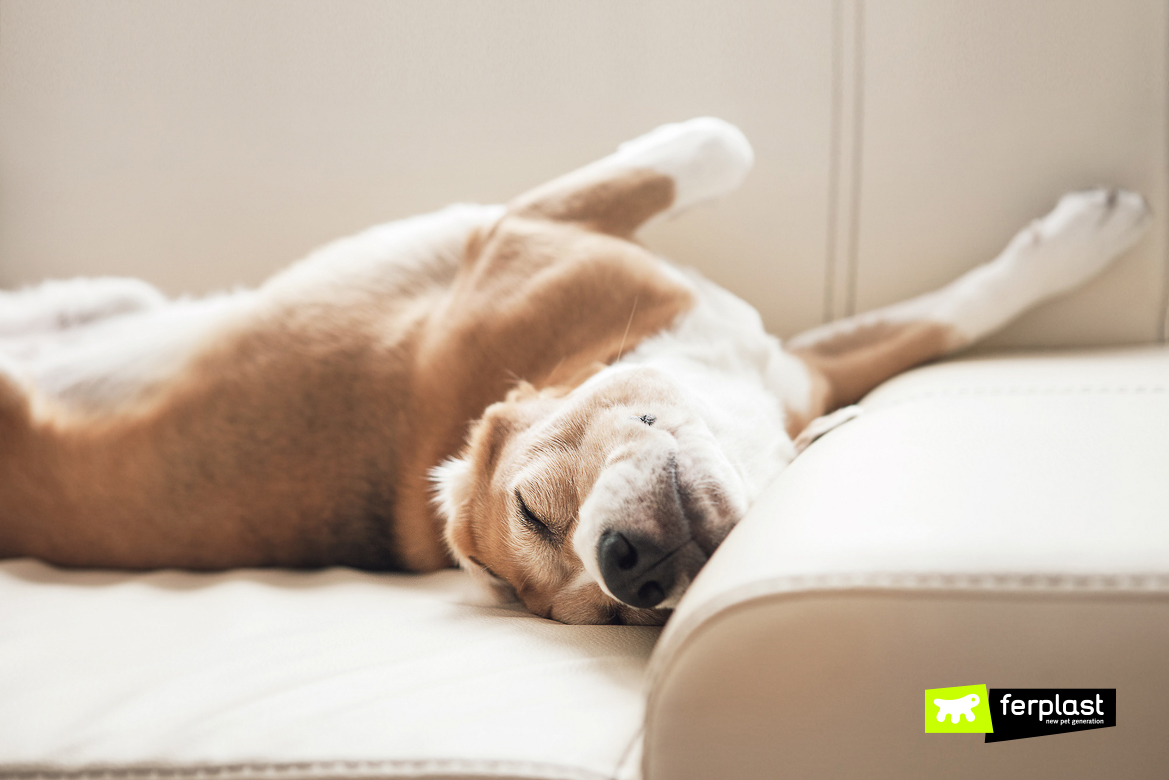 3) OBESITY
Keeping an eye on your dog's diet is important for her health and also to keep her from snoring at every nap. Obese or overweight dogs suffer from sleep apnoea and breath poorly because less oxygen is distributed.
4) PASSIVE SMOKING
Passive smoking can be very harmful to our furry friends. The effects of smoke are more or less the same as those observed in humans, which is why it's important to keep your dog away from smokers, or at least making sure they're not in the same room. Smoking can cause bronchitis, which would make your dog snore.
5) SLEEPING POSITION
The position in which your dog sleeps can cause her to snore. If, for instance, your dog sleeps with the belly up, she'll snore more than she would if she slept on her belly, due to the compression of the chest. To make sure you're helping her out, get her a comfortable cushion or sofa, and you'll see how calmly she'll rest – the best sleeping position will be adopted automatically!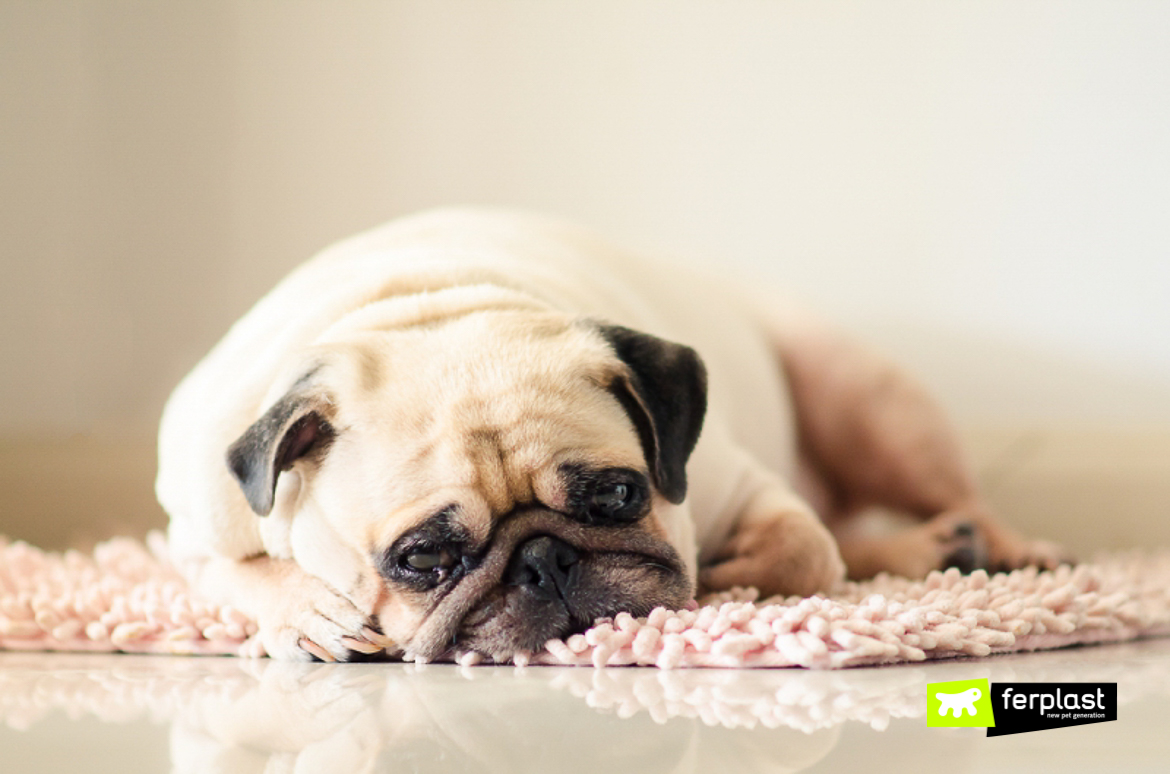 Keep in mind that it's important to distinguish cases in which it's ok for dogs to snore and when we should be concerned, as snoring could be the sign of a respiratory issue. If you're not sure, check with your dog's vet for a proper diagnosis!
What about you? Have you ever heard your dog snore?