While we put a concerted effort into keeping our dog's hair nice and clean, we often forget how important it is to see to his dental hygiene as well. If his teeth are not properly cared for they can cause not just classic bad breath, but very real health problems like tartar, plaque and periodontal disease.
Keeping dog's teeth clean is not some daunting task, it's actually quite simple and effective. Here are some pointers on how best to brush them.
To begin with, make sure you avoid giving your dog food that contains an elevated sugar content, it's best to feed him kibbles that are especially designed for canines and, of course, the occasional dog treats. Goodbite Natural Bones and Goodbite Natural Helix by Ferplast are not just very tasty chewable toys (they smell like beef, ham, chicken, cereals, lamb or salmon) but they are great tools in making sure your dog's chewing muscles, teeth and gums remain healthy and strong.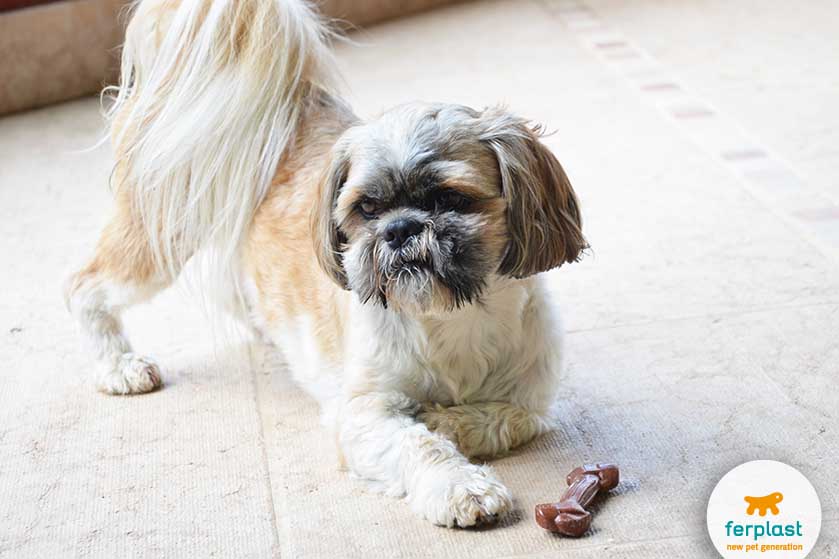 Ferplast Goodbite Natural, which look like yummy little toys just waiting to be gnawed on, reduce the formation of tartar and help strengthen teeth and gums without affecting his diet. Made of natural, non-toxic, biodegradable components that are carefully treated so that they are not metabolized by the dog, these treats are absolutely safe. They are not fattening, can be swallowed without harm, will not get moulds or microbes and have no 'Best By' date.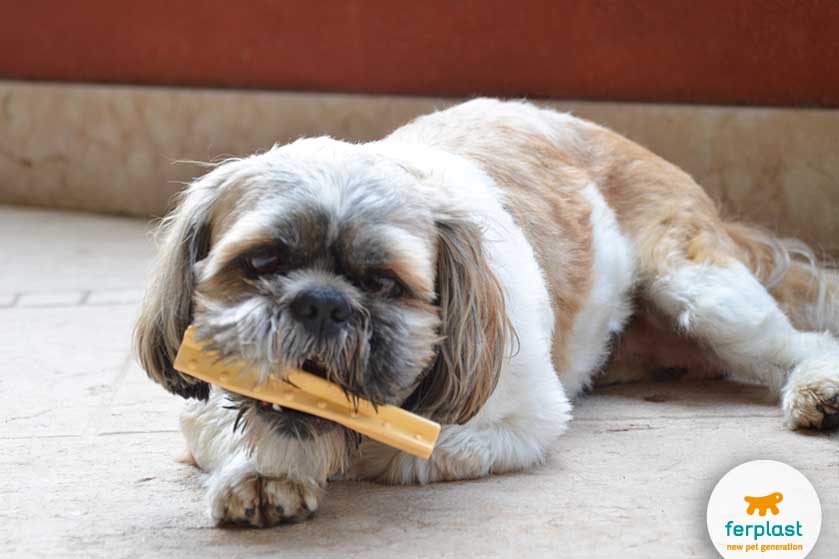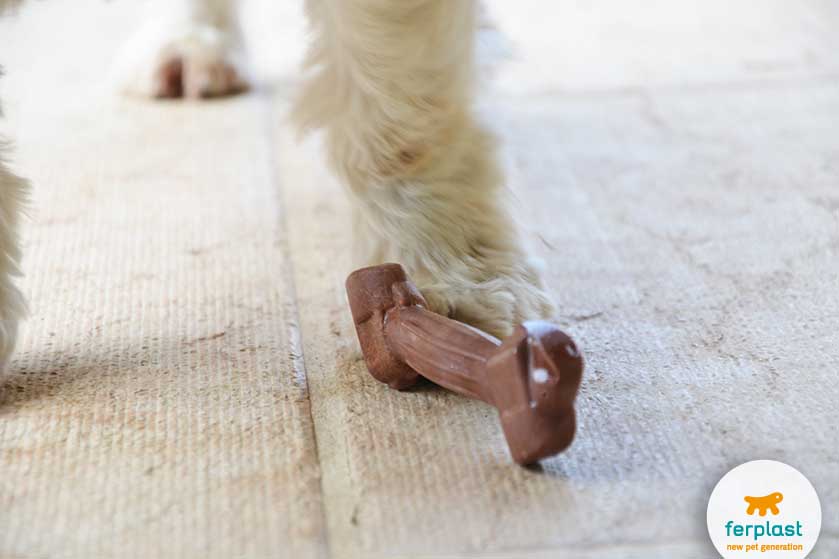 Another important thing to do for your dog's oral hygiene is to brush his teeth, at least three times a week. Your dog may not be all that enthused at first, so take it easy and don't be rough on him. Get on your knees or seated in front of him so that it seems quite natural, make him feel at ease, loved. Rubber tooth brushes for dogs can efficiently wear down even hardened plaque. What makes the brush so special is that you slip it onto your finger to make the entire operation that much easier.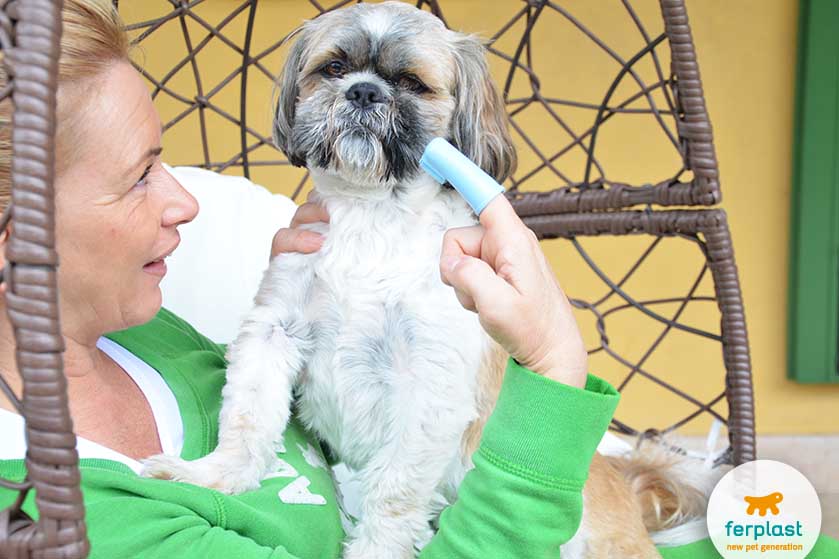 How do you use the brush? Once puppy has settled down after a few reassuring noises and cuddles, lift his upper lip and then brush his teeth with a circular motion at a 45° angle to the gum. The more teeth you can clean, the better.  After the procedure, make sure he gets plenty of cuddles and hugs, not to mention some toys to reward him for his patience.
And, finally, take him to see a veterinary dentist every twelve months. Be sure to make that special appointment when you book his yearly check-up with the vet.
Healthy teeth and gums help keep your dog's overall health in tip top shape, so don't neglect this very important aspect!