Have you always wanted to spend your holiday on a cruise, but you didn't want to leave the dog at home? Well, now you can! An increasing number of cruise lines now welcome your pet too, the important thing is to make sure he's properly trained.
For the health and wellbeing of your dog, a cruise holiday that includes him needs to be well-prepared so that you can both enjoy it to the fullest extent. Generally speaking, dogs find it easier to get accustomed to life on board than cats do, but before you board with Rex and his travel pillow in tow, it's a good idea to know what he thinks about open water, or at least get him used to the idea of being on the water, little by little.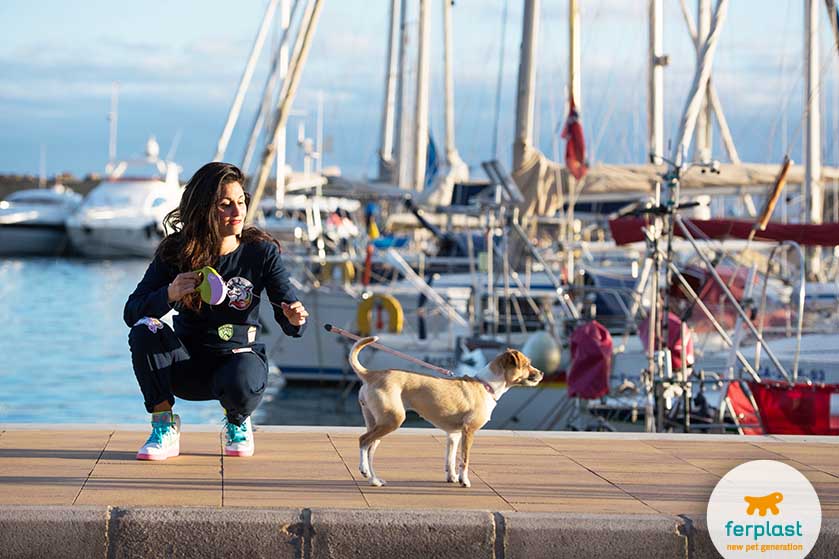 To get a sense of his attitude, before you take him out on the water for extended periods of time, take a mini cruise of a few hours to see how he reacts and determine whether or not an entire holiday on the water is actually feasible. Dogs adapt easily and it doesn't take much to make them feel at ease, our presence is enough, at least during the first part of the trip. Let's take a look at what we can do to make the sailing experience, long or short that it may be, fun for everyone.
 1- Dogs do suffer from seasickness, which is why it's a good idea to make sure he doesn't eat anything in the two hours prior to boarding. Just to be sure, ask your vet to prescribe some medicine should he get seasick, and keep it close at hand in your first aid kit.
2- Let the dog board at his own pace, as though he was going out for his usual walk, without any extra ado that might agitate him. If he's reluctant to walk the plank, make a game out of it, lay out a path for him with his favourite treats.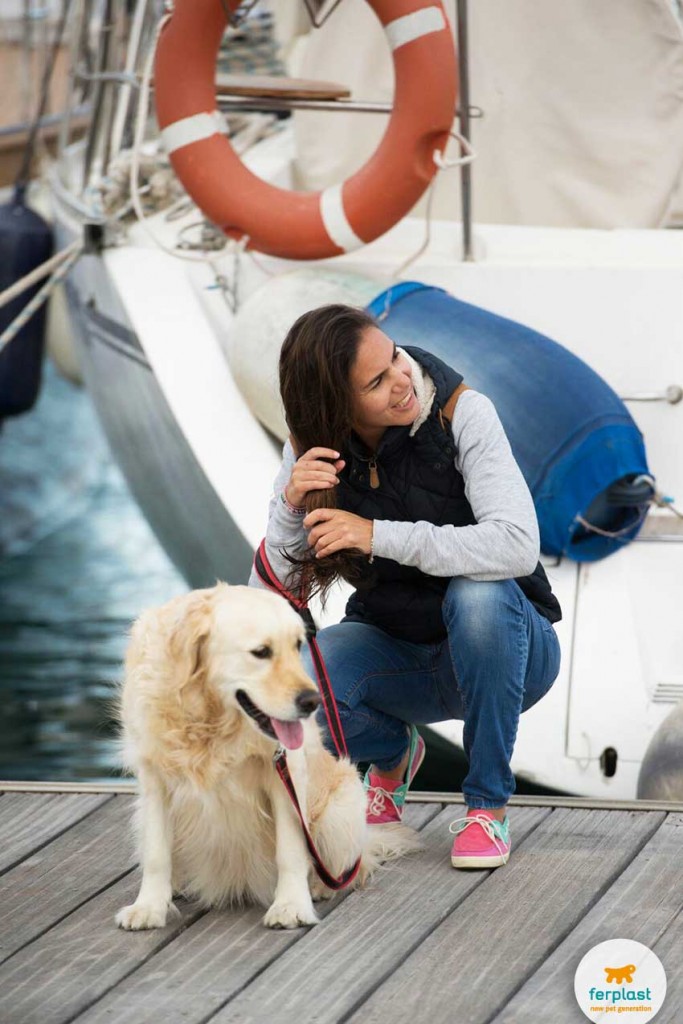 3- Dogs are usually allowed on board ships and ferries, but they must be kept on the lead at all times. Little dogs can be kept in their carriers so they can feel safe and rest during the crossing. Ferplast's Amigo lead is ideal for this sort of trip because the length of the lead can be adjusted, and because it is easy and practical. Thanks to the three-function soft-touch button, you can let him explore the vicinity, stop him momentarily or block him. With a simple touch you are in complete control of any situation.
4- It is very important to make sure your hairy, four-legged buddy doesn't get sunburned and/or dehydrated. Make sure you bring along some sun screen to put on his more exposed and delicate areas, and make sure he drinks plenty of fresh, cool water at regular intervals. For this you'll need a handy silicone travel bowl you can keep in your backpack or handbag. Or get a really handy travel bottle that takes up very little room and is easy to use.
Dogs learn the rules of life on board a ship quickly, but owners also have to show their basic good manners and bring sanitary rugs on which the dog can go to the bathroom if there are no regular stops on land along the way.
If you follow this advice, then taking the dog on a cruise with you is not only possible, it can be a lot of fun too! Happy sailing!