Feeding time for your pet is the most eagerly awaited and desired time of the day! A large part of your dog's health is based on its food. That is why creating a suitable feeding corner is so important! 
It is essential to always make them feel comfortable and allow them to eat in a quiet and undisturbed place. Discover the best Ferplast accessories for feeding your dog!
Your dog's feeding corner
To ensure proper feeding of your dog, it is also a good idea to create an ad hoc feeding corner. Choose a place that is not "passable" and quiet where your pet can enjoy his meal in peace. Try to spread out their food as best you can and choose the best and most convenient Ferplast products for your dog's food. Find out more by continuing reading the article!
Ferplast's best dog food products
Ferplast has created a range of useful and convenient accessories to manage your dog's diet, at home and away! Discover Ferplast's best-loved products designed for every breed and age!
The bowls
Looking for the perfect bowl for your pet? Here is a small selection of the best Ferplast ones!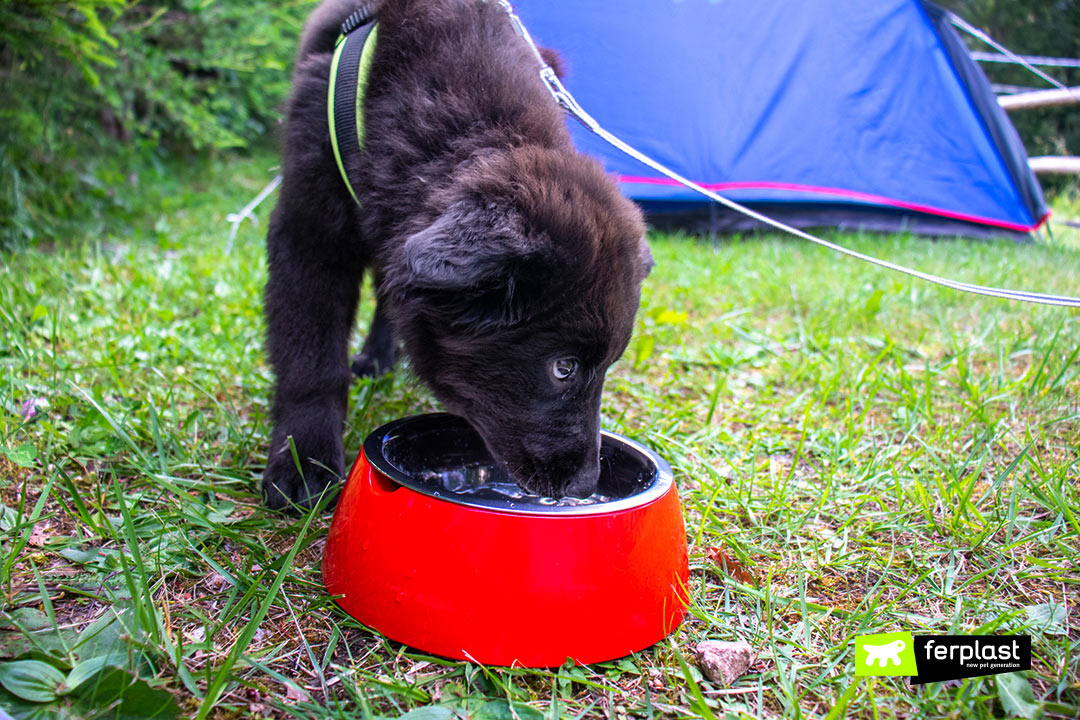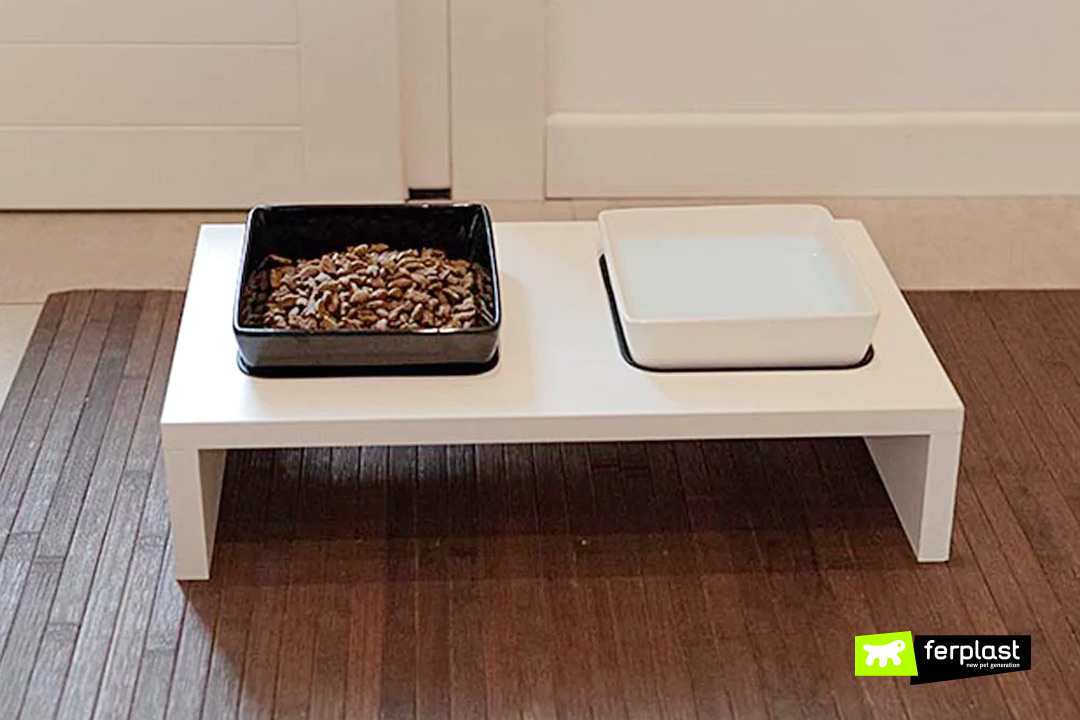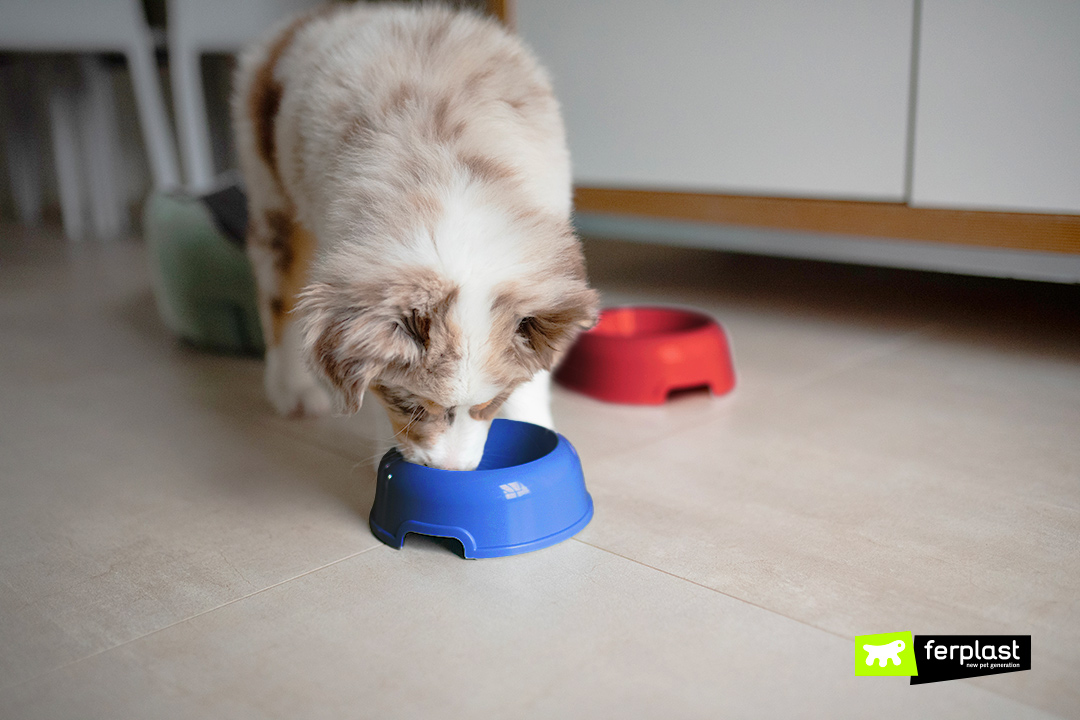 Dispensers
Dispensers are innovative products that automatically provide your dog with water or food.
Nadir by Ferplast for example is ideal for holding your pet's water! It is transparent and equipped with a lid and graduated scale. The liquid is dispensed progressively, flowing into the external bowl as the pet drinks, ensuring water is always dosed and available.
With Ferplast's Zenith you can conveniently dispense food to your pet! This dispenser also has a transparent reservoir that allows you to keep the level of food inside under control at all times.
Azimut on the other hand, is a dispenser with dual functionality, because it has two different outlet holes on the tank, one larger for kibble and the other smaller for water. You can choose according to your needs which one to use. 

And outside the home?
And how do you manage your dog's diet away from home? You can rely on the Yappy travel bowl, which is made of silicone rubber and is very practical because it can be completely folded up.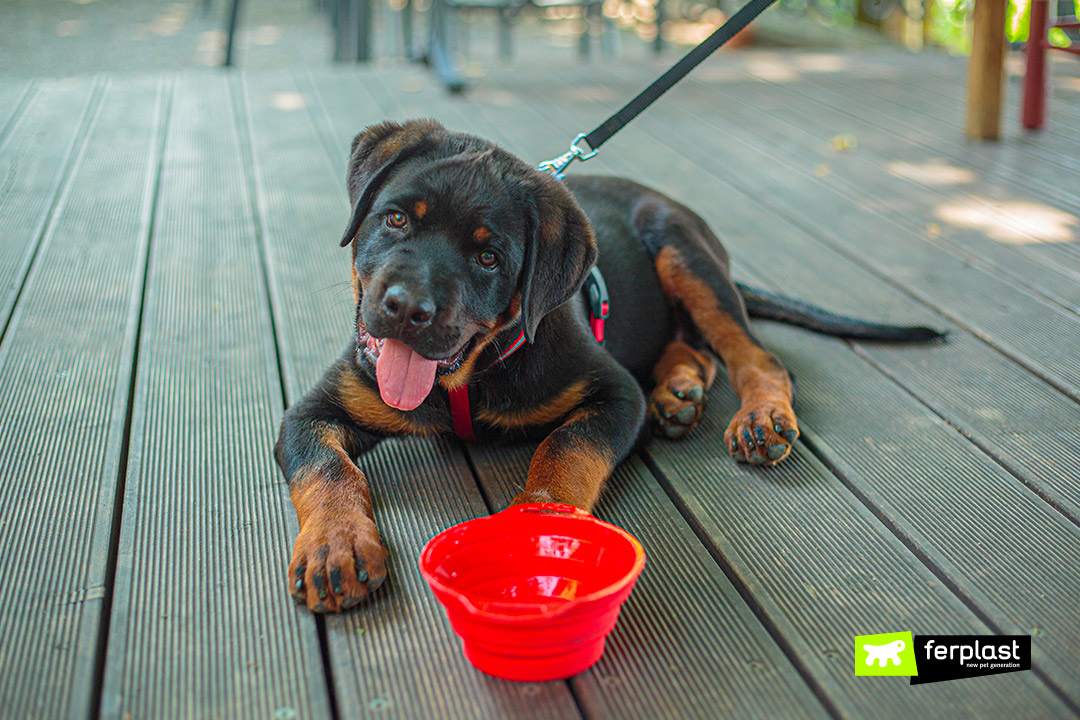 For storing food, you can choose the Pet Ristò container, which has a lid with an airtight seal preventing food and liquids from escaping. Borraccia on the other hand will allow you to quench your pet's thirst at any time and you can easily carry it on a backpack or bag without taking up too much space.
Choose your favourite Ferplast accessories for feeding your dog!