The pet's wellbeing should be a priority for all pet parents. Every animal has specific needs. Drinking from the rabbit drinker, for example, is important for your pet's health.

Teaching your rabbit to drink from a drinking bottle is one of the first things to do. The drinking bottle is an instrument to which the rabbit must slowly get used, as it requires an effort for the animal to suck the water from the spout. If the rabbit does not know how to do this on his own, we should help him.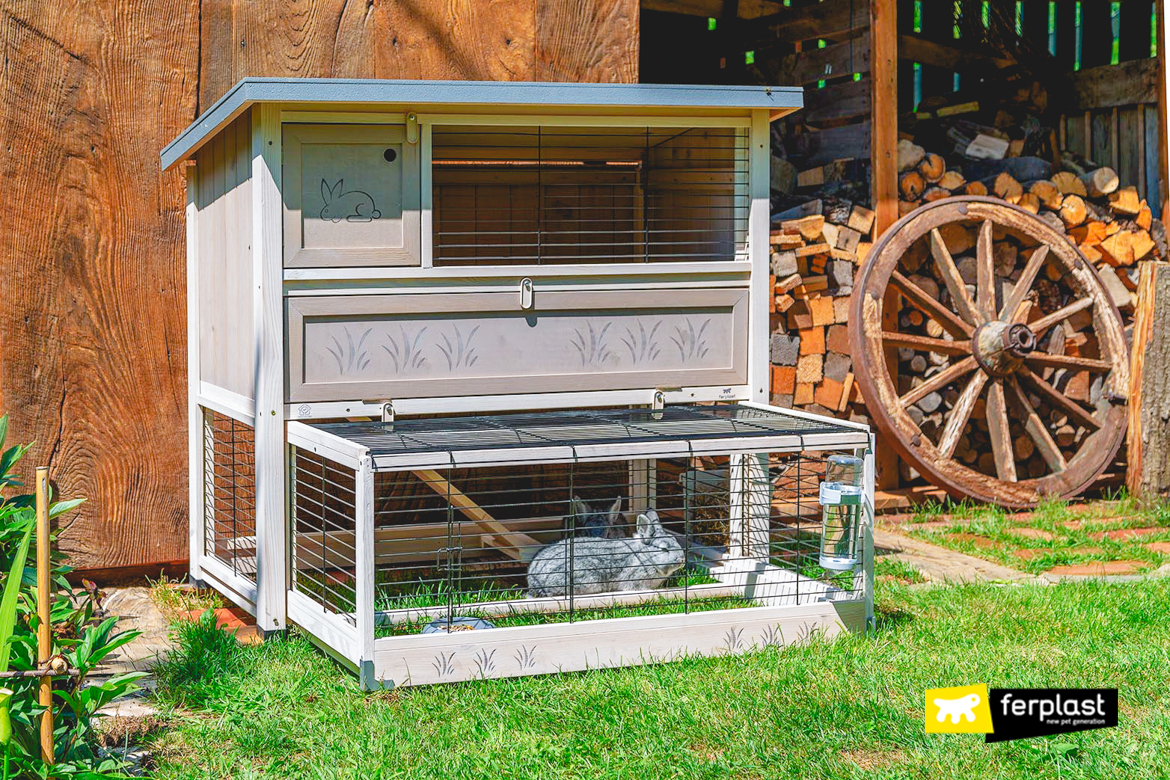 Why choose a rabbit drinker
A rabbit drinking bottle is a good alternative to a bowl. Although the latter is more comfortable because it requires no special effort, the rabbit's skin will get wet more easily, creating annoying irritations for our furry friend. Furthermore, if the bowl is not heavy enough, there is the risk that the rabbit spill it. As well as not being able to check the water level, the water in the bowl may also get dirty with pieces of straw or waste of various kinds. The drinking bowl, on the other hand, is much more hygienic, practical and transparent. In this way you can see how much your rabbit is drinking and avoid the risk of dehydration.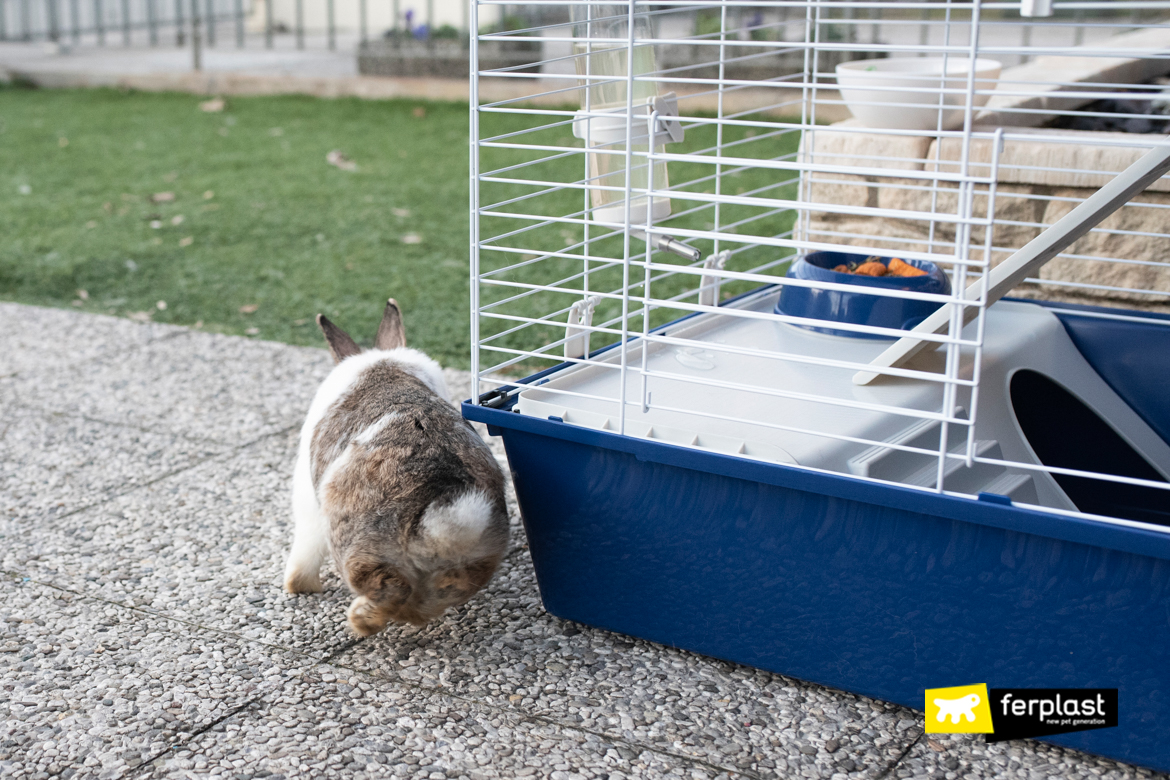 Teaching your rabbit to drink from the drinking bottle
It is important to teach your rabbit to drink from the drinking bottle as soon as he joins the family. The rabbit should learn to drink from the drinking bottle instinctively. If this is not the case, you can help by placing the rabbit next to the drinking bottle and allowing a few drops of water to fall from it. This will help the rabbit to understand that this is where it should drink from. It's important to always check that the drinking bottle is in good conditions. Limescale in the water often clogs the drinking bottle, preventing the water from draining out. Care should also be taken to ensure that there are no leaks that could impair its function. The rabbit should always have access to clean, room-temperature water. It should be changed once a day, even if the rabbit does not drink it all. Rabbits usually drink around a quarter of a liter of water per day.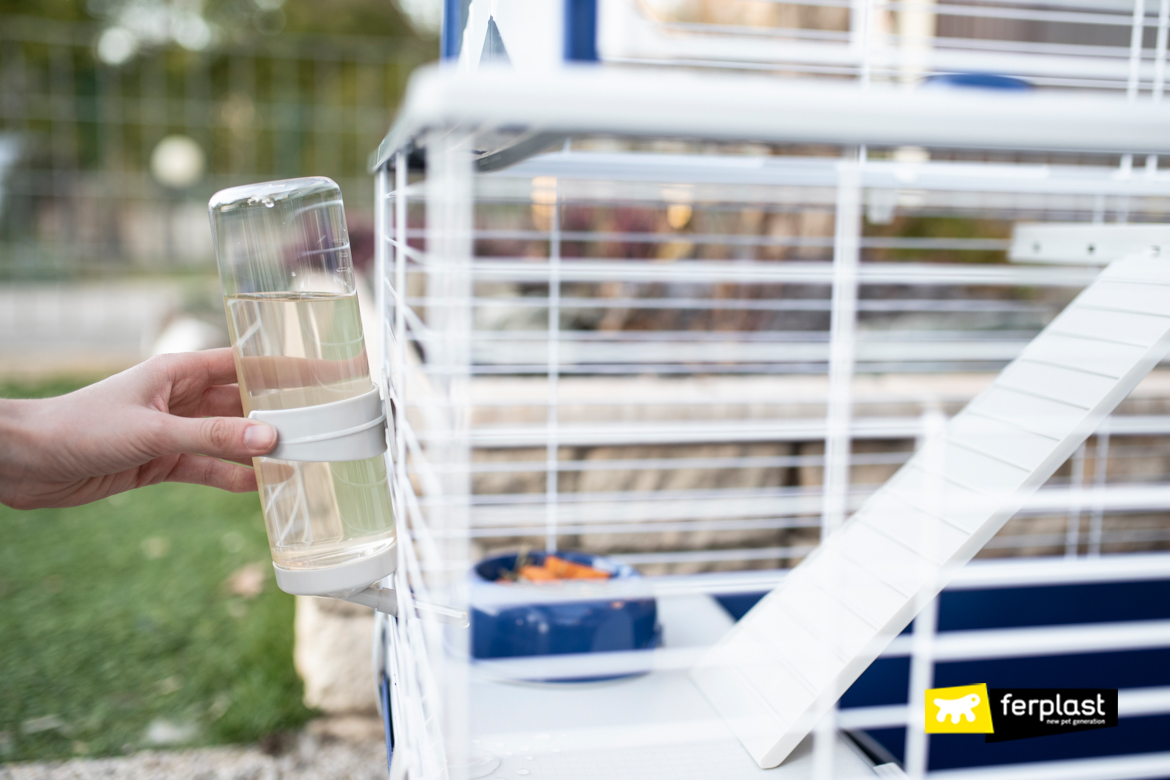 Which rabbit drinking bottle to choose
The ideal rabbit drinker is an upright drinker, because it prevents the rabbit from getting wet. Drinky is Ferplast's sturdy plastic drinking bottle with a spout, stainless steel ball valve and gasket to ensure a perfect seal and is available in various sizes. Otherwise there's Sippy, that can be fixed to the net or to smooth surfaces thanks to the convenient suction cups.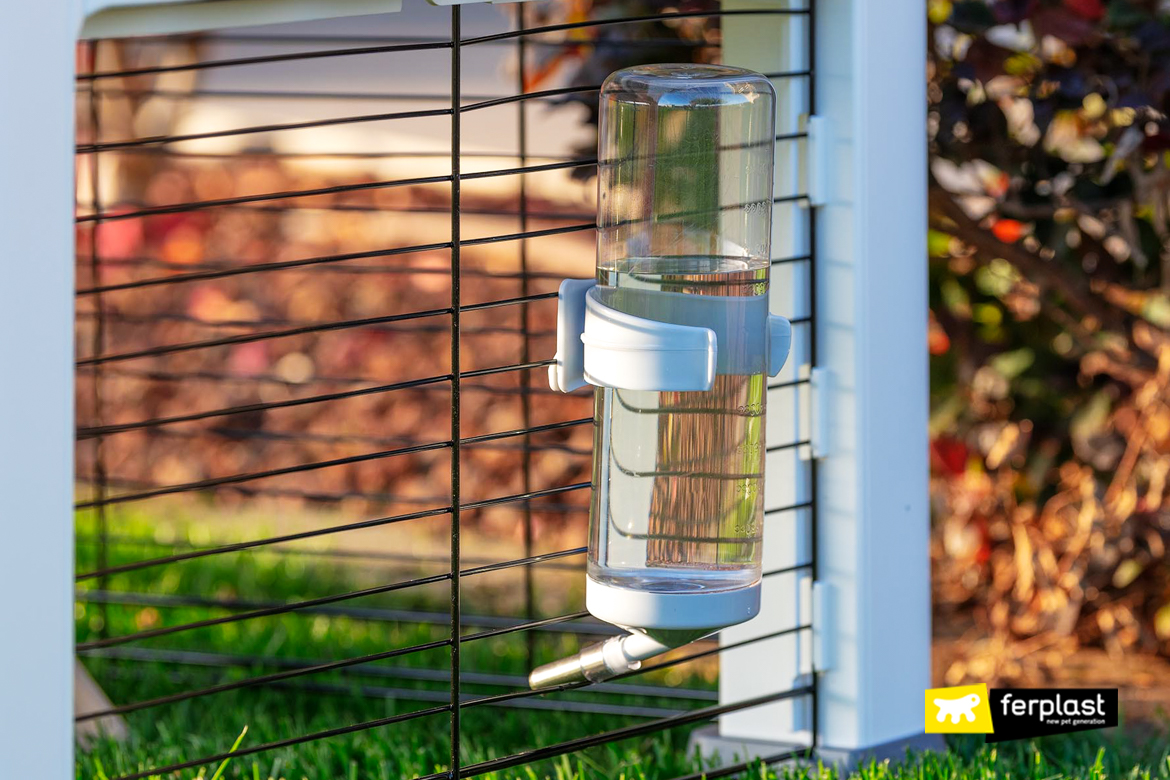 The rabbit drinker is therefore more practical than the bowl and, after a few initial difficulties, your rabbit will benefit from having fresh, clean water available at all times.