Cycling through blossoming meadows and vineyards in the crisp late-April air is a perfect way to spend time with your dog, and also a great way to get back in shape. Cycling is relaxing and is a sport you can share with your four-legged friend.
Taking puppies along with you on a country cycle ride can also be a lot of fun. As well as being very ecological, cycling means we can do sport in a relaxing way, and it provides some significant psycho-physical benefits.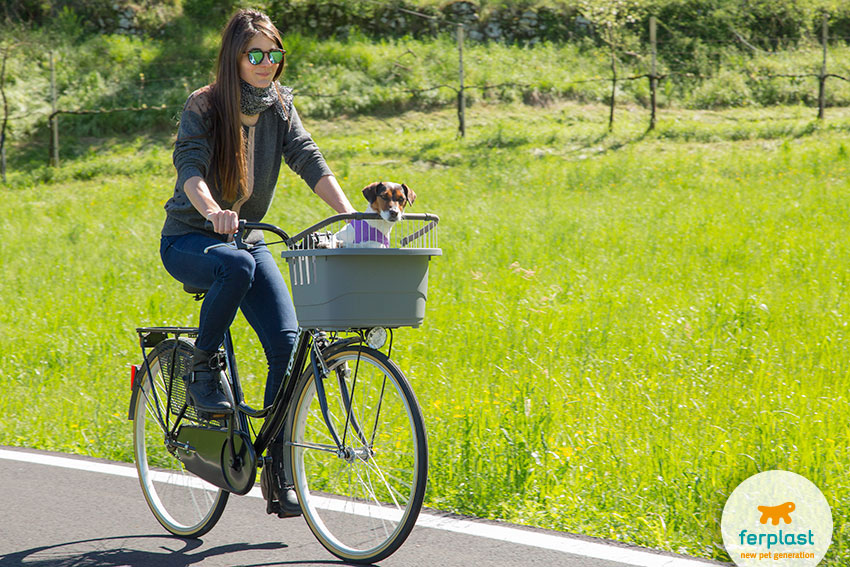 Aerobic activity, such as cycling, is excellent for getting back in shape, because it means you can give your metabolism a long and measured workout after a lazy winter. After the first 25 minutes, your organism starts to burn fat, so the best thing is to pedal at a reasonable rate for at least an hour, but without getting too much out of breath. You don't have to pedal hard, the important thing is to keep a good level of intensity, but one that means you can hold a conversation and not be too short of breath – in that way you can burn 400 to 500 calories an hour.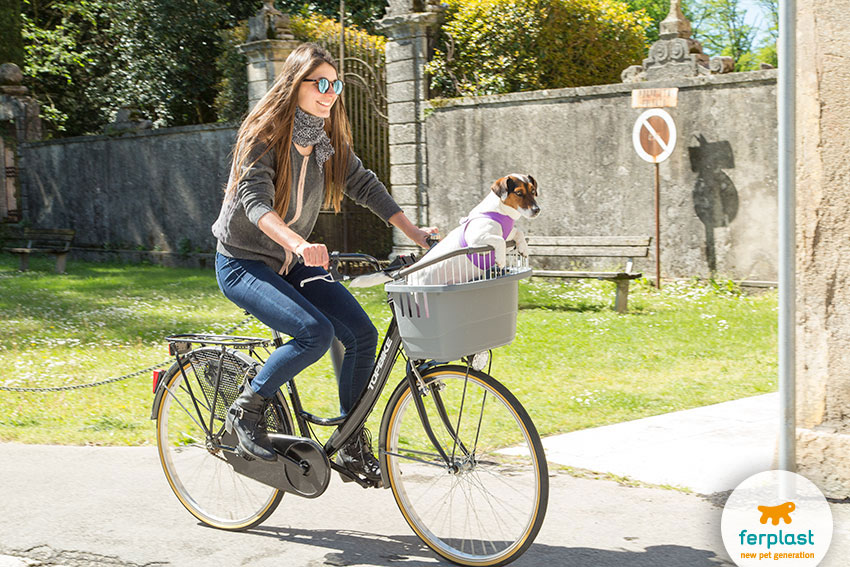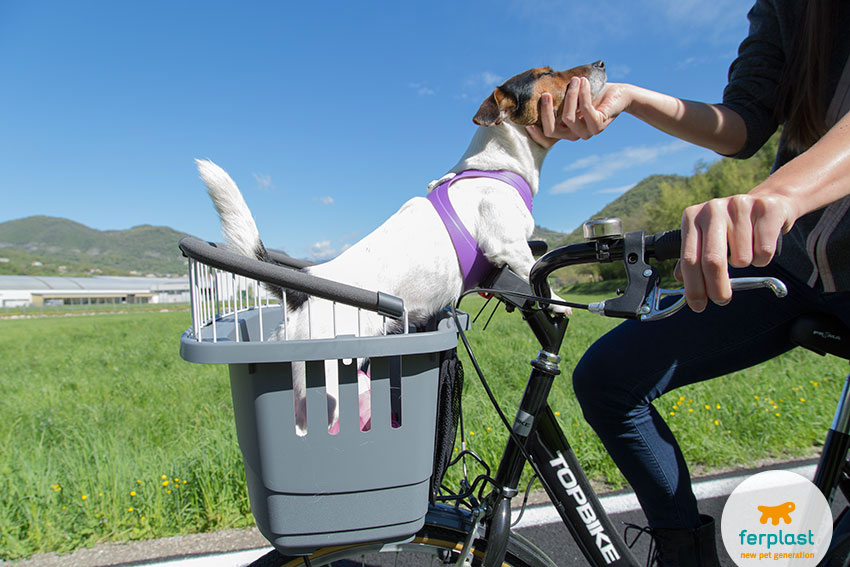 To take your four-legged friend with you, it's a help to install a dog carrier like Ferplast's Atlas Bike Rapid, which is available in two sizes and can hold a puppy of up to 7kg. This small carrier is like a basket that can be quickly and easily attached and taken off bike handlebars. It is long-wearing and every attention has been paid to safety and comfort: a protection net with soft rubber trim, the bottom sheet for the dog to rest its legs on, a comfortable cushion and the safety belt to attach to your dog's collar or harness. The Atlas Bike Classic model, however, can be attached using the necessary kit to a rack on the front or rear wheel and has the same comforts as the quick-release version.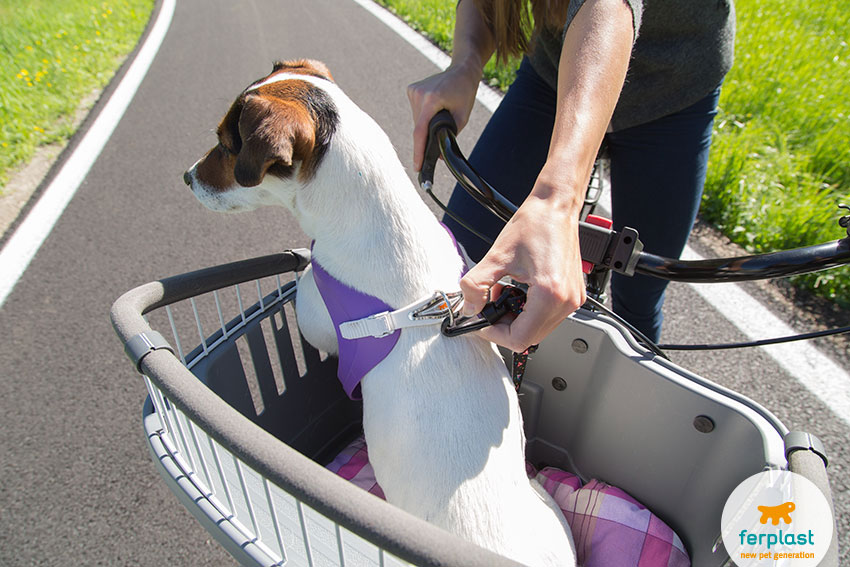 Matilde and Sidney had a great time and didn't want to get off the bike. We followed them for a bit, but in the end we let them go off and explore the countryside, and fill their eyes with colours and their noses with the smell of springtime.