As we promised, here we are once again with Elisa Pellizzari, the manager of the We Dog It canine education and training centre we had the pleasure of chatting with on other occasions. Today we are here to ask her advice on how to best train and educate our four-legged buddies. This time we want to talk about a somewhat controversial topic, that is, the proper use of the long training lead.
Hello Elisa, can you please explain the difference between a training lead and a traditional leash to our readers?
Training leads are much longer than the traditional lead and can reach lengths of from 5 to 10 metres. This means that you can give the dog greater freedom of movement compared to a shorter normal leash. It is especially useful when dealing with highly active dogs or dogs that need to get plenty of exercise. Training leads are especially useful to provide the dog with a gradual change over from being on the leash and being completely free.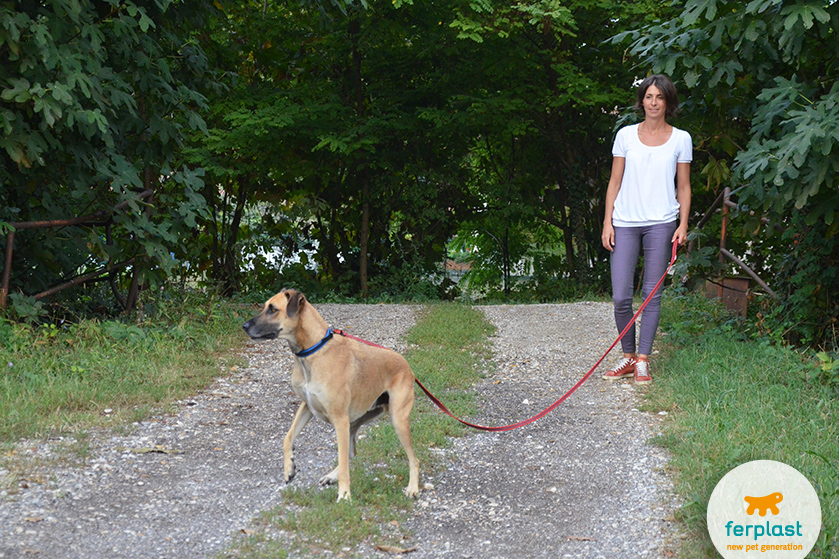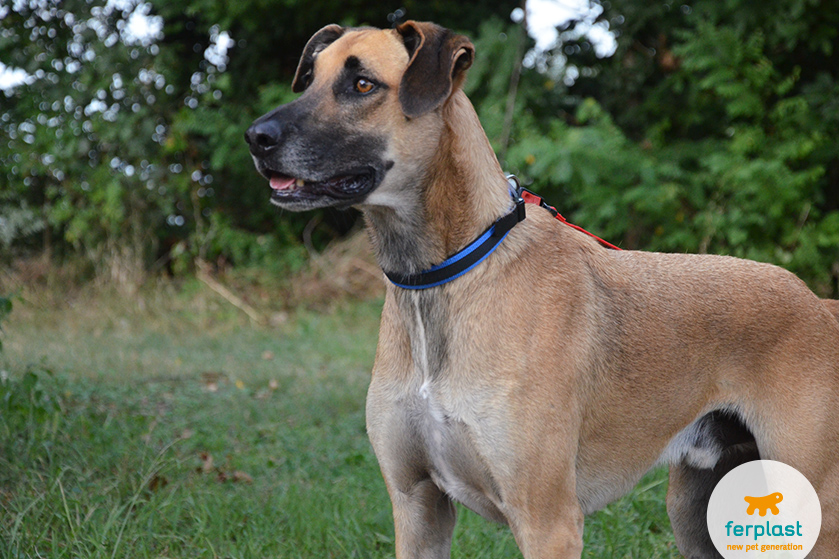 Do you use it a lot when you train dogs?
I sure do. I use long training leads quite a bit when I have to educate a dog. This type of lead is especially important when I want to teach the dog to report. Controlling the dog is vital to being able to handle just about any situation, foreseeable or not, that can present itself during normal day to day activities. Ferplast's Daytona Gummy Matic model is really comfortable and practical because of the automatic clasp, which has a magnetic device that speeds up the hooking and unhooking from the collar or harness. This particular model is 5 metres long and is perfectly suited to what I do for a living. It is slip-resistant so I always have a safe and sturdy grip while we work.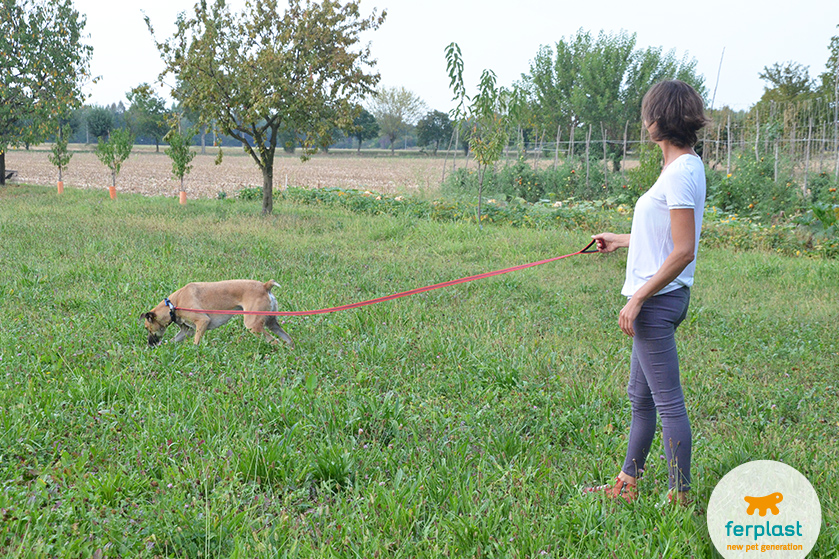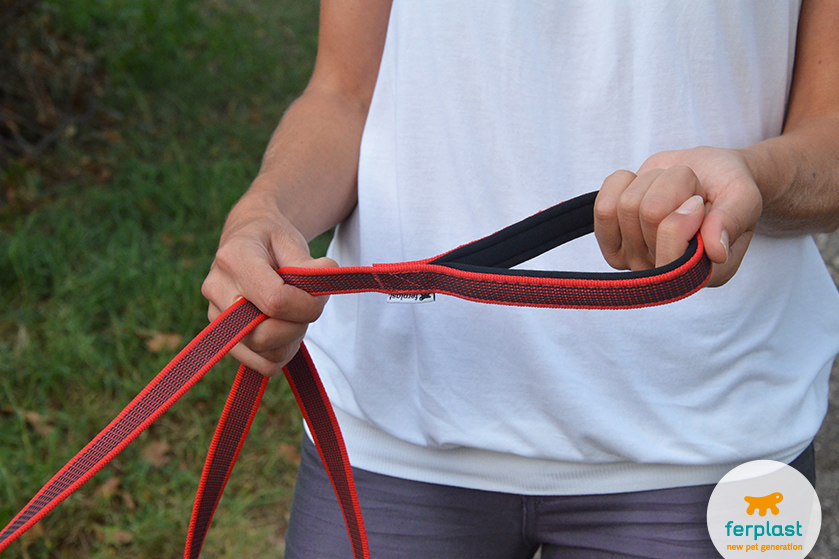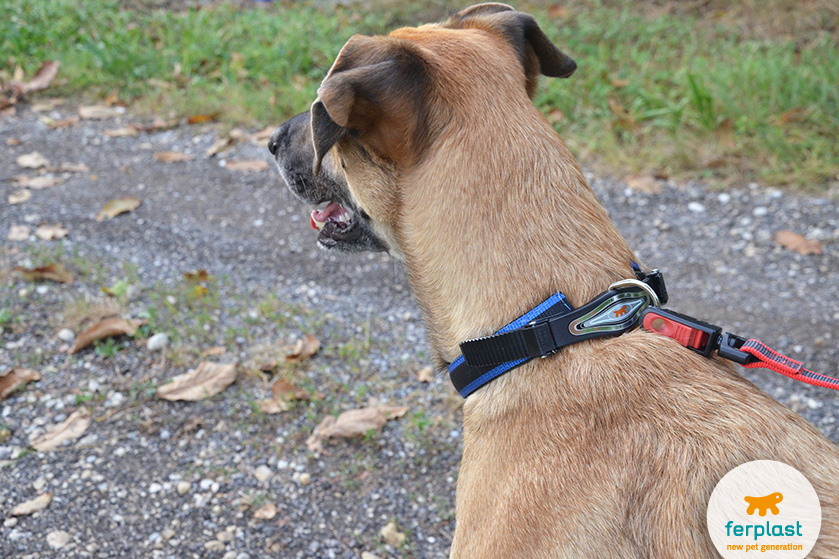 What is the proper way to use this type of lead?
It's best to use this kind of lead with a harness rather than a collar, especially in early training when the dog is not accustomed to this type of tool. It prevents unpleasant yanking and tugging at the neck. Once it is hooked up, we can leave the dog free to roam because although we might be "far away," we are always in control of the situation and we can work in complete safety, especially when we are in areas that have not been fenced in. The dog will feel free, but at the same time we are always somehow at his side and in control of his whereabouts.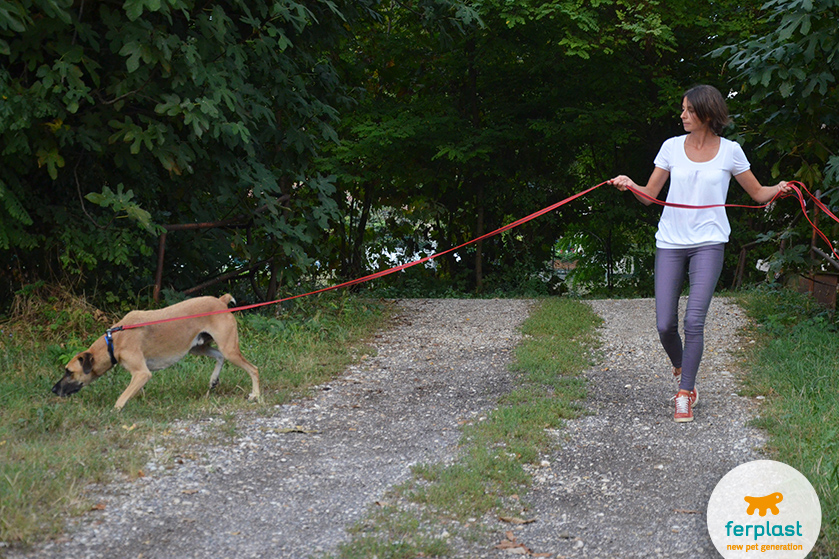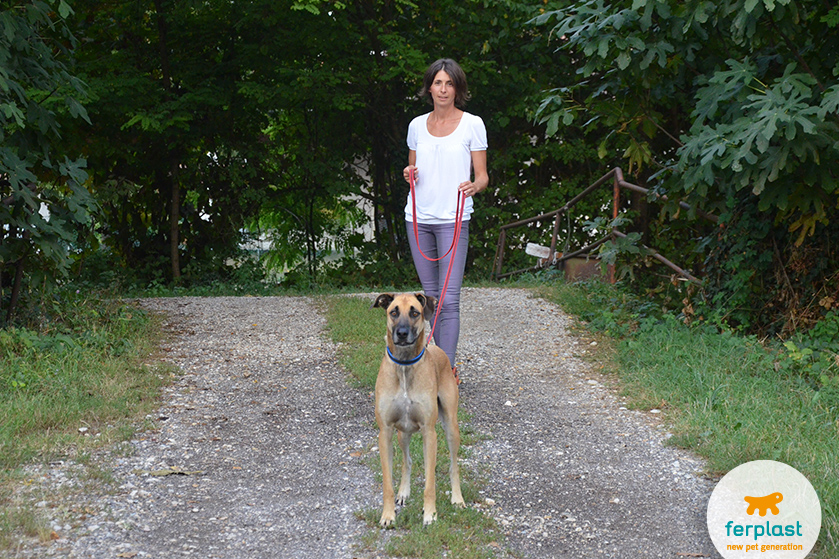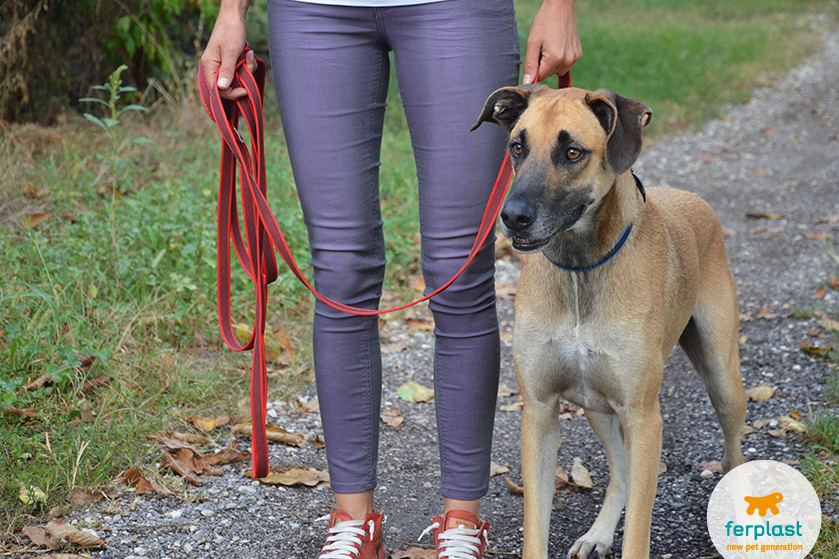 Aside from reporting exercises, what other situations require the use of a training lead?
Keeping in mind that we have a moral obligation to be respectful of others and that it should be used only in open areas where there are no other people or animals around, training leads are very useful for all sorts of track activities and for research when the dog, although tied up, needs a certain freedom of movement and to pick the trail he wants to follow (without any help from the person with him). A training lead is a remote control, if you will, and you always have to be careful and treat your dog in a gentle but decisive manner.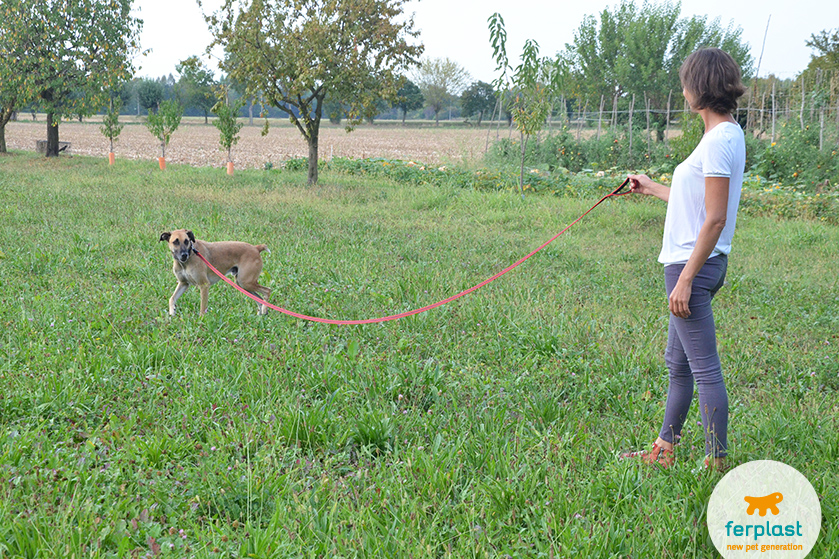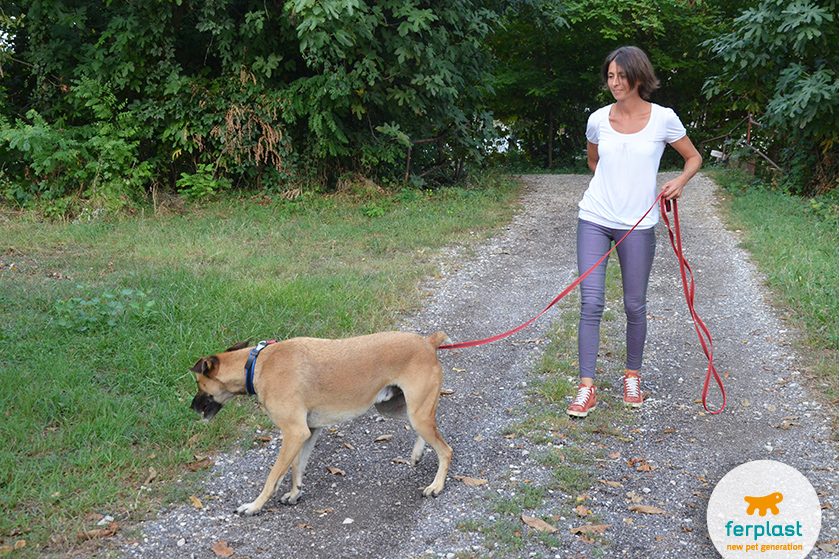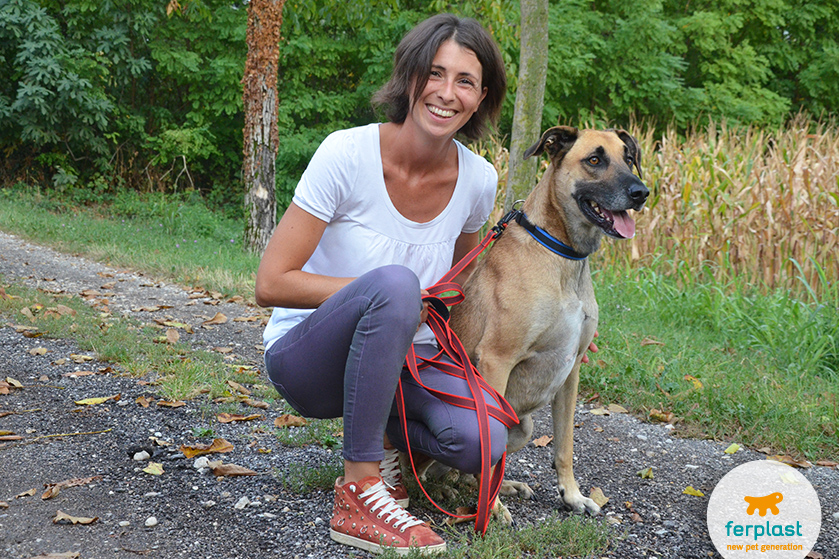 We thank Elisa for her thoroughness and willingness to talk with us!